A well build and a bigger basement with your home can offer many great advantages. But if your place does not have a perfect basement, don't worry; Basement lowering or basement underpinning can help you. With basement lowering, as the name suggests, you can enhance the net basement space by increasing the distance between the basement ceiling and floor. Eventually. Many other tasks can also be accomplished along With basement lowering, such as strengthening the basement and doing any required repair work of electric or plumbing faults. Choose an experienced Basement Lowering contractor in Barrie for basement underpinning as the aforementioned tasks are very critical and must be done with proper technique and method. Your house stands on the basement and so, the basement must be well built and strong enough to support it for the years to come.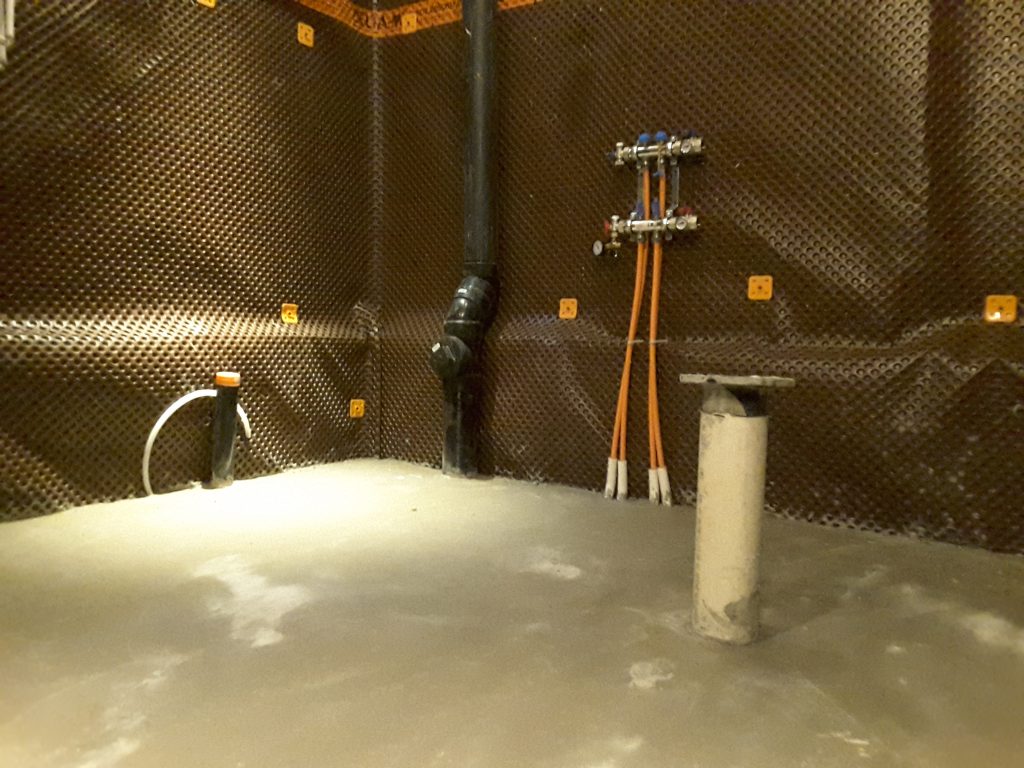 Other Benefits Of Basement Lowering
Forgetting the beat basement underpinning services in Barrie, contact MT Drain Barrie. An effective basement underpinning will provide you Greater living basement space for using as a separate room such as a home office, theatre or a store. Having a greater space in the basement offers a lot of conveniences and will also definitely add to your property's value because a larger and good basement acts as a boost to the property's amenities, which will be very helpful when you decide to sell your property. Another major benefit of basement underpinning is that you can check if your basement requires any plumbing, insulation, electrical and sanitation repairs. These works can be easily done while the basement is being lowered. Last but not the least, basement underpinning reinforces the basement and ultimately the building, which improves its strength and ensures your safety.
Offering Professional Underpinning Services
MT Drain Barrie is a team of experienced structural engineers of Foundation Repair in Barrie, who understand basement underpinning completely and are fully aware of all the different steps that are involved. Our Barrie basement lowering Contractor works enthusiastically and focuses on customer safety and satisfaction. After a vivid inspection and evaluation of the basement dimensions, condition and the required repairs. Our Barrie basement lowering contractor start the process by designing an underground path to the basement and inserting the weight holding joints under it. In the next step, the bed is excavated in equal portions and concrete mixture is poured at the base which is then underpinned after balancing the base. Lastly, a stable floor of the basement is laid and walls of the basements are built. If any of the plumbing, insulation or electrical repairs is required, these are completed side by side.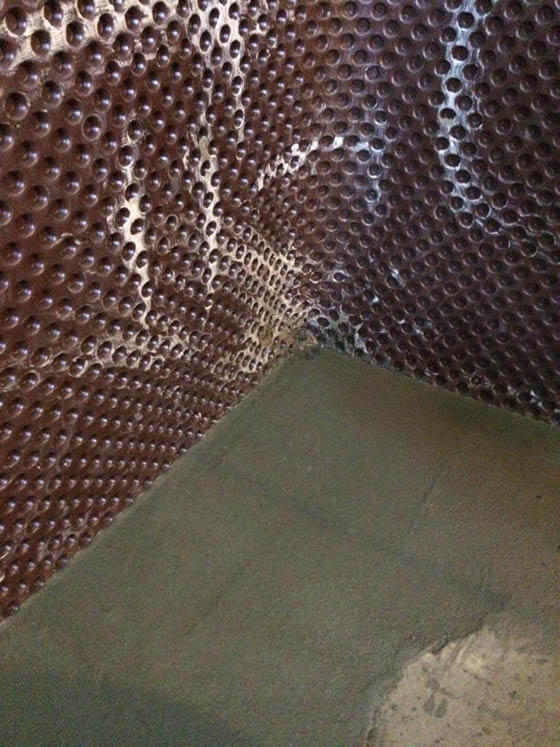 Reviews From Our Happy GTA Customers
Elayne from Thonnhill
Trusted Pros
I contacted MT Drains & Plumbing, they called me back immediately and gave me an estimated arrival time.They were extremely prompt. That really counts when you have a leak! Pavel and Eddie are very polite and tidy. They identified and fixed the source of the leak professionally.
Maria From Concord
Trusted Pros
These guys saved our life by showing up in time and replaced a leaky pipe easily! After that, we scheduled an appointment for the next day to check everything out, so the leaking problem won't bother us again because of the extremely cold temperatures. We had great communication and we received all the answers that we needed for future prevention of the problem. Well done job! I would say, above and beyond.
Ryan from Toronto
Trusted Pros
My wife and I purchased an older home in East York with the understanding that we were going to need to do a fair bit of work to modernize the infrastructure. Plumbing being a major focus. I contracted MT to: replace cast iron plumbing stacks (there were two in my home), plumb our new kitchen main floor, and also a basement kitchen that we have, as well as some plumbing for two new bathrooms. We also decided to replace the clay sewers in the home which were about 75 years old and also install a backflow valve. Eddy, Pavel and their team of plumbers did a great job.
Max from Richmond Hill
Trusted Pros
Had a great experience with MT Drains & Plumbing, I recommend everybody to contact Pavel for any plumbing project question. We had a water heater and softener installed at our home and price and service were top notch!
Janna from TorontoHill
Trusted Pros
Thank you MT drains for being reliable, always on time and trying to accommodate my variable schedule. I am very satisfied with the price and service I was provided.
Why You Need a Professional Basement Underpinner In Barrie?
Basement underpinning should be done by a professional contractor in Barrie. Basement underpinning requires deep knowledge and skills to complete the process as it a very important and complex task and has no space for error. Even a minute fault can cost a lot more than just an improper and a badly built basement. Call our team of MT Drain Barrie for your basement underpinning in Barrie. Our Professionals have the best experience and complete knowledge of basement lowering in Barrie and we will successfully provide you the best basement underpinning services for a better, bigger and a well-built basement and the basement ceiling. We feel the pride to say that our licensed structural engineers have successfully completed countless basement lowering contracts in Barrie. Our experts are here to help you. Contact MT Drain &
Plumbing Barrie
today for professional basement underpinning service in Barrie at the most affordable prices.
We Can Handle Your Basement Underpinning Project
MT Drains : Trusted Basement Lowering Contractors Barrie
There is too much at stake to risk working with an amateur. These projects need to be done right, starting from the beginning by hiring the right team. We have been in the plumbing trade since 1991. We provide basement lowering, walkout, concrete works to residential and commercial customers in the GTA and Simcoe County. You can contact our Barrie basement lowering contractors by call @ (705) 9998044 Today.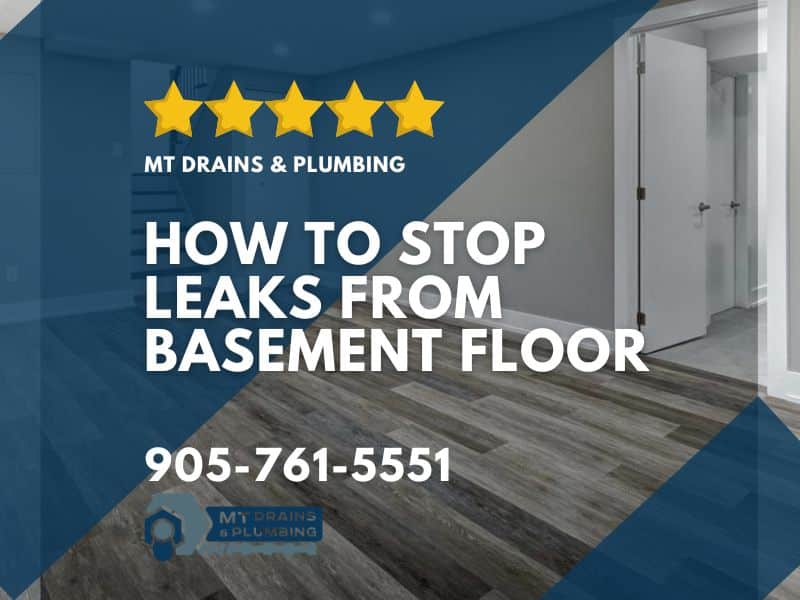 In this article, we explore the crucial importance of waterproofing your basement, including the signs to look out for, the common causes of basement floor wetness, and steps you can take to fix a wet basement. We also offer a detailed guide on how to prevent basement floor wetness and why it's important to identify the cause. Finally, we provide information on how to contact MT Drains & Plumbing for a free quote on your basement waterproofing needs, highlighting the benefits of choosing them.
Read More »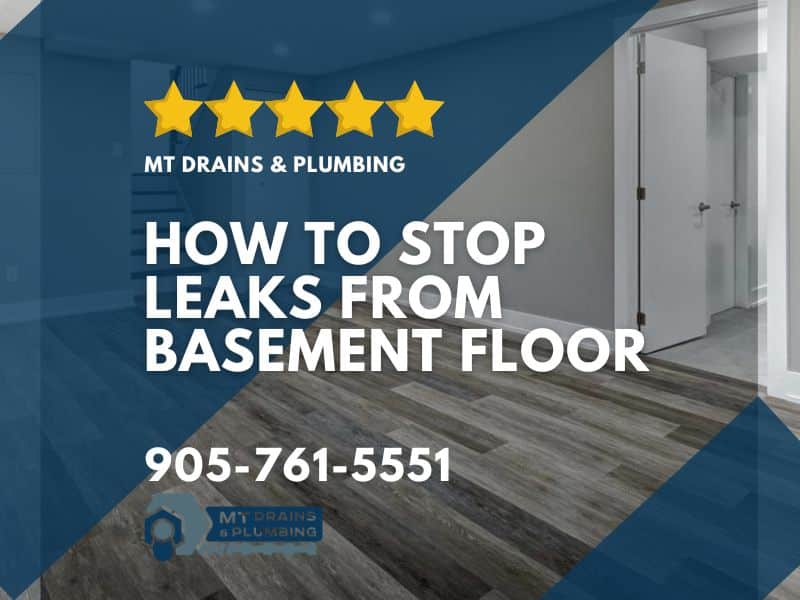 You expect most leaks to come from the bathroom or kitchen, but they can also originate from your basement. Since it's located below ground level,
Read More »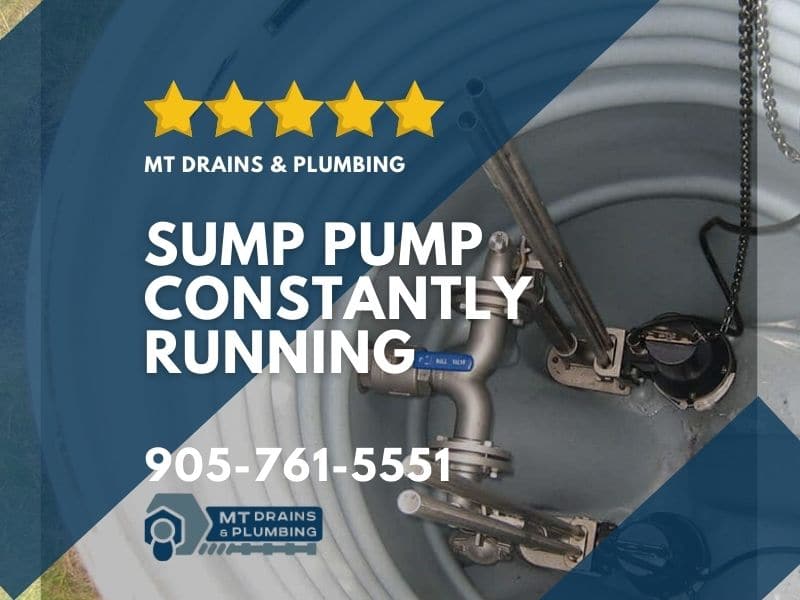 Do you find your sump pump constantly running for no apparent reason? If so, you're not alone. This is a common problem that can stem
Read More »