Wet Leaky Basement Repair & Foundation Crack Repair in Toronto.
Are you experiencing foundation water leaks into your basement? MT Drains & Plumbing is the basement waterproofing company Toronto homeowners call for permanent and guaranteed solutions to stop basement water leaks.
Whether the leak is due to a cove joint fault, floor or wall crack, or hydrostatic pressure, we quickly diagnose the fault and recommend an effective solution. We promise to provide you with a tailored solution that fits your budget, preventing future basement flooding and protecting your home.
Contact MT Drains & Plumbing today for a free on-site estimate.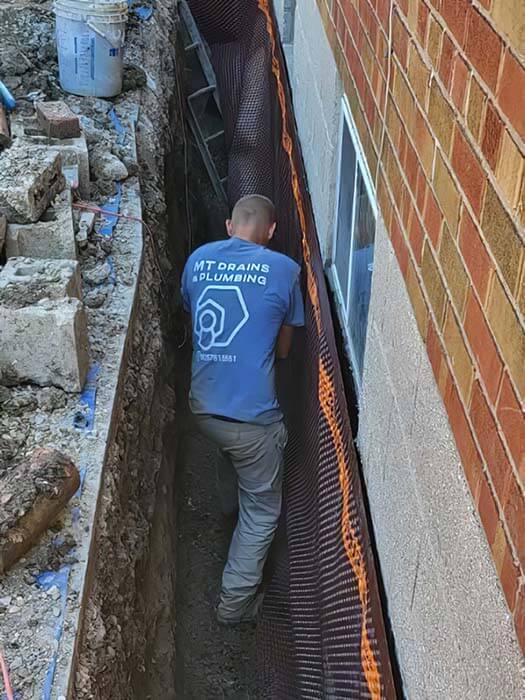 We Offer The Best Basement Waterproofing Services In Toronto
At MT Drains & Plumbing, we take pride in being the experts in basement leak repair. With years of experience, we have honed our skills in providing lasting solutions for our clients.
By carefully assessing your basement and identifying the causes of leaks, we can provide you with a comprehensive solution that fully addresses your basement waterproofing needs. Our expertise in waterproofing services allows us to effectively resolve basement leaks in Toronto. Some of our most sought-after services for resolving basement leaks include:
Exterior or interior foundation repairs
French drainage or weeping tile installation and repairs
Window well installation
Sump pump installation and repairs
External basement waterproofing
Basement foundation crack repair
We offer all our services at competitive prices, ensuring that you receive excellent value for your investment. Our skilled team completes projects with utmost precision on the first attempt, giving you peace of mind and eliminating the need for repeat services.
Get Help From Our Licenced & Insured Waterproofers
Waterproofing Prices in Toronto
Type of Job
Avg. Price Min (CAD)
Avg. Price Max (CAD)
Pricing Details
Interior Waterproofing
$80 per Linear Foot
$240 per Linear Foot
Pricing based on linear footage
Exterior Waterproofing
$150 per Linear Foot
$350 per Linear Foot
Pricing based on linear footage
Foundation Crack Repair
$1600
$3200

Pricing per crack based on width and depth:

Up to 4 feet wide and 5 feet deep
Up to 5 feet wide and 9 feet deep

Window Well Repair (Regular)
$1800
$3200

Pricing based on size and depth:

Up to 48″ wide and 4 feet deep
Up to 60″ wide and 9 feet deep
| Type of Job / Avg. Price | Min (CAD) | Max (CAD) |
| --- | --- | --- |
| Sump Pump & Tank | $2100 | $2700 |
| Sump Pump Only | $600 | $900 |
| Sump Pump Battery Back-up | + $900 | + $1200 |
| Backwater Valve Installation (Inside) | $2000 | $2700 |
| Backwater Valve Installation (Outside) | $2400 | $3200 |
Insured and Licensed Toronto Waterproofing Company
As the leading waterproofing company
Toronto
homeowners can trust, our team of fully licenced technicians has proven their qualifications and expertise to the relevant authorities. It also means that by choosing us for basement waterproofing services, you can enjoy peace of mind knowing that your home is in competent hands.
In the unlikely event that our technicians damage anything, you won't have to bear the cost—our team is well insured.
"Prompt And Professional Work"
Prompt and professional work. This was the second time I had MT Drains do some work at our Preschool. The plumbing needed to be rerouted and was done quickly and minimal water shutoff.
We use MT Drains for all our plumbing needs as they are reliable, reasonably priced and always work professionally.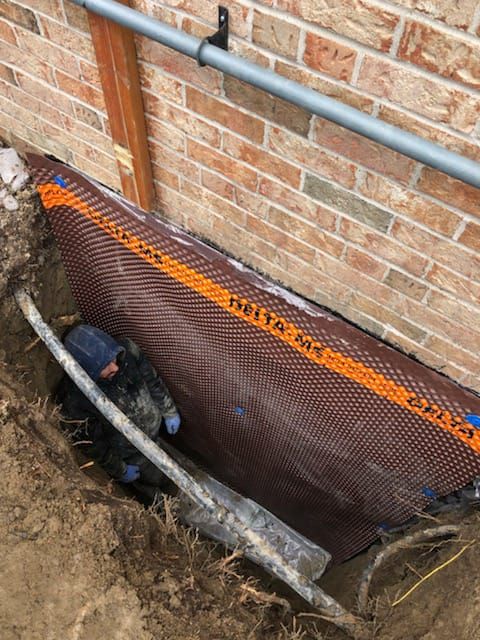 Get Help From Toronto's Top Waterproofers
Local Basement Waterproofing Company
Do you have a leaky or wet basement? Are you unsure where the water is entering from? We can help you find a cost-effective method for your waterproofing your basement in Vaughan. We start by sending a professional waterproofing consultant to evaluate your basement's foundation to find the cause of the water leak.
Every part of your home below ground level needs waterproofing, whether you're experiencing moisture problems or not.
If you do have issues with water in the lower parts of your house, we offer basement leak repair services. We'll patch the crack and then improve your setup, including the installation of sump pumps or weeping tiles as necessary so that it doesn't happen again.
We also offer preventative waterproofing services inside and outside your home. Our expert plumbers can install backwater valves to keep sewage from entering your home during a storm and improve the waterproofing on your walls and foundation before any issues develop.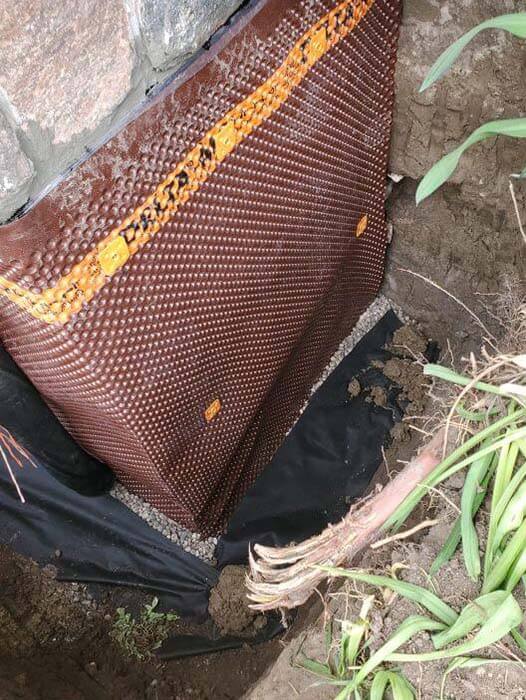 Damp or Leaky Basement? We Can Help!
The sooner you fix a basement leak in Toronto, the better. Ignoring the leak will only lead to deterioration and costly repairs or replacement. It will also affect the safety and structural integrity of your home.
Since different types of basement leaks require unique approaches and specialized equipment, you should always choose experienced and licenced waterproofers in Toronto, like us, for the job.
We've been in the business of providing lasting solutions to basement leaks for almost three decades. Our experience and constantly updated skills equip us with everything we need to cost-effectively and quickly resolve even the most complicated basement leak.
Are you ready to discuss your basement waterproofing Toronto project? Contact MT Drains & Plumbing for impressive services with lasting results.
Offering 100% Free On-site Estimates
Reviews From Our Happy Toronto Customers
Elayne from Thonnhill
Trusted Pros
I contacted MT Drains & Plumbing, they called me back immediately and gave me an estimated arrival time.They were extremely prompt. That really counts when you have a leak! Pavel and Eddie are very polite and tidy. They identified and fixed the source of the leak professionally.
Maria From Concord
Trusted Pros
These guys saved our life by showing up in time and replaced a leaky pipe easily! After that, we scheduled an appointment for the next day to check everything out, so the leaking problem won't bother us again because of the extremely cold temperatures. We had great communication and we received all the answers that we needed for future prevention of the problem. Well done job! I would say, above and beyond.
Ryan from Toronto
Trusted Pros
My wife and I purchased an older home in East York with the understanding that we were going to need to do a fair bit of work to modernize the infrastructure. Plumbing being a major focus. I contracted MT to: replace cast iron plumbing stacks (there were two in my home), plumb our new kitchen main floor, and also a basement kitchen that we have, as well as some plumbing for two new bathrooms. We also decided to replace the clay sewers in the home which were about 75 years old and also install a backflow valve. Eddy, Pavel and their team of plumbers did a great job.
Max from Richmond Hill
Trusted Pros
Had a great experience with MT Drains & Plumbing, I recommend everybody to contact Pavel for any plumbing project question. We had a water heater and softener installed at our home and price and service were top notch!
Janna from TorontoHill
Trusted Pros
Thank you MT drains for being reliable, always on time and trying to accommodate my variable schedule. I am very satisfied with the price and service I was provided.
Damp Basement Repair Experts
Toronto Basement Waterproofing and Crack Repair Experts
Often, a basement wall crack indicates a larger issue with the waterproofing of your home. Long-term exposure to moisture decreases the load capacities of cement and wood, and most cracks result from weakened building materials.
Our team is fully licensed and insured. The training and experience we bring to each job ensures that we'll fix it right the first time.
We not only fix the problem but also take steps to prevent it from recurring.
There is no one-size-fits-all solution for solidifying walls, so we employ a variety of basement crack repair methods. Our experts explain why you need a particular solution so that you can be confident in the improved safety of your home, and we will not move ahead until you are satisfied.
Then, we fix what's broken and protect your home from suffering the same problem in the future. Preventing water damage also increases the lifespan of your basement walls.
Insured and Licensed Basement Waterproofers
Flooding and moisture in your basement or crawlspace are serious. When left untreated, it will lead to even more severe problems, like mould, mildew, and dry rot that will begin to affect the integrity of your walls.
Our team is fully licensed and insured. The training and experience we bring to each job ensures that we'll fix it right the first time.
In the rare instance that a mistake or accident takes place, you are protected since our insurance covers both damages to your home and injuries to our workers.
"Offered Us a Reasonable Solution and Price"
We had a leak in the corner of our basement. Pavel examined the area and provided some tips on how to inspect and find the cause. After finding and locating the root of the problem, he provided me with a reasonable solution and reasonable estimate of cost.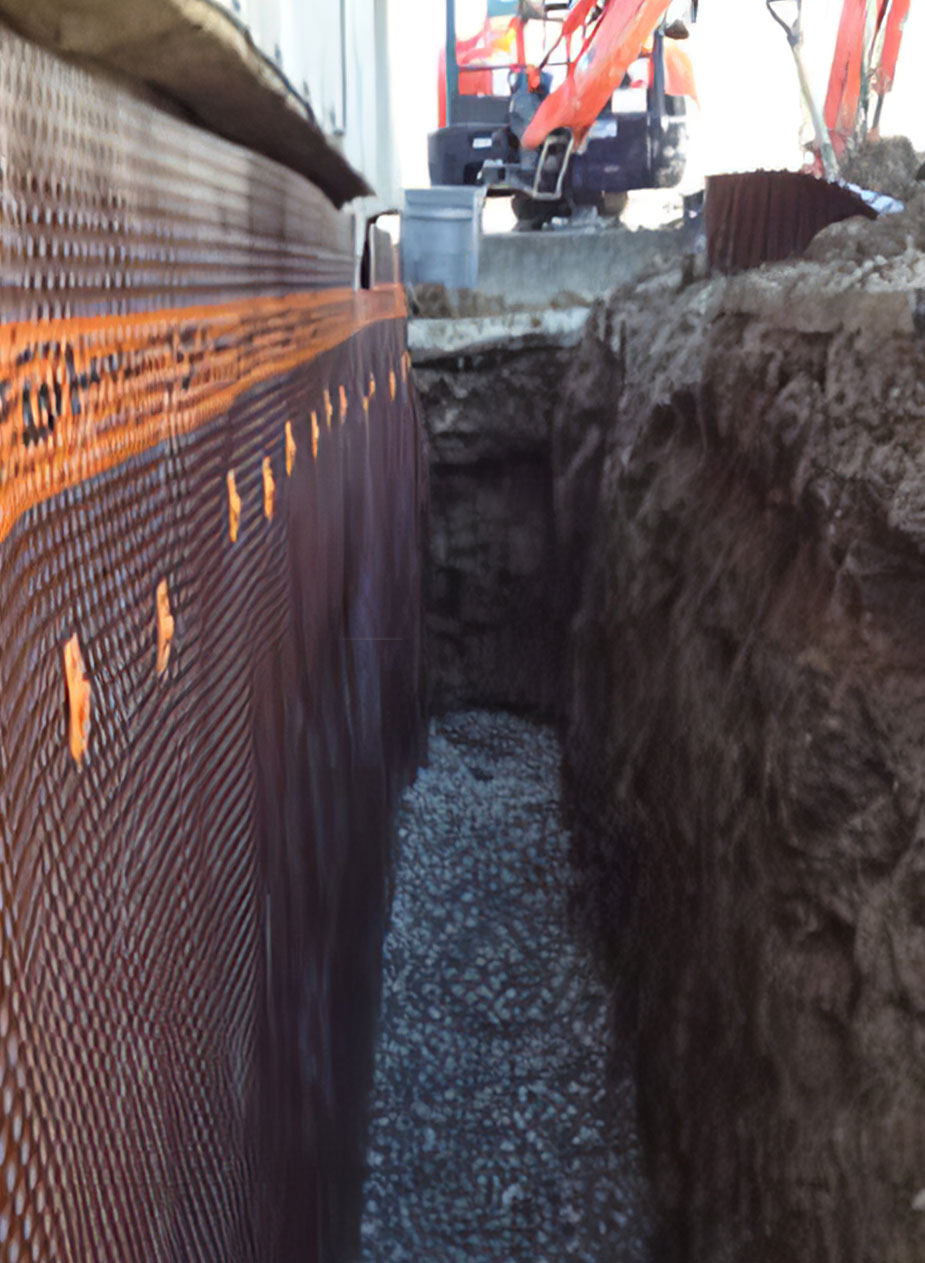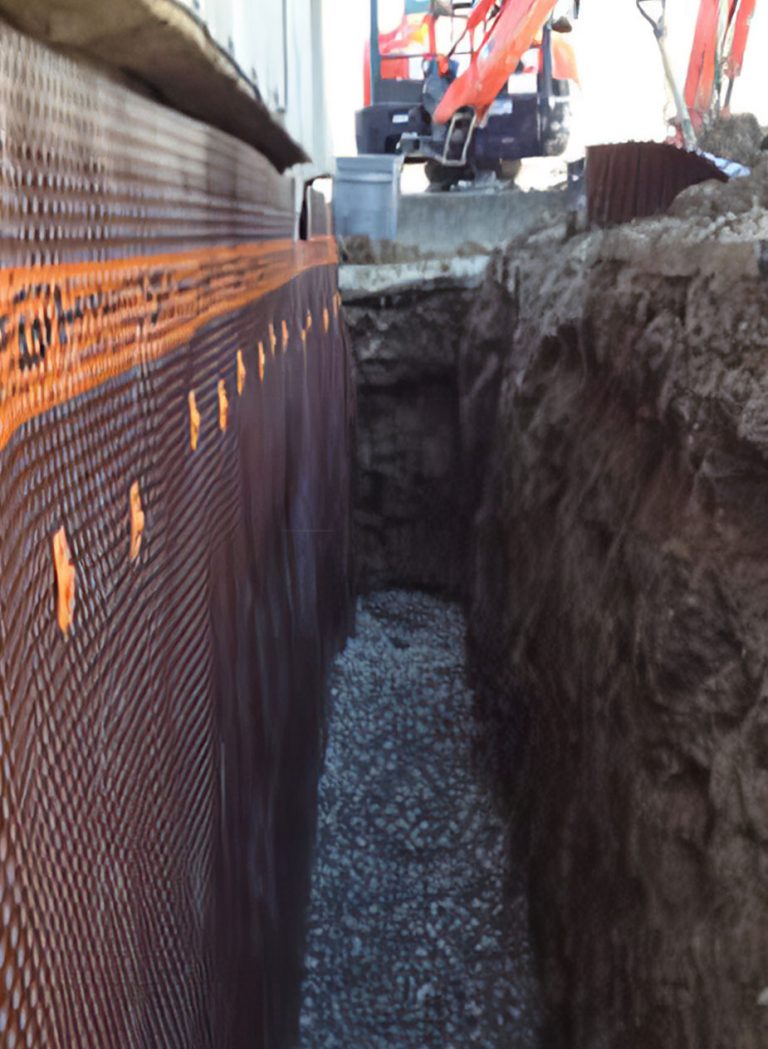 A Few Of Our Basement Waterproofing Projects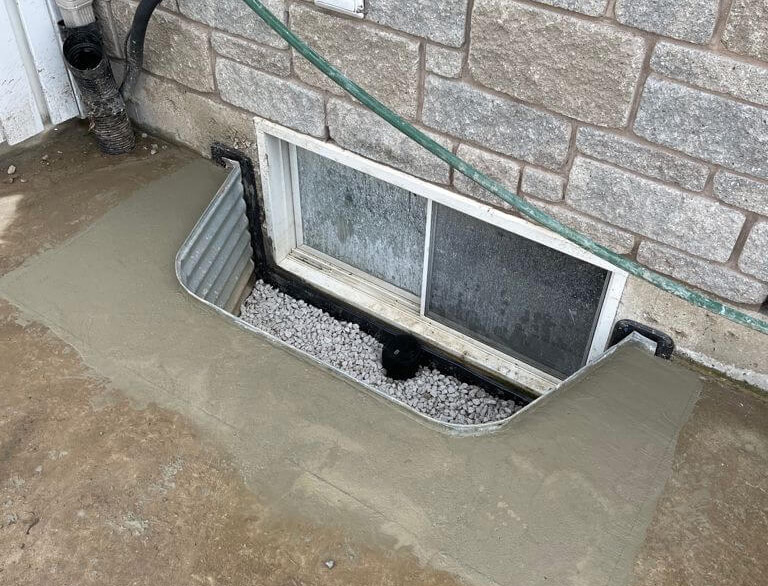 Intro Window wells are an essential investment for every household. They make sure the windows drain correctly, and that rainfall can't make it into the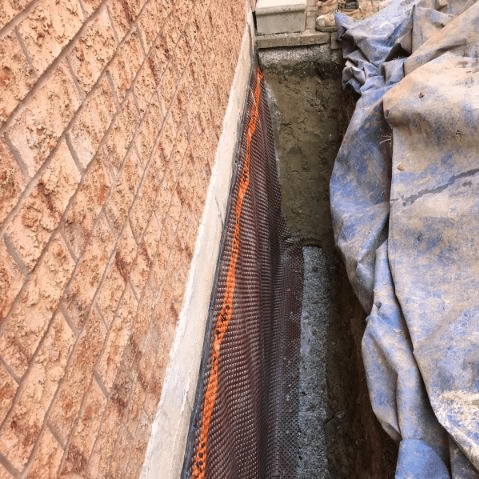 Sometimes homeowners might experience water in the basement due to water-heavy rain. The best solution is to perform external waterproofing. The Need Detect the source
Industry Leaders in Basement Waterproofing
At MT Drains & Plumbing, we are the first choice for basement waterproofing in
Toronto
. We deliver long-lasting results on all projects, with the latest proven basement waterproofing tactics, and the best results the first time around.
For all repairs and installations, we use top-quality products from leading manufacturers. You are bound to get a perfect finish on any waterproofing project without worries about calling us for repeat services.
We have diligently acquired a long list of happy customers throughout the Greater Toronto Area over our time of service. We would love to add you as another happy customer by providing you with a dry, safe, and comfortable basement.
Interior vs. Exterior Waterproofing
If your basement is often wet, it can lead to complications, such as persistent strongodours and rampant mould growth. Leave it long enough, and it could also damage floors, walls, pillars, and ceilings.
The wetness could be due to water leaking into the basement from outside from wall seepage or poorly installed basement windows. It could also be internal from a damaged pipe or floor seepage from hydrostatic pressure. Depending on the cause, we can provide a lasting solution through external or interior waterproofing.
Exterior waterproofing involves waterproofing and sealing the foundation of your home to cover cracks that can let in moisture. Interior waterproofing usually involves concrete coating or installing a drain along the base of your walls. The drain will catch water seepage and safely deposit it outside your basement.
Let us perform a free on-site estimate to determine if interior or
exterior waterproofing
is the best solution for waterproofing your basement.
"Helped Me Fix My Basement Leak For a Reasonable Cost"
We had a leak in the corner of our basement. Pavel examined the area and provided some tips on how to inspect and find the cause. After finding and locating the root of the problem, he provided me with a reasonable solution and reasonable estimate of cost. The work his crew did was professional and clean. I highly recommend Pavel, for I find him professional, reasonable, responsive and cooperative.
Need Help Waterproofing Your Toronto Home?
Benefits to Basement Waterproofing
It might be tempting to ignore a basement leak, especially if you rarely use your basement or the leak is out of sight. Ignoring the leak doesn't mean it isn't causing problems, and it could eventually cause health issues and thousands in property damage.
The sooner you get
basement waterproofing
, the sooner you can begin using the room safely, including as a home theatre, studio, or hobby room.
Early basement waterproofing also prevents:
Extensive and expensive water damage
Compromising the structural integrity of your building
Mould growth, which can be hazardous to your health
Damage to plumbing or electrical connections in your basement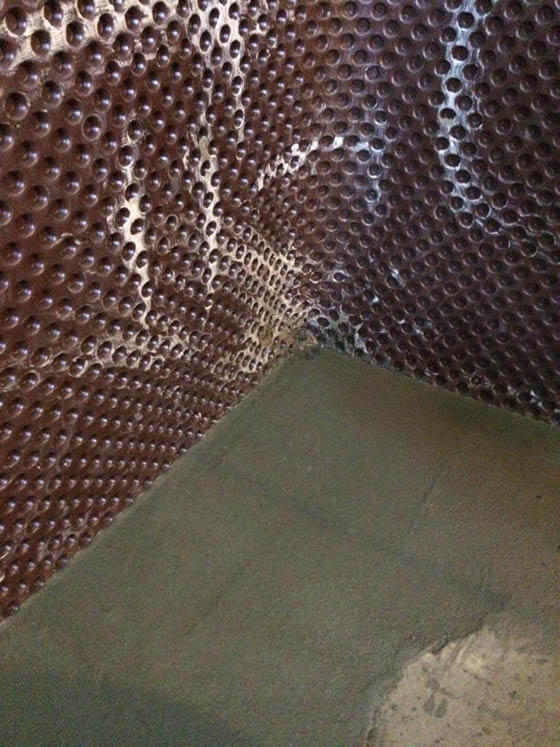 Basement Foundation Crack Repair Experts
Various aspects cause basement foundation cracks, including seismic activity, drying, or your house settling into the soil beneath it. Some cracks are harmless, but if your basement cracks are leaking moisture, plugging the holes with cement or other sealants won't do the job.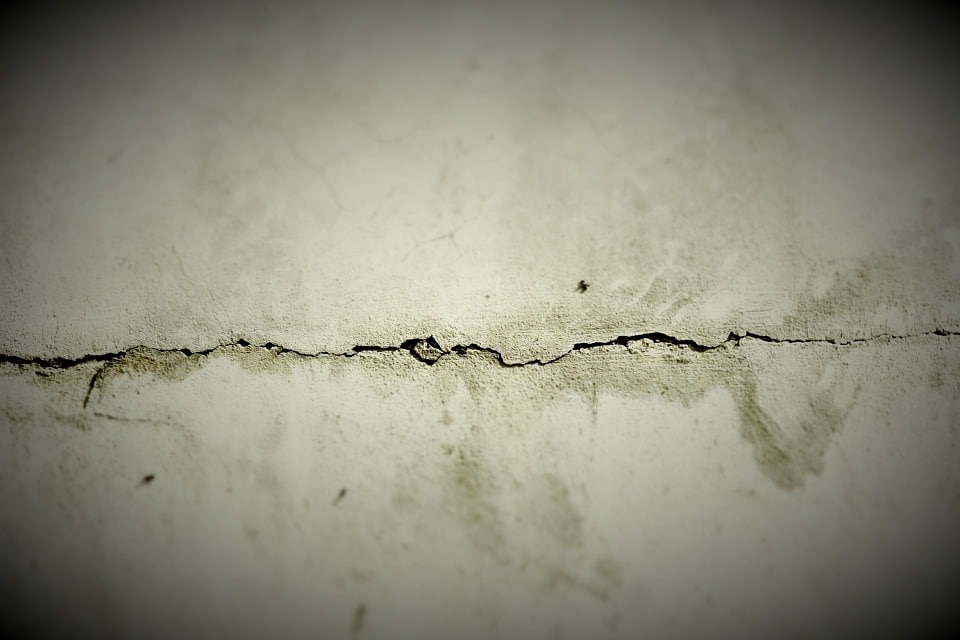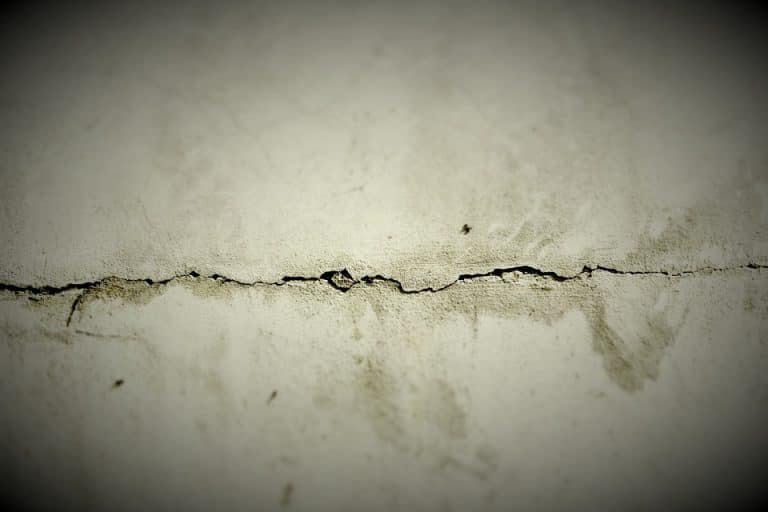 At MT Drains & Plumbing, we determine the extent of a crack, assessing it to see if it goes all the way down to the foundation.We'll dig to the footings to find and fix the foundation crack, which seals the crack at the source and stops moisture from leaking through and damaging your basement further.
Do you have a foundation crack that's bothering you? Let our experts at it.
Cure Your Wet Basement Today!
Waterproofing Subsidy Program in Toronto
Basement waterproofing is crucial to preventing avoidable water damages, but it isn't the cheapest project. Thankfully, the
Toronto Waterproofing Subsidy Program
makes things more affordable.
Being a recognized waterproofing company,
Toronto
homeowners can access this subsidy by working with us. Taking advantage of the subsidy can save you up to 80% on installing flood prevention tools, like backwater valves and sump pumps. The subsidy also covers projects like capping, pipe severance, and foundation drain.
We'll provide all the guidance you need for claiming the subsidy payment of around $1,700 from the City of Toronto. You can only qualify for the subsidy if you are a registered owner of a Toronto duplex, single-family home, or triple property.
Also, the property must be an existing one and not have already exhausted its maximum payable subsidy.
Sump Pump Installation & Repair Services in Toronto
Why Choose MT Drains for Your Toronto Basement Waterproofing Project
MT Drains & Plumbing has been caring for the basement waterproofing needs of 
Toronto
 residents for over two decades. We have acquired special experience and skills over many years that enable us to deliver tailored solutions for the unique basement waterproofing needs of each client.
Aside from receiving highly-rated services with long-lasting results, you can expect the following when you choose us for your basement waterproofing project:
Licenced and insured technicians
Polite and respectful professionals
24/7 availability to care for your needs immediately
Fair and transparent pricing
Fantastic customer service
No mess
Impressive warranties on installations
Aside from basement waterproofing, you can also count on us for crawl space waterproofingin homes that don't have basements.
We Offer Free On-Site Estimates
See if our basement waterproofing company Toronto is right for you—contact us today for a free on-site estimate. You can schedule our technicians to visit at a time that best suits you.
After examining your basement cracks and water leaks, we'll recommend solutions that fit your budget and goals. We can also provide you with a free no-obligation quote based on the recommended service. Our quotes are always competitive, and we are happy to answer any of your questions.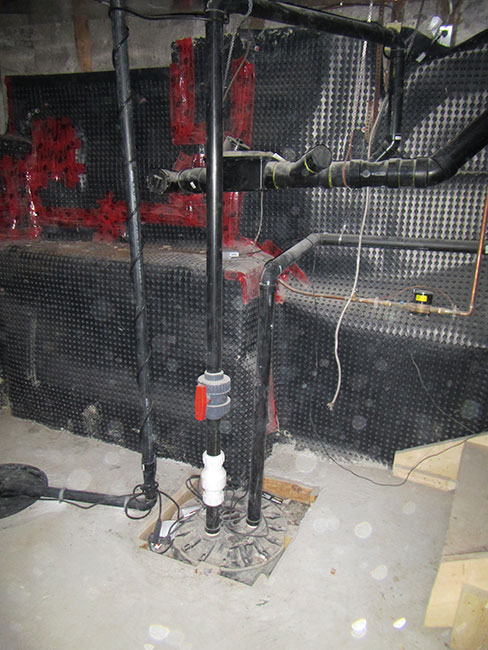 Sump Pump Installation & Repair
We install sump pumps at the lowest point of your house, where water leaks or floodwater would accumulate. The pump will have an automatic flotation switch that powers on as soon as the water reaches a specific level.
Once on, the pump will drain the accumulated water out of your basement and deposit it outside. It's an excellent preventative measure for keeping your basement safe and dry, and we can supply and install an option that's a perfect fit for your home.
We also provide convenient and cost-effective sump pump maintenance and repair services, keeping your installation working perfectly.
When properly done, a window well installation will stop floodwater from entering your basement from outside. By taking advantage of our expertise, you can get a window well installation that effectively stops water from leaking through ground-level basement windows, especially after heavy downpours.
Aside from stopping basement window water leaks, our basement window well installations also prevent water damage to basement walls, window frames, wall studs, and drywall.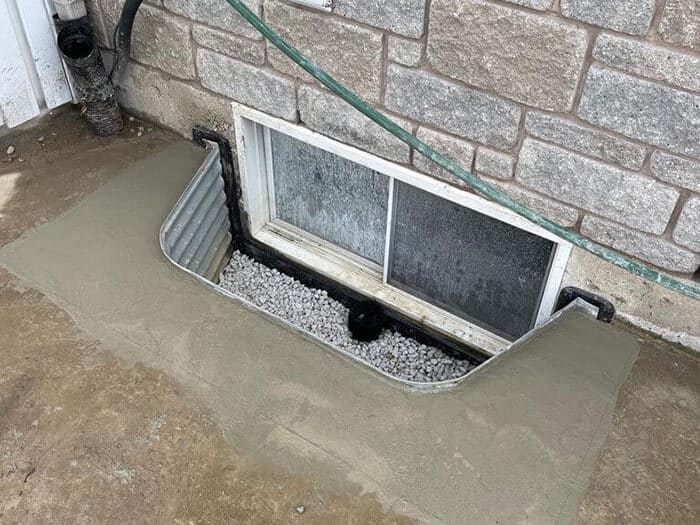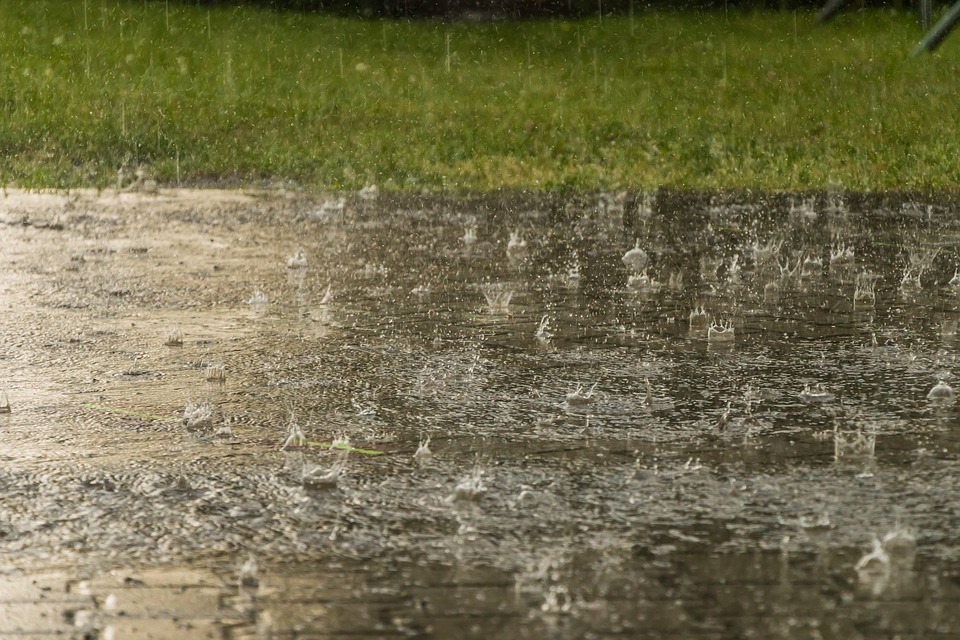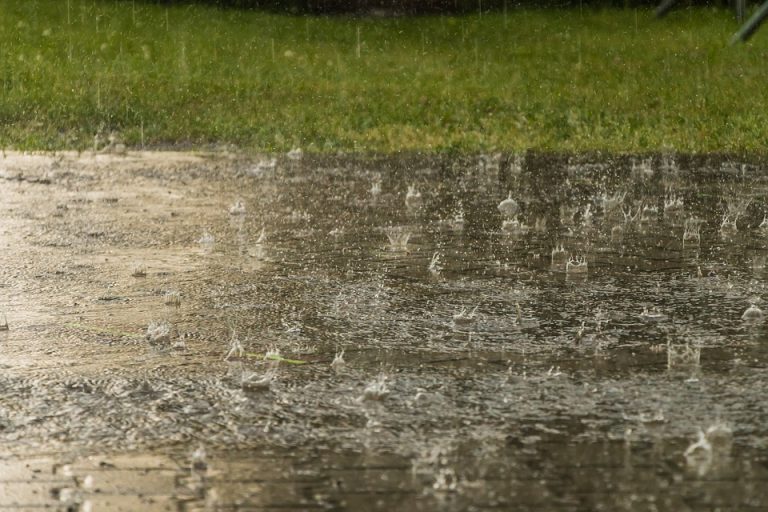 Stop Water Pooling with a French Drain
Installing a French drain is an effective interior waterproofing tactic. It involves digging a trench in the basement floor and laying a perforated pipe in it, covered with gravel or rocks.
Instead of water accumulating on your basement floor, it'll drain into the perforated pipes. The pipes then carry the water to a septic tank or other drain area.
Contact us to arrange for a professionally installed French drain that prevents water from pooling in your basement and causing water damage. We can also install French drains outside your basement to effectively drain your yard and direct rainwater exactly where you want it to go.
Water Pooling In The Yard? MT Drains Offers French Drain Installation
There are various causes for a basement leak in Toronto. Popular culprits are wall cracks, hydrostatic pressure, cove joints, and floor cracks.
Wall cracks can be caused by the house settling or shrinking, cement drying, and seismic activity. The presence of cracks can create entry points for water in the soil surrounding the basement.
Hydrostatic pressure is caused by water underneath your basement floor or wall pushing against the barrier until it breaks into your basement. We install a French drain to control such seepage by draining the water to a sump pump or outlet.
Cove joints are where the walls of your basement meet the floor. The point isn't perfectly sealed, so water can leak into the basement from there. A French drain or other types of interior waterproofing are effective for controlling such basement leaks.
Floor cracks can force water from the ground into your basement. Such leaks can be caused by hydrostatic pressure or a burst pipe under the foundation.
The right approach to fixing a basement leak will depend on the cause. By carefully assessing your basement leak, we can identify the best solution and stop it from reoccurring.
Call MT Drains & Plumbing today to discuss your basement waterproofing needs and arrange for a free on-site estimate.
Offering Emergency Basement Leak Repair in Toronto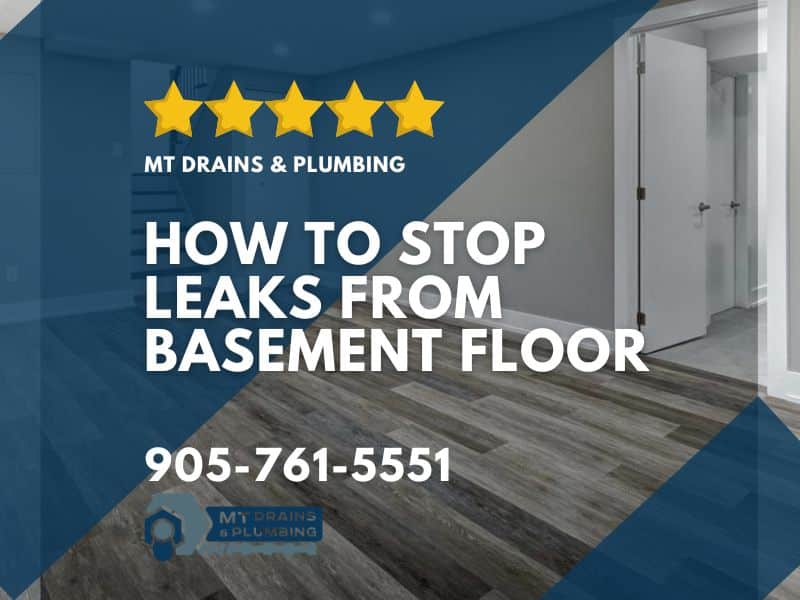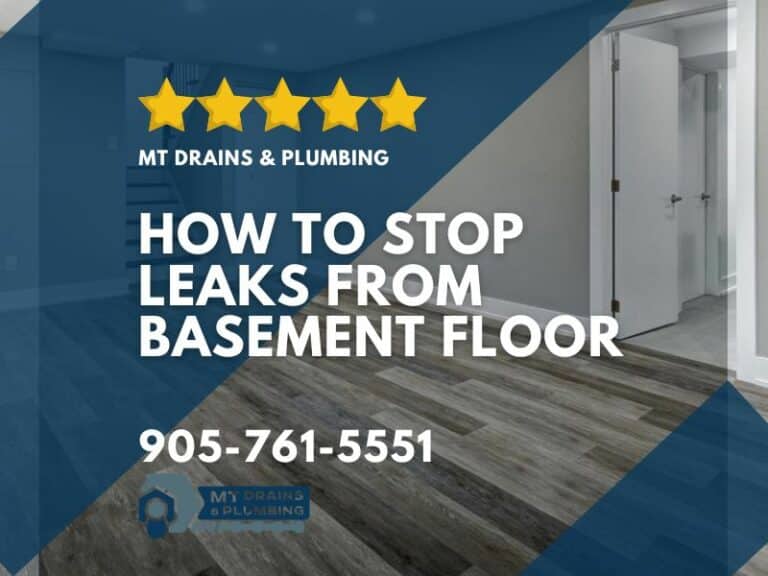 In this article, we explore the crucial importance of waterproofing your basement, including the signs to look out for, the common causes of basement floor
Read More »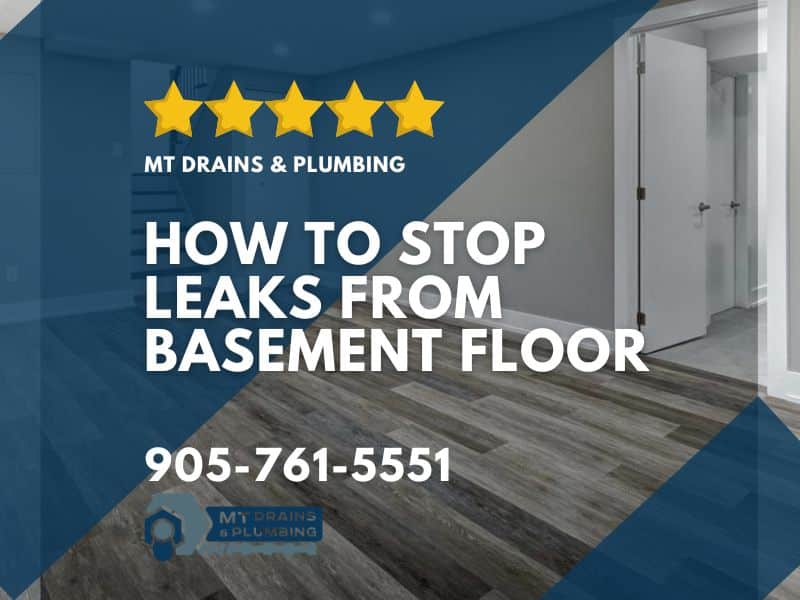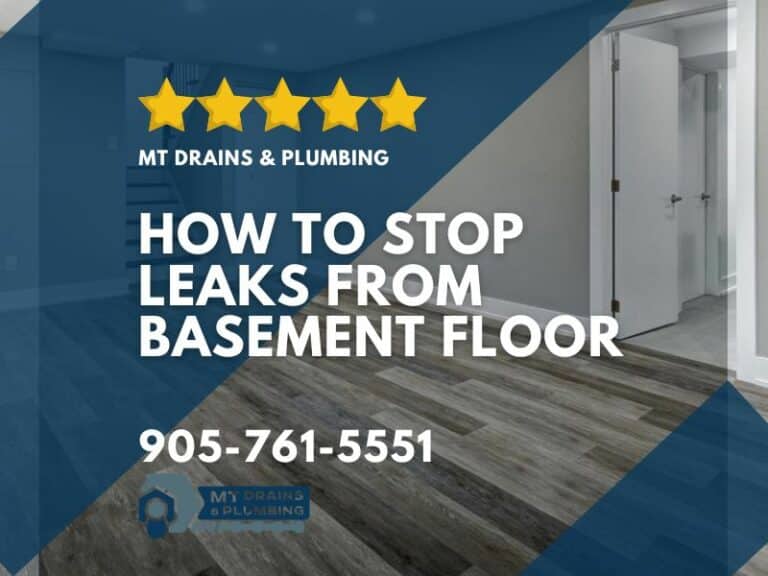 You expect most leaks to come from the bathroom or kitchen, but they can also originate from your basement. Since it's located below ground level,
Read More »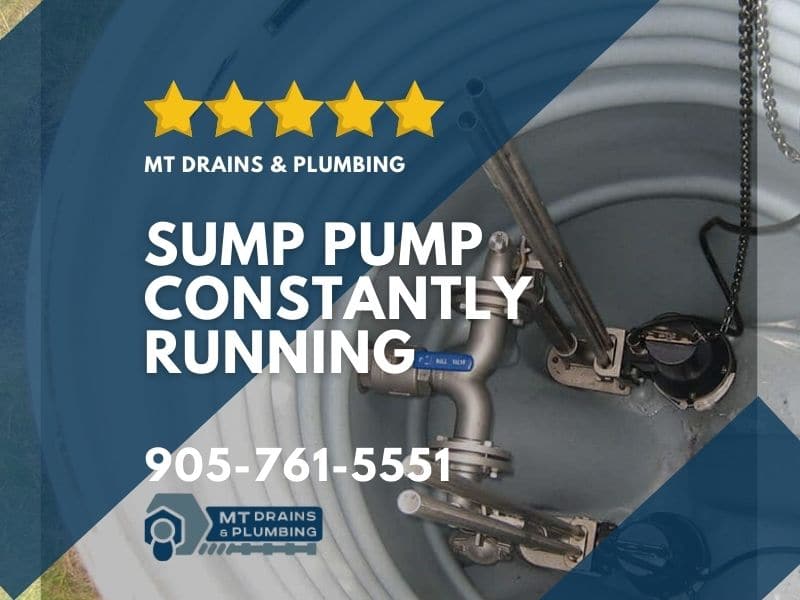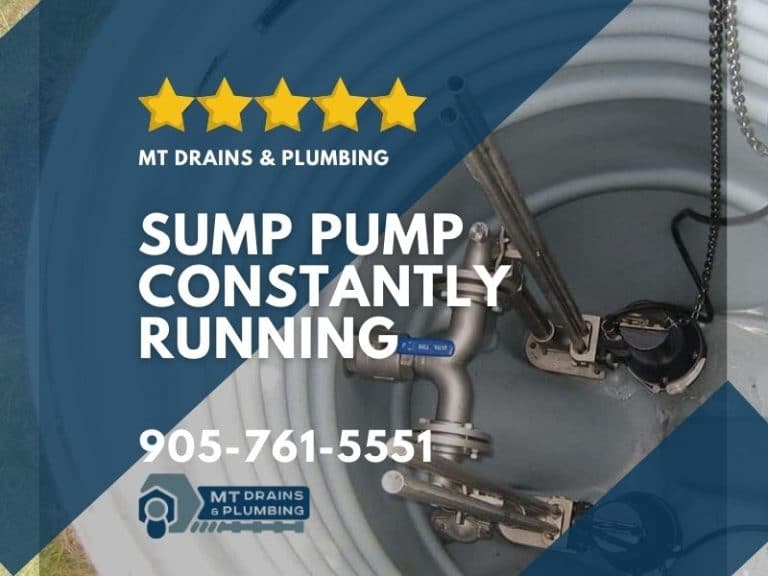 Do you find your sump pump constantly running for no apparent reason? If so, you're not alone. This is a common problem that can stem
Read More »