Clogged drains are a nuisance. They prevent us from doing daily chores and cause unwanted residue accumulation in our sinks and showers. For drain repair you can trust, MT Drains & Plumbing is here to help.
Our expert plumbers offer high-quality service, timely responses, and long-lasting results. No matter when or where your clogged drain occurs, we will have a plumber on-site and ready to fix it in no time. Plus, our service comes with a 100 percent quality guarantee for the best repair experience possible.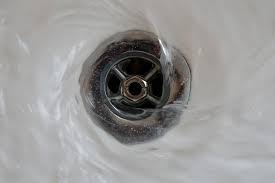 Drain clogs come in different shapes and sizes. Therefore, there is no single way to identify them. The best thing you can do is be vigilant about warning signs. Some of the most common warning signs include:
Gurgling drains
Higher-than-average water bills
Irregular damp spots on your lawn
Low water pressure
Repeated plunging
Slow drainage
Strange noises
Toilet won't flush
Water backing up into the sink or tub
Unusual smells
If you notice an issue, even if it's minor, take steps to address the problem. In the worst-case scenario, you will spend time only to learn the problem was nothing. Conversely, if there is a significant drain clog, your proactive detective work will ensure swift and affordable repair.
Experiencing a Clog? We Can Help!
Top Rated Plumber in Vaughan
When homeowners and businesses need plumbing in Vaughan, they call MT Drains & Plumbing. We've earned the trust of residents for nearly 30 years, thanks to rapid responses and reliable repairs. Plus, we have accreditation from TrustedPros and the Better Business Bureau to show our commitment to the highest industry standards.
"He Was Very Knowledgeable And Helped Save Me Money"
I had the pleasure of dealing with Eddie from MT Plumbing for the second time and I'm more than happy I did. He was very knowledgeable and helped save me money by suggesting more cost-effective alternatives. The work was done very fast and the workers were very courteous. Very professional and great quality, I would definitely recommend MT Plumbing.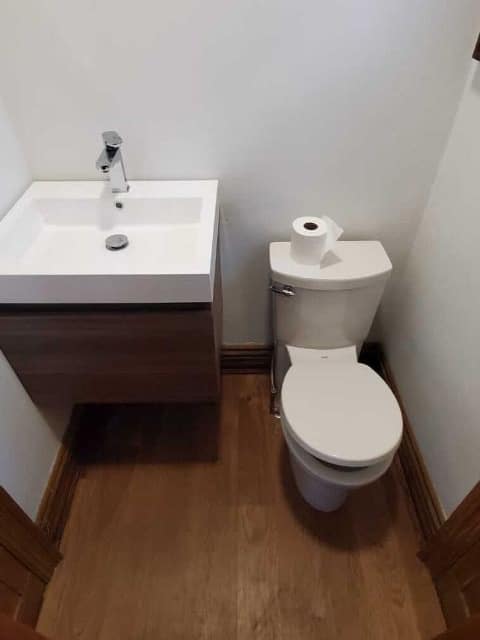 We Offer Emergency Clogged Drain Repair
There is never a good time to get a clog. When you need clogged drain repair, regardless of the day or location, MT Drains & Plumbing will assist you. We are open 24 hours a day, seven days a week, including holidays and inclement weather.
Drain repair is essential to a properly functioning water system. Whether the problem is big or small, you can count on MT Drains & Plumbing to fix it promptly. We understand clogs don't occur when it is the most convenient for you, which is why we're available when you need help the most.
Offering 24/7 Emergency Plumbing Services
No Matter the Clog We Can Handle Remove It
Clogs in your sink or shower. Clogs made of tissues or toothpaste. Our master plumbers can handle these scenarios and more. Once we identify the clog's location and its extent, we deftly remove it with professional equipment and techniques.
Thanks to decades of experience, we've seen every type of clog imaginable. No matter how severe the situation, we will find an innovative and effective way to remove it with an approach tailored to the specific situation.
Reviews From Our Happy GTA Customers
Elayne from Thonnhill
Trusted Pros
I contacted MT Drains & Plumbing, they called me back immediately and gave me an estimated arrival time.They were extremely prompt. That really counts when you have a leak! Pavel and Eddie are very polite and tidy. They identified and fixed the source of the leak professionally.
Maria From Concord
Trusted Pros
These guys saved our life by showing up in time and replaced a leaky pipe easily! After that, we scheduled an appointment for the next day to check everything out, so the leaking problem won't bother us again because of the extremely cold temperatures. We had great communication and we received all the answers that we needed for future prevention of the problem. Well done job! I would say, above and beyond.
Ryan from Toronto
Trusted Pros
My wife and I purchased an older home in East York with the understanding that we were going to need to do a fair bit of work to modernize the infrastructure. Plumbing being a major focus. I contracted MT to: replace cast iron plumbing stacks (there were two in my home), plumb our new kitchen main floor, and also a basement kitchen that we have, as well as some plumbing for two new bathrooms. We also decided to replace the clay sewers in the home which were about 75 years old and also install a backflow valve. Eddy, Pavel and their team of plumbers did a great job.
Max from Richmond Hill
Trusted Pros
Had a great experience with MT Drains & Plumbing, I recommend everybody to contact Pavel for any plumbing project question. We had a water heater and softener installed at our home and price and service were top notch!
Janna from TorontoHill
Trusted Pros
Thank you MT drains for being reliable, always on time and trying to accommodate my variable schedule. I am very satisfied with the price and service I was provided.
Offering 24/7 Emergency Plumbing Services
Sometimes a plunger isn't enough. When you have an unusually large or tenacious clog, MT Drains & Plumbing uses
drain snaking
to clear your pipes. We send a professional-grade auger through the opening that forcibly removes the clog and opens up the waterways again.
While our drain snakes tackle a wide range of clogs, the best way to avoid them is through prevention. Put another way: when in doubt, throw it out. That means no pouring fat down the sink or placing baby wipes in the toilet. These steps will ensure you never worry about significant drainpipe clogs again.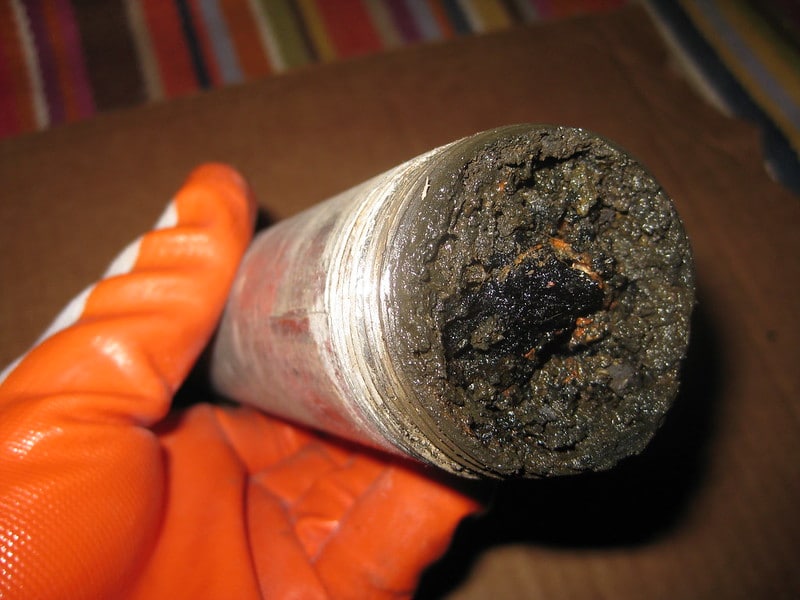 We Offer Clogged Drain Cleaning
Our plumbers restore pipes from clogged sinks to main sewer lines. We have the latest tools and technology to ensure effective and speedy removal of all dirt and debris. You can have problem-free plumbing again with a single call to MT Drains & Plumbing.
MT Drains & Plumbing even tackles those hard-to-get clogs like grease and fat. Regardless of the size or extent of the damage, we find ways to deliver above and beyond drain cleaning. It is our way of returning comfort and convenience to your home.
Call Us Today to Book a Service Call
Does your kitchen sink have low water pressure? Is a clogged shower drain causing water to back up into your tub? If so, then it is time to call MT Drains & Plumbing. We are ready to restore your pipes to like-new condition.
Call (905) 761-5551 or
email us
to schedule your service call today. We have experts standing by to handle any blocked drain issues in and around Vaughan, Toronto, Markham, Richmond Hill, and Newmarket. See for yourself why MT Drains & Plumbing is the number one plumbing service in the Toronto metro area.
Offering 24/7 Emergency Plumbing Services
How to Clear a Clogged Drain
Depending on your type of clog, you can try removing it by hand first. Unscrew the drain cover or plug stopper and use a thin wire to locate the clump. We recommend a metal coat hanger. Don't forget to wear gloves for a simple clean-up process later.
You can also try using homemade drain cleaning solutions. Pour a half cup of baking soda into the drain, followed by a half cup of vinegar. If this trick doesn't dislodge the clog, pour a pot of boiling water in 15 minutes later.
MT Drains & Plumbing does more than fix clogged sinks and blocked drains. We offer a wide range of water treatment and basement lowering options, too. Whether you are a homeowner or a business owner, our team delivers professional and reliable plumbing and waterproofing services to meet your needs.
Ready to get started? Give us a call at (905) 761-5551 and get a free on-site estimate. Our plumbers will inspect, diagnose, and develop a plan of action with no strings attached. MT Drains & Plumbing never requires an upfront purchase or commitment, because we believe our service speaks for itself.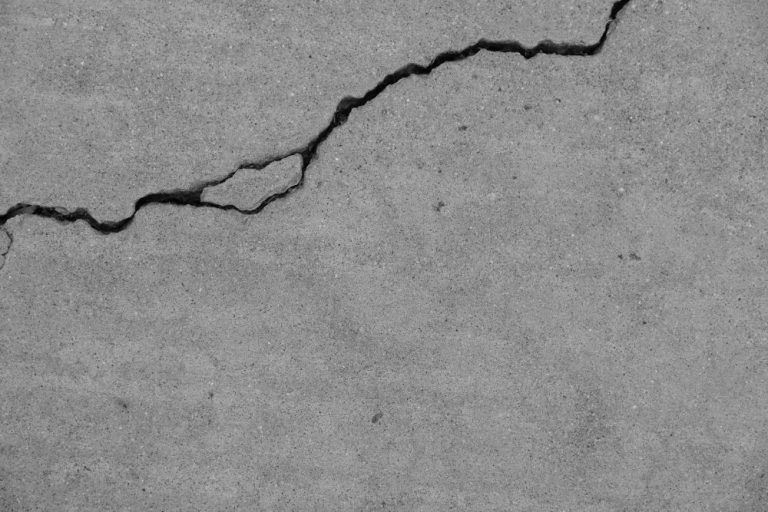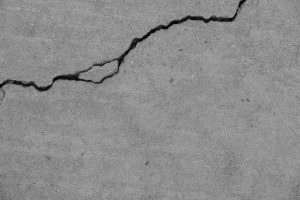 The walls of your basement hold up not just the basement, but also the weight of the building above it. This means your basement walls
Read More »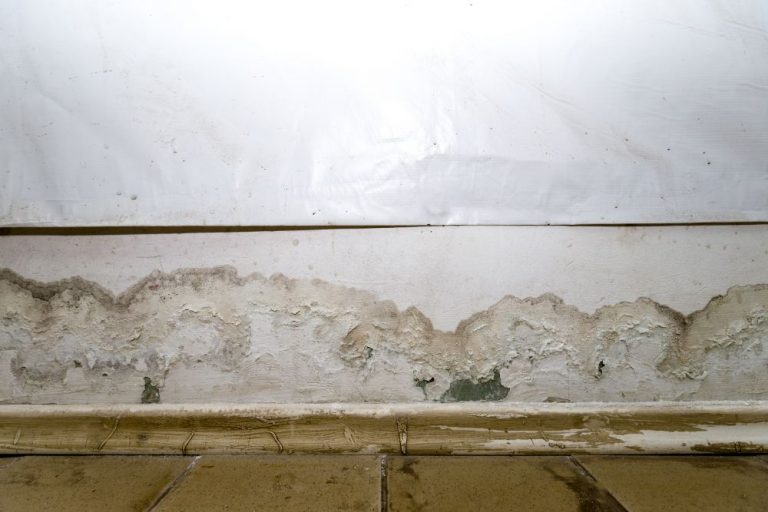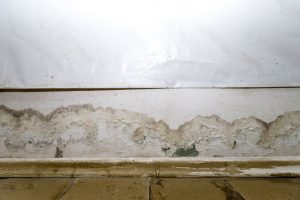 At a glance, basement waterproofing may seem simple, but it isn't always so. Some parts of the basement require special attention when waterproofing or you'll
Read More »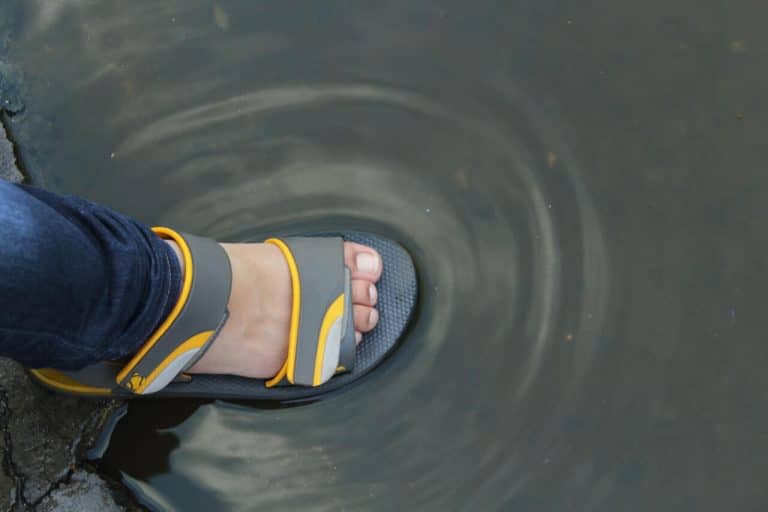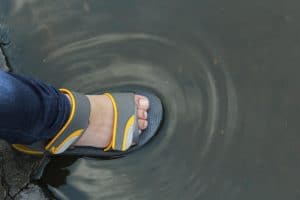 Most large Canadian cities are near water. That includes, but is not limited to, Ottawa, Montreal, Winnipeg, Vancouver, and of course, Toronto. While living near
Read More »