Choose MT Drains & Plumbing for all your commercial plumbing needs. Nothing should be left to chance when it comes to your business—including plumbing services. That's why when you need a commercial plumbing company in Vaughan, you should choose MT Drains & Plumbing.
Our qualified commercial plumbers have over 25 years of experience and can handle all manner of plumbing problems from simple maintenance to emergency repairs. Don't let a busted pipe or clogged toilet slow your business down, call us today.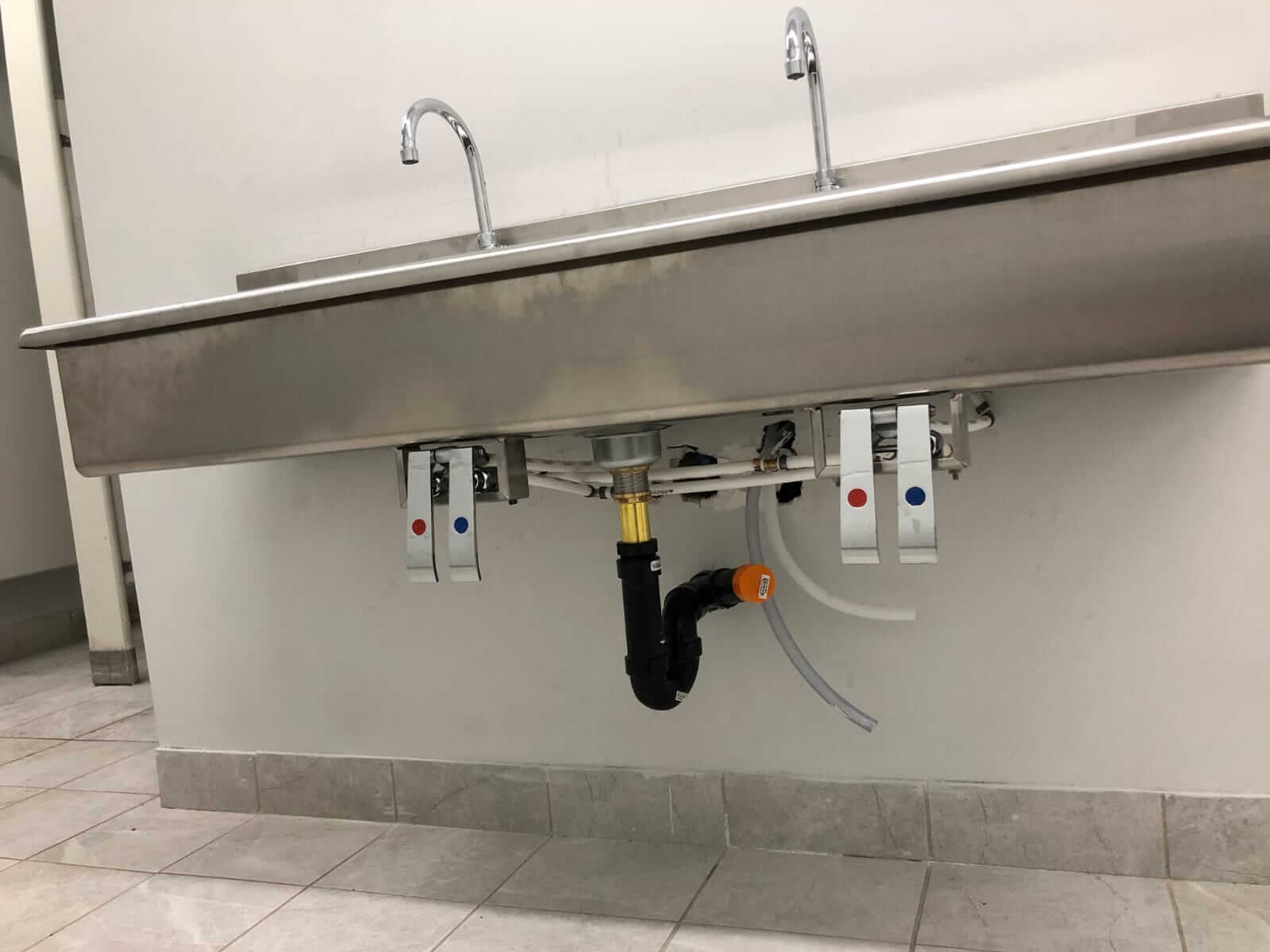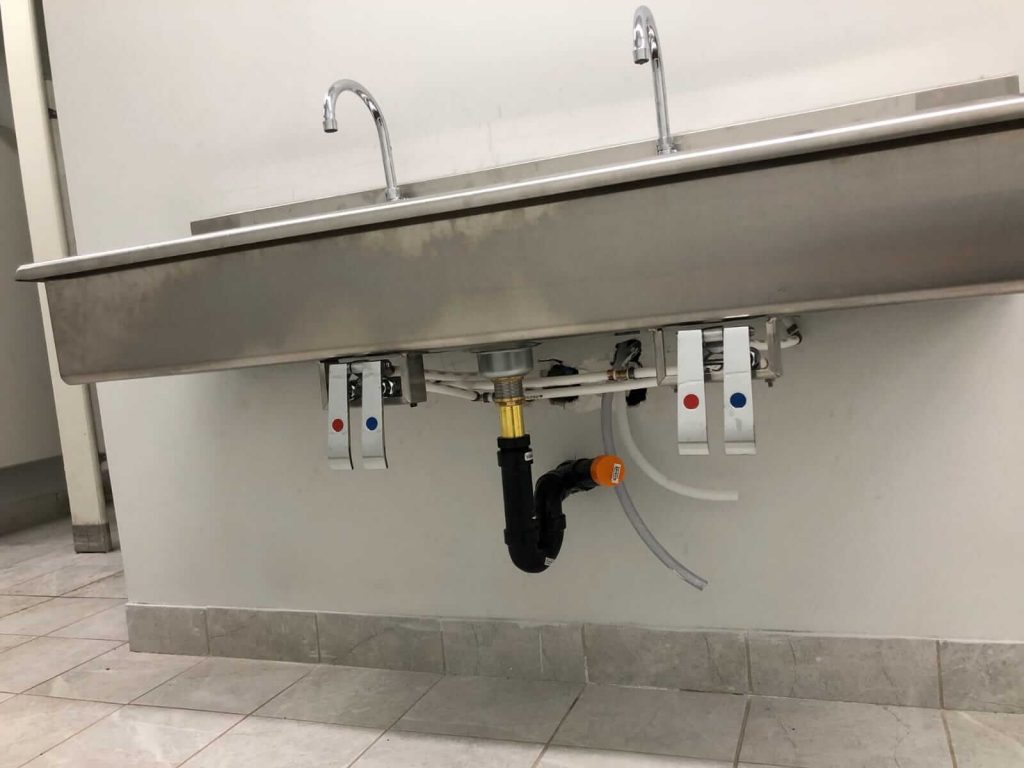 Commercial Plumbing Services We Offer in Vaughan and The Surrounding Area
We aim to not only meet but exceed the plumbing needs of local businesses. That's why we offer a broad range of services. Even if you don't see your exact issue below, get in touch with our team. Chances are if it's plumbing related, we can handle it. Even better, we offer some of the most competitive rates in the Greater Toronto area.
Our commercial plumbing services include:
At MT Drains & Plumbing, we value your business like it were our own. Our team will go above and beyond to ensure your plumbing is running at peak performance to prevent any inconvenience to your business operations.
Offering 24/7 Emergency Plumbing Services
Top-Rated & Reliable Plumbers in Vaughan
When emergency strikes, calling the right commercial plumbing contractor means saving valuable time and money. The prompt reaction of our certified and seasoned plumbers is guaranteed and proven to be among the most effective in the GTA and Southern Ontario.
Since 1991, MT Drains & Plumbing has been known for its impeccable service, superior results, and competitive rates. Year after year, we have ranked among the best commercial plumbing companies—and we don't intend for that to change any time soon.
Reliable no-hassle commercial plumbing services are just a phone call away—get in touch with our team to get started today.
"Prompt And Professional Work"
Prompt and professional work. This was the second time I had MT Drains do some work at our Preschool. The plumbing needed to be rerouted and was done quickly and minimal water shutoff.
We use MT Drains for all our plumbing needs as they are reliable, reasonably priced and always work professionally.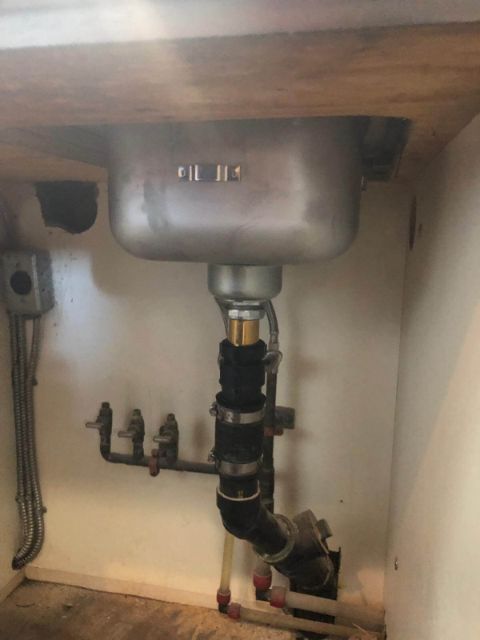 Need Commercial Plumbing Help?
We Offer 24/7 Emergency Plumbing Services for Businesses
A plumbing emergency can mean damage to your property and lost revenue. Plumbing problems don't care if it's outside business hours—so, neither do we. We are here for you, whether it's 2 am on a Sunday or 5 pm on a Tuesday, to handle, among other issues:
Burst pipes and flooding
Frozen pipes
Drain or sewer line blockages
Faucet, dishwasher, or other plumbing equipment leaks
Water heater failures or leaks
Just give us a call, and one of our experienced licensed plumbers will be there ASAP to diagnose and resolve the issue. Our team is familiar with all manner of commercial water heaters, boilers, and other plumbing systems and will come ready with all the parts and tools to get the job done right and get it done quickly.
Reviews From Our Happy GTA Customers
Alexander from Mississauga
Trusted Pros
During the renovation un the basement Pavel from MT Drains&Plumbing came over and fix all the leaks, changed all the drains inside and did plumbing for new laundry and new 3pcs bathroom. Him and his team did a great job. I am very satisfied and i highly recommend them. Thanks Pavel
Maria From Concord
Trusted Pros
These guys saved our life by showing up in time and replaced a leaky pipe easily! After that, we scheduled an appointment for the next day to check everything out, so the leaking problem won't bother us again because of the extremely cold temperatures. We had great communication and we received all the answers that we needed for future prevention of the problem. Well done job! I would say, above and beyond.
Ryan from Toronto
Trusted Pros
My wife and I purchased an older home in East York with the understanding that we were going to need to do a fair bit of work to modernize the infrastructure. Plumbing being a major focus. I contracted MT to: replace cast iron plumbing stacks (there were two in my home), plumb our new kitchen main floor, and also a basement kitchen that we have, as well as some plumbing for two new bathrooms. We also decided to replace the clay sewers in the home which were about 75 years old and also install a backflow valve. Eddy, Pavel and their team of plumbers did a great job.
Max from Richmond Hill
Trusted Pros
Had a great experience with MT Drains & Plumbing, I recommend everybody to contact Pavel for any plumbing project question. We had a water heater and softener installed at our home and price and service were top notch!
Janna from TorontoHill
Trusted Pros
Thank you MT drains for being reliable, always on time and trying to accommodate my variable schedule. I am very satisfied with the price and service I was provided.
Our Plumbers are Licensed and Insured
We understand that when you call a commercial plumber in Vaughan, you need to be confident that you are calling on a professional. Our licensed team of plumbers is not only trained and experienced to tackle the most complicated plumbing issues, but they are also very responsive and trustworthy.
From planning a project to regular repairs and on-call emergency assistance, our plumbers are here to offer a well-thought solution and promptly deliver the service. Our staff is also insured, so you don't have to provide any additional insurance policies and expose yourself to additional expenses.
Offering 24/7 Emergency Plumbing Services
Why Hire Our Team of Professional Vaughan Plumbers
When you put together significant experience, knowledgeable staff, and reasonably priced services, it is more than evident why our company should be the first on your list when you need plumbing assistance.
All our work is carried out seamlessly and under the highest possible standards. Before we start any project, we assess all the possibilities, do diagnostics, and present you with your options with clear explanations and transparent price quotes.
We will never overcharge you or add additional fees after the job is done, and our team will always accommodate your schedule. If you are looking for an all-inclusive commercial plumbing company in the Greater Toronto area, your search stops here.
Commercial Grease Trap Installation
Vaughan businesses across the board can benefit from grease trap installation and maintenance.
Hard to dissolve solids like grease, vegetable oil, or food are the main culprits for clogging commercial drains and sewing systems. A correctly installed grease trap can successfully intercept and prevent problems before they start.
Damage from grease blocked drains can vary from a minor overflowing that only requires a quick clean up to a complete blockage of the plumbing systems resulting in a major spill of organic waste and flooding.
When you choose MT Drains & Plumbing, we guarantee quick installation, regular maintenance, and prompt attention in the case of an emergency.
Commercial Clogged Drain Repair
Between customers flushing things they shouldn't, and the sheer use commercial plumbing systems see, clogs happen—a lot. In fact, themost common commercial plumbing issues that businesses face is drain clogging. We understand that a clogged drain or toilet can bring your business to a halt, so we offer quick, onsite estimation, and long-term solutions.
At MT Drains & Plumbing, we efficiently tackle all types of clogged drains:
Overflows and flooding
Leaking drain lines
Drain line ruptures
Backups
Bacterial contamination
Once the problem is solved, if you like, our team can offer scheduled professional drain cleaning so that you prevent any future accidents from occurring. When your drains are cleaned regularly, you minimize the growth of bacteria and bad odour and the chances of additional emergency and repair costs, all while preventing financial loss.
Best Industrial Plumbing Company in Vaughan
Whether you're revamping your existing facility or mounting a system in a new building, you can rely on our best-in-class industrial plumbing services. MT Drains provides robust design and construction performed by a highly qualified, licensed team that leaves no stone unturned.
We provide complete commercial and industrial plumbing installations to address all your needs. You can hire us for a wide array of services:
Designing and mounting interior plumbing systems

Attaching drain systems and sewers

Mounting vents

Installing water pipes, fixtures, and finishes

Mounting related equipment for specific projects.
Our team is available for many other industrial plumbing services. Give us a call, and our contractors will be with you every step of the way. You can expect professionalism throughout the process, from designing and installing your project to maintaining it regularly.
Plus, we guarantee peace of mind because we abide by the highest building and safety codes with each plumbing job.
Industrial Plumbing Services
It's hard to find reliable plumbers, but you can't go wrong with MT Drains. Our specialists have all the tools and skills to perform top-quality industrial plumbing services. Book today!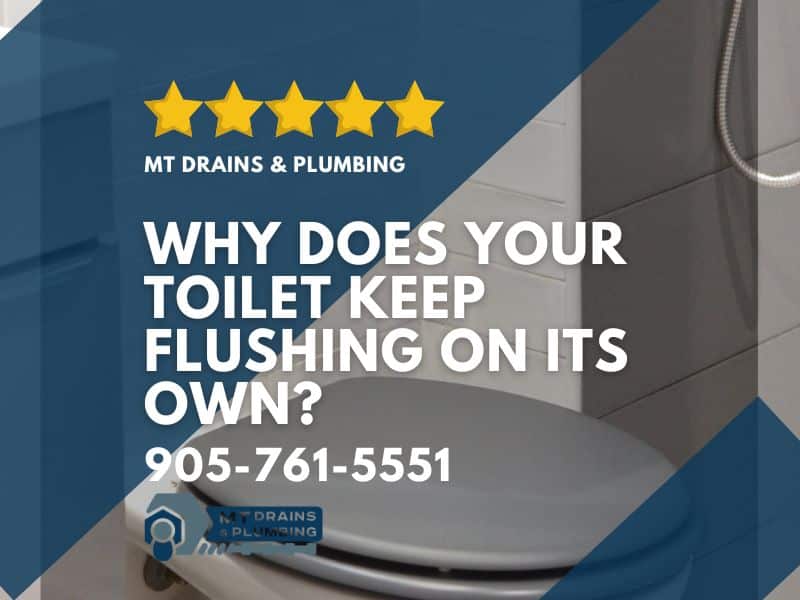 Is your toilet flushing on its own? Are you worried about skyrocketing water bills from the gallons of wasted water daily?This issue, called "ghost flushing,"
Read More »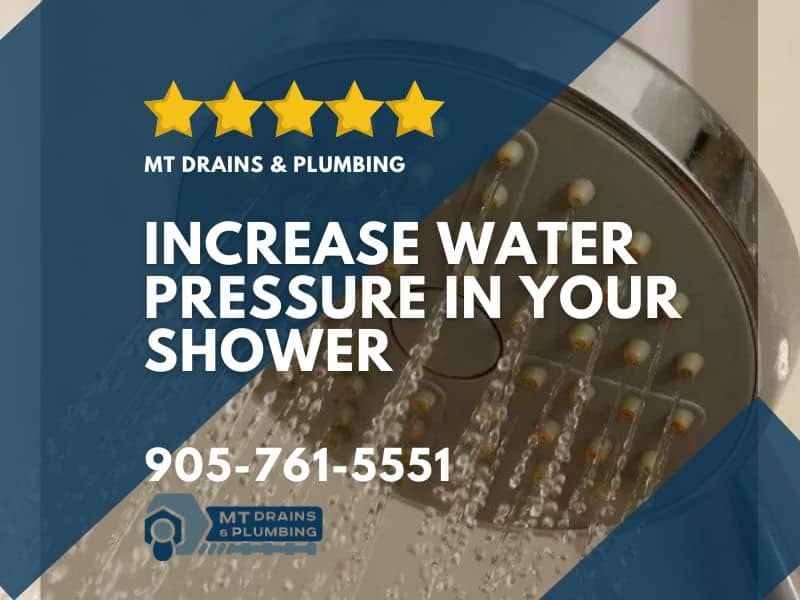 It's the middle of a Toronto summer, and you're taking a shower after a long day at work. You're hot and sweaty, and all you
Read More »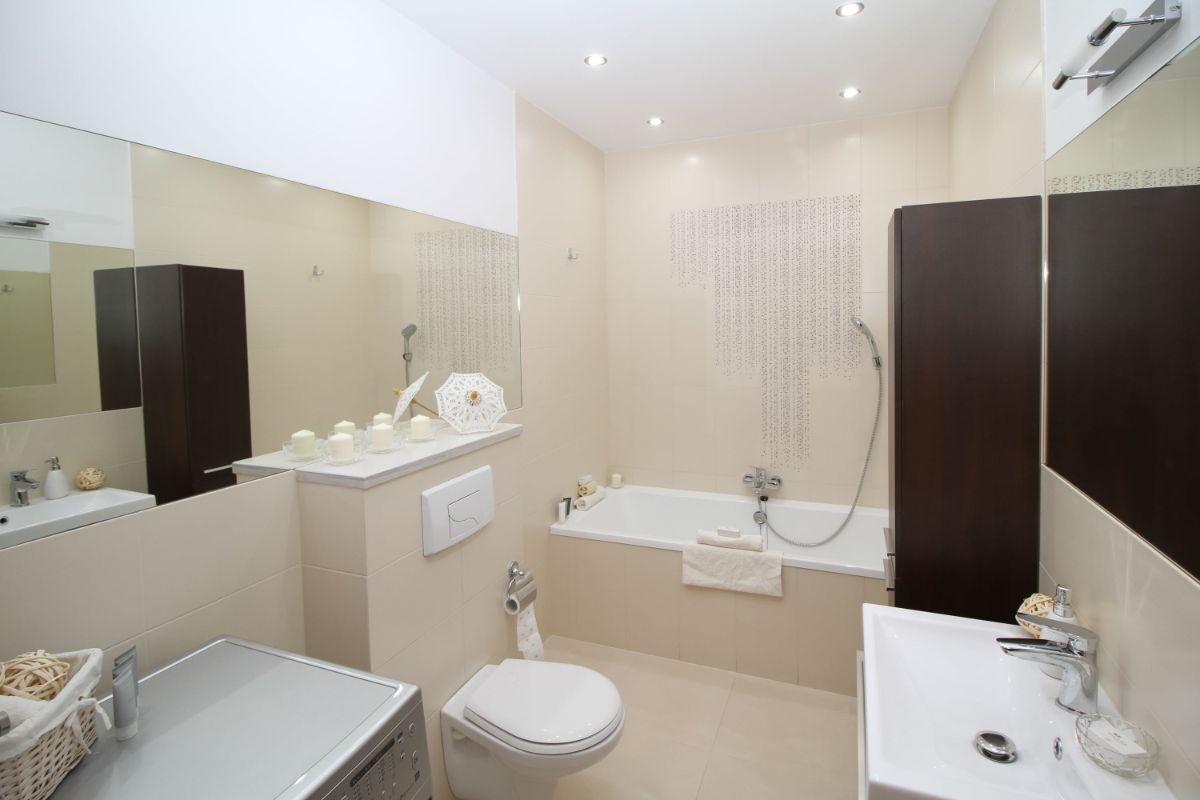 When a toilet drains slow, then gurgles, it is unnerving, to say the least. On the one hand, it may be a one-off event. On
Read More »