Contact the Experts For Drain & Sewer Cleaning Services
Drain cleaning services help keep your drains and pipes in top working condition, reducing the costs associated with expensive repairs in the future.
MT Drains & Plumbing offers high-quality general plumbing and drain cleaning services to individuals and businesses in Vaughan, ON, and the Greater Toronto Area (GTA). Whether you need a simple drain cleaning service, or a full plumbing system check-up, contact our team of plumbers to fix the problem. 
With us you are assured of:
Emergency services and same-day appointments
Guaranteed parts and workmanship
No-mess work
Honest,professional advice
Trained and licensed plumbers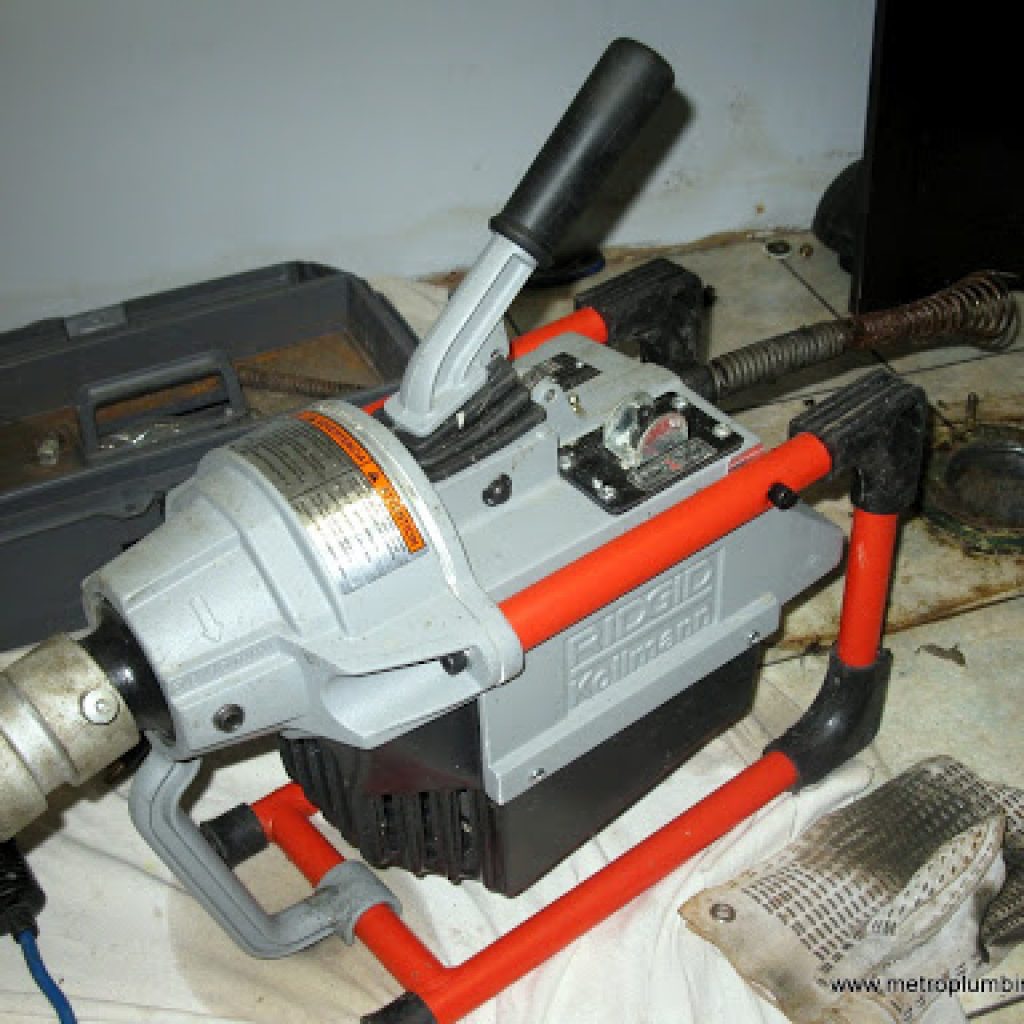 Drains and pipes are some of the most hard-working components of a functioning property. They need constant care and attention to keep them working,and any malfunctions you ignore can become more significant plumbing problems that are costly to fix.
MT Drains & Plumbing experts offer a reliable and professional drain service that tackles everything from:
Advanced sewer drain camera and video inspection
Chemical drain cleaning
Drain snaking
Hydro-jet drain cleaning
Sewer cleaning
Storm drain cleaning
Contact us today for a free site survey and estimate,and we'llprovide the service you need
Offering 24/7 Emergency Plumbing Services
Top-Rated Drain Cleaning Service
With MT Drains & Plumbing, we aim to provide the best drain cleaning and sewer cleaning services for local residences and businesses in the GTA. We are a full-service and legitimate plumbing company that only uses the best plumbers with extensive training and quality parts with generous warranties.
We respect transparent pricing and provide free in-home estimates that show you what to expect before any job begins. All our staff is security-vetted and trained in customer service. You can be confident that the people accessing your business or home will treat you with professionalism and respect.
Reach out to us today, and we will send out an expert plumbing team to assess your site and provide you professional advice on the next steps.
"After a Quick Inspection, They Found The Source and Cleared It"
We had an odor emanating out of every drain in the house. We gave Mt Drains a call and they arrive in a few hours. After a quick inspection they found the source and cleared it in under two hours. I whole-heartily recommend them.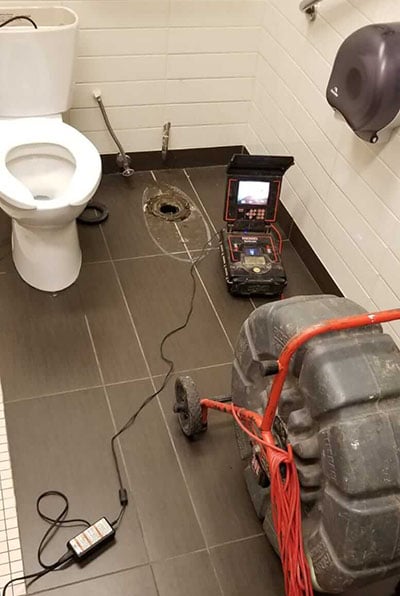 Reviews From Our Happy GTA Customers
Elayne from Thonnhill
Trusted Pros
I contacted MT Drains & Plumbing, they called me back immediately and gave me an estimated arrival time.They were extremely prompt. That really counts when you have a leak! Pavel and Eddie are very polite and tidy. They identified and fixed the source of the leak professionally.
Maria From Concord
Trusted Pros
These guys saved our life by showing up in time and replaced a leaky pipe easily! After that, we scheduled an appointment for the next day to check everything out, so the leaking problem won't bother us again because of the extremely cold temperatures. We had great communication and we received all the answers that we needed for future prevention of the problem. Well done job! I would say, above and beyond.
Ryan from Toronto
Trusted Pros
My wife and I purchased an older home in East York with the understanding that we were going to need to do a fair bit of work to modernize the infrastructure. Plumbing being a major focus. I contracted MT to: replace cast iron plumbing stacks (there were two in my home), plumb our new kitchen main floor, and also a basement kitchen that we have, as well as some plumbing for two new bathrooms. We also decided to replace the clay sewers in the home which were about 75 years old and also install a backflow valve. Eddy, Pavel and their team of plumbers did a great job.
Max from Richmond Hill
Trusted Pros
Had a great experience with MT Drains & Plumbing, I recommend everybody to contact Pavel for any plumbing project question. We had a water heater and softener installed at our home and price and service were top notch!
Janna from TorontoHill
Trusted Pros
Thank you MT drains for being reliable, always on time and trying to accommodate my variable schedule. I am very satisfied with the price and service I was provided.
We Offer Storm Drain Cleaning Services
Also known as catch basins, storm drains are found in backyards and help to filter debris from going into the storm sewer and clogging it.
Litter settles into the storm drain, leaving the water to drain out at a higher level. This action ensures that these drains don't clog, which can cause water pooling around your property.
MT Drains &Plumbing offers a comprehensive storm drain cleaning service that keeps water from pooling around your property, or worse, flooding your basement.
Call us for the following:
Storm drain cleaning
Storm drain inspection
Storm drain pumping
Mechanical storm drain cleaners
Vacuum truck services
These services will help keep this sensitive component of your home working efficiently, thus protecting your home from eventual water damage.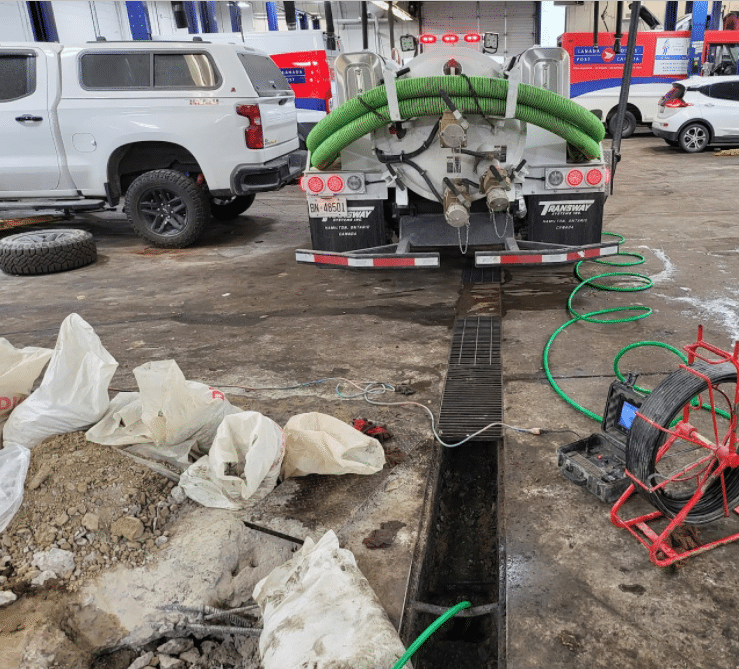 Offering 24/7 Emergency Snaking Services
Our Sewage Cleaners Have Decades Of Experience
MT Drains & Plumbing has operated in the GTA for over 20 years.
We have grown to become one of the top-rated sewer cleaning companies in the area. We only employ experienced plumbers that understand how to deal with the often complex residential and commercial sewer systems.
All our plumbers undergo extensive training to ensure that they offer an expert sewer cleaning service.
We are the sewage cleaning company to call incase of sewer backups, or if sewer camera and video inspection, and trenchless sewer replacement is required. Reach out to our expert plumbers today for an in-depth consultation.
Our Drain Snaking Service Can Tackle Any Drain
Drains can sometimes experience significant blockages that DIY solutions cannot fix. Our professional drain cleaning service boasts a quick and convenient clearing of even the most massive blockages.
MT Drains & Plumbing drain specialists have extensive knowledge and experience to advise you on the right course of action, should you continuously experience problems with clogged drains and sewer pipes.
Whether you have a residential or commercial property, we have the best drain-snaking equipment and chemicals to detect and resolve the problem.
Experiencing a Tough Drain Clog?
How To Tell If Your Main Sewer Line Is Clogged
Without a working sewer, you can be sure of a property becoming uninhabitable. Certain signs warn of impending sewer problems and prompt you to call a professional to prevent unnecessary expense and frustration.
Some main signs of a clogged main sewer line include:
Slow running drains or flushing toilets
Multiple clogged drains in your kitchen, sink, bathtub, or shower
Bubbling or gurgling toilet or bathwater
If your toilet, shower, or bath overflows as your washing machine drain
You can take action at home, like using an approved supermarket sewer cleaneror using drain snakes to tackle the problem. However, if you notice that the problem is more extensive, it's best to call a professional to restore your plumbing system.
We will prescribe either:
Chemical drain cleaning–chemicals like dichlobenil or copper sulfate that kill tree roots and other blockages (except on septic systems and restricted municipality sewers)
Mechanical drain cleaning–power-assisted drain augers or drain snakes or hydro-jet cleaning that disintegrate clogs
Video and camera inspection– in-depth visual solutions that locate blockages and cracks in sewer pipes
Also Offering Commercial Drain Snaking Services
Offering Express Drain Cleaning & Snaking To Commercial Drains
Do you have a clogged drain that continually disrupts your business?
We offer expert drain cleaningservices to help remedy these plumbing problems, however major.  If you have experienced any of the following issues repeatedly, reach out to us for the best commercial drain service:
Clogged toilets, drains and pipes
Foul-smelling drains
Leaking kitchen and bathroom sinks
Sewer backups
Whatever the issue, MT Drains & Plumbing has the expertise and staff to tackle the problem, including offering emergency commercial plumbing services to your business 24/7.
MT Drains & Plumbing is your go-to commercial and residential drain cleaning expert in the Greater Toronto Area. We have been serving private residences and businesses in the area for decades and continue to offer professional services with transparent pricing and free on-site estimates.
If you need a drain cleaning specialist in the Greater Toronto Area for your home or business, contact MT Drains & Plumbing at 905-761-5551 to schedule immediate service.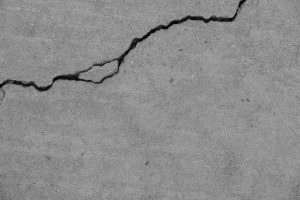 The walls of your basement hold up not just the basement, but also the weight of the building above it. This means your basement walls
Read More »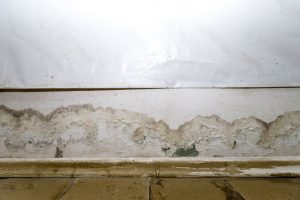 At a glance, basement waterproofing may seem simple, but it isn't always so. Some parts of the basement require special attention when waterproofing or you'll
Read More »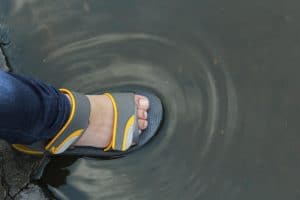 Most large Canadian cities are near water. That includes, but is not limited to, Ottawa, Montreal, Winnipeg, Vancouver, and of course, Toronto. While living near
Read More »