Most large Canadian cities are near water. That includes, but is not limited to, Ottawa, Montreal, Winnipeg, Vancouver, and of course, Toronto. While
living near a body of water
can be great for your well-being, it also comes with potential risks.
One of the most devastating natural events is a flood. Canadians had nearly
$2 billion
in flood damages in 2018, thanks to increasingly turbulent weather. If you want to protect your home, family, and possessions, here is what you need to know about flood-proofing.
There is a difference between a basement that is flood-resistant and a basement that is flood-proof. Resistant means that the basement or dwelling can withstand minor leaks, moisture, or water exposure. When something is flood-proof, though, it has the highest level of protection possible.
There are many different ways to flood-proof a home. That can include elevating the house, creating watertight sealants, leveraging hydrostatic openings, and protecting equipment to fight moisture. Here are some of the most common ways to flood-proof your basement.
External flood-proofing prevents water from getting into your home in the first place. Too often, hydrostatic pressure creates a swell in the ground, and this forces water through the
cracks in a basement
.
External flood-proofing circumvents these problems while preserving the foundation.
One of the most effective solutions is to excavate the ground around the foundation and
replace the weeping tiles
if needed. Then, a series of waterproof sealants go over the wall to prevent seepage. You may also add new drains and layers to reduce the overall hydrostatic pressure and preserve the foundation.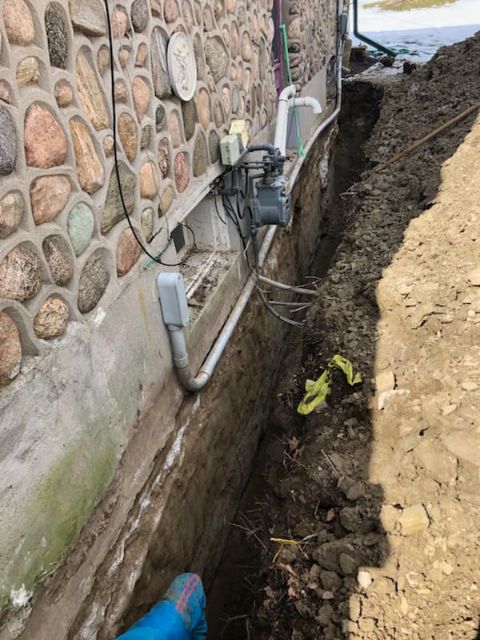 Internal flood-proofing works in conjunction with exterior treatments. It is especially useful if hydrostatic pressure is the primary cause of flooding, or you have an incomplete basement. The process involves first removing moisture before locating the problem areas and implementing solutions.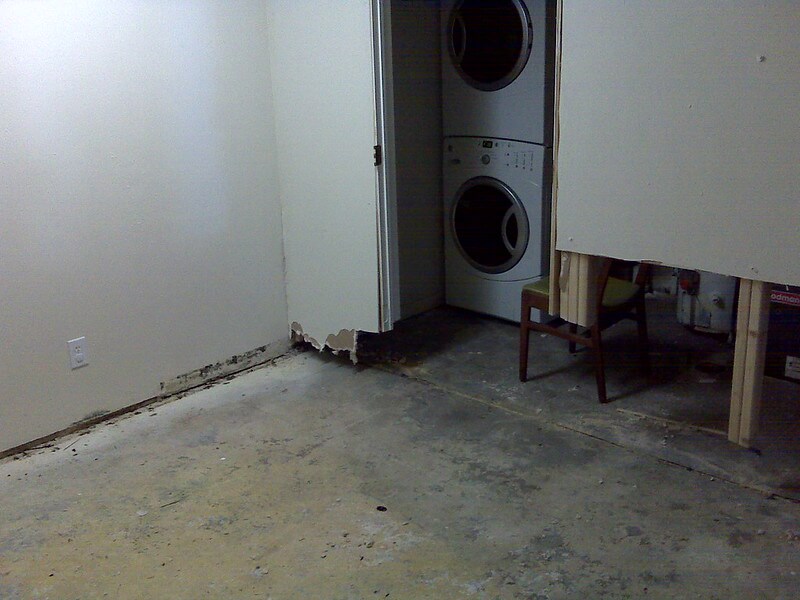 There are various types of water barriers we use. We redirect water to the sump pump, which can redistribute the excessive liquid. Furthermore, our specialists seal the foundation with a watertight membrane that channels moisture toward the new drainage system.
The Benefits of a Sump Pump
A sump pump is so critical to flood-proofing that it deserves its own section. This device is a pump that goes into a pit in your basement through another underground space. It prevents flooding by redirecting excess water a safe distance from your home.
Considering that three out of five homeowners have a problem with excess moisture, a
sump pump
is a perfect solution. It nixes potential problematic water accumulation while keeping your basement dry. Some of the other things that a sump pump does:
Improves overall indoor air quality
Lowers the humidity in the basement
Minimizes the risk of electrical damage
Minimizes fire hazards
Minimizes wood rot
Mitigates mold and mildew
Prevents flooding
Protects against sewage backup
Minimizes insects attracted to moisture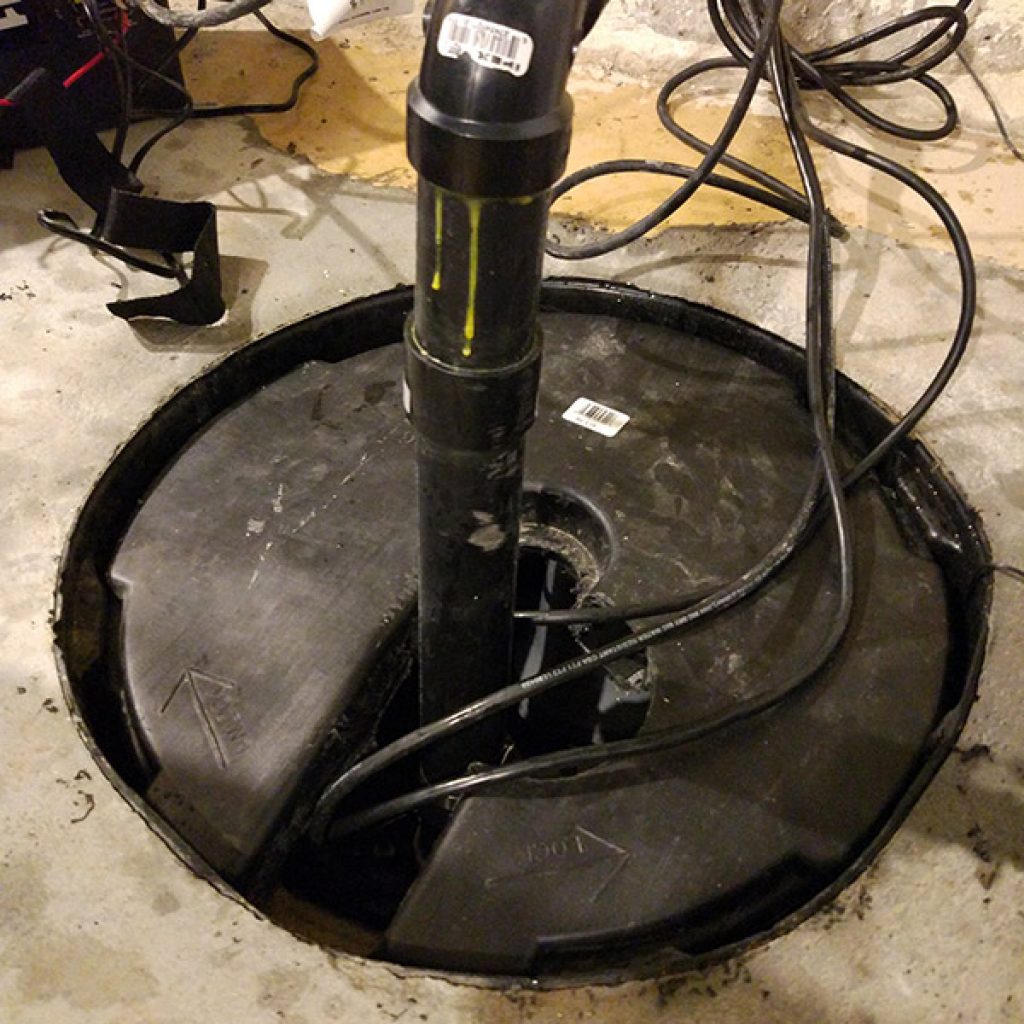 Installing a sump pump is best left to a professional. The process involves creating a sump pit for water to flow into the lowest part of the basement (before exporting it). The device will have at least one check valve in the pipes to prevent backwash.
The sump pump works—thanks to the pressure sensor—automatically. When water exerts more pressure on the sensor than air, it activates the pump, causing the arm to push the liquid. This water moves because of centrifugal force and an impeller, which forces water to a pipe's side via a low-pressure environment. If any of this sounds confusing, that's why there are professionals to handle it for you.
Sump Pump Subsidy Programs
Homeowners can earn subsidies up to
$3,400 per property
when installing flood protection devices. That includes the addition of a sump pump, as well as backwater valves and sewer capping. As a rule of thumb, the subsidy is typically 80 percent of the invoice.
Installing a sump pump is not the only way to make money. Homeowners can also earn a subsidy if they put in an alarm or backup power system in case of an emergency.
People can receive money if they live in an existing home, as opposed to one in development, and submit their application within one year of construction. To learn more about subsidies in your area, check out your local providers.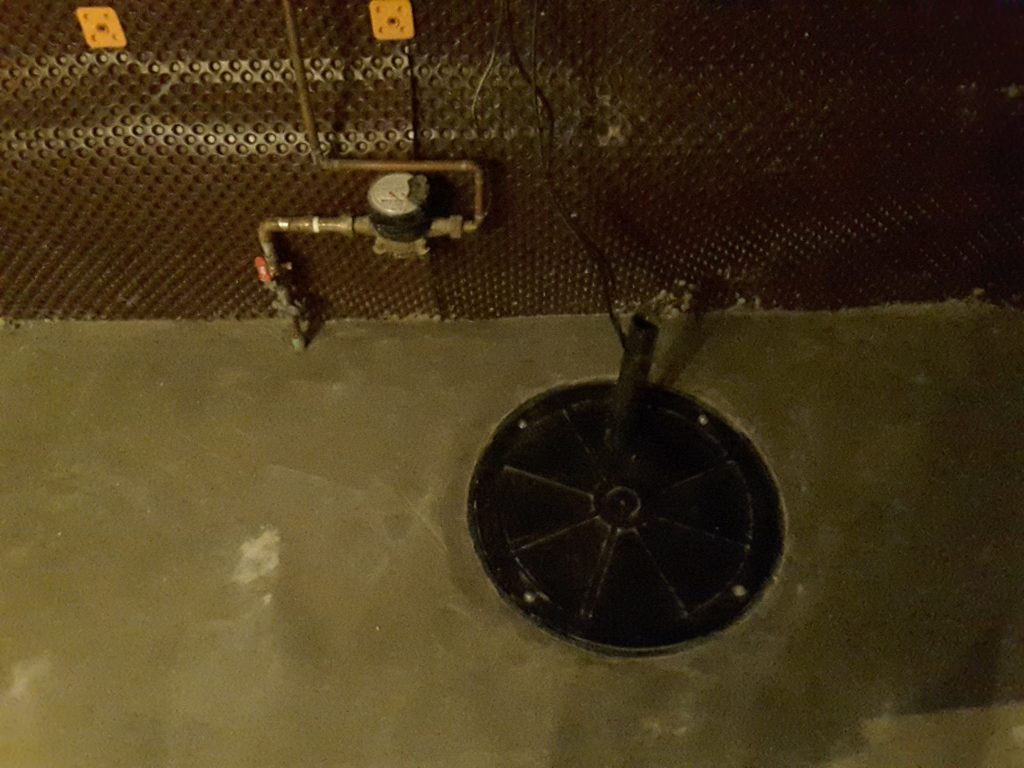 Contact Flood Proofing Professionals
Learning and implementing how to flood-proof your basement can be an intense process. MT Drains and Plumbing Ltd makes it easy. For nearly three decades, we have helped homeowners in and around Simcoe County get the protection they need. Give us a call or
shoot us an email
to learn more about what flood-proofing can do for your home and your wallet.