Waterproofing Comapny Reviews in Barrie, ON

Mack Houston
foundation waterproofing project
Our century home in King City had a crack in the crawl space foundation. I was referred to Pavel by a neighbour of mine. the basement was fixed and no more leaky wet carpets. Thank You MTDrains.
People in King, Ontario sometimes endure exceedingly cold, wet weather. Homeowners in this region frequently struggle to maintain dry, comfortable basements. If you require experienced sump pump installation, basement crack repair, or window well installation services, remember one name: MT Drains & Plumbing. We offer full-service basement waterproofing in King City, ON.
Why does basement waterproofing company in King City hold value from a financial standpoint? Dampness entering the lower levels of a home contributes to significant problems. Over the course of time, water leaks cause damage to foundations, slabs, crawl spaces, in-ground windows, and basements. Moist conditions also degrade indoor air quality, decreasing the satisfaction residents obtain from their homes. 
Waterproofing Helps Protect Ontario Property Values
Chronic dampness in these underground locations may cause great hardship, in fact. Leaks in basements allow water to coat interior surfaces. These droplets will freeze during cold weather. As ice solidifies, it expands. Thus, freezing tends to enlarge small water-filled cracks in concrete, transforming them into much wider, deeper fissures. This process, in turn, may ultimately result in significant long term damage to a home's structural integrity. 
Additionally, chronically moist conditions in a basement allow mould and mildew to begin growing inside a residence. Dank interiors create a multitude of potential health problems for residents. From musty odours and fabric mildew concerns to unsightly mould growth on drywall, these changes produce physical discomfort. Real estate experts recommend taking prompt action to avoid the development of wet basements and crawl spaces in King! 
Obtain Skilled Basement Waterproofing in King City, ON
Fortunately, MT Drains & Plumbing offers knowledgeable services. We fully appreciate the threat uncontrolled moisture poses to dwellings in this Province. Let us help prevent a wet basement repair in King City, ON. Our King City waterproofing company supplies vital assistance. Ask us to take steps to help ensure your home's basement remains comfortable and dry throughout the year. 
An investment in basement waterproofing in King City offers solid value. Consider requesting our services if you notice persistently damp interior floors, walls, or ceilings. We offer a variety of specialized plumbing skills to help you wet basement repair in King City into a pleasant, dry living space again. 
This beautiful region of Canada benefits enormously from plentiful sources of water. Residents enjoy access to pristine streams, lakes, and lovely green marshes and forests. However, real estate owners must remain vigilant to prevent moisture from damaging residential properties: rely on our firm's expertise to help you accomplish this important goal!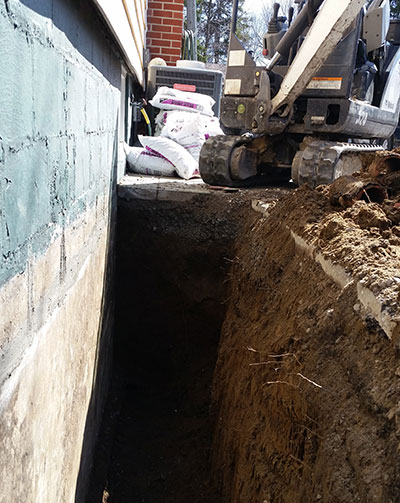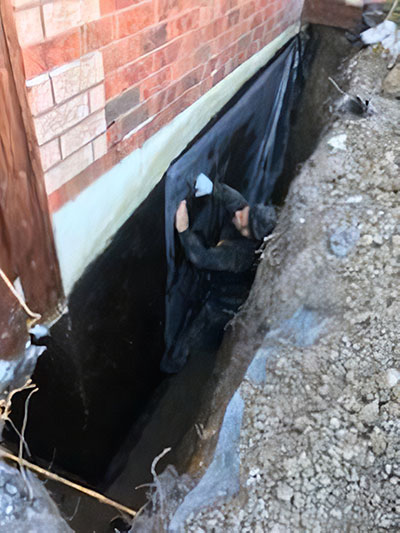 Available 24/7 For Your Convenience
We look forward to assisting customers in obtaining more effective basement waterproofing in King City, ON. We help keep crawl spaces, foundations, slabs, window wells, and basements dry and mould-free. If you suspect your household may require skilled waterproofing services, don't hesitate to contact us!