Basement Waterproofing Reviews in Markham, ON

Shayan Mill
Crack repair
Pavel and his team got the job done quickly and at an affordable price considering what an exceptional job they did. Would strongly recommend!
Unparalleled Basement Waterproofing in Markham, Ontario
Agonizing over issues with your basement can be a major waste of time. If you constantly think about the possibility of basement flooding, pest infestations, and even mould growth, then you need to do something about your concerns as soon as possible. What can you do? You can invest in our professional basement waterproofing in Markham, Ontario. MT Drains & Plumbing is a highly regarded company that can make your wet basement repair in Markham a thing of the distant past, and that's that. 
Internal Basement Waterproofing Markham ON
If you're interested in a less invasive strategy for basement waterproofing in Markham, our internal service may be up your alley. Our internal waterproofing service won't impact the outside of your home in any sense. It's competitively priced. You can opt for our internal assistance without thinking about the month or season. If you want to safeguard your basement from the hazards of weather and beyond, our internal techniques may be best. 
External Basement Waterproofing
There's no arguing how strong our internal basement waterproofing service is. There's also no arguing how strong our external help is. If you have a wet basement repair in Markham, you may want to go for our external work. Our external service can help you abandon your wet basement repair in Markham in no time. It can help you do away with any anxieties that pertain to floods taking over your basement. If you want to be able to sleep at night without thoughts of water damage, staining and terrible mould taking over, our external assistance can come to your rescue. It can even be useful to individuals who want to steer clear of pest infestations of all kinds. If you want to stop creepy-crawlies, rodents and more from shacking up in your basement, then waterproofing it the external way may be the wisest and most sensible route for you to take. If you pick our external waterproofing, you can dismiss all concerns about a wet basement in Markham.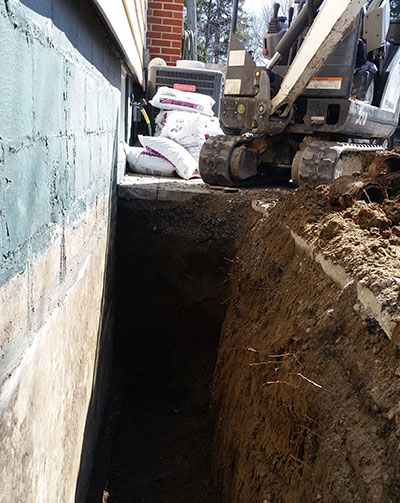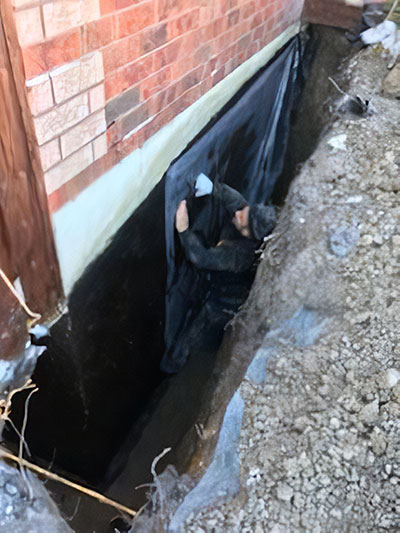 Why do I have a wet basement?
There are so many things that can bring on stubborn basement wetness. These components include everything from questionable drainage practices to awful rainfall. A leak from a household appliance on your property could bring upon persistent basement wetness as well. If you're fed up with a basement that has a muddy and dank feel all of the time, then you don't have to give up hope. You simply have to request our professional basement waterproofing company in Markham, ON. Waterproofing your basement can help you relax. It can even help you make the most out of the space in your basement.
Contact the Exceptional MT Drains & Plumbing Team
If you want to do away with Markham basement wetness, the answer is a piece of cake. Call the professionals at MT Drains & Plumbing for basement leak repair in Markham ON at any time to secure more details about our external and internal waterproofing specialties. Reserve a Markham basement waterproofing appointment with our staff right now.