Newmarket Basement Waterproofing Reviews

Lucille Kavanagh
Weeping Tile Installation
MTdrains was recommended to us by a neighbor. After the exceptional job they have performed, its easy to see why. The job was done quickly with minimal disruption and at an affordable price. Would strongly recommend!
Local Property Owners Require Waterproof Basements
Basement waterproofing in Newmarket & Aurora preoccupies many local real estate owners in this part of the Greater Toronto Area. Situated immediately north of Aurora (and fairly close to Lake Simcoe), Newmarket today has witnessed a significant expansion in population. This region of Ontario provides ready access to lakes and streams; Aurora often receives considerable precipitation during the Winter and Spring. Despite this many buildings in Newmarket and Aurora don't have waterproofed basements. Without these waterproofing precautions, structures frequently encounter problems caused by dampness in the lowest levels of homes and businesses. 
A persistently wet basement in Newmarket & Aurora may produce both discomfort and property damage. Why? Water seeps into basements from a variety of different possible locations. In some cases, it enters the premises through small cracks in masonry or concrete. To obtain effective basement waterproofing in Newmarket & Aurora, homeowners should take timely measures to repair certain fissures. Water expands as it solidifies. During cold Ontario winters, freezing temperatures in basements may allow water to transform into ice inside damp basement walls. This situation will inevitably enlarge penetrating cracks over the course of time, increasing future water intrusion. Ask MT Drains & Plumbing to help prevent moist, dank basements by providing essential basement waterproofing in Newmarket & Aurora!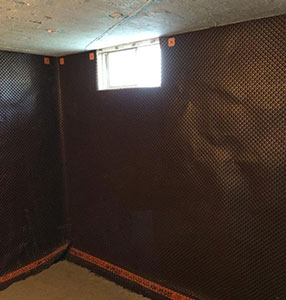 How Water Leaks Damage Newmarket Basements And Foundations
Our Basement Waterproofing service helps protect residential buildings and their occupants. A chronically wet basement in Newmarket & Aurora potentially causes several different types of problems. First, the enlargement of penetrating basement cracks increases moisture in the lower levels of the building, establishing a destructive pattern of water seepage and crack expansion. Second, as cracks enlarge, they may begin threatening the integrity of the basement (and possibly cause long term structural damage necessitating expensive repairs). Third, if water pools inside the residence, chronically moist conditions promote mold and mildew growth. This problem, in turn, degrades indoor air quality. For all these reasons, residents who suspect their homes have developed basement water leaks should contact MT Drains & Plumbing. Ask us to help supply effective basement waterproofing in Newmarket & Aurora.
Obtain Complete Waterproofing Assistance
Our Basement Waterproofing company Newmarket offers a full range of essential waterproofing services. We possess extensive experience in this field. We'll help repair cracks in basements and protect in-ground windows from water seepage. In some cases, poor yard drainage contributes to leaky basements. We frequently assist our customers by installing French Drains to help channel groundwater away from the premises. Our Aurora Basement Waterproofing team offer a capable, knowledgeable, cost-effective service!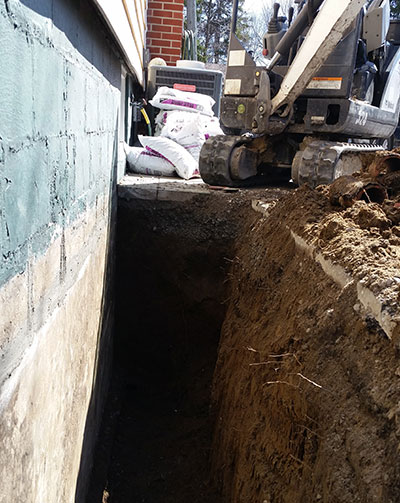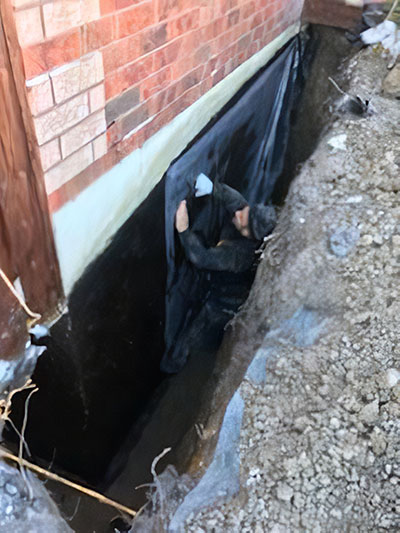 To receive further information about the benefits of basement waterproofing in Newmarket & Aurora, simply contact us for assistance. We serve customers across the Greater Toronto Area. Call us today, or contact us online!