Plumbing Newmarket & Aurora
People in the closely linked communities of Aurora and Newmarket benefit from our full lines of
residential plumbing
and
commercial plumbing
services. We serve the Greater Toronto Area. Rely on MT Drains & Plumbing as your trusted local plumbers in Aurora and Newmarket whenever you need assistance with any
plumbing
or
waterproofing
problem.
Just a few of the services we offer include water leak detection and repair,
faucet
and drain installations,
snaking services
, and assistance with
hydronic in-floor radiant heating system
installation and repair issues. Our comprehensive plumbing services aid property owners in addressing plumbing system issues involving sinks, showers, bathtubs, toilets, and garbage disposal units. Call upon us to install a new
grease trap
for the kitchen sink, to
thaw frozen water pipes
correctly, or to resolve low water pressure concerns. We offer a convenient 24/7 service as plumbers in Aurora and Newmarket!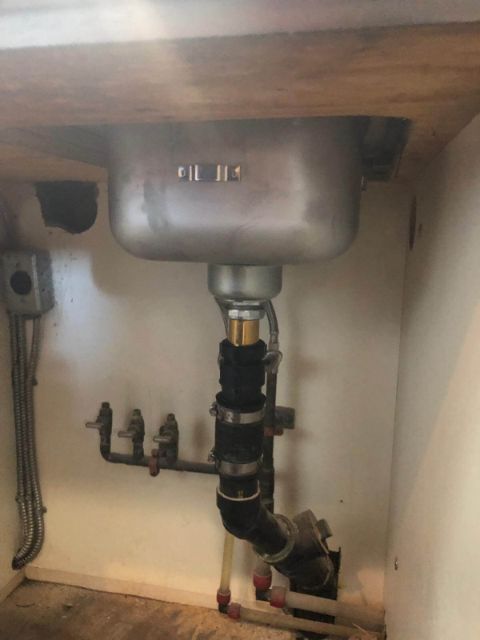 Obtain Dependable 24/7 Emergency Plumbing Services
Customers in the Aurora and Newmarket areas also seek our help to solve plumbing emergencies. We answer these service requests at every hour of the day and night. If an emergency arises involving a residential or a commercial building plumbing system, count on us to respond quickly and capable. Our plumbers in Aurora and Newmarket possess personal familiarity with roadways in this part of the Greater Toronto Metropolitan Area. To help control costs, we'll do our best to try and reach your address rapidly using the best, most direct routes.
Today, residents of Aurora and Newmarket sometimes require skilled assistance to resolve unexpected emergencies impacting plumbing systems. Our firm has invested in the specialized tools and equipment required to offer complete, effective drain and plumbing services. Whether cold winter temperatures have caused water pipes to freeze, or a faucet has suddenly stopped functioning, customers rely on our skills to solve unwelcome plumbing emergencies safely and quickly.
Offering 24/7 Emergency Plumbing Services
A Full-Service Plumbing Contractor in Aurora And Newmarket
As full-service plumbers in Aurora and Newmarket, we also frequently undertake plumbing projects involving new construction or remodeling and renovation. Do you need assistance with rough-in plumbing system installations or fixture removal/fixture replacement? Our extensive construction background equips us to accept these types of assignments. Ask us to supply comprehensive plumbing services for new custom homes and commercial outlets, too. We'll work closely with your project manager to supply timely assistance.
The rapid development of the Aurora and Newmarket Area has created a high demand for the skills of experienced plumbing contractors. Don't hesitate to contact us if you require our help. We work closely with developers, builders, property management companies, and individual property owners to complete plumbing projects on schedule.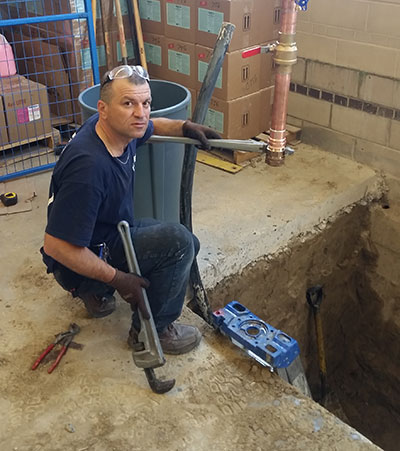 Reviews From Our Happy GTA Customers
Elayne from Thonnhill
Trusted Pros
I contacted MT Drains & Plumbing, they called me back immediately and gave me an estimated arrival time.They were extremely prompt. That really counts when you have a leak! Pavel and Eddie are very polite and tidy. They identified and fixed the source of the leak professionally.
Maria From Concord
Trusted Pros
These guys saved our life by showing up in time and replaced a leaky pipe easily! After that, we scheduled an appointment for the next day to check everything out, so the leaking problem won't bother us again because of the extremely cold temperatures. We had great communication and we received all the answers that we needed for future prevention of the problem. Well done job! I would say, above and beyond.
Ryan from Toronto
Trusted Pros
My wife and I purchased an older home in East York with the understanding that we were going to need to do a fair bit of work to modernize the infrastructure. Plumbing being a major focus. I contracted MT to: replace cast iron plumbing stacks (there were two in my home), plumb our new kitchen main floor, and also a basement kitchen that we have, as well as some plumbing for two new bathrooms. We also decided to replace the clay sewers in the home which were about 75 years old and also install a backflow valve. Eddy, Pavel and their team of plumbers did a great job.
Max from Richmond Hill
Trusted Pros
Had a great experience with MT Drains & Plumbing, I recommend everybody to contact Pavel for any plumbing project question. We had a water heater and softener installed at our home and price and service were top notch!
Janna from TorontoHill
Trusted Pros
Thank you MT drains for being reliable, always on time and trying to accommodate my variable schedule. I am very satisfied with the price and service I was provided.
Our Plumbers Can Handle Any Plumbing Issue in Aurora & Newmarket
To obtain the services of knowledgeable, reliable plumbers in Aurora and Newmarket, simply contact MT Drains & Plumbing. Ask for a free quote by calling us at
(647) 372-2564
now. We look forward to helping you!
"They Got My Plumbing Running In No Time"
I couldn't get any water out of my kitchen faucet. Pavel and his team arrived within a couple of hours and got it running in no time and for a reasonable price. Would strongly recommend!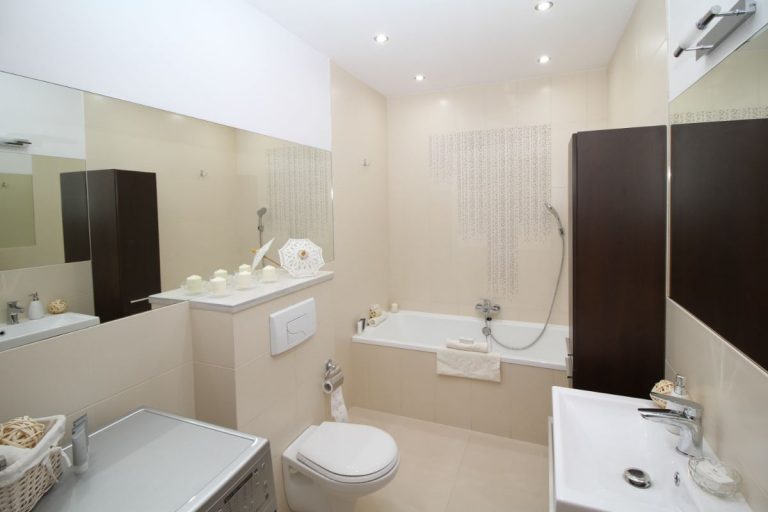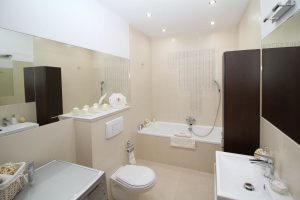 When a toilet drains slow, then gurgles, it is unnerving, to say the least. On the one hand, it may be a one-off event. On
Read More »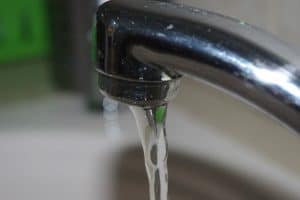 After a long day at work, a shower is an optimal way to refresh yourself. You step in the shower and turn the handle. But
Read More »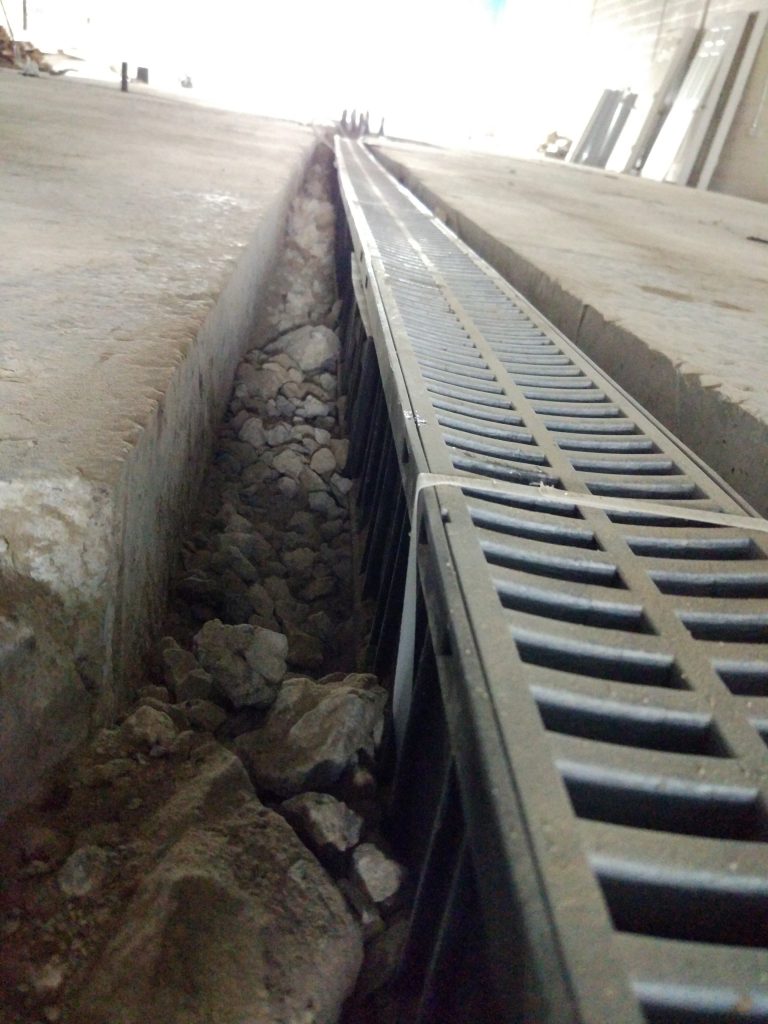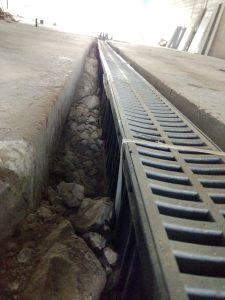 Most home owners tend to take their floor drains for granted. And that's understandable. It takes a professional plumber to understand that floor drains
Read More »