AT MT Drains & Plumbing we have built our reputation on our commitment to customer service. Our team of reliable professionals has years of experience in the industry and a total commitment to providing high-quality service. We have been serving our community since 1991 and consider every job to be our most important one. We offer a wide range of services within the area of plumbing and drains. Our plumbing services are in the areas of both residential plumbing and commercial plumbing.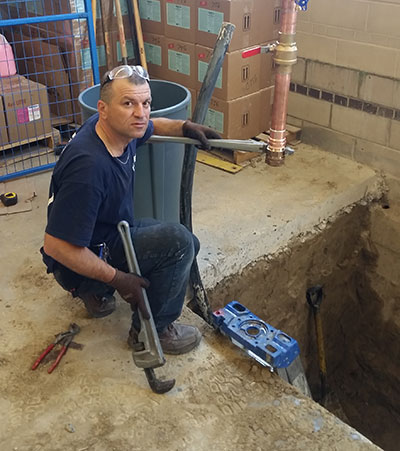 Your Go-To Plumbers In Oshawa
At MT Drains & Plumbing we also offer services in the areas of new construction, custom homes, bathroom renovation, pumps and camera locating and inspection services.
We stand by all of the work that we do and our excellence in service is what has led us to become the go-to plumbers in Oshawa. We provide an impressive range of services within each of our service categories.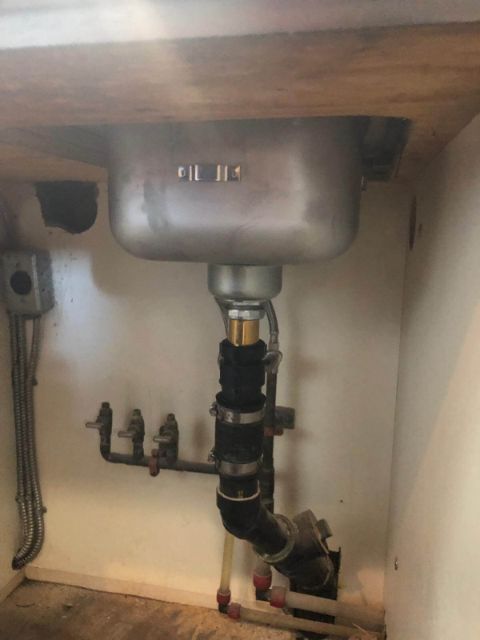 Our professionals are experts at handling any need in the area of plumbing a drains and our expert waterproofing services are ideal for helping to protect your property from the damage that can come from water damage.
Our reputation as the go-to plumbers in King City also extends into the area of water treatment, including water softener services, and water heater service. Our basement lowering service is one that homeowners love because it makes it possible for our customers to truly get the most out of their basement space.
Plumbing Reviews in Oshawa, ON

Ravi Valdez
Water Leak
Unexplained puddles were forming on the basement floor. We called them over and after a quick inspection they found and fixed the leak. It was done quickly at an affordable price. Would recommend.
Plumbing Contractor In Oshawa
Many times when a plumbing issue arises, it is on an emergency basis. Since issues with plumbing often arise unexpectedly and catch homeowners off guard, we are there 24/7 for our customers, ready to handle any emergency issues that might arise. It doesn't matter what the emergency issue is, our team of professionals has seen it all and can handle anything. Whether it is a leaky faucet, a clogged or damaged drain or any other number of plumbing issues, we are the plumbers in Oshawa that you can call on the get your plumbing back on track.
At MT Drains & Plumbing, our people really do make all the difference in terms of being able to deliver the best possible service to our customers. We have become the plumbers in Oshawa that people call on for all their needs, both commercial and residential. Our plumbers have years of experience working in the commercial and residential renovations industry and they have a commitment to making sure that each and every customer is satisfied with the job that is done. We get no greater satisfaction that adding another satisfied customer to the long list we have built up since we first got into the business back in 1991. Contact us today if you are looking for the best available services in Oshawa.
Don't wait another day! Contact us today at MT Drains & Plumbing at
(905) 761-5551
to get your free quote. You can also reach us on the web
here
.