Call MT Drains & Plumbing in Richmond Hill, Ontario
Today, homeowners and businesses in historic Richmond Hill appreciate the expert plumbing services furnished by MT Drains & Plumbing. We supply both residential plumbing and commercial plumbing assistance. Our team helps customers across the entire Greater Toronto Area; we know Richmond Hill neighbourhoods very well indeed!
Contact us to obtain experienced drain, plumbing, and waterproofing services. Our full-service plumbers in Richmond Hill help resolve problems with frozen water pipes and clogged sinks and toilets. 
Have your premises sustained low water pressure recently? Ask us to identify and repair any water leaks. Whether you need assistance updating a faucet, installing a grease trap for a garbage disposal unit, or roughing in a new water line or associated fixtures, we offer skilled, expert service! Whenever you need an experienced full-service plumber in Richmond Hill, call MT Drains & Plumbing.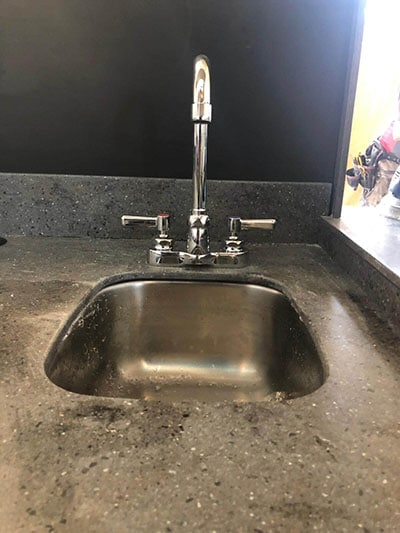 Our Plumbers Offer Licensed Emergency Plumbing Services
Our customers value our rapid around-the-clock response times and are dependable, accurate, plumbing skills. Occasionally, people need to locate capable plumbers in Richmond Hill on short notice to solve emergencies. We offer a valuable resource in this situation.
If you suspect a plumbing system emergency has occurred at your home or business and you need to find a licensed, well-equipped plumber immediately, call us. We address plumbing concerns large (and small). We'll help solve problems with leaky radiant heat hydronic floors, clogged drains, broken faucets, and other unexpected emergencies. Our staff remains available to assist callers on a 24/7 basis.
Request a plumbing service estimate
Plumbing Reviews in Richmond Hill, ON

Willem Vance
Pipe Thawing
Called Pavel about a strange odor coming out of the kitchen faucet. his team arrived within a couple of hours and the frozen pipe quickly. Definitly my go to plumbers.
Request Richmond Hill Plumbing Contractor Services
The popularity of Richmond Hill has resulted in extensive new development in this community during recent years. When you need to find plumbers in Richmond Hill who also work as qualified contractors, contact MT Drains & Plumbing. We frequently assist customers undertaking new construction or renovations (including remodeling).
Ask us to help you by installing (or relocating) sinks, bathtubs, showers, toilets, or garbage disposal units. Whether you operate a property management firm and you need to renovate an apartment complex, or you've arranged to construct a stylish brand new custom home, we offer important plumbing contractor services. Our extensive experience in this field makes us an excellent choice. Our firm's plumbers in Richmond Hill remain available to supply plumbing contractor assistance upon request.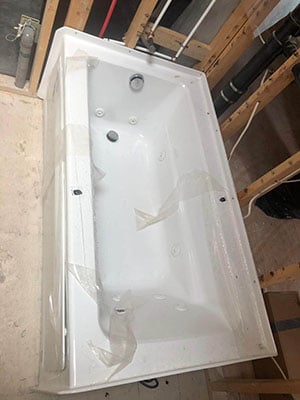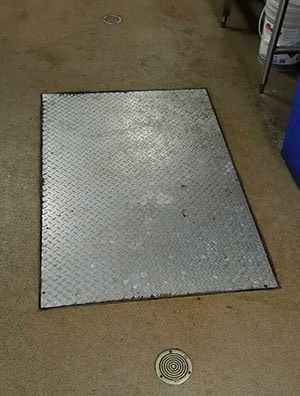 We look forward to serving you as your preferred plumbers in Richmond Hill on a 24/7 basis. Don't allow problems involving drains or water pipes to cause discomfort and inconvenience for your household or business customers. We remain available to provide fast, responsive services around the clock. Obtain a free quote upon request. Call us now at 647-998-6949 if you require the assistance of qualified plumbers in the Richmond Hill area!