Backwater Valve Installation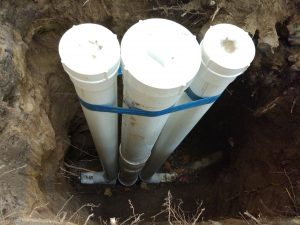 Are you worried about heavy rain flooding your property? Installing a backwater valve may be your best bet. An expertly installed backwater valve can help you prevent expensive and messy issues with basement flooding, raw sewage and sewer backups.
The City of Toronto Will Subsidize Your Backwater Valve. We're a certified contractor, which means we can help you protect your home with a backwater valve, while showing you how to get the work subsidized by the City of Toronto, as part of a new program.
To protect Toronto's homeowners from the damage that can come from extreme weather, the City is offering owners of single-family, duplex and triplex residential homes a financial subsidy of up to $3,400 per property to install flood protection devices including:
A backwater valve
A sump pump
Pipe severance and capping of the home's storm sewer or external weeping tile connection.
Backwater Valve Installation Subsidy Program in Toronto
Backwater value – An underground device that prevent sewage water from flowing back into your residence. MT Drains & Plumbing are licensed and insured by the city of Toronto to install and service backwater valves in you residence.
City of Toronto offers a subsidy of maximum $1,250 for an installation of a backwater valve for your single family home. MT Drains & Plumbing will provide you with the neccesary documentation to apply for the subsidy.