When your plumber tells you that you need to replace your underground pipes, you may feel like you're about to get hit with a major expense, along with the mess and inconvenience of digging up your yard or driveway.
These days, though, you have alternatives that allow
Vaughan plumbers
to replace those old pipes from the inside out instead of digging up your yard. This method—called "pipe bursting"—changes how home and business owners upgrade their pipes.
Here, we explore more about this pipe replacement technique, its benefits, and more for homes and businesses in Vaughan, Toronto, Barrie, Richmond Hill, Etobicoke, Markham, and Newmarket.
But first, let's answer a very basic question: "Why do pipes burst?"
As we head into the colder winter months, homeowners can expect to see plumbing issues.
However, most people don't want to think their pipes may burst. It's important to know why pipes burst and how you can prevent it from happening.
The most common cause of burst pipes stems from a loss of structural integrity from the constant freezing and thawing during winter. Ground shifting and tree roots can also cause underground water pipes to burst.
Typically, underground mainline and sewer pipes weaken from aging, eventually yielding to the changes in water pressure, and bursting.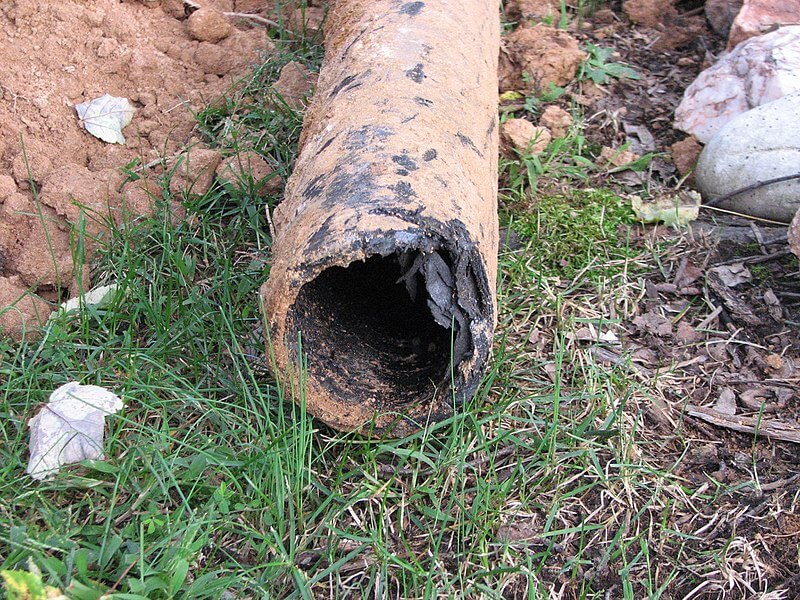 What Is Pipe Bursting Method?
First, plumbing professionals dig two small holes on either side of the pipe they need to replace. They then insert a large metal cone through one hole and pull it through the existing pipe.
As that cone makes its way through the existing pipe, it pulls a new one behind it (also known as a "pulled-in-place" installation).
Once in place, Vaughan plumbers connect this new pipe to your water line or sewer main and fill in the holes initially dug. The new pipe can consist of PVC or HDPE (high-density polyethylene), considered more durable than cast iron and clay pipes.
A new section of PVC or HDPE sewers can last at least 50 years under ideal conditions.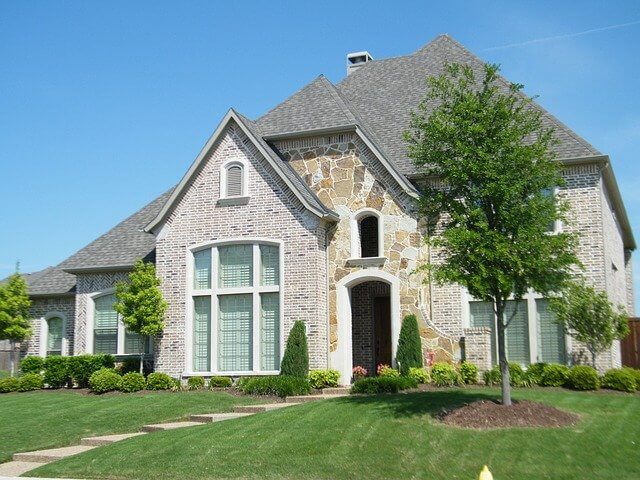 Are There Any Advantages to Trenchless Pipe Bursting?
Minimal Landscaping Destruction
Pipe bursting provides a "neater" way to carry out repairs and maintenance on underground mainline water and sewer pipes. This pipe repair and replacement method does not disturb surface soil, leaving backyards unperturbed.
The process also does not disturb concrete sidewalks, roads, and other above-ground structures. In addition, it offers minimal disturbance to passing traffic and pedestrians.
Pipe bursting does not produce dirt or odour during bursting sewer repairs. Traditional sewer repair methods use pipe bursting equipment that creates large trenches during pipe replacement.
These trenches create large piles of soil that must be moved and stored during a repair process. This creates an unsanitary environment around a construction site.
Compatible With Various Pipe Materials
You can replace all pipe materials with pipe bursting technology; the only exception is high-density polyethylene (HDPE) pipe material. However, the newly installed pipe can be PVC, HDPE, or ductile iron.
The choice of material depends on how you use the pipe and what is already in place around your property
Pipes made from HDPE comprise the only exception to this rule. These pipes do not make good candidates for bursting because they are incredibly flexible. The flexibility of the HDPE pipe makes it a great option for other trenchless technologies, such as horizontal directional drilling.
Easily Increase Pipe Diameter
Pipe bursting offers a trenchless method of repairing and replacing underground water or sewer pipes. It allows you to increase the diameter of the line while also improving flow and saving you money.
Let's review how it works: A professional plumbing team inserts a conical-shaped expander (sometimes called a bursting head) into the existing pipe. This expander then attaches to a rod that runs all the way through the pipe and up to the surface. The crew then drags the expander through the old pipe, breaking it up as it goes.
In its wake, it leaves behind a new, larger diameter pipe that becomes pulled into place behind it.
Traditional plumbing excavation during pipe replacement exposes harmful substances, such as asbestos and mould.
As such, pipe bursting technology serves as a much-preferred pipe replacement method! This technique reduces safety risks by almost completely eliminating the need for digging—and no digging means there's no need to worry about or take precautions against these harmful substances.
Excavation requires a great deal of time and labour, both costly items for the homeowner. Plumbers can perform the pipe bursting method much more quickly, thereby reducing labour costs and allowing you to get back to business sooner than you would with other repair methods.
Contact the Pipe Bursting Experts in Vaughan, ON, for a Free Quote!
Experts say the best way to avoid plumbing problems is to make sure your pipes stay properly maintained. But even if you keep up with their maintenance, you're still not guaranteed not to run into an issue or two. If you do, don't worry. The team MT Drain and Plumbing has you covered!
We have provided Vaughan residents with dependable plumbing solutions, including underground pipe and sewer replacement, for over 20 years. We provide these services to both homes and businesses alike.
We offer a wide range of plumbing services, including:
Commercial and residential installation and repair
Hydro Jetting
Emergency plumbing repairs (call us any time!)
So no matter the problem, we're here for you! If you have any questions about pipe bursting or any of our commercial or residential plumbing services, please reach out to us online or by phone at (905) 761-5551.
No matter your plumbing challenge, we can help! We proudly serve Vaughan, Richmond Hill, Toronto, Barrie, Markham, Etobicoke, Newmarket, and all surrounding areas.