Welcome to MT Drains & Plumbing, your trusted basement waterproofing service provider serving the communities of Newmarket and Aurora. With over 30 years of experience in the plumbing industry, we specialize in providing top-notch basement waterproofing services that include foundation crack repair and sump pump installation. Our team of fully-trained experts is dedicated to protecting your home from water damage caused by a wet or leaky basement. 
Contact us today for a free in-home inspection and estimate, and experience our exceptional service and customer satisfaction.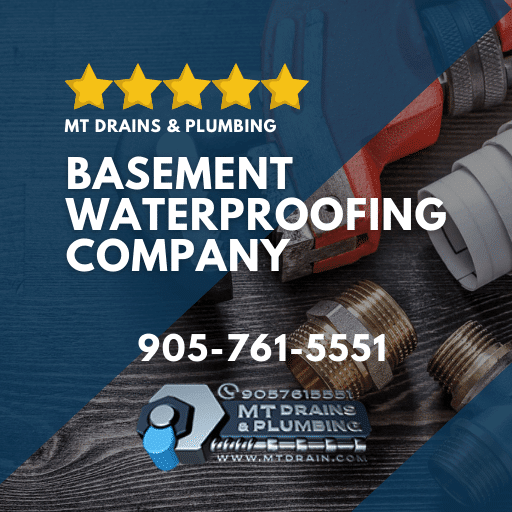 Waterproofing Services We Offer In Newmarket & Aurora
MT Drains & Plumbing offers basement waterproofing services in Newmarket, Aurora, and Oshawa residents that last. We are experts in all interior and external basement waterproofing services including:
Crawl space waterproofing
Foundation and basement crack repair
High water table solutions
Reach out to us today to learn more about what we can do for you.
Need Help With Waterproofing in The Newmarket & Aurora Area?
Insured and Licensed Waterproofers
For over 30 years, MT Drains & Plumbing has been serving Newmarket, Aurora, and neighboring areas with exceptional basement waterproofing services.
Our team of skilled professionals provides honest advice and reliable workmanship to safeguard your home or business from water damage.
Our licensed and insured plumbers are committed to providing peace of mind to our clients.
Furthermore, we offer a 30-year transferrable guarantee on all our waterproofing work, ensuring that you won't have to worry about any additional expenses once we've completed the job.
"I Would Recommend MT Drains For Waterproofing"
We had the pleasure of working with Pavel and his team of waterproofers. Our basement wall crack was causing a leak in the basement. Pavel came the same day to investigate the issue, the guys did an amazing job and it like there were never here. I would recommend Pavel for waterproofing and plumbing to everyone.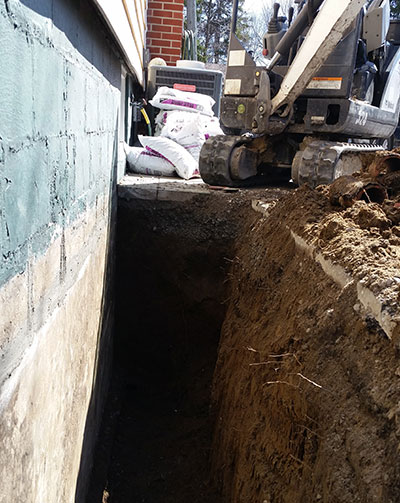 Reviews From Our Happy GTA Customers
Cameron from Newmarket
Trusted Pros
We had a leak in the corner of our basement. Pavel examined the area and provided some tips on how to inspect and find the cause. After finding and locating the root of the problem, he provided me with a reasonable solution and reasonable estimate of cost. The work his crew did was professional and clean. I highly recommend Pavel, for I find him professional, reasonable, responsive and cooperative.
Diane from Newmarket
Trusted Pros
During the heavy rains in May, water seeped into my basement. I consulted many companies specialising in waterproofing basements and installing back valves. As the 2 jobs involved digging a deep hole, it seemed sensible to choose a company that could do both. The crew arrived promptly and quickly set to work. I had removed all the plants from the working area, so they could start digging immediately. Tarps were spread out to hold the earth excavated and after 1 day the back valve had been installed and trenches dug. On the 2nd day, again, after prompt arrival, the crew quickly set to work.They even dug up a plant that I was concerned about and replanted it later. The work was completed on the 2nd day and it was a large area to dig. I would recommend this company based on my observations of the work they did at my home.
Timothy from Aurora
HomeStars
Pavel and his team did an excellent job in helping me with my leaking basement. They were very responsive and provided honest advice. Two days work was completed in one day and they took great care in keeping the area clean, returning it to its original condition. I would highly recommend MT plumbing!
Pavel was very knowledgable and diagnosed the issue very quickly. The work was completed promptly as agreed. The crew came in and completed the work professionally . Pavel made sure to check everything went well through out the work. I would not hesitate to recommend MT Drains and plumbing to any of my friends.
Thiai from Newmarket
HomeStars
I selected this company from several estimates because it seemed to offer a good combination of experienced, professional knowledge and reasonable pricing. It more than lived up to expectations, with work completed exactly as specified, time lines met, custom made window wells designed as requested, and clear communication throughout. I would definitely recommend this company.
Interior vs. Exterior Waterproofing
The waterproofing services you'll need depend on the source of the water causing your problems.
External basement waterproofing services help to contain external water leaks from flooding or hydrostatic pressure changes. To solve these problems, our experts will recommend one or more of the following procedures:
Plastic membranes and sealant installation – an invisible sealant or plastic membrane applied to your foundation walls to keep out water
Foundation waterproofing – reinforcement of the ground around your home to direct water away from the basement walls
Downspout installation – downspouts connected to your sewer system to avoid water pooling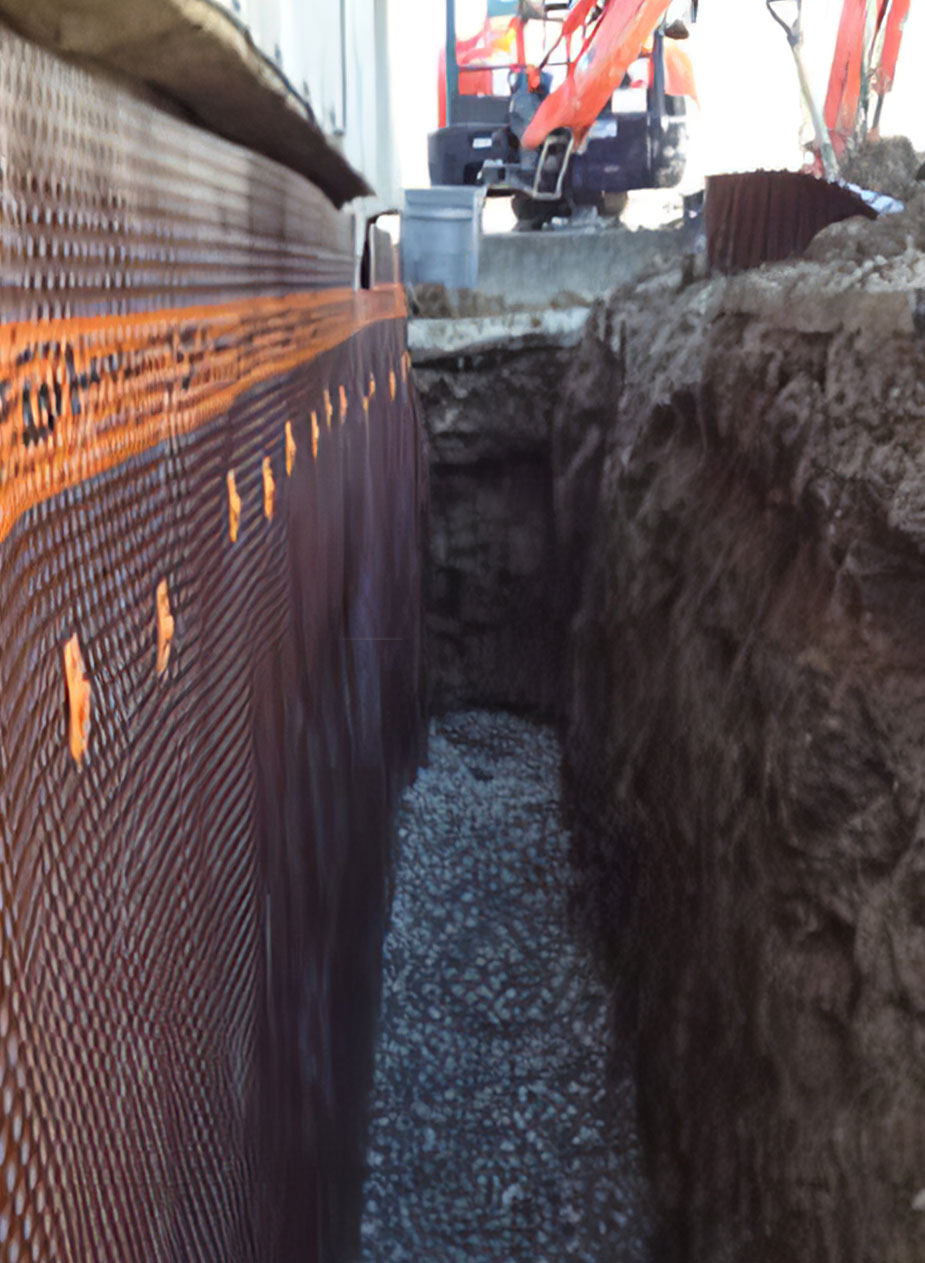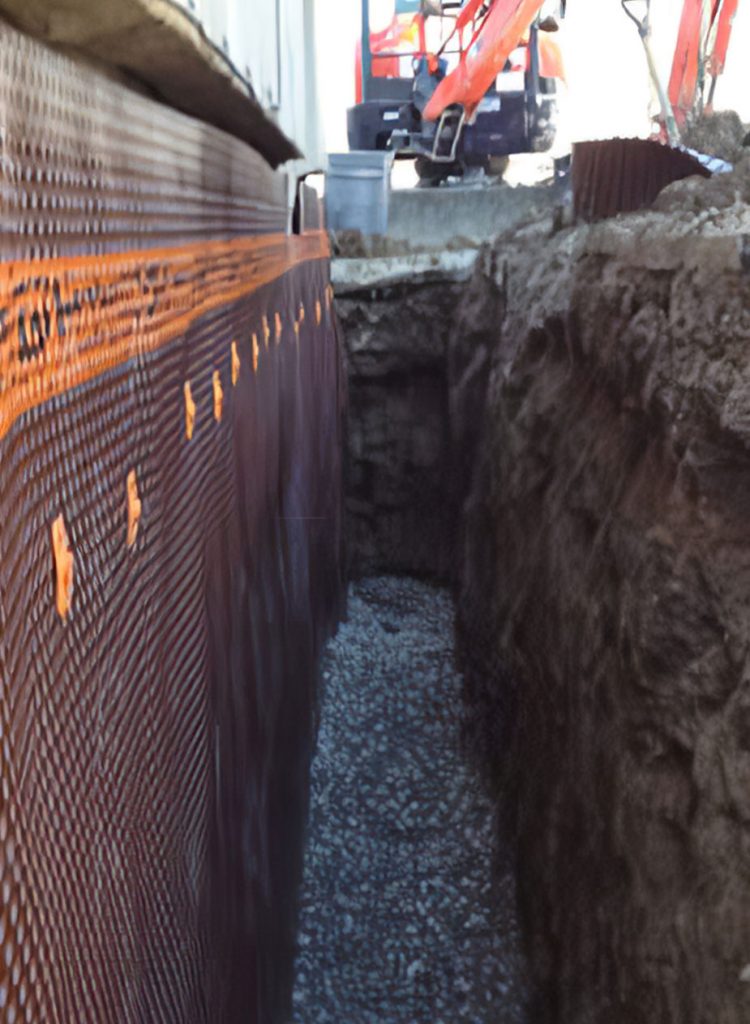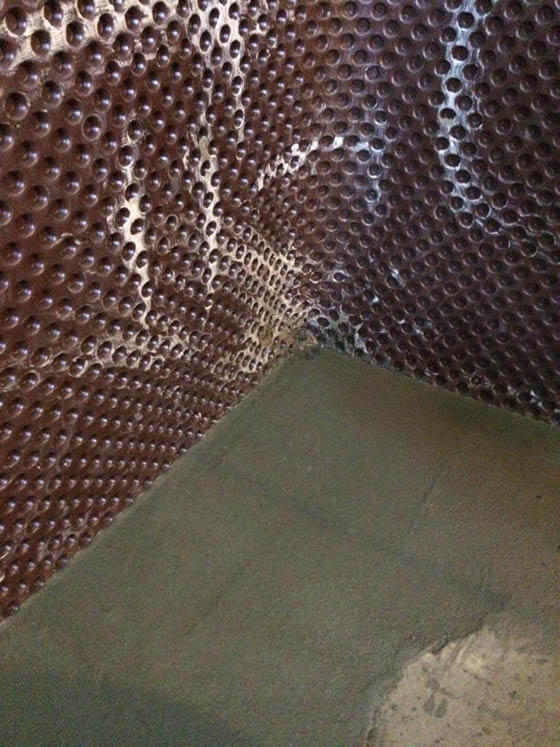 Interior Waterproofing in Newmarket & Aurora
Interior basement waterproofing acts to keep water away from your basement. If our experts determine that the source of your water leak is internal, they'll recommend:
Concrete construction – to reinforce your interior basement wall perimeter
Backwater valve installation – to stop sewage from backing up into your basement
Sump pump installation – to collect and redirect water away from your home through a discharge pipe
Please don't wait to experience an emergency. Contact MT Drains & Plumbing experts to identify potential problems early before they cause significant water damage.
Offering The Best Waterproofing Services in Newmarket
Basement Foundation Crack Repair Experts
Foundation or basement cracks tend to occur more frequently in older homes, but can also happen in newly built homes because of improper foundation settling. Our experts have the experience to put any basement and foundation cracks right in houses with all types of foundations from stone to brick to rubble and concrete.
Once we survey the extent of the disrepair, our technicians will recommend solutions, such as:
Excavation and full injection
Repair of the plastic membrane or sealant
Urethane resin or epoxy injection
Should you notice even the slightest cracks in your home's basement or foundation, contact MT Drains & Plumbing immediately to assess the problem's extent and recommend the best solutions.
Rated The Best Waterproofers in Aurora
Why Choose MT Drains for Your Basement Waterproofing Project
MT Drains & Plumbing are fully licensed to provide wet leaky basement repair and drain repair, among other plumbing services. We only use quality materials and offer guaranteed waterproofing workmanship to last you decades.
With over 20 years of experience in Newmarket, Aurora, Oshawa, and the surrounding areas, we are your go-to basement waterproofing experts. Count on us to provide:
Lifetime warranties on all waterproofing systems
Fully-licensed journeymen plumbers and foundation crack repair experts
Excellent customer service
Transparent upfront pricing
No-mess work
Benefits to Basement Waterproofing
Basements are one of the most vulnerable parts of the house, especially if you live in an area prone to flooding. Stormwater can cause a host of problems that range from severe structural damage to the growth of black mold, which poses serious health risks.
Our basement waterproofing services protect your home from these problems and ensure:
Basement floor protection
Healthier home surroundings
Higher energy efficiency, which lowers your heating and cooling bills
Reduction in insurance premiums
Sump pump preservation
Please speak to us today to learn more about our basement waterproofing services.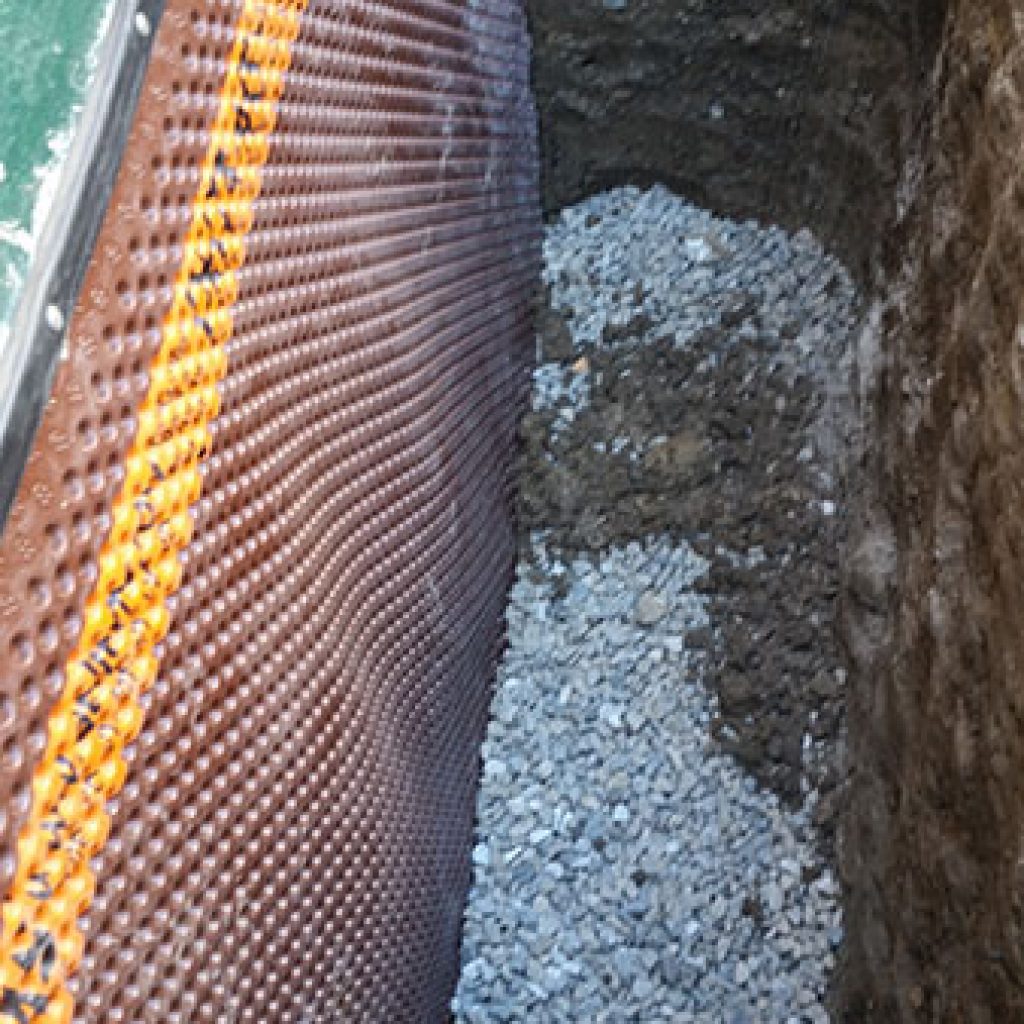 Newmarket's Wet Basement Repair Specialists
At MT Drains & Plumbing, we install basement waterproofing solutions that protect homes in Oshawa and the surrounding areas. Our water control solutions are first-rate and surpass many of the solutions currently offered in the market.
From excavating the exterior foundation walls and waterproofing the foundation wall, all our solutions work to enhance drainage and reduce water pressure on your walls. We also offer interior basement waterproofing services that reinforce the interior perimeter of your home with innovative concrete construction solutions and sump pump installation.
Contact us to learn more about our wet basement prevention and repair services to keep your home protected from all types of water problems.
Sump Pump Installation & Repair
MT Drains & Plumbing technicians are highly-skilled in sump pump installation and repair. Sump pumps prevent stormwater from flooding your basement. Therefore, regular maintenance is vital to protecting your home.
We will install a sump pump if your home doesn't have one to protect your basement from internal water leaks. We can also make sure that your existing sump pump is working as it should in preventing water damage. Should a break down occur unexpectedly, contact us 24/7 to attend to emergency repairs.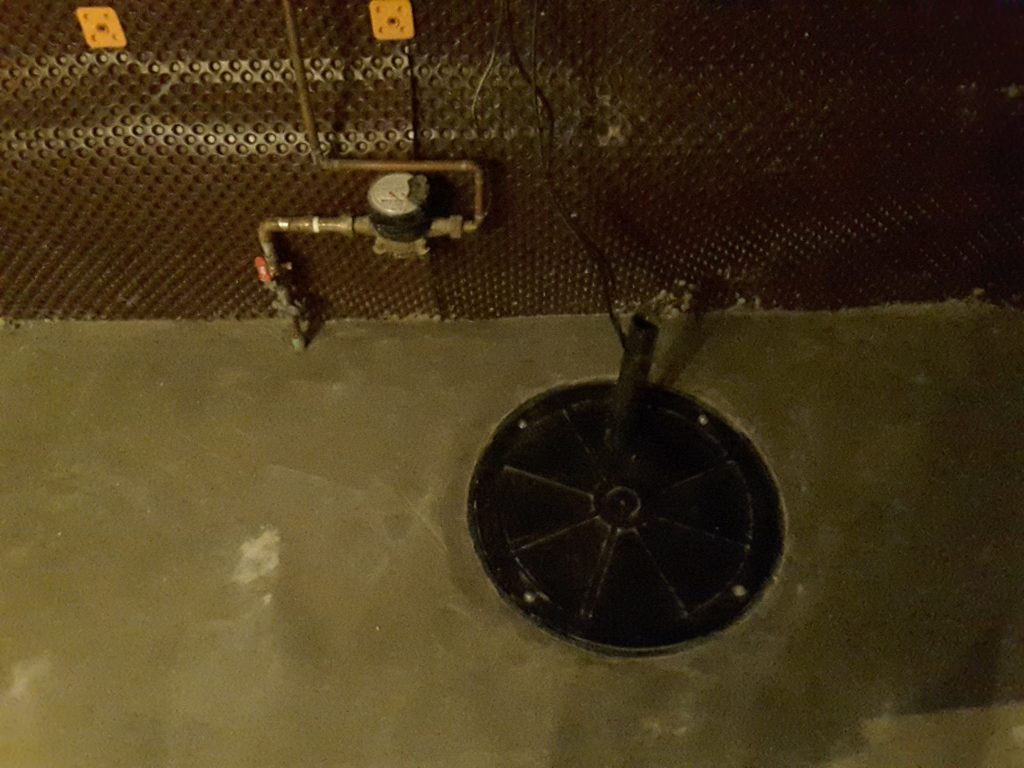 Get A Free On-Site Estimate
MT Drains & Plumbing are the expert waterproofing and foundation crack repair contractors in Newmarket, Aurora, Oshawa, and the surrounding areas. We provide internal and external basement waterproofing solutions backed by 25-year transferable lifetime warranties.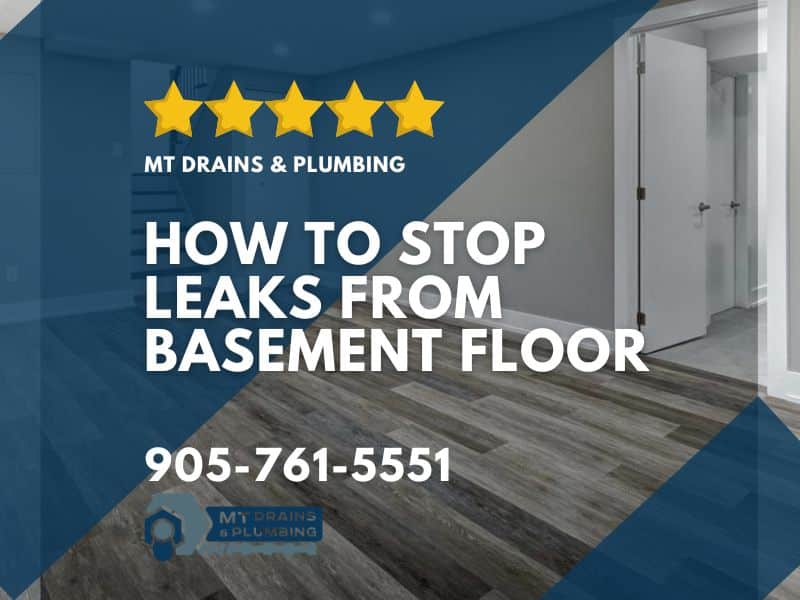 In this article, we explore the crucial importance of waterproofing your basement, including the signs to look out for, the common causes of basement floor
Read More »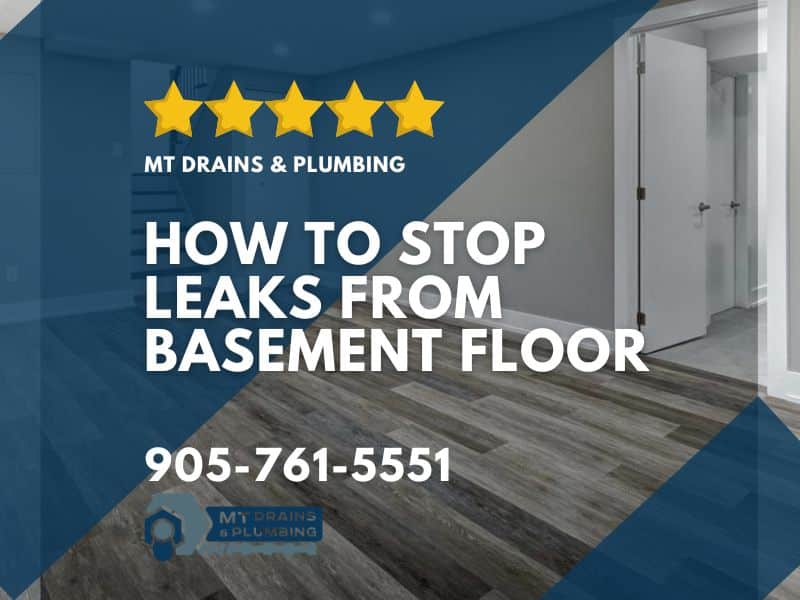 You expect most leaks to come from the bathroom or kitchen, but they can also originate from your basement. Since it's located below ground level,
Read More »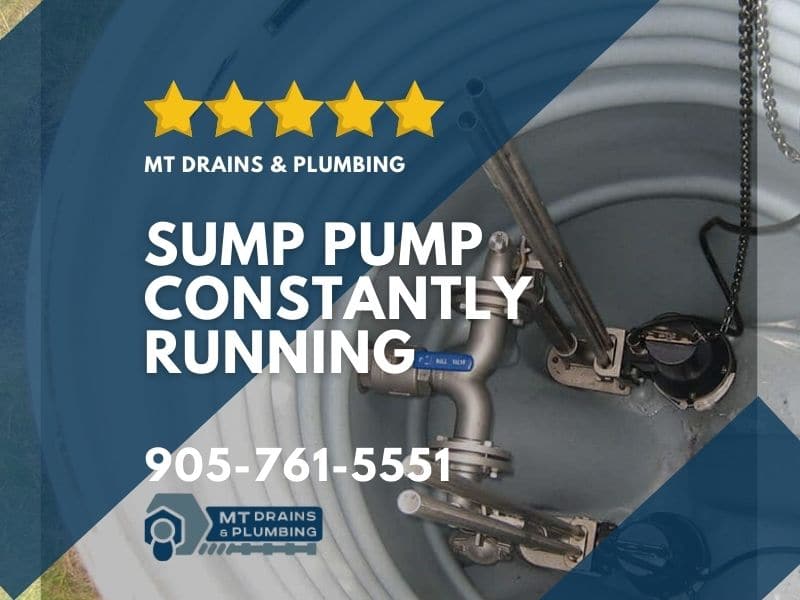 Do you find your sump pump constantly running for no apparent reason? If so, you're not alone. This is a common problem that can stem
Read More »
Request a free on-site estimate