Basement Waterproofing, Plumbing and Drain Services in Newmarket.
For over 21 years, MT Drains & Plumbing has been a trusted provider of top-quality plumbing and basement waterproofing services in the Newmarket area.
We are committed to delivering exceptional results and unparalleled customer satisfaction, which has earned us a reputation as a reliable and trusted provider of plumbing solutions.
With a team of highly trained and experienced technicians, we have the skills and expertise to handle any plumbing challenge, from leaky pipes to clogged drains.
Contact us today to learn more about our professional and effective services.
DO YOU HAVE A WET LEAKY BASEMENT? CALL US
All MT Drains & Plumbing technicians are certified and have years of experience in their respective fields of work. They approach each project with the same amount of responsibility, care, and attention to detail.
All the services offered by our company come with a lifetime warranty. We are confident that the work we provide is of the highest quality and take full responsibility for any defects or issues that may occur at any stage of project implementation and beyond.
When dealing with essential home systems like drainage, plumbing, and waterproofing, you want to hire someone you can trust. Someone who knows exactly how your unique situation can be approached using the most efficient tools and methods. MT Drains & Plumbing is the company you need.
If you're interested in our services, give us a call or contact us by filling out the online form on our website. We'll give you a free estimate of the project cost as well as a projected timeline. You can then plan your budget and schedule and avoid any confusion and unpleasant surprises.
Looking For a Basement Waterproofing Company in Newmarket?
At MT Drains & Plumbing, we are dedicated to providing comprehensive basement waterproofing services to the residents of Newmarket. 
Our team of highly trained technicians has the expertise and experience to effectively solve any basement waterproofing problem you may encounter. 
We believe in providing professional and honest service at an affordable price, and we stand behind our work with a lifetime warranty.
Additionally, we are fully licensed and insured, and we offer free estimates to ensure you receive the best value for your investment. Choose MT Drains & Plumbing for all your basement waterproofing needs in Newmarket.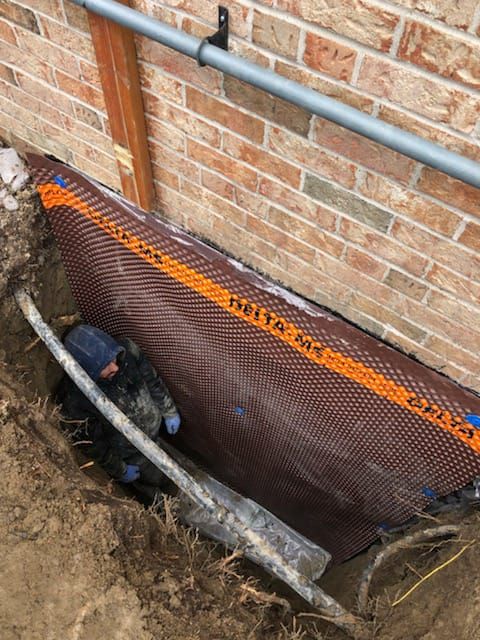 What Is Basement Foundation Repair?
Basement foundation repair is a process of fixing structural issues and cracks in the foundation of a basement to ensure the stability and safety of the building. It involves repairing and reinforcing the foundation to prevent further damage and deterioration.
This type of repair is typically performed on concrete foundations that have cracks, settling, or bowing issues. It can also include installing additional support systems such as helical piers, steel beams, or wall anchors to help reinforce the foundation.
Basement foundation repair is important to address any issues that may lead to safety hazards, increased energy bills, and reduced property value.
MT Drains has experience with all types of basement leaks and foundation repair services. Our basement waterproofing services are of the highest standard, and our experts are trained to perform the work by respecting the strictest safety measures.
Contact us for a free consulatation
Trusted Plumbing Company in Newmarket
At MT Drains & Plumbing, we offer a comprehensive range of plumbing services to the residents of Newmarket. Our services include:
Leak Detection and Repair
Clogged Drain Cleaning
Faucet and Toilet Repair and Installation
Water Heater Repair and Replacement
Sewer Line Repair and Replacement
Sump Pump Installation and Repair
Backflow Prevention Services
Basement Waterproofing
Flood Prevention and Mitigation
Our team of highly trained and experienced technicians is equipped with the latest tools and techniques to effectively diagnose and solve any plumbing problem you may encounter. We believe in providing affordable and professional plumbing services to ensure the safety and comfort of your home. Contact us today to learn more about our plumbing services in Newmarket.
TO SCHEDULE A FREE ONSITE ESTIMATE CALL US
Neil V.
★★★★★
Quality work was done, Dixon fixed both bathroom faucets, shower heads and bidets and they work great now. The faucet we had bought wasn't matching the pipe initially, but he was able to make it work. Fantastic service!
Igor T.
★★★★★
It was a pleasure to get proper help. We requested camera inspection of sewerage system. Answered on email quickly, information provided without problem and appointment set up easily. They care about questions with attention and properly help. Thank you, guys (special Thanks to Olga and Dickson), for the great business. We will highly recommend your company without hesitation. Best Regards, Igor
David R.
★★★★★
Great customer service and a job well done
Fabien
★★★★★
Quick & efficient. I need to have a drain pipe installed and a faucet removed. Dixon showed up in few hours and installed the pipe in no time. Great service and amazing person to deal with. Thank you Dixon!
Jason R.
★★★★★
Outstanding service. MT Drains cleaning service cleared my clogged drain with ease and left it flowing smoothly. I recommend them.
MyQue F.
★★★★★
Extremely pleased with the service. Had them pump and examine our drainage system. Highly Recommended.
MyQue F.
★★★★★
Extremely pleased with the service. Had them pump and examine our drainage system. Highly Recommended.
Wayne T.
★★★★★
The technicians did great work cleaning out our catch basins. They were competent and thorough. We got excellent value for our cost. We had one basin with 4 feet of mud completely blocking the exit pipe and creating a large pond every rainstorm and two basins with the bottom 2 feet of material as hard as concrete. Now they are completely clean and flow perfectly. We would use these guys again.
Ken C.
★★★★★
Great experience. Professional and responsive communication. Showed up on time. Excellent and efficient work.
Walter
★★★★★
We had an emergency drain leak and MT Drains were the only once who were able to accommodate us. Patel came within an hour and fixed our problem on the spot. Definitely recommend MT Drains! Great customer service and workmanship!
B.K B.
★★★★★
If you are looking for family friendly plumbing this is the people you would be calling. I will used them again and again. The are very good in what they are doing. They are professional and at the same time family friendly. They are on their words and action too. I was at work when they had to come in to change my water tank. I asked them to sweep behind the tank for me they sweep and mopped for me, leaving my place so clean. I didn't even know they were in my home. Everything was nice and clean when they left and the work was done professionally.This is the company you would want to do business with and want to be in your company or home in. Please give them a call - you will love them for all they would do for you. Easy to talk and explain everything to - get the work done on time.THE BEST!
Valerie B.
★★★★★
Pavel and his team were professional and did quality work. Great communication, showed up consistently and on time. Would not hesitate to recommend MT Drains to anyone needing plumbing work done. Thank you again for a fantastic job.
Ray R.
★★★★★
Dixion was first class, clean, and kept his word.
Michele P.
★★★★★
I had a great experience dealing with these guys. Everything was completed quickly and professionally. I will definitely recommend them to everyone
Frank S.
★★★★★
I found water leaking in our basement and i called numerous companies and they told me i needed to get waterproofing done.However, I recently had a wonderful experience with this MT Drain plumbing company. I reached out to them for assistance. The technician named Pavel came by to inspect for a water leak problem. They arrived promptly and quickly identified the problem. He was very meticuous and thoroguh with his investigation and found the problem. What really stood out to me was that they didn't charge me for just finding the issue. They provided me with a thorough explanation of the problem and their recommended solution. I was impressed with their honesty and professionalism, and would highly recommend this company to anyone in need of plumbing services. Thank you so much for your outstanding service! God bless your company for the best honest company! Saved me thousands of dollars by finding a simple problem! They just got a customer for life and i will recommend their talented technician to everyone i know who needs a plumbing work.
Jaclyn L.
★★★★★
excellent service overall. Dickson was incredibly knowledgeable and professional and not only helped me with the issue I had but also taught me about my plumbing system. I would most definitely recommend him for plumbing needs.
Paul A.
★★★★★
I recently hired Mt Drain Barrie ON for a foundation repair project, and I am thoroughly impressed by their professionalism and efficiency. The work they delivered was excellent, and their crew of workers was outstanding. I would highly recommend their services to anyone in need, as they consistently deliver top-notch work. Overall, I am extremely satisfied with their services, and I commend them for their exceptional workmanship.
Rachel T.
★★★★★
I had a fantastic experience with Mt Drain Newmarket when I needed an urgent job done in my basement. They were prompt and efficient, and their willingness to assist with any type of issues at competitive prices was impressive. Overall, I highly recommend their services to anyone in need of home repair and maintenance services. They are reliable, affordable, and always ready to assist!
Paul A.
★★★★★
I cannot recommend this company enough! I have hired them on two separate occasions, once for a crack repair in my basement foundation, and again to fix a pipe leak beneath my basement floor. In both cases, they performed exceptionally, and I encountered no issues whatsoever. Their level of professionalism is impressive, and they take pride in their work, delivering high-quality results every time. Additionally, they take care of the cleanup process, leaving no mess behind, so you won't have any extra work to do.
Paul A.
★★★★★
We are repeat customers of MT Drain Richmond Hill and could not be happier with their services. Our first experience with them involved basement waterproofing, and we have had no issues with it for the past six years, even during periods of heavy rainfall. In addition, they provided us with gorgeous window-well covers that have attracted inquiries from friends and neighbors. Beyond their excellent work, the team is punctual, budget-friendly, and extremely courteous. They also prioritize property protection and ensure that no damage is incurred. Communication is excellent, and they follow up promptly, demonstrating their professionalism.
Paul A.
★★★★★
For some time, our basement had been experiencing water leakage after rain showers. The issue persisted, and with every passing storm, the leaks became more severe, leaving me feeling anxious. After researching online for a reliable company, I discovered Mt Drains. I reached out to them and was pleasantly surprised by how promptly they responded and came to assess the situation. The technician who attended to us was not only personable but also provided us with the best solution to our problem. The workers who carried out the job were equally professional and friendly, and upon completion, the area looked better than it did before. I am highly satisfied with their services and will undoubtedly recommend them to anyone in need.
Meagan M.
★★★★★
Michèle A.
★★★★★
Good
King T.
★★★★★
Very professional service, they were on time and maintained my leaking faucet, would recommend to anybody with drain problems!
Pavel S.
★★★★★
I had a great experience with MT Drains & Plumbing again. They were able to schedule my catch basin cleaning quickly and arrived on time as promised. The technician was polite and took care to explain what he was doing. I would definitely use their services again and again
Kirill L.
★★★★★
Not my first time asking MT drains for help but this time was due to a flooded catch baisin and the guys provided a great service and got the job done.10/10 recommend.
Valeria S.
★★★★★
I recently used MT Drains & Plumbing for my catch basin cleaning needs, and I couldn't be more pleased with the results. The team arrived on time, were friendly and professional, and did an excellent job of cleaning my catch basins. They made sure everything was working properly before they left and even took the time to explain the process to me. I would highly recommend MT Drains & Plumbing to anyone in need of plumbing or drain cleaning services.
Tha B.
★★★★★
Mrs Robert Stella assisted me firstly with obtaining my first profit and then the subsequent investment renewal, when we withdraw the initial first amount of $17,000 with just a deposit of $1500. Her communication throughout both processes was fantastic and she made everything easy for me to understand. I have recommended Stella to friends and family who are looking for a friendly and professional Forex/Stock & Crypto Expert trade service. Thanks Robert Stella
Whatsapp +1(717) 742-0664
Email:[email protected]
Justin C.
★★★★★
Had these guys install a water softener off amazon for me. Most companies won't even do it unless they supply the softener. Much better price than anyone else and great quality
Jacob O.
★★★★★
Great professional work from this company for a leaky pipe.
Roga C.
★★★★★
Super professional, amazing experience and it was pleasure to work with Ron
Назар Ф.
★★★★★
I'm extremely happy with the service of MT Catch Basins. Professional, trustworthy, reliable. Highly recommend this company.
Bill M.
★★★★★
What a great Company to deal with. Very quick to respond and professional services all around. Dixon knocked it out of the park with his customer service and attention to detail, give that man a raise!***I highly recommend this company!
Brigitte
★★★★★
We chose MT Drains and Plumbing after reading the excellent reviews - and we were equally happy with them! They came for an assessment of our basement situation. They then came back to install a drainage, sump-pump and backwater valve. They dig very fast, were on time, communicated well, and explained everything to us, including how to get the government refund. They even prepared the documents. Excellent service! And very friendly people as well.
Mihail M.
★★★★★
Guys did an amazing job , fixing leak in the basement . Very professional job . Thanks again
Mihail M.
★★★★★
Sam
★★★★★
Larisa I.
★★★★★
Quickly identified and fixed the shower leak - everything got fixed the same day I called. Provided videos and pictures, answered all the questions. Professional and efficient service. Definitely recommend!
Tom T.
★★★★★
Upon buying our house, we noticed that the original build had a water main valve with plastic wrap around it, indicating a potential leak. Dickson for MT Drains came and did a professional job replacing the valve and pipe. He was courteous and answered any questions we had.
Masoud K.
★★★★★
Amazing service, I called MT Darin and Plumbing for an emergency repair, Dickson was on time, professional and had a very good knowledge about what he was doing. He quickly fixed the main issue. Very social person with nice personality.Highly recommended.
Dave W.
★★★★★
I would definitely recommend this company. They were professional and respectful. Even though I am in Kitchener they had no problem coming from Toronto to do the work. We are very happy with the work they did
Joshua
★★★★★
Igor and Pavel came to clean my catch basin out, and they were very friendly, professional, and answered all of my annoying questions, as I'm new to this house. Explained everything to me and how it operates, as well as cleaned out my catch basin with a high pressure water hose after the debris was pumped out. Great group of guys who didn't try to charge me an arm and a leg. Fair price and friendly service.
Valeria S.
★★★★★
We called MT Drains & Pluming after a leak in the basement after heavy rain. The team was courteous and very professional. We ended up hiring Pavel for external basement waterproofing. The job was done on time and the price was reasonable.
Bill D.
★★★★★
I run a small company that requires drain and pit cleaning after a service. I used MT Drains (Igor and team), and they were absolutely fantastic. Very responsive, on time, and extremely professional to a point that I received a call from the Super thanking me for bringing them
Fatima R.
★★★★★
Very professional, responsive and work well done. Very happy with them.
Raphael G.
★★★★★
I called this number to help out an elderly person. She was happy with the service, so I want to Thank You on her behalf.
Cooper F.
★★★★★
Paul V.
★★★★★
Wow! What can I say Dickson was great knowledgeable very professional and I would HIGHLY recommend this company. No hidden cost or surprises.
Mark F.
★★★★★
A complete and total professional experience. I would recommend for foundation repair services.
Kirill L.
★★★★★
Great customer service, reasonable pricing and professional work. Very happy with this service.10/10
Gemil Lacroix (.
★★★★★
J M
★★★★★
MT Drain was great. They came exactly when they said they would, completed the work quickly (unclogging an exterior drain), explained what they did and what they found and gave us tips to prevent the issue in the future. Awesome service for a fair price. Highly recommend!
Ed C.
★★★★★
They arrived when scheduled and completed quality work. I highly recommend them.
D H.
★★★★★
We were extremely pleased with the workmanship and care taken to our home. Very hard workers who did an excellent job water proofing our house.
Elizaveta M.
★★★★★
Great company! Super reliable and professional work!
Jade H.
★★★★★
MT team is great we use them for most of our projects and they do a great job. They are always there for us when we need them.
Roma F.
★★★★★
great experience with Eddie and him team of plumbers. We talked to a few plumbing companies in Newmarket and happy that we choose MT Drains. We were looking for someone to install a rough-in for our basement shower and washroom. We had a great experience and I would recommend giving Eddie a call.
Pavel S.
★★★★★
Best guys ever, provided water test for my well water, told me what system do i REALLY need. Team came on time, install water treatment system in no time. Everything was done perfect. Will highly recommend them to anyoneThank you
Ryan L.
★★★★★
Called to MT Drain & Plumbing Barrie they were very polite on call and technician reached in just couple of minutes, they done the job in very good manner and charge very reasonable price to change pressure valve breaker, Glad to have MT drain , I will surely recommend them to friends & family
Kat S
★★★★★
Called to MT Drain & Plumbers Barrie they were very polite on call and technician reached in just couple of minutes, they done the job in very good manner and charge very reasonable price to change pressure valve breaker, Glad to have MT drain , I will surely recommend them to friends & family
Young L.
★★★★★
Eddie and Pavel are fantastic. The service experience was beyond my satisfaction. They installed a complex sewage ejector vent along the side of my house to the roof and also a tankless water heater. Their crew worked diligently, were professional and respectful in our home with proper clean up. I'd highly recommend their services. They also are very competitively priced on job quotes and estimates.
Alina K.
★★★★★
Highly professional would definitely recommend them for any plumbing issues and projects !
Jade H.
★★★★★
Great experience with MT. Always there when you need and provide great service. They have experienced and professional guys to get the job done. Look forward to our continued business relationship. All the best.Jade HeatonSingle Sourse Mechanical
Mikhail D.
★★★★★
I would recommend Eddie and his crew to anyone! We had a great experience with this plumbing company. They were hired to complete a rough-in and bathroom remodel project for us, the plumbers did a great job, everything turned out exactly how we imagined it. We definitely got more then what we asked for, they are true professional plumbers!
Igor B.
★★★★★
Called the guys on Sunday, and Monday everything was up and running. Great experience, job was done very quickly, prices were better than other companies quoted me great job!
Anna S
★★★★★
Excellent service! Guys are very professional and provided very quality service. Prices are extremely reasonable and the job was completed quicker than expected, which is great since my time is very valuable. Very pleased with the detailed explanations and attention to me as a customer. Will recommend MT drains to everyone.
Marat U.
★★★★★
Mark U.
★★★★★
Very professional company
Galina S.
★★★★★
Highly professional, not overpriced like some others.
Leon K.
★★★★★
We hired MT Drains to install a new faucet in our office , very happy with their work, price and costumer service. Thank you!
Marat U.
★★★★★
Anna S
★★★★★
Very reliable and fast service. Great prices and professionals. Used company for both commercial and residential properties.
Pavel S.
★★★★★
Best plumbers in Toronto
Mariella R.
★★★★★
Paul R.
★★★★★
I called Pavel because I had a clog in my kitchen. He showed up the same day, within 4 hours, and was very helpful and professional. I would definitely recommend him and MT Drains for all plumbing needs.
Анатолий С.
★★★★★
Pavel S.
★★★★★
Croco Z.
★★★★★
Great company to deal with. Had leaking basement, called them and they came next day. Started working in 2 days and finished all in 3!weeks. Highly recommend.
Rafael N.
★★★★★
Pankin I.
★★★★★
Pall M.
★★★★★
After having a terrible issue with one other plumber, I was referred to MT through a friend and they have come through on multiple instances. They even had a more efficient and cost effective solution for me that was proposed by another plumber. Quality workmanship and peace of mind.
Wally Z.
★★★★★
Oleg V.
★★★★★
Dima B.
★★★★★
Anna B
★★★★★
Pavlik M.
★★★★★
At MT Drains & Plumbing, we have been serving the residents of Newmarket for over 30 years. Our team of highly trained and experienced technicians is dedicated to providing quality and reliable plumbing and basement waterproofing services. We are proud to have built a reputation for delivering exceptional customer service, and we strive to ensure your satisfaction with every job we perform.
We understand the importance of protecting your home, and we are committed to providing affordable and professional services to ensure your peace of mind. Our team is equipped with the latest tools and techniques to diagnose and solve any plumbing issue you may encounter. Whether it's a leaky faucet, clogged drain, or basement waterproofing, we have the skills and expertise to get the job done right.
At MT Drains & Plumbing, we believe in providing honest and transparent pricing, and we always provide free estimates for our services. We are fully licensed and insured, and we stand behind our work with a lifetime warranty.
If you are looking for a reliable and affordable plumber in Newmarket, look no further than MT Drains & Plumbing. Contact us today at (647) 998-6949 or email us at [email protected] to learn more about our services.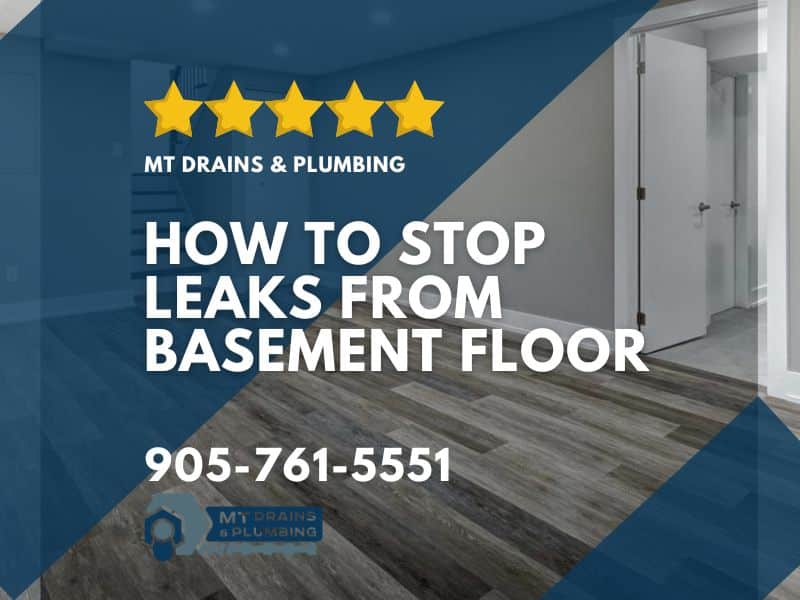 In this article, we explore the crucial importance of waterproofing your basement, including the signs to look out for, the common causes of basement floor
Read More»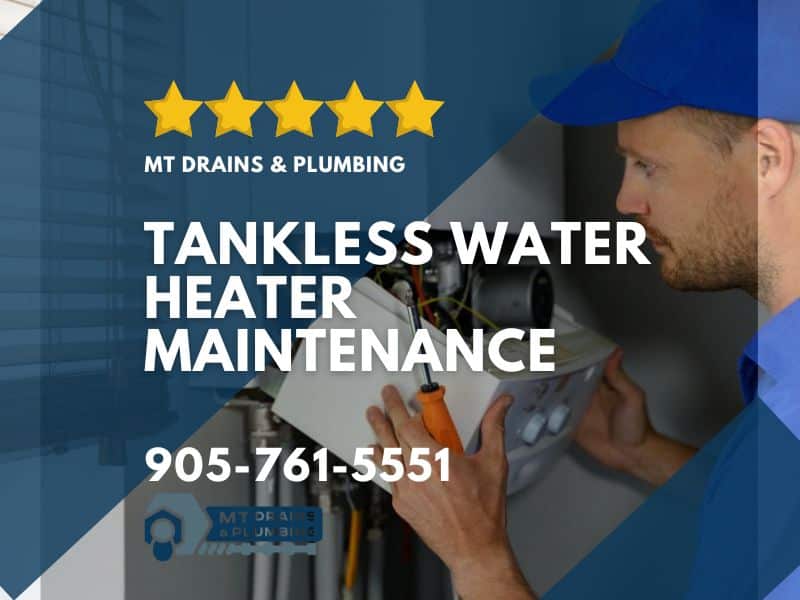 A tankless water heater is a great way to heat your home's water efficiently. They last longer than traditional heaters and can save you money
Read More»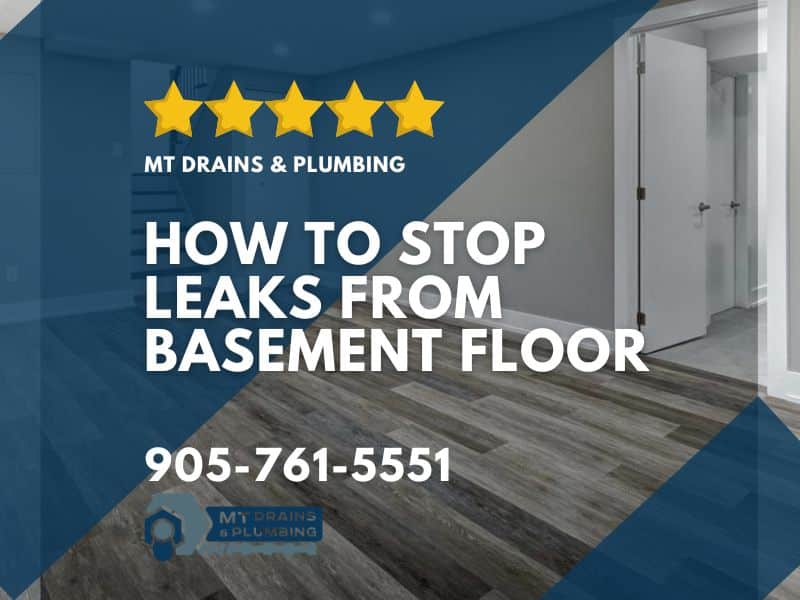 You expect most leaks to come from the bathroom or kitchen, but they can also originate from your basement. Since it's located below ground level,
Read More»
Request a free on-site estimate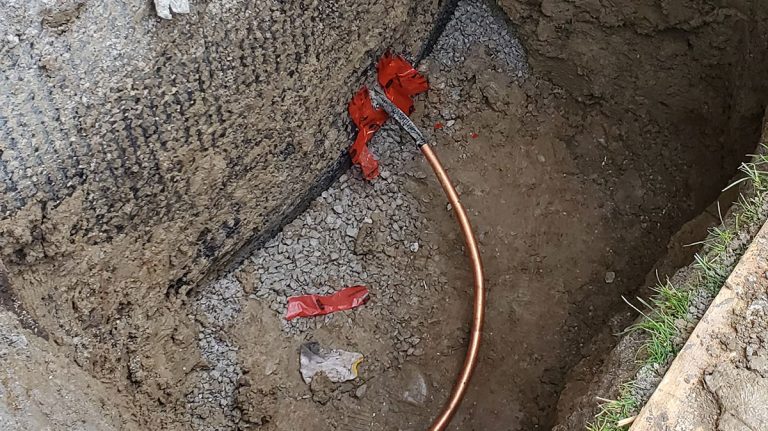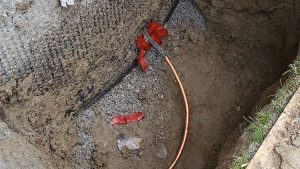 The new house was built but the lead main water supply from outside ( property line) to the front wall has been replaced. The city
Read More »