When it comes to plumbing services in Newmarket & Aurora, look no further! Our plumbing services are exceptional and capable of resolving any plumbing problems you may be experiencing, whether it be leak repairs, faucet installations, or pipe unclogging. Our proficient plumbers are prepared to tackle even the most difficult plumbing assignments with remarkable outcomes.
Continue reading to learn why MT Drains & Plumbing should be your primary option for all your plumbing requirements.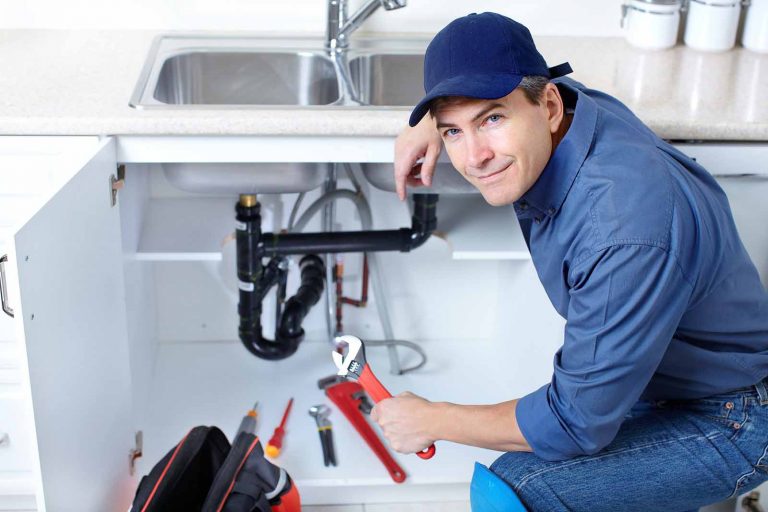 We are your Local Aurora & Newmarket Plumbers Serving since 1991
Our reputation is built on our ability to unite experienced professionals and reliable individuals.
A wet basement can be a nightmare for homeowners, as it can promote the growth of mold and mildew. To remedy this problem, it is imperative to hire a professional basement waterproofing contractor in Newmarket & Aurora who possesses the necessary expertise to employ effective waterproofing techniques.
Finding a trustworthy plumber in Newmarket & Aurora can be a challenging task. Although many plumbers offer their services in your area, it is crucial to choose one that can provide comprehensive solutions for your plumbing issues. Clogged drains can cause significant inconvenience, especially during odd hours, and require prompt repair. In such instances, a 24-hour emergency plumber is your best option.
At MT Drains Newmarket, we offer transparent pricing, eliminating any unpleasant surprises in the future. Our skilled plumbers in Richmond Hill are always available to answer any questions or concerns you may have regarding plumbing and drain-related problems. Additionally, you can rely on us to examine and repair your foundation, ensuring the soundness of your home.
MT Drains & Plumbing Newmarket Specialize In The Following Services
Plumbing Services Newmarket
People in the closely linked communities of Aurora and Newmarket benefit from our full lines of residential plumbing and commercial plumbing services. We serve the Greater Toronto Area.
Basement Waterproofing Newmarket
Basement waterproofing in Newmarket & Aurora preoccupies many local real estate owners in this part of the Greater Toronto Area. Situated immediately north of Aurora today has witnessed a significant expansion in population
Drain Repair Newmarket
MT Drain & Plumbing offers reliable drain repair in Aurora and Newmarket. We can help resolve minor and major issues, and we know how important it is to work fast to avoid secondary issues like mildew or even mold from forming.
Basement Lowering Newmarket
Today, basement underpinning has emerged as one of the most preferred construction processes in Newmarket due to the countless benefits that it offers. If you don't have enough space at your place, you can get extra liveable space by underpinning your basement
Plumbing Services We Offer in Newmarket
Low water pressure repair: Low or inconsistent water pressure can drive you crazy, especially if you're taking a shower, and the water is only trickling out of the showerhead. Our experts can boost your water pressure so that it's faster than before.
Grease trap installation: Avoid the build-up of oily substances and grease by installing a grease trap. It's a handy plumbing fixture that helps reduce pipe erosion and the probability of clogs caused by fats, oils, and grease.
Snaking services: Is a pipe clog driving you crazy? Our snaking services can remove pipe clogs without destroying walls or digging up your garden.
Fixture installation and service: We install all types of fixtures for clients who are remodeling their bathroom or kitchen. We can also work on custom jobs that have unique specifications.
Leak search and repair: Our fully-trained plumbers use the latest techniques and equipment to detect the source of plumbing leaks. Once a leak is identified, they will create an effective strategy for dealing with the problem.
Pipe thawing: Low temperatures can block pipes and leave your plumbing system crippled. Give us a call to unfreeze your pipes with our fast and effective thawing service.
Offering 24/7 Emergency Plumbing Services
Offering 24/7 Emergency Plumbing
Plumbing problems can creep up on your home or commercial property when you least expect them. Don't hesitate to give us a call any time you need emergency help.
Our fleet of plumbers is on standby, ready to respond and fix your emergency plumbing problem before it can further damage your home or business. Our plumbing professionals will always arrive in uniform, so you know exactly who is coming onto your property. 
"They Got My Plumbing Running In No Time"
I couldn't get any water out of my kitchen faucet. Pavel and his team arrived within a couple of hours and got it running in no time and for a reasonable price. Would strongly recommend!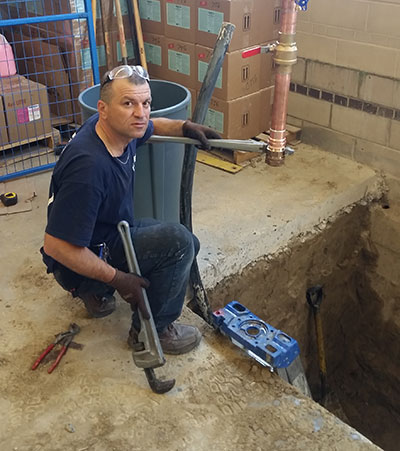 Reviews From Our Happy GTA Customers
Elayne from Thonnhill
Trusted Pros
I contacted MT Drains & Plumbing, they called me back immediately and gave me an estimated arrival time.They were extremely prompt. That really counts when you have a leak! Pavel and Eddie are very polite and tidy. They identified and fixed the source of the leak professionally.
Maria From Concord
Trusted Pros
These guys saved our life by showing up in time and replaced a leaky pipe easily! After that, we scheduled an appointment for the next day to check everything out, so the leaking problem won't bother us again because of the extremely cold temperatures. We had great communication and we received all the answers that we needed for future prevention of the problem. Well done job! I would say, above and beyond.
Ryan from Toronto
Trusted Pros
My wife and I purchased an older home in East York with the understanding that we were going to need to do a fair bit of work to modernize the infrastructure. Plumbing being a major focus. I contracted MT to: replace cast iron plumbing stacks (there were two in my home), plumb our new kitchen main floor, and also a basement kitchen that we have, as well as some plumbing for two new bathrooms. We also decided to replace the clay sewers in the home which were about 75 years old and also install a backflow valve. Eddy, Pavel and their team of plumbers did a great job.
Max from Richmond Hill
Trusted Pros
Had a great experience with MT Drains & Plumbing, I recommend everybody to contact Pavel for any plumbing project question. We had a water heater and softener installed at our home and price and service were top notch!
Janna from TorontoHill
Trusted Pros
Thank you MT drains for being reliable, always on time and trying to accommodate my variable schedule. I am very satisfied with the price and service I was provided.
Our Plumbers are Licensed and Insured
The professionals working on our plumbing team have the licensing to work on your job. What's more, their valuable experience ensures the completion of all tasks with the highest of standards. Their years of working in the field mean they have faced your issue several times before. 
Our plumbers are also insured, which means you'll receive compensation for accidental damage caused during the job. Accidents rarely happen, but if they do, you can have peace of mind that you can trust in the services we offer. 
We Are Rated Among The Top Plumbers in Newmarket & Aurora
Why Hire Our Team of Professional Newmarket Plumbers
Hiring us is the smart move because:
We are available 24/7 so you can give us a call when you have an unexpected problem. 
Our plumbers are fully insured and licensed to provide peace of mind with plumbing in Aurora and all our service areas. 
The obligation-free consultation allows you to get an idea of the costs before hiring us. 
Our professionals are qualified to renovate your kitchen or bathroom. 
We can help with custom projects that have unusual requirements. 
Clogged drains can lead to leaks and burst pipes. If you suspect that a pipe is slowly clogging, don't hesitate to call us. We will use the latest equipment to remove the clog, so your plumbing functions like new.
Plumbing Installation Services in Newmarket & Aurora
Faucet installation, shower installation, and sink installation are just some of the services we provide. We have the experience to install any fixture – even custom designs. Our installation jobs come with a 25-year guarantee, which shows that we have full confidence in getting the job done right. 
Give us a call today for a free consultation about your installation needs. Our friendly staff will help you figure out the cost of the job before hiring us. 
We offer full plumbing repair services for all types of problems, including residential and commercial properties. Our 24/7 response team gives priority to emergencies. We strive to get your pipe leak or faulty faucet fixed quickly to avoid further damage to your property. 
Before starting on the repair job, we will give you a no-obligation quote. You will know the final cost upfront, and there will be no nasty financial surprises once we begin working on your plumbing repair problem. 
The source of leaks is not always obvious, but our plumbing professionals know where to look. They use state of the art equipment and years of experience to identify the source of a leak and formulate the right strategy to fix the problem. 
We take pride in a plumbing leak detection service that does not require property damage or digging up your yard. Our sophisticated technology identifies leaks at a distance from the source with impressive accuracy. 
Low Water Pressure Repair in Newmarket
Do you suffer from low water pressure? It's a problem that leads to frustration and can be more hassle than it's worth to try to deal with on your own. Our trained plumbers have the experience to turn a small trickle of water into a strong current, so you don't have to put up with low-pressure showers.
High water pressure makes everyday tasks like filling a pot of water or a bathtub quicker and easier. Give us a call today to get a free quote on repairing your low water pressure problem. Our friendly staff is eager to inform you about how we can help. 
Call Us Today To Book Your Service Call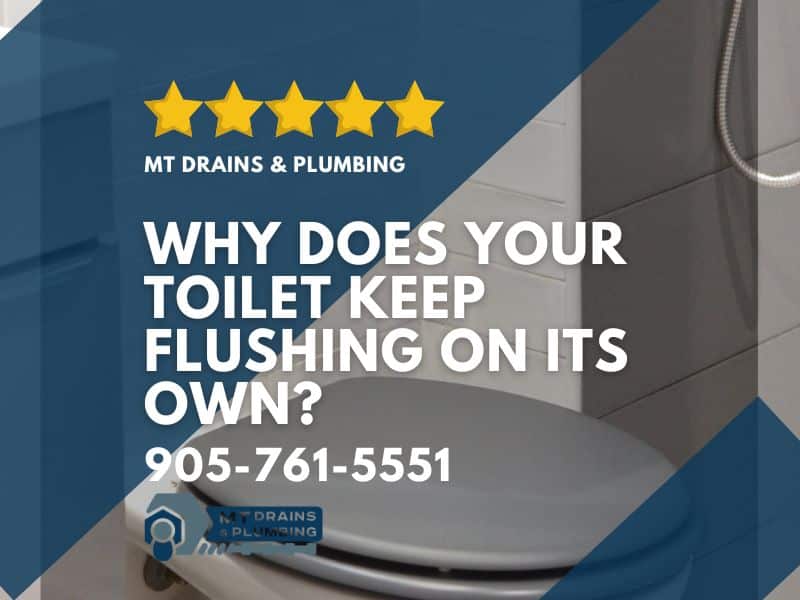 Is your toilet flushing on its own? Are you worried about skyrocketing water bills from the gallons of wasted water daily?This issue, called "ghost flushing,"
Read More »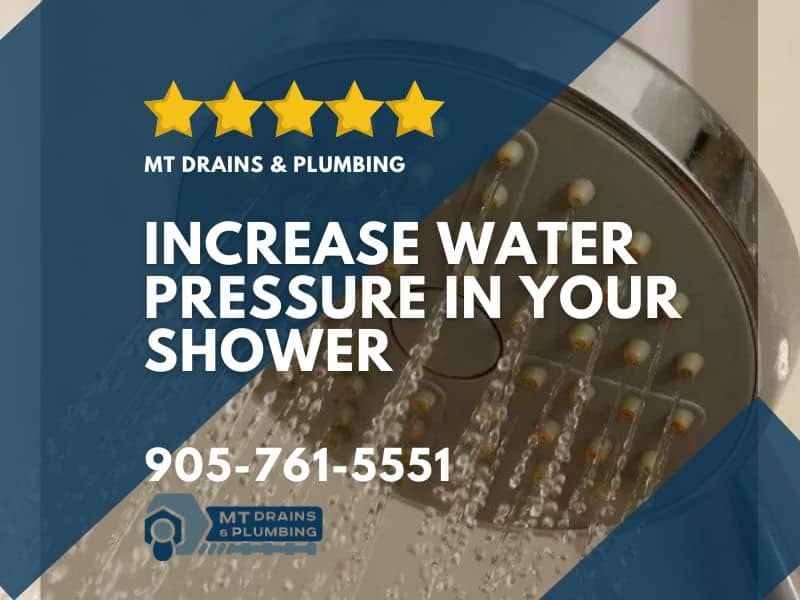 It's the middle of a Toronto summer, and you're taking a shower after a long day at work. You're hot and sweaty, and all you
Read More »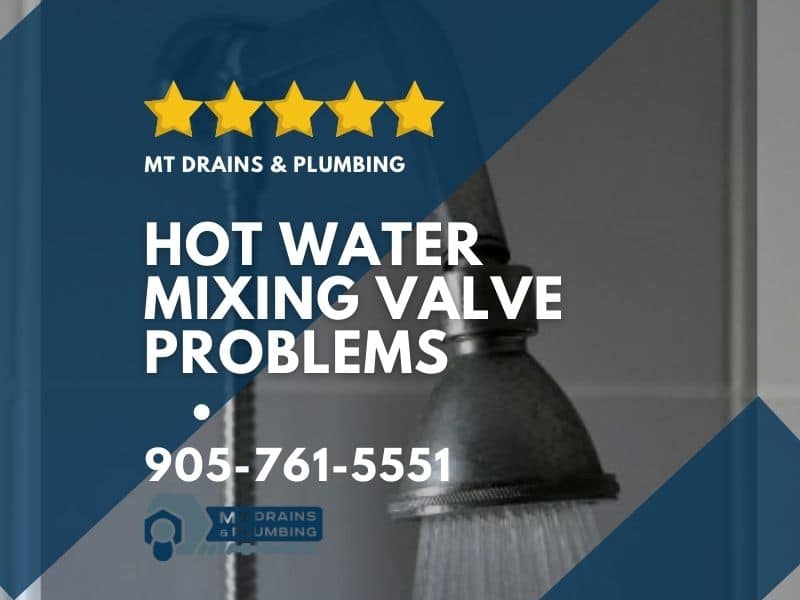 Did you open your cold water faucet this morning only to get greeted with a blast of scalding hot water? Maybe you went to shower,
Read More »
MT Drain Newmarket Projects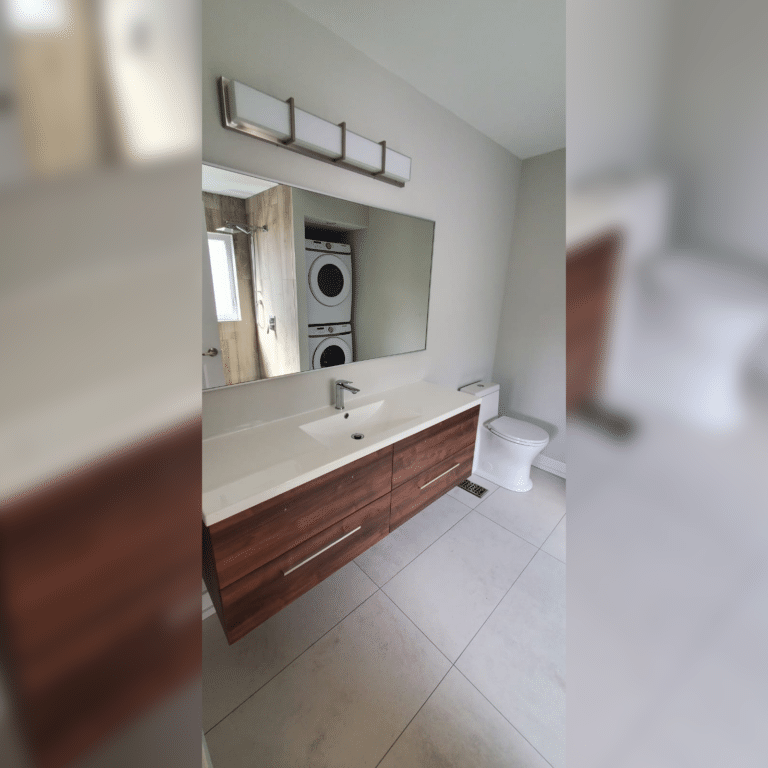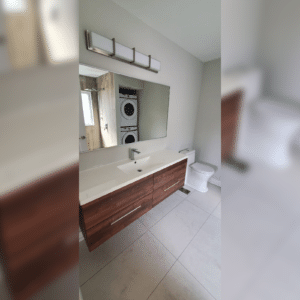 Home plumbing renovation project in Newmarket, Ontario. The Need The client was renovating his whole house and hired MT Drains & Plumbing to replace all
Read More »