MT Drains & Plumbing: Plumbing Services based in Toronto, ON
Our plumbers have over 20 years of experience providing a wide range of plumbing, basement waterproofing, and drain repair services in Toronto.
Plumbing emergencies can happen at any time, which is why our company is available 24 hours a day, 7 days a week, and every day of the year.
Contact Us For A Free Quote
OUR DRAIN REPAIR SERVICES IN TORONTO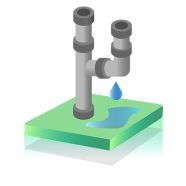 Drain repair and drain cleaning services. Drain camera inspection, catch basin installation, trenchless drain replacment.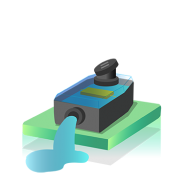 Backwater valve installation to protect your home from sewage water backflow. Rebates available in Toronto.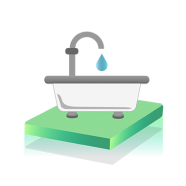 Commercial plumbing, residential plumbing, catch basin cleaning, water leak repair, bathroom and kitchen plumbing experts.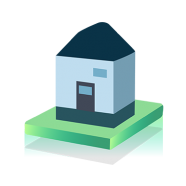 Internal and exterior basement waterproofing services, foundation repair, sump pump installation and weeping tile installation.
Trusted Plumbing Services
MT Drains & Plumbing has been offering specialized plumbing services since 1991. We service customers ranging from residential to commercial across the Toronto area.
We are proud to say that our business is built on customer referrals. We take the extra step to make sure that our work is the highest quality available.
Here's the short list of the most common services we provide: Don't worry, if the service you need isn't listed, give us a call!
Looking For Basement Waterproofing Companies?
As a homeowner, you may have already experienced the dreaded wet basement and the issues that go along with having to deal with a constant influx of water. Aside from the massive inconvenience that accompanies a wet basement, the uncertainty of hidden damage to your structure and the cost of repairs suddenly becomes a pressing issue that demands your full attention.
Fortunately, with some tips and a little advice from the pros, you can take steps to prevent severe damage before an intermittent leak begins to wreak havoc on your home. MT Drain's Basement Waterproofing Services provide peace of mind since they ensure your property always remains in excellent condition.
We understand that repairing your wet basement is of critical importance to you, so we deliver the absolute best possible solutions available anywhere. Our years of experience in the field of basement waterproofing uniquely qualifies us to perform virtually any waterproofing according to industry standards that last.
For your reference, below is a quick rundown of our services:
I selected this company from several estimates because it seemed to offer a good combination of experienced, professional knowledge and reasonable pricing. It more than lived up to expectations, with work completed exactly as specified, timelines met, custom made window wells designed as requested, and clear communication throughout. I would definitely recommend this company.
Everything about my experience with MT drains&plumbing was excellent. I had an emergency burst outside hose valve. Val was the plumber who came. He was excellent. Courteous, professional, and knowledgeable. My outside valve was broken and inside one wouldn't shut. He fixed the problem and also gave me tips for how to avoid the same problem in the future. As for the price I thought it was very reasonable. Quite happy all the way around.
These guys are very knowledgeable and professional. The charges are more than reasonable. There were a lot of challenging tasks to perform. Everything was done fast and high quality. Very satisfied.