With over 30 years of experience, MT Drains & Plumbing offers top-notch drainage services to Toronto. We specialize in installing backwater valves that protect homes from water damage caused by sewer backups and flooding. Contact us today for a consultation to ensure the safety of your home.
Our flood protection services help you avoid the hassle of dealing with basement flooding, raw sewage leaks, and sewer backups. If you're located in Toronto, you may be eligible for subsidies on the installation of backwater valves or other flood prevention projects through the Toronto Flooding Subsidy Program. For more information, visit the program's website.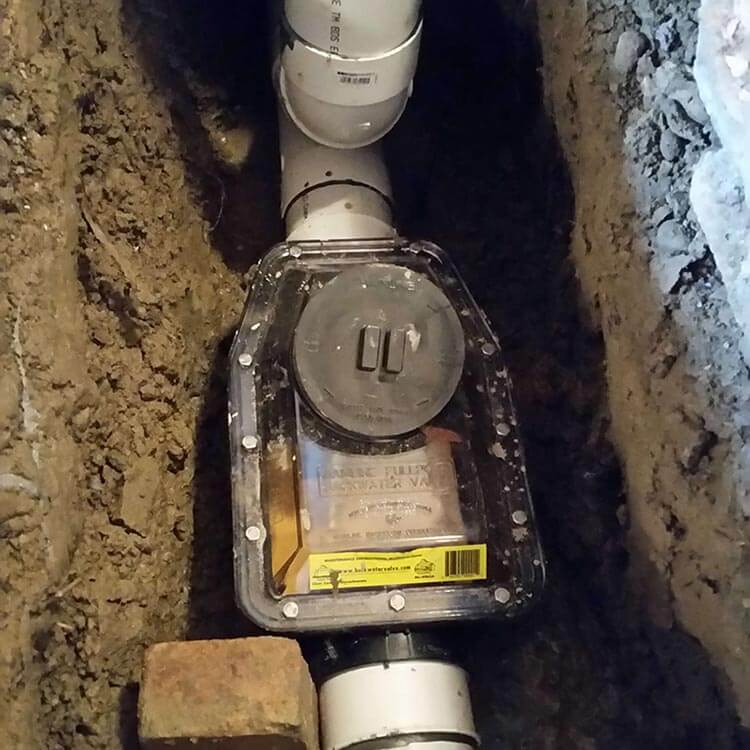 3 Benefits of Backwater Valve Installation in Toronto
1. Prevents Basement Flooding
During heavy rainfall in Toronto, homes are at risk of basement flooding due to the overload of the main sewer system, leading to sewer backflow. By installing a backwater valve, you can prevent sewage water from moving backward and re-entering your home.
Without a proper backwater valve installed, water or sewage can enter your basement and cause significant damage to your walls, floors, electronics, and valuables. By installing a backwater valve, you can avoid expensive repair costs that come with basement flooding.
In Toronto, installing a backwater valve can also lead to a discount on your home insurance premiums. By reassuring your insurer that you have taken the necessary measures to protect your home from sewer backflow, you may qualify for a reduced premium. Be sure to inform your insurer about the installation of the backwater valve to receive the discount.
Request a free on-site estimate
How A Backwater Valve Works?
If you're considering installing a backwater valve in your Toronto home, understanding how it works is important. The backwater valve prevents waste from flowing back into your home through the pipes in case the main sewer line becomes overloaded. Within the backwater valve, there are two flaps that open to allow wastewater to flow out of your home and vent sewer gas out of the house. Attached to the flaps of the backwater valve are small floating devices that detect sewer backflow and close the flaps to prevent wastewater from entering your home. Once the backflow stops, gravity forces the waste to return back into the sewer system rather than entering your home.
By installing a backwater valve, you can prevent sewer backflow and protect your home from potential water damage. Contact MT Drains & Plumbing today to learn more about backwater valve installation and how it can benefit your Toronto home.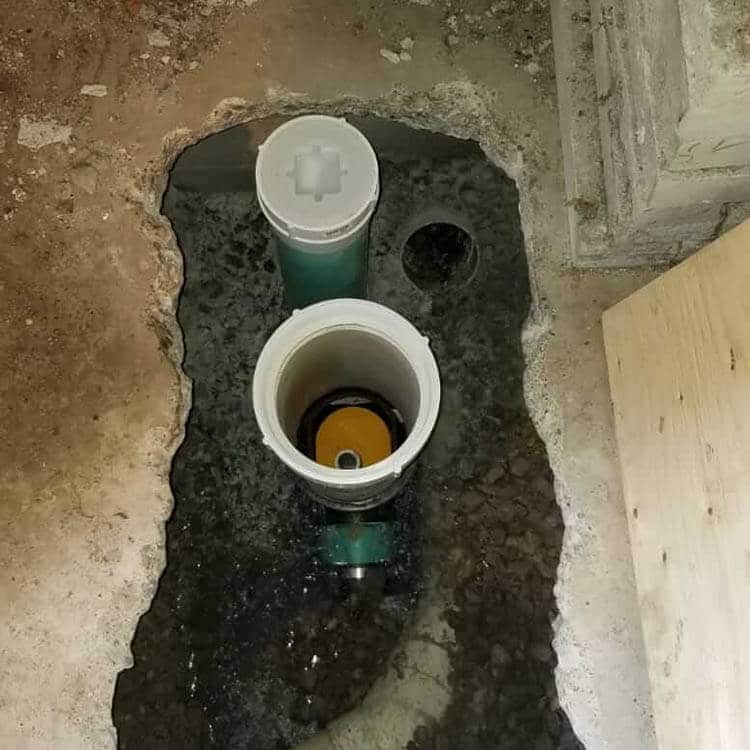 How Much Does it Cost To Install a Backwater Valve?
The cost of installing a backwater valve in Toronto can vary based on several factors such as the type of valve, the location of the valve, and the complexity of the installation. On average, the cost of installing a backwater valve ranges from $1,500 to $3,500. This includes the cost of materials and labor. However, in some cases, the cost can be higher or lower depending on the specific circumstances of each project. It's best to contact a professional plumbing company such as MT Drains & Plumbing for a more accurate estimate tailored to your specific needs. Our team of experts will assess your situation and provide you with a detailed quote that takes into account all the relevant factors.
Save Upto $1,250 With Toronto's Basement Flooding Protection Subsidy
If you're a Toronto homeowner, you can save up to $1,250 on basement flooding protection through Toronto's Basement Flooding Protection Subsidy Program. This program provides financial assistance to eligible homeowners who install flood protection devices like backwater valves. To learn more about your eligibility and the application process, contact the experts at MT Drains & Plumbing today. Our team can guide you through the process and ensure you take advantage of this valuable program.