MT Drains and Plumbing is an established plumbing company offering cost-effective drain repair services in Toronto for residential and commercial properties.
We have over 20 years of experience providing top-rated plumbing services to residents in the GTA and have the equipment and skilled personnel to ensure your plumbing and drain systems are clean and your property protected from water damage.
Call us today to book a service call for exceptional drain cleaning services in Toronto.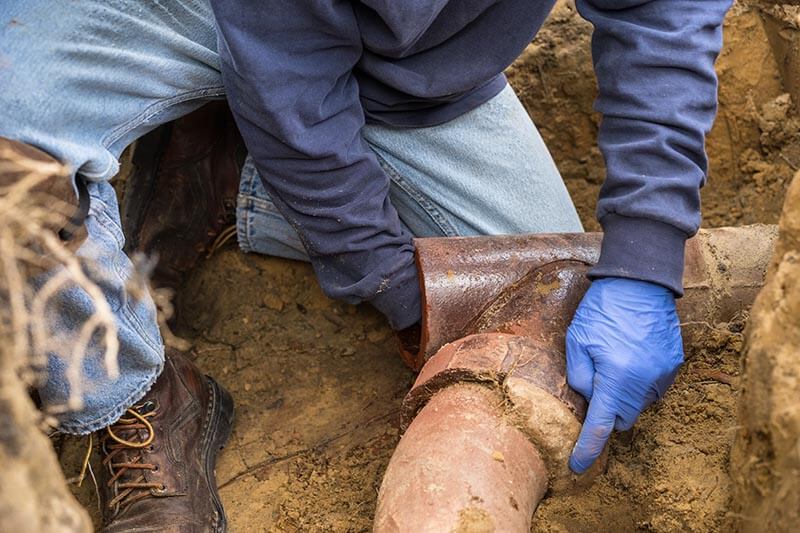 Top-Rated Drain Repair Experts in Toronto
It's no mistake that we are one of the top drain experts in the Greater Toronto Area.
Our plumber's approach every job with professionalism and courtesy. We are committed to offering the highest quality plumbing, waterproofing, and Toronto drain repair services that exceed the expectations of our customers.
Expect free in-home estimates from our service technicians with upfront, transparent pricing (and the option for flexible pricing). We will never begin a job before we agree on a price, so you won't have to worry about unexpected charges.
Need Drain Service in Toronto?
Our Plumbers Are Licensed and Insured
All our plumbers are licensed and insured to offer a professional plumbing, waterproofing, and drain repair in Toronto.
With this certification and legitimacy comes the peace of mind that you are getting the best services from the best people.Both residential and commercial plumbing systems are complicated; if you engage the wrong team for the job, the results can be disastrous.
MT Drains &Plumbing has a team of fully-licensed journeymen plumbers to handle all types of plumbing jobs. All our technicians have undergone a thorough criminal background check, understand customer service, and have received extensive training, which makes them experts in the field.
To book a consultation with MT Drains & Plumbing, click here or call 905-761-5551.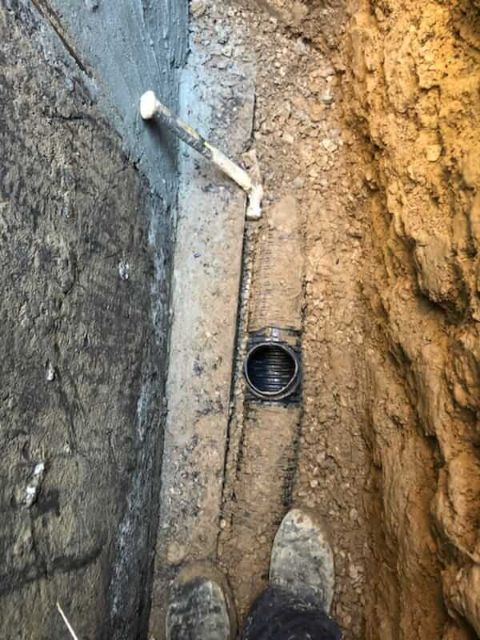 Our Licenced Plumbers Can
Drain Repair Services We Offer
At MT Drains & Plumbing, we are committed to offering you the best plumbing, waterproofing, and drain repair services available. Among other services, you can count on us for:
Residential Plumbing Services
Commercial Plumbing Services
Fixture Installation, Repair, and Service
Repair or Replacement of Drain Piping
Hydro Jet Drain Cleaning
Low Water Pressure
Trenchless Drain Replacement, Installation, and sewer Repair
Pipe Repair, Descaling, and Thawing
Drain Snaking Service
Tree Root Invasion
Gas and water line Repair
Give us a call for a free estimate and on-site visit so that we may assess your particular situation and offer you customized service.
Offering 24/7 Emergency Plumbing Services
Why Choose Us for Your Drain Repair Services?
MT Drains & Plumbing is a legitimate plumbing, waterproofing, and drain repair contractor. We have experience in providing a full range of residential and commercial services in Toronto and surrounding areas.
We always treat you with professional courtesy, offer cost-effective services, and give you honest advice.
Guaranteed Workmanship and Parts
Same-Day Appointments and Emergency Services
Trained and Professional Journeymen Plumbers
Fully-Insured Services
Courteous, Customer-Centric Service
Cost-EffectiveTransparent Pricing with Free In-Home Estimates
No-Mess Work
"Prompt And Professional Work"
Pavel and his team are by far the best contractors I have ever worked with. I had a sump pump and back valve and main drain issue. He came and fixed everything in one day – the work was done perfectly and at a very reasonable price compared to other industrial plumbers. Since then there have been a few other issues that I have called Pavel about. He is always around to answer his phone – and he always stops by almost immediately to help. Never in my life have I experienced a better contractor. I very highly recommend Pavel and his team!
Reviews From Our Happy GTA Customers
Elayne from Thonnhill
Trusted Pros
I contacted MT Drains & Plumbing, they called me back immediately and gave me an estimated arrival time.They were extremely prompt. That really counts when you have a leak! Pavel and Eddie are very polite and tidy. They identified and fixed the source of the leak professionally.
Maria From Concord
Trusted Pros
These guys saved our life by showing up in time and replaced a leaky pipe easily! After that, we scheduled an appointment for the next day to check everything out, so the leaking problem won't bother us again because of the extremely cold temperatures. We had great communication and we received all the answers that we needed for future prevention of the problem. Well done job! I would say, above and beyond.
Ryan from Toronto
Trusted Pros
My wife and I purchased an older home in East York with the understanding that we were going to need to do a fair bit of work to modernize the infrastructure. Plumbing being a major focus. I contracted MT to: replace cast iron plumbing stacks (there were two in my home), plumb our new kitchen main floor, and also a basement kitchen that we have, as well as some plumbing for two new bathrooms. We also decided to replace the clay sewers in the home which were about 75 years old and also install a backflow valve. Eddy, Pavel and their team of plumbers did a great job.
Max from Richmond Hill
Trusted Pros
Had a great experience with MT Drains & Plumbing, I recommend everybody to contact Pavel for any plumbing project question. We had a water heater and softener installed at our home and price and service were top notch!
Janna from TorontoHill
Trusted Pros
Thank you MT drains for being reliable, always on time and trying to accommodate my variable schedule. I am very satisfied with the price and service I was provided.
We Offer 24/7 Emergency Plumbing Services
When faced with a plumbing emergency, time is crucial. The last thing you want is to spend valuable time searching for a plumber that is open nights, weekends, or holidays.
Our expert plumbers are on call 24/7 to provide emergency plumbing services for homes and businesses in the Greater Toronto Area, including:
Water Flood Damage Cleanup and Restoration
Unclogging Drains
Toilet and Sink Repair
Sewer Back-Up
No Water
Burst Pipes, Water Leak Repair, and more
We won't charge you fees exorbitant fees, either. MT Drains & Plumbing provides the emergency plumbing services you need, when you need it, and at prices that won't break the bank.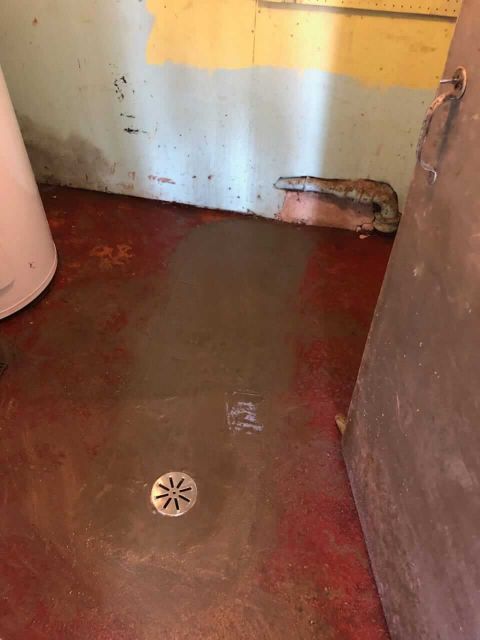 Offering 24/7 Emergency Plumbing Services
Drain Cleaning Services We Offer in Toronto
Whether you need to unclog blocked drains or want preventive maintenance, MT Drains and Plumbing is your preferred contractor for lasting and reliable drain cleaning services in Toronto.
Contact us for the following professional services:
Kitchen Drain Cleaning
Bathroom Drain Cleaning
Basement Drain Cleaning
Drain Snaking
Hydro Jetting
Chemical Drain Cleaning
Storm Drain Cleaning
Sewer Camera Inspection
Sewer Drain Cleaning
Get in touch with us to discuss your needs and schedule plumbing services in Toronto and the GTA, including Alliston, Burlington, Milton, Mississauga, and Vaughan.
Kitchen Drain Cleaning
Your kitchen sink drains withstand lots of grime and debris every day, including food, grease, cooking oil, and dish soap. The buildup of this debris can harden and lead to a clogged kitchen drain. A kitchen drain pipe clogged with food matter and other debris eventually turns into a sink full of dirty water and unpleasant odours.

At MT Drains and Plumbing, our kitchen plumbing specialists can help you clear these blockages promptly using professional tools such as cameras and powerful drain augers. We will locate and clear the blockage from your kitchen plumbing, restoring your sink and enabling you to prepare food and wash dishes.
Contact Us
Bathroom Drain Cleaning
Bathroom and toilet clogs are another common plumbing problem due to foreign items like earbuds and sanitary products. Eventually, these objects build up in the pipes, causing an obstruction or burst pipe. At MT Drains and Plumbing, we have the skills and tools to thoroughly clean your pipes. We can also help you avoid more severe plumbing problems down the line, such as tree root invasions and sewer backups.
Contact Us
Bathtub Drain Cleaning
It's easy to neglect your bathtub drain until your tub is full of dirty water that doesn't drain or drains too slowly. A bathtub drain clogged with hair, soap scum, dirt, and shampoo buildup will eventually lead to clogs and drainage problems.

Our draining cleaning professionals can help you clear your hair-clogged drain, giving you back your bathtub. This problem isn't easy to fix on your own and requires special tools used by professionals that clear bathtub plumbing systems quickly and thoroughly.
Contact Us
Bathroom Sink Drain Cleaning
One of the most used sinks in the home is the bathroom sink. Because of this intensive daily use, bathroom sink drains can accumulate all sorts of debris, including hand soap, hair, toothpaste, and other substances. Eventually, these clogs harden and cause obstructions, slow draining, and backup.

At MT Drains and Plumbing, we have the tools and training to clear your clogged sink drain, ensuring a clean and sanitary bathroom environment.
Contact Us
Shower Drain Cleaning
Many shower drain clogs aren't a serious problem and may not need the services of a professional plumber. However, severe obstructions can cause a major inconvenience, including foul odour and water pooling.

Our team of plumbers uses effective techniques like drain snaking and mini hydro-jets to clear any blockages promptly. They will also advise you on the proper shower drain protectors and strainers that catch hair, grease, chemical residue, and soap scum, which are common causes of blockage in most clogged shower drains.
Contact Us
Floor Drain Cleaning
Residential and commercial floor drains can get clogged for several reasons depending on their location. Kitchen floor drains get blocked due to food matter, grease, and dishwashing scum, while bathroom floor drains tend to get clogged by shampoo residue, soap scum, hair, and dirt.

Our team of specialist plumbers offers floor drain cleaning in Toronto that avoids unpleasant water pooling and backups. With our specialist tools (including cameras, video, and drain snakes), we can locate these hard-to-reach blockages and clear them quickly.
Contact Us
Basement Drain Clogged?
Basement floor drains may be invisible, but the blockage can cause significant water damage in your home when they clog. Basement floor drains are at the lowest point of the basement, making them ideal for draining excess water from your home's other drains, leaking water heater pipes, and burst pipes.

Scheduling regular basement drain cleaning in Toronto every three to six months can help keep the debris and residue to a minimum, avoiding unnecessary and expensive blockages that only a powered plumbing drain snake can remove.
Contact Us
Outdoor Drain Cleaning Services
Your home's outdoor drains serve the storm drain and sewer system. When they get clogged due to tree roots, debris, grease, or mainline sewer backups, it can lead to catastrophic property damage.

MT Drains and Plumbing drain cleaning experts can help you keep your outdoor drain pipes clean and clear, preventing raw sewage backups and flooding. We use various practical techniques, including sewer cameras, video inspections, and hydro-jetting, to keep your outdoor drains working as they should.

Remember to schedule regular drainpipe cleaning quarterly or twice a year to save thousands of dollars in unnecessary future pipe repairs and replacements.
Contact Us
Commercial Drain Cleaning
Commercial plumbing systems are complicated and require a plumbing company that specializes in cleaning, maintaining, and repairing them. Whether you need floor drain cleaning in kitchens and other food production areas or routine maintenance of bathroom and toilet drains, at MT Drains and Plumbing, we have a team of highly skilled commercial plumbers ready to offer our clients reliable plumbing services 24/7.

Our team of specialist plumbers can also help you draw up an effective annual maintenance plan that keeps your drain pipes clear, saving you thousands in maintenance costs. Contact us today to see how we can help you protect your business plumbing systems and avoid costly drain problems.
Contact Us
In Need of Drain Snaking Services?
Our service technicians will first locate the clog to determine which tools can remove the blockage efficiently. We fix minor pipe blockages using a plunger, but if the obstruction is more substantial, a drain snake or auger is the only solution.
Our experts lower snake cables into your drainpipes and eradicate the blockages to clear the pipes. After fixing the problem, our service technicians will provide professional advice on recommended drain maintenance practices to prevent the problem from reoccurring.
For professional and reliable drain snaking services in Toronto, engage our team of well-trained journeymen plumbers with the expert tools needed to fix your pipes.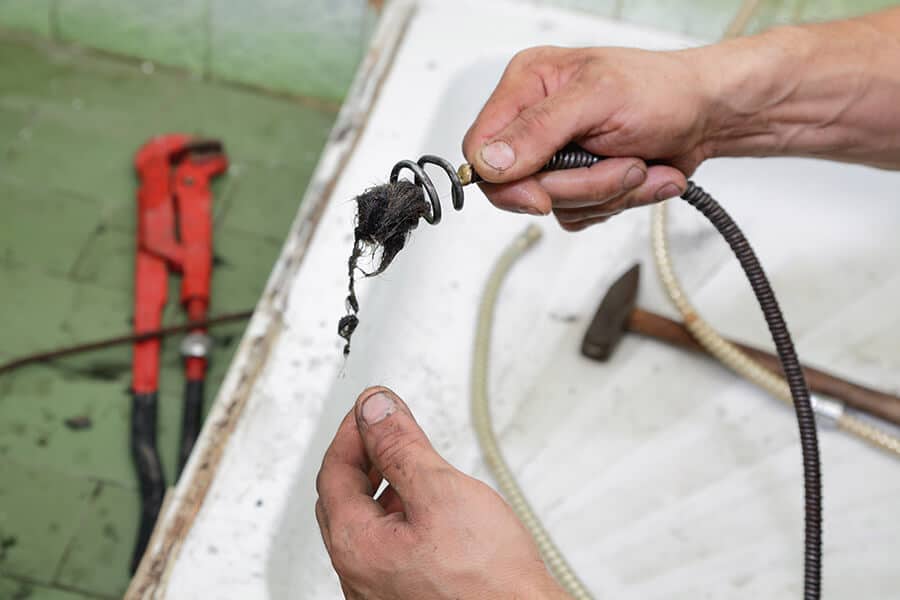 Prevent Sewer Back-Up With a Backwater Valve
Sewer backflow in any city can be a problem;
heavy rainfall
, especially in the summer months, can cause the municipal sewer system to clog through residential sewer drains.
The unpleasant result is a flooded basement, and the best way to prevent sewer water from flowing back into the system is with the installation of a backwater valve. Toronto offers a
subsidy program
to help Torontonians pay for their backwater valve installation.
At MT Drains & Plumbing, we have the expertise and experience to carry our
professional backwater valve installations
that protect your home. We are fully-licensed and insured to install your backwater valve and help you process your claim to the City of Toronto for flood prevention rebates.
Request a Service Call Today
As local Toronto plumbers, MT Drains & Plumbing genuinely understands the needs of residents and businesses in the area. Our residential, commercial, and emergency plumbing drain repair and waterproofing services have you covered. No matter the plumbing job, we're here to fix the issue and get you back up and running in no time.
Whether it's the simple unclogging of a toilet, trenchless sewer repair, or plumbing facilities for a new restaurant in Toronto, ON, contact MT Drains & Plumbing at 905-761-5551 for an exceptional plumbing experience.
Offering 24/7 Emergency Drain Repair Services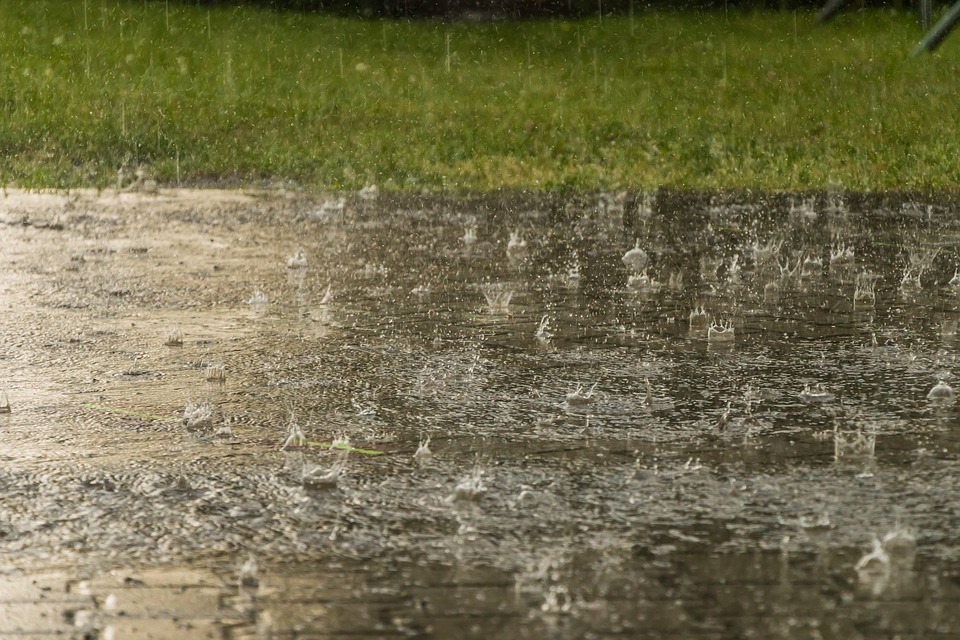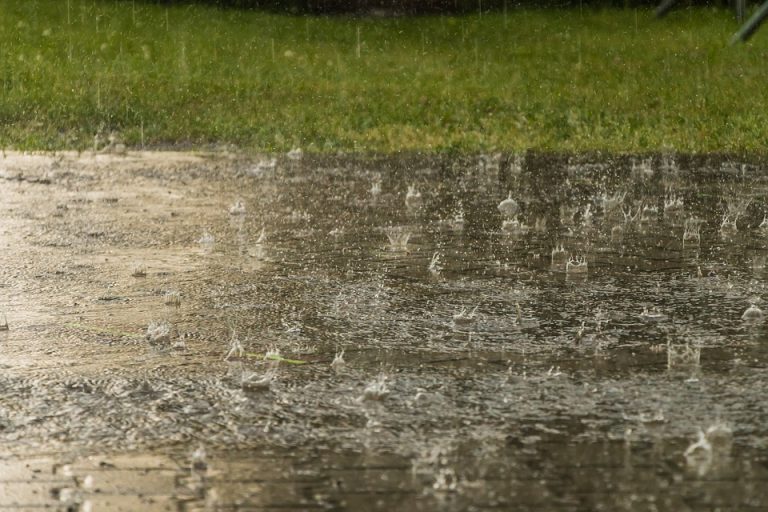 Are you frustrated water pooling in your yard? You might not think that standing water can be a problem, but it is. Here are a
Read More »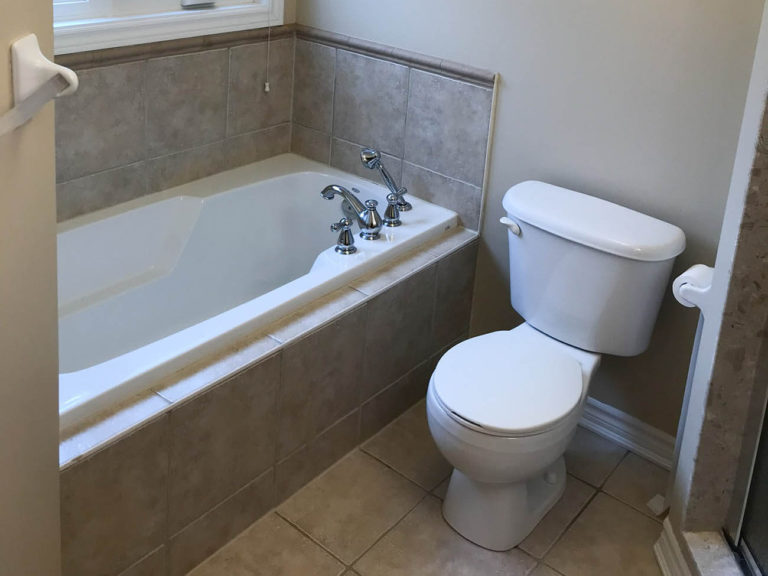 Poor drain maintenance may cause a slow draining bathtub, foul odour, or a complete blockage inside the pipes. The main obstructions include a build-up of
Read More »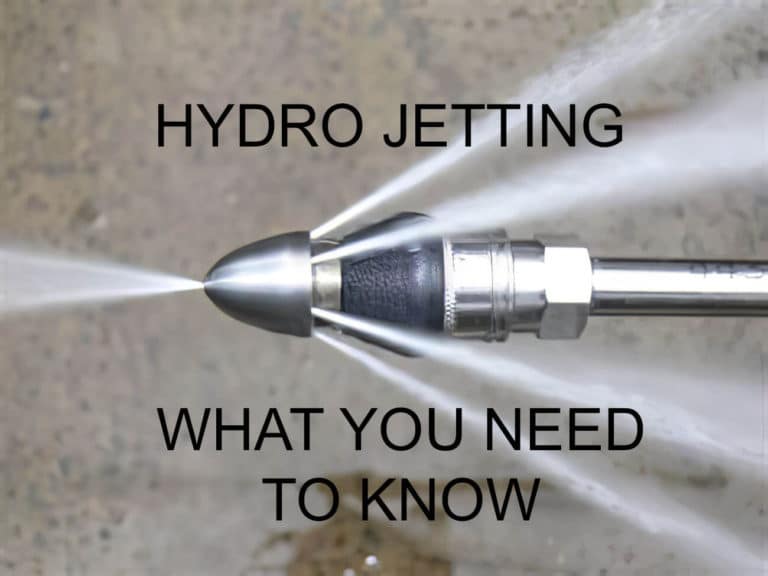 If you often deal with clogged drains, then hydro jetting might be the perfect solution for you. If baking soda and various cleaning solutions don't
Read More »