Wet Leaky Basement Repair & Foundation Crack Repair in Toronto.
Are you experiencing foundation water leaks into your basement? MT Drains & Plumbing is the basement waterproofing company Toronto homeowners call for permanent and guaranteed solutions to stop basement water leaks.
Whether the leak is due to a cove joint fault, floor or wall crack, or hydrostatic pressure, we quickly diagnose the fault and recommend an effective solution. Our experienced team is fully certified and insured and promises to provide you with a tailored solution that fits your budget, preventing future basement flooding and protecting your home.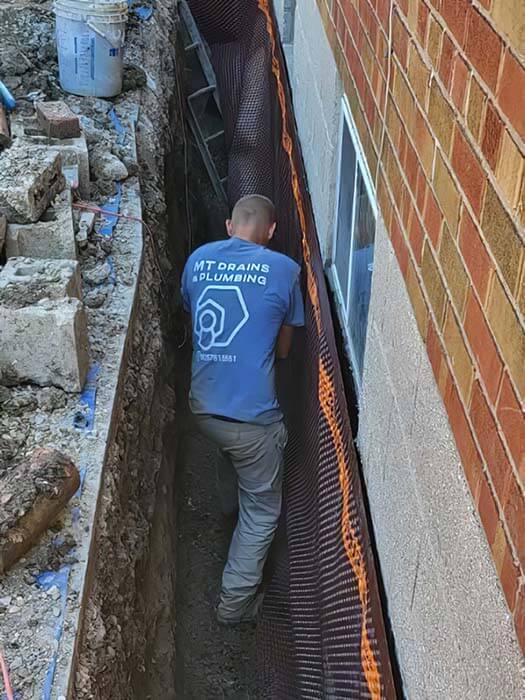 We Offer The Best Basement Waterproofing Services In Toronto
At MT Drains & Plumbing, we take pride in being the experts in basement leak repair. With years of experience, we have honed our skills in providing lasting solutions for our clients.
By carefully assessing your basement and identifying the causes of leaks, we can provide you with a comprehensive solution that fully addresses your basement waterproofing needs. Our expertise in waterproofing services allows us to effectively resolve basement leaks in Toronto. Some of our most sought-after services for resolving basement leaks include:
sump pump installation prevents
basement flooding
by efficiently redirecting excess water.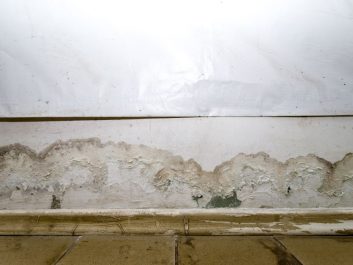 Sealing and repairing of cracks in basement walls and floors to prevent water intrusion.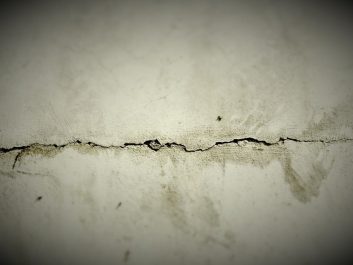 mending basement wall and floor cracks, bolstering structural integrity, and stopping leaks.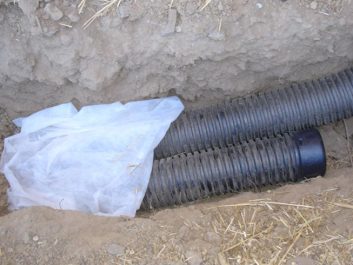 diverting groundwater from your foundations, preventing water damage to your home.
control groundwater, preventing water damage and maintaining dry basements.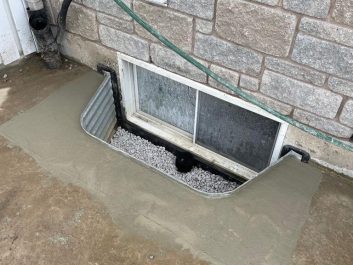 Ensure a dry basement: expertly install window wells to prevent leaks and manage water effectively.
We offer all our services at competitive prices, ensuring that you receive excellent value for your investment. Our skilled team completes projects with utmost precision on the first attempt, giving you peace of mind and eliminating the need for repeat services.
Get Help From Our Licenced & Insured Waterproofers
Waterproofing Prices in Toronto
Navigating the landscape of waterproofing can often be intricate. Sometimes, the root of the problem isn't immediately clear just from a description. This is why at MT Drains & Plumbing, we believe in first-hand assessment. We offer free on-site estimates for our waterproofing jobs. Our experts will visit, evaluate, and provide you with a detailed breakdown of costs, ensuring there are no hidden surprises. Our commitment is to ensure you get the best solution at a fair price.
Type of Job
Avg. Price Min (CAD)
Avg. Price Max (CAD)
Pricing Details
Interior Waterproofing
$80 per Linear Foot
$240 per Linear Foot
Pricing based on linear footage
Exterior Waterproofing
$150 per Linear Foot
$350 per Linear Foot
Pricing based on linear footage
Foundation Crack Repair
$1600
$3200

Pricing per crack based on width and depth:

Up to 4 feet wide and 5 feet deep
Up to 5 feet wide and 9 feet deep

Window Well Repair (Regular)
$1800
$3200

Pricing based on size and depth:

Up to 48″ wide and 4 feet deep
Up to 60″ wide and 9 feet deep
| Type of Job / Avg. Price | Min (CAD) | Max (CAD) |
| --- | --- | --- |
| Sump Pump & Tank | $2100 | $2700 |
| Sump Pump Only | $600 | $900 |
| Sump Pump Battery Back-up | + $900 | + $1200 |
| Backwater Valve Installation (Inside) | $2000 | $2700 |
| Backwater Valve Installation (Outside) | $2400 | $3200 |
Waterproofing Subsidy Program in Toronto
Basement waterproofing is crucial to preventing avoidable water damages, but it isn't the cheapest project. Thankfully, the
Toronto Waterproofing Subsidy Program
makes things more affordable.
Being a recognized waterproofing company,
Toronto
homeowners can access this subsidy by working with us. Taking advantage of the subsidy can save you up to 80% on installing flood prevention tools, like backwater valves and sump pumps. The subsidy also covers projects like capping, pipe severance, and foundation drain.
We'll provide all the guidance you need for claiming the subsidy payment of around $1,700 from the City of Toronto. You can only qualify for the subsidy if you are a registered owner of a Toronto duplex, single-family home, or triple property.
Also, the property must be an existing one and not have already exhausted its maximum payable subsidy.
MT Drains & Plumbing has been caring for the basement waterproofing needs of 
Toronto
 residents for over two decades. We have acquired special experience and skills over many years that enable us to deliver tailored solutions for the unique basement waterproofing needs of each client.
Aside from receiving highly-rated services with long-lasting results, you can expect the following when you choose us for your basement waterproofing project:
About Our Waterproofing Company
As the foremost waterproofing company serving
Toronto
homeowners, our team is comprised of fully licensed technicians who have demonstrated their qualifications and expertise to the highest industry standards. Additionally, our team leader, Pavel, is a recognized authority in diagnosing leaks and delivering lasting solutions. When you select us for basement waterproofing services, you can rest assured that your home is not only in competent hands but also under the guidance of Pavel's expertise, ensuring long-term protection against moisture-related issues.
"Prompt And Professional Work"
Prompt and professional work. This was the second time I had worked with Pavel and his team, to do some work at our Preschool. The plumbing needed to be rerouted, and it was done quickly with minimal water shutoff.
We rely on MT Drains for all our plumbing needs because Pavel and his team are not only reliable and reasonably priced but also consistently work professionally.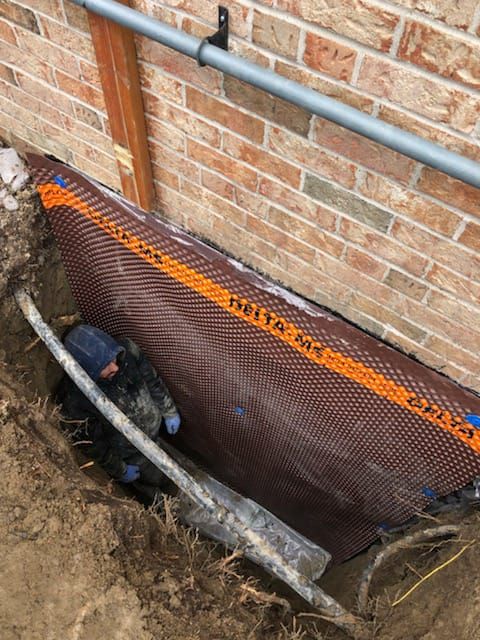 Get Help From Toronto's Top Waterproofers
Local Basement Waterproofing Company
Do you have a leaky or wet basement? Are you unsure where the water is entering from? We can help you find a cost-effective method for your waterproofing your basement in Vaughan. We start by sending a professional waterproofing consultant to evaluate your basement's foundation to find the cause of the water leak.
Every part of your home below ground level needs waterproofing, whether you're experiencing moisture problems or not.
If you do have issues with water in the lower parts of your house, we offer basement leak repair services. We'll patch the crack and then improve your setup, including the installation of sump pumps or weeping tiles as necessary so that it doesn't happen again.
We also offer preventative waterproofing services inside and outside your home. Our expert plumbers can install backwater valves to keep sewage from entering your home during a storm and improve the waterproofing on your walls and foundation before any issues develop.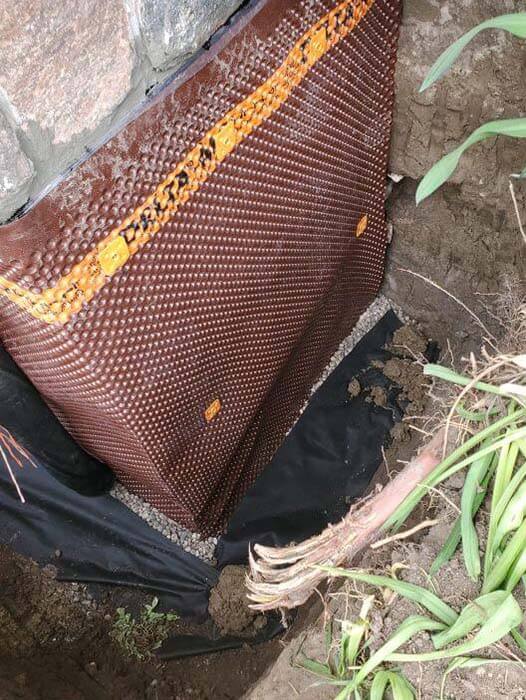 Damp or Leaky Basement? We Can Help!
The sooner you fix a basement leak in Toronto, the better. Ignoring the leak will only lead to deterioration and costly repairs or replacement. It will also affect the safety and structural integrity of your home.
Since different types of basement leaks require unique approaches and specialized equipment, you should always choose experienced and licenced waterproofers in Toronto, like us, for the job.
We've been in the business of providing lasting solutions to basement leaks for almost three decades. Our experience and constantly updated skills equip us with everything we need to cost-effectively and quickly resolve even the most complicated basement leak.
Are you ready to discuss your basement waterproofing Toronto project? Contact MT Drains & Plumbing for impressive services with lasting results.
Damp Basement Repair Experts
Toronto Basement Waterproofing and Crack Repair Experts
Often, a basement wall crack indicates a larger issue with the waterproofing of your home. Long-term exposure to moisture decreases the load capacities of cement and wood, and most cracks result from weakened building materials.
Our team is fully licensed and insured. The training and experience we bring to each job ensures that we'll fix it right the first time.
We not only fix the problem but also take steps to prevent it from recurring.
There is no one-size-fits-all solution for solidifying walls, so we employ a variety of basement crack repair methods. Our experts explain why you need a particular solution so that you can be confident in the improved safety of your home, and we will not move ahead until you are satisfied.
Then, we fix what's broken and protect your home from suffering the same problem in the future. Preventing water damage also increases the lifespan of your basement walls.
Benefits to Basement Waterproofing
It might be tempting to ignore a basement leak, especially if you rarely use your basement or the leak is out of sight. Ignoring the leak doesn't mean it isn't causing problems, and it could eventually cause health issues and thousands in property damage.
The sooner you get
basement waterproofing
, the sooner you can begin using the room safely, including as a home theatre, studio, or hobby room.
Early basement waterproofing also prevents:
Extensive and expensive water damage
Compromising the structural integrity of your building
Mould growth, which can be hazardous to your health
Damage to plumbing or electrical connections in your basement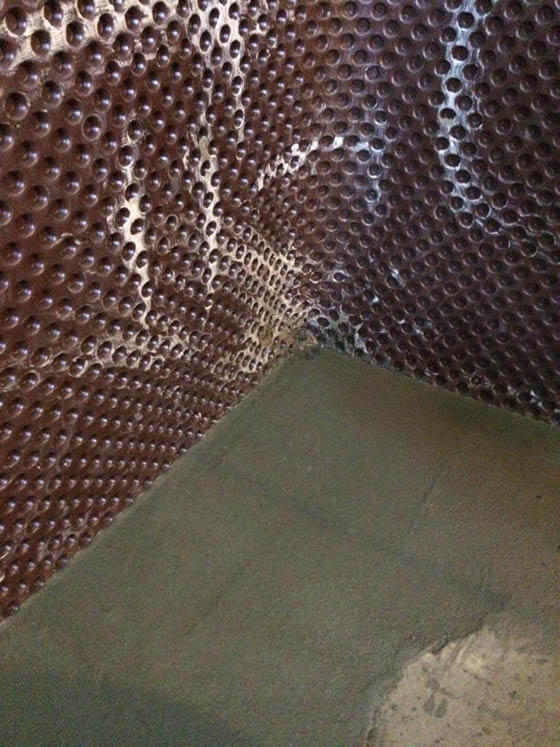 Need Help Waterproofing Your Toronto Home?
Insured and Licensed Basement Waterproofers
Flooding and moisture in your basement or crawlspace are serious. When left untreated, it will lead to even more severe problems, like mould, mildew, and dry rot that will begin to affect the integrity of your walls.
Our team is fully licensed and insured. The training and experience we bring to each job ensures that we'll fix it right the first time.
In the rare instance that a mistake or accident takes place, you are protected since our insurance covers both damages to your home and injuries to our workers.
"Offered Us a Reasonable Solution and Price"
We had a leak in the corner of our basement. Pavel examined the area and provided some tips on how to inspect and find the cause. After finding and locating the root of the problem, he provided me with a reasonable solution and reasonable estimate of cost.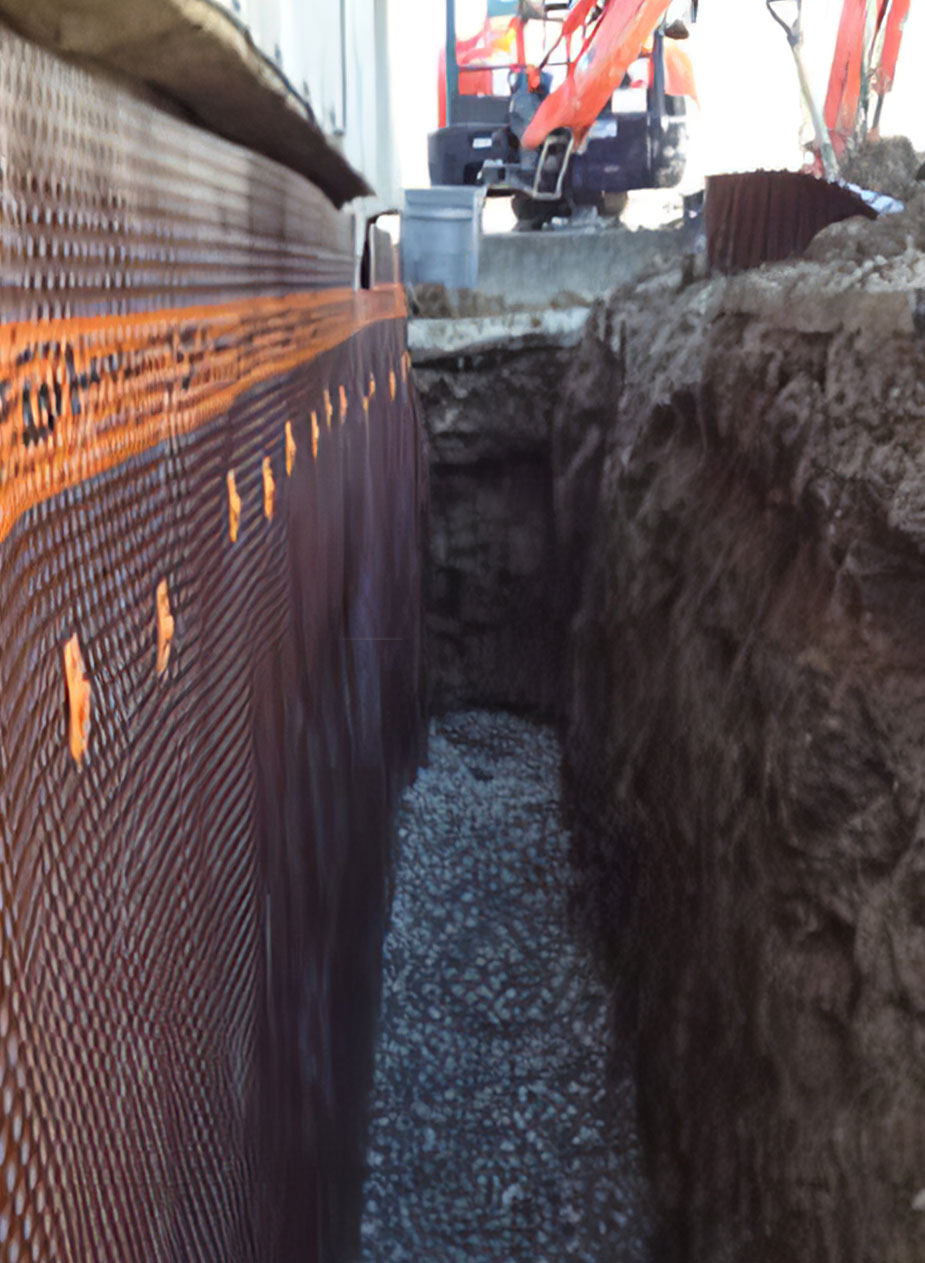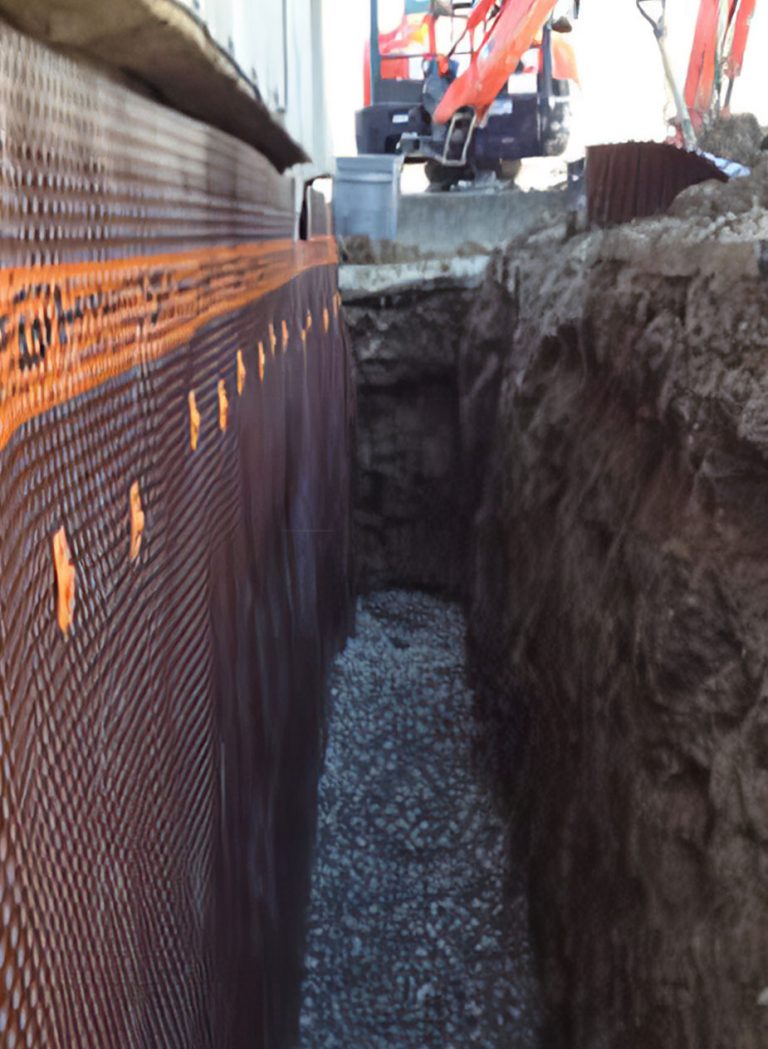 A Few Of Our Basement Waterproofing Projects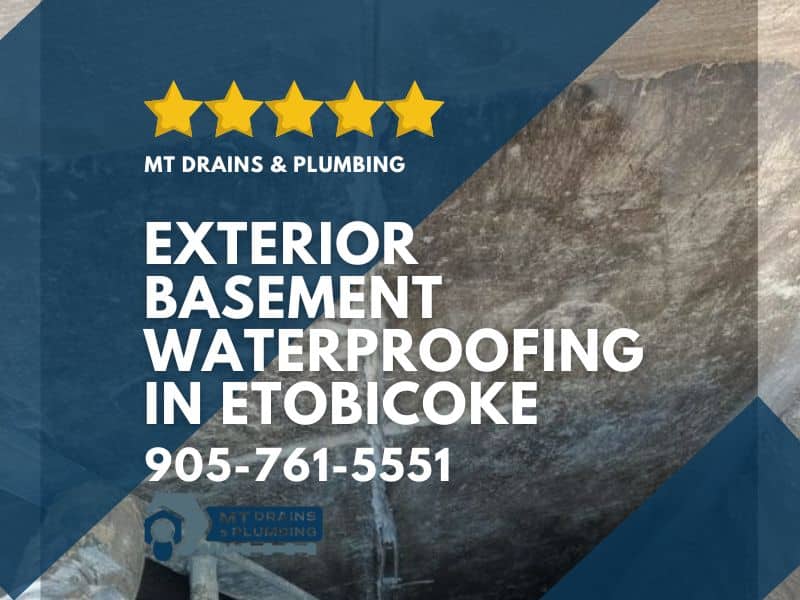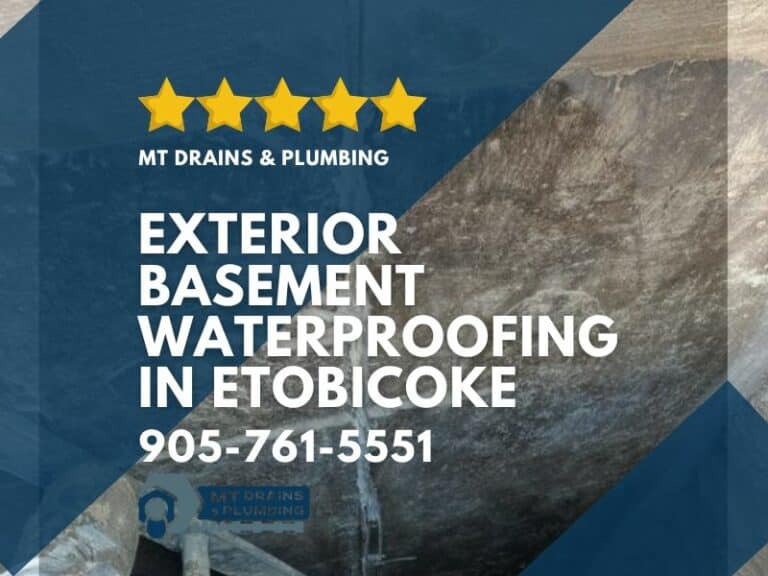 MT Drains recently performed an exterior waterproofing job in Etobicoke. The property had a significant structural issue that had to be addressed quickly. The Need The basement of this Etobicoke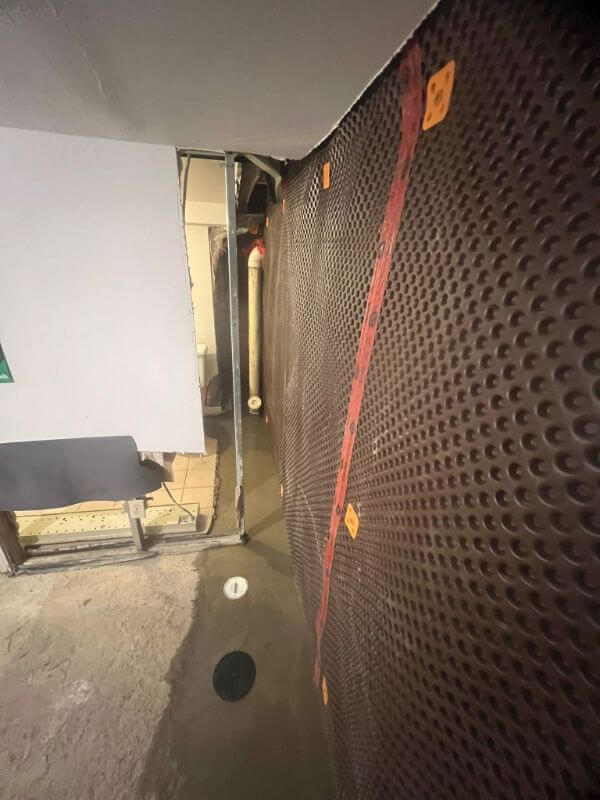 Recently, we provided interior waterproofing in midtown Toronto, and we're really proud of the results. Here are a few details about the job and the client's testimonial. The Need Water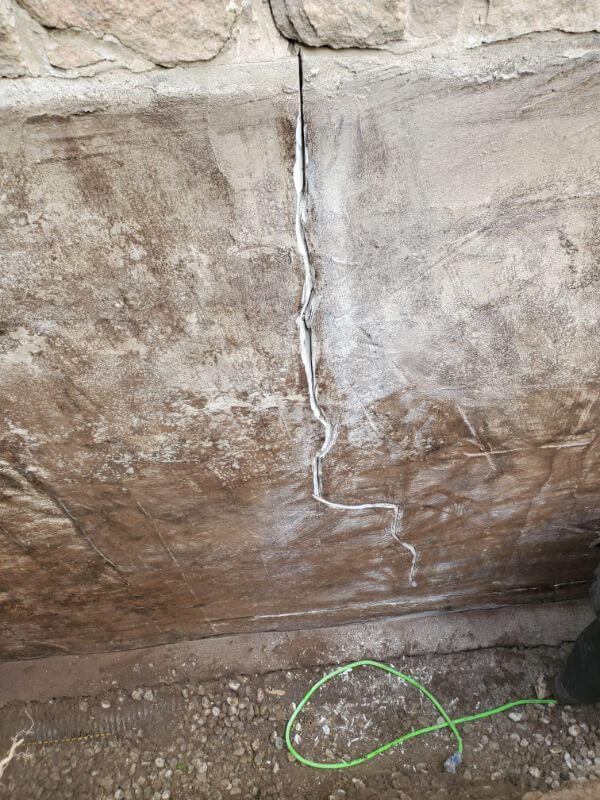 Exterior waterproofing can solve many problems, like foundation cracks and constant condensation on basement windows. Not too long ago, a homeowner called us and requested exterior waterproofing in Stouffville, and
Industry Leaders in Basement Waterproofing
At MT Drains & Plumbing, we are the first choice for basement waterproofing in
Toronto
. We deliver long-lasting results on all projects, with the latest proven basement waterproofing tactics, and the best results the first time around.
For all repairs and installations, we use top-quality products from leading manufacturers. You are bound to get a perfect finish on any waterproofing project without worries about calling us for repeat services.
We have diligently acquired a long list of happy customers throughout the Greater Toronto Area over our time of service. We would love to add you as another happy customer by providing you with a dry, safe, and comfortable basement.
Interior vs. Exterior Waterproofing
If your basement is often wet, it can lead to complications, such as persistent strongodours and rampant mould growth. Leave it long enough, and it could also damage floors, walls, pillars, and ceilings.
The wetness could be due to water leaking into the basement from outside from wall seepage or poorly installed basement windows. It could also be internal from a damaged pipe or floor seepage from hydrostatic pressure. Depending on the cause, we can provide a lasting solution through external or interior waterproofing.
Exterior waterproofing involves waterproofing and sealing the foundation of your home to cover cracks that can let in moisture. Interior waterproofing usually involves concrete coating or installing a drain along the base of your walls. The drain will catch water seepage and safely deposit it outside your basement.
Let us perform a free on-site estimate to determine if interior or
exterior waterproofing
is the best solution for waterproofing your basement.
"Helped Me Fix My Basement Leak For a Reasonable Cost"
We had a leak in the corner of our basement. Pavel examined the area and provided some tips on how to inspect and find the cause. After finding and locating the root of the problem, he provided me with a reasonable solution and reasonable estimate of cost. The work his crew did was professional and clean. I highly recommend Pavel, for I find him professional, reasonable, responsive and cooperative.
We Offer Free On-Site Estimates
See if our basement waterproofing company Toronto is right for you—contact us today for a free on-site estimate. You can schedule our technicians to visit at a time that best suits you.
After examining your basement cracks and water leaks, we'll recommend solutions that fit your budget and goals. We can also provide you with a free no-obligation quote based on the recommended service. Our quotes are always competitive, and we are happy to answer any of your questions.
There are various causes for a basement leak in Toronto. Popular culprits are wall cracks, hydrostatic pressure, cove joints, and floor cracks.
Wall cracks can be caused by the house settling or shrinking, cement drying, and seismic activity. The presence of cracks can create entry points for water in the soil surrounding the basement.
Hydrostatic pressure is caused by water underneath your basement floor or wall pushing against the barrier until it breaks into your basement. We install a French drain to control such seepage by draining the water to a sump pump or outlet.
Cove joints are where the walls of your basement meet the floor. The point isn't perfectly sealed, so water can leak into the basement from there. A French drain or other types of interior waterproofing are effective for controlling such basement leaks.
Floor cracks can force water from the ground into your basement. Such leaks can be caused by hydrostatic pressure or a burst pipe under the foundation.
The right approach to fixing a basement leak will depend on the cause. By carefully assessing your basement leak, we can identify the best solution and stop it from reoccurring.
Call MT Drains & Plumbing today to discuss your basement waterproofing needs and arrange for a free on-site estimate.
Offering Emergency Basement Leak Repair in Toronto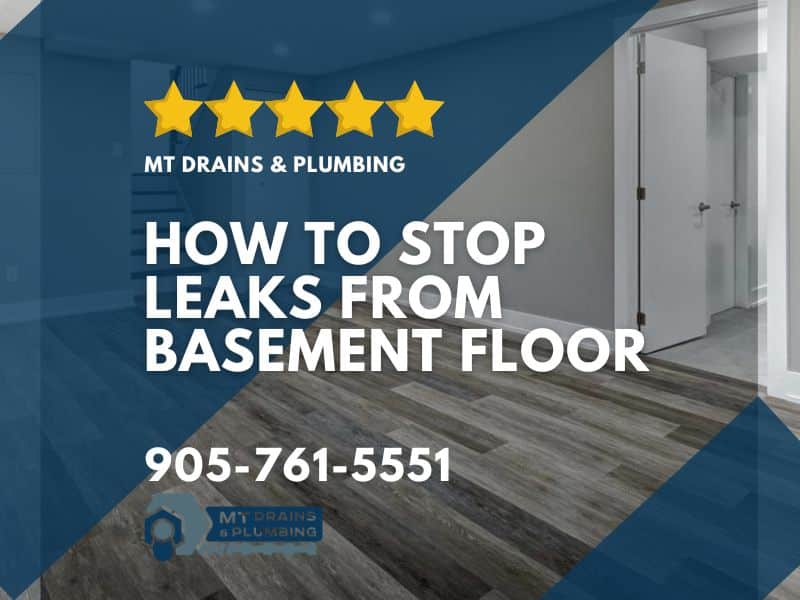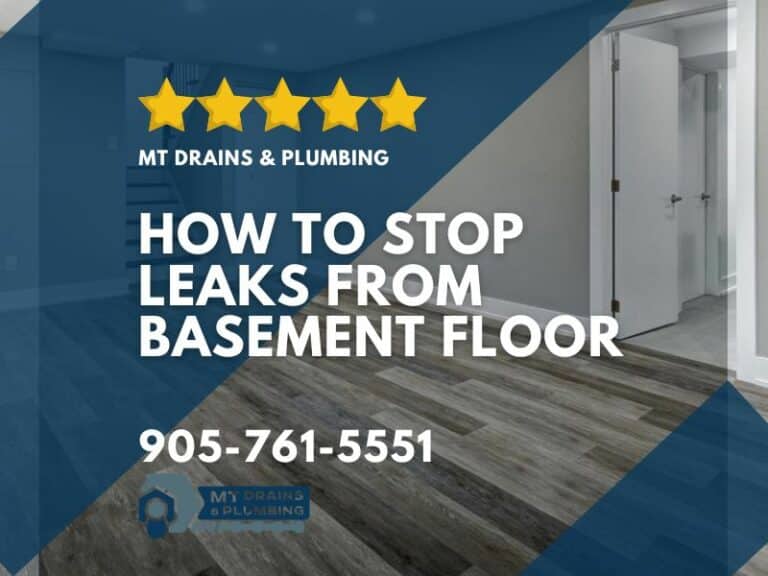 In this article, we explore the crucial importance of waterproofing your basement, including the signs to look out for, the common causes of basement floor
Read More »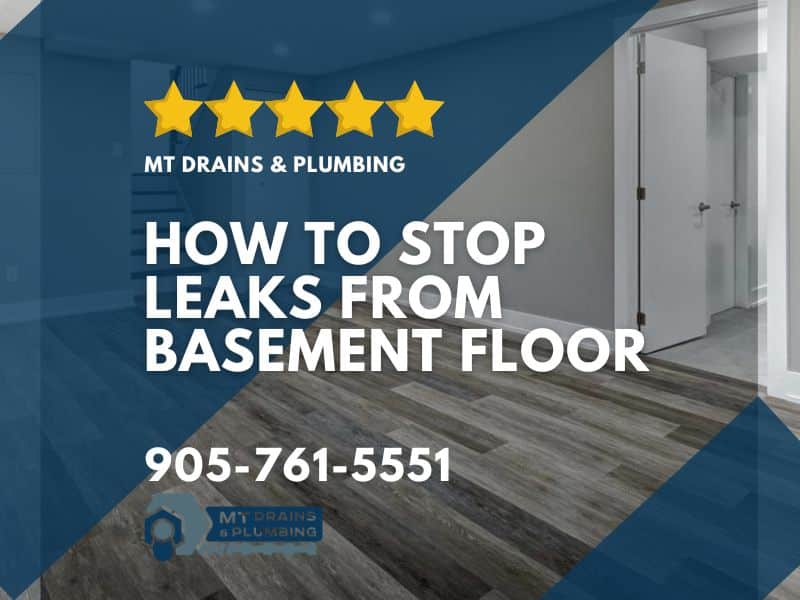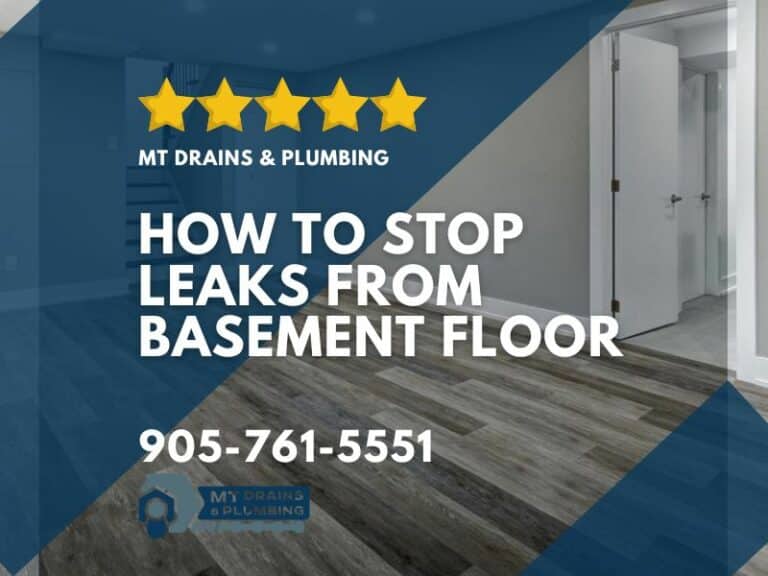 You expect most leaks to come from the bathroom or kitchen, but they can also originate from your basement. Since it's located below ground level,
Read More »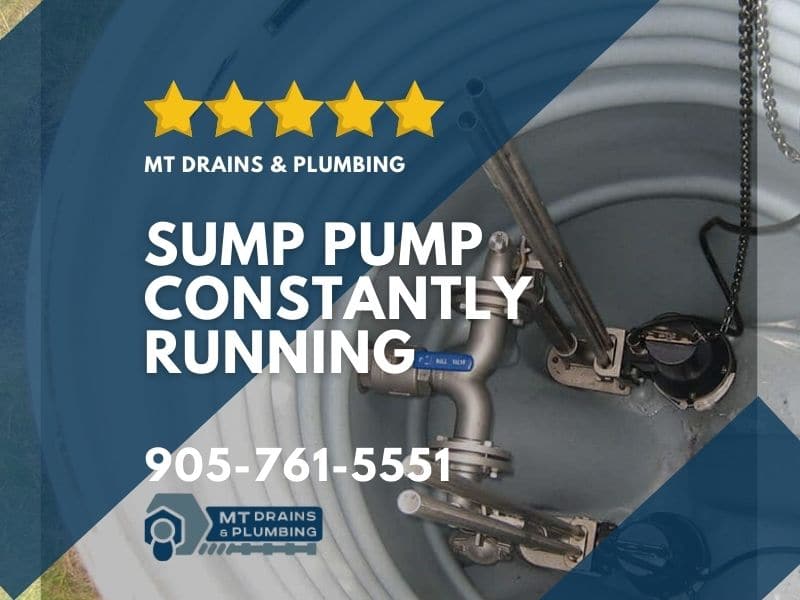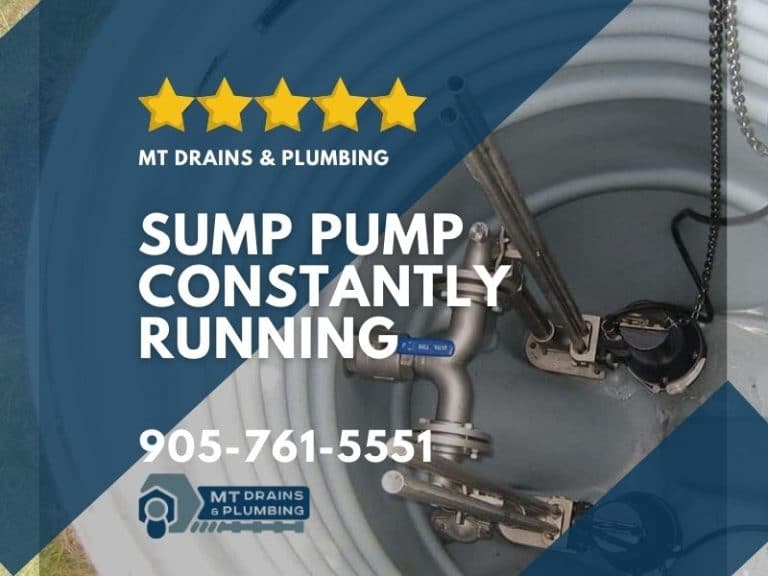 Do you find your sump pump constantly running for no apparent reason? If so, you're not alone. This is a common problem that can stem
Read More »