Basement Leak Repair Services
Do you have a leaky basement?
Homes in the Barrie area are often exposed to rough weather due to its location near Lake Simcoe.
Basement waterproofing can come in handy for a few big reasons. Our waterproofing Company gives your foundation protection from the elements and prevent leaks and water damage.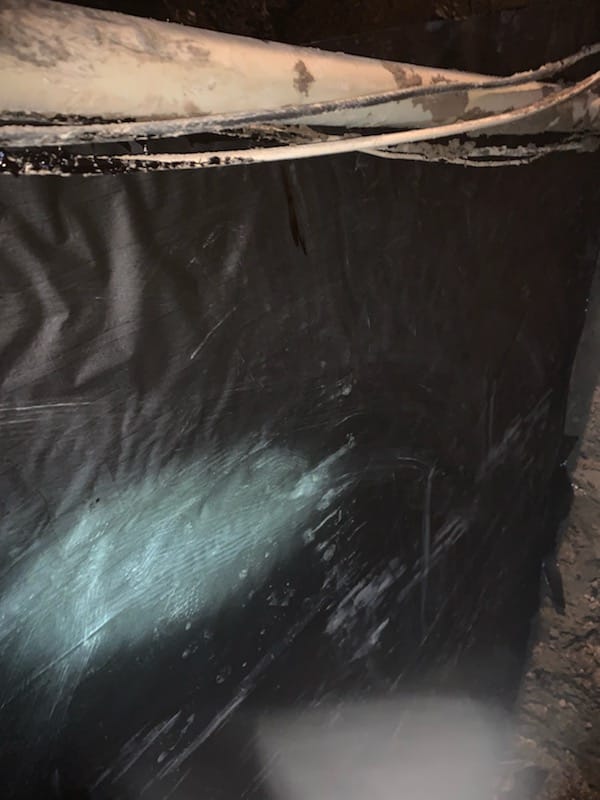 Waterproofing Comapny Reviews in Barrie, ON

Lynne Wilson
Basement leak repair
We had the pleasure of working with Pavel and his team of waterproofers. Our basement wall crack was causing a leak in the basement. Pavel came the same day to investigate the issue, the guys did an amazing job and it like there were never here. I would recommend Pavel for waterproofing and plumbing to everyone.
Are you experiencing a wet basement in Barrie? Never fear. MT Drains & Plumbing company that can give you access to the finest and most thorough waterproofing assistance around, period.
When you need a five-star basement waterproofing Company in Barrie, nothing can be better than our expertise and skillsets, period.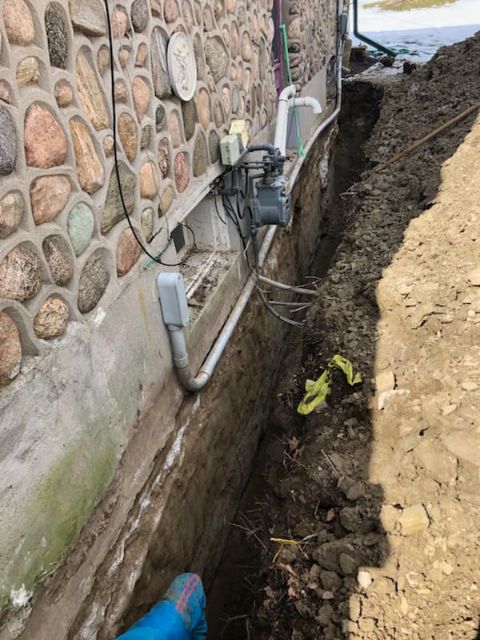 Because Barrie is located in central Ontario and spans to an area of 40 sq mi. Barrie's location near Lake Simcoe exposes the city to several extreme weather conditions.
It is common to see an average of 17cm of snow during the winter and about 65mm of rain per month.
homeowners located in Barrie are prone to having basement waterproofing being located so close to the lake making the humidity levels higher than normal.
We are professional foundation repair contractors in Barrie Ontario and nearby that provide no-cost foundation inspections.
If your house has developed foundation repair problems, you can rely on us to end structural foundation damage, whenever you need affordable foundation repairs for your home or business in near you in Barrie, always choose the skilled and experienced team at MT Drain
Is Interior Basement Waterproofing Right For You?
Interior basement waterproofing in Barrie can be advantageous for people who appreciate efficiency. Interior basement waterproofing starts off with finding the source of the leak and clearing of all furniture and floor to prevent damages. If internal waterproofing is possible it could be your best choice. While interior basement waterproofing is cheaper as it does not require excavation,  a professional waterproofer should inspect the problematic areas first, if interior waterproofing is not possible, other options are available.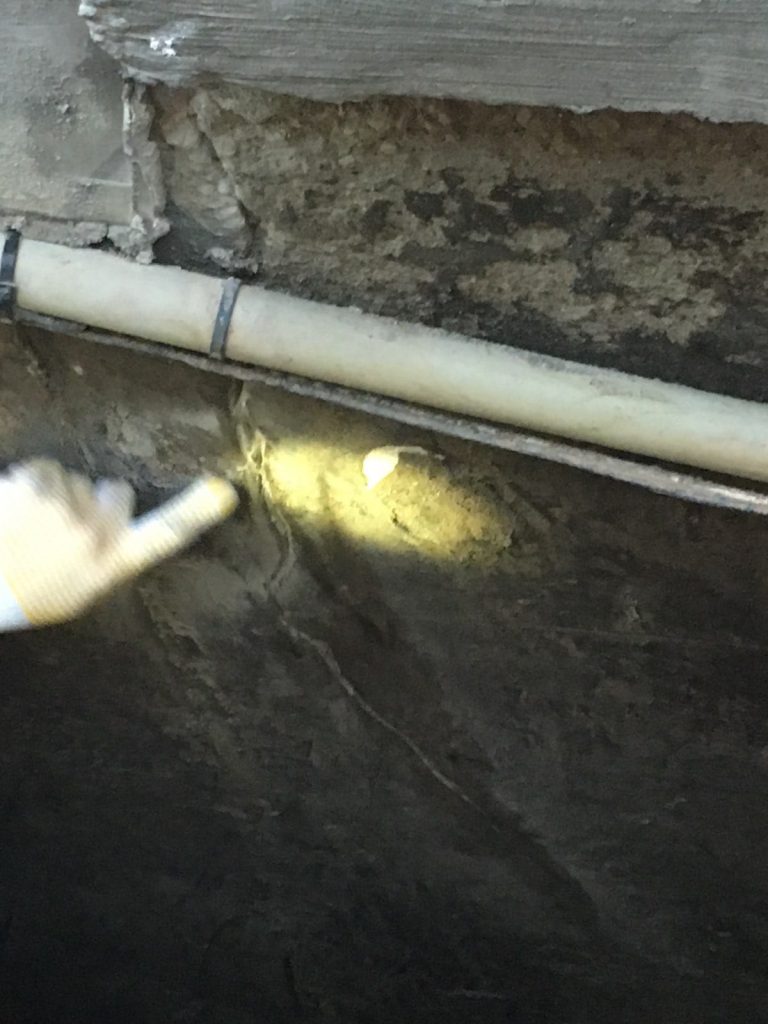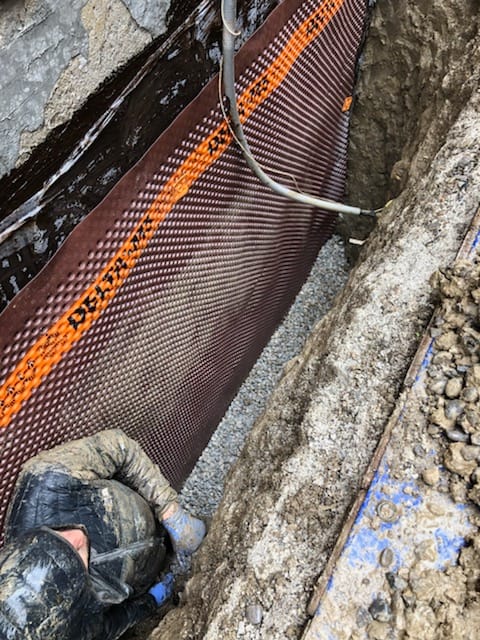 External Basement Foundation Repair Barrie ON
MT Drains & Plumbing company external basement waterproofing services in the Barrie area proven to be effective in protecting home owners from wet basement problems. External basement waterproofing is the most popular solution to fix a leaky basement. The process starts with finding the crack in the basement foundation, followed by excavation and repair of the foundation crack. Lastly, drainage is installed and backfill is applied and Barrie basement waterproofing professional team can get the job done within a few days. It is recommended to get a free on-site estimate. Our Barrie Foundation Repair professionals offers free onsite estimates and leak diagnostics Call today 705-999-8044
Wet, Mouldy & Damp Basement In Innisfil
Innisfil a town just south of Barrie, located on the shore of Lake Simcoe is a house to many new subdivisions as well as some beautiful century homes. Our basement waterproofers have helped many happy customers in the Innisfil area with preserving their stone century homes. Many new residential areas are also prone to a wet basement. As the basement settles some foundation cracks can be formed which allow water to enter your home. We offer free on-site estimates to determine if an internal waterproofing is possible.
The Plumbing Services We offer In Barrie ON