French Drain System Installation Services
If you have water damage or drainage issues in your basement, a professionally installed French drain could be the answer to these problems.
French drains are trenches dug into your property and covered with gravel or rock. We bury a perforated pipe that redirects surface water away from your building to a septic tank or drain area. So when the heavy rain hits, the water drains exactly where it should go.
These are ideal for many homes in the GTA, as they give your property the drainage it needs, before, during or after the building process.
They typically can last for up to 10 years, but make sure you have your French drains inspected regularly. A clogged drainage system can do as much harm as not having one at all. Our experienced staff can help you with that as well.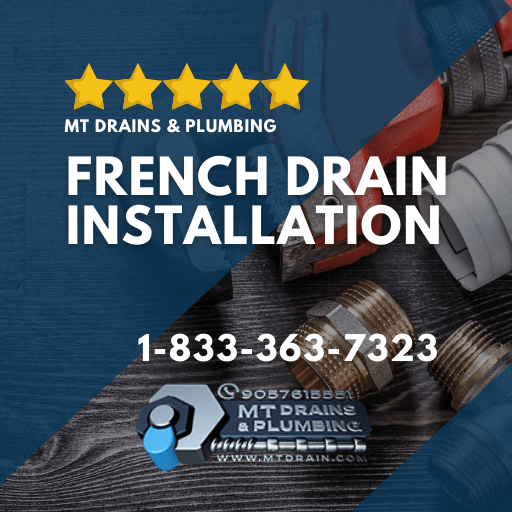 Waterproofing review in Richmond Hill
We had leaks in basement and drains backing up. Pavel from MT Drains came immediately to fix the problem… Pavel was very accommodating and made sure our business was not interrupted. Thank you for all your excellent work
Some Benefits of French Drains
Why should you consider asking MT Drains & Plumbing to install a new French Drain on your property? This type of water drainage control system has existed for centuries. It offers an excellent way to promote rainwater runoff away from foundations and basements, and towards desired water channels through a perforated underground drain pipe.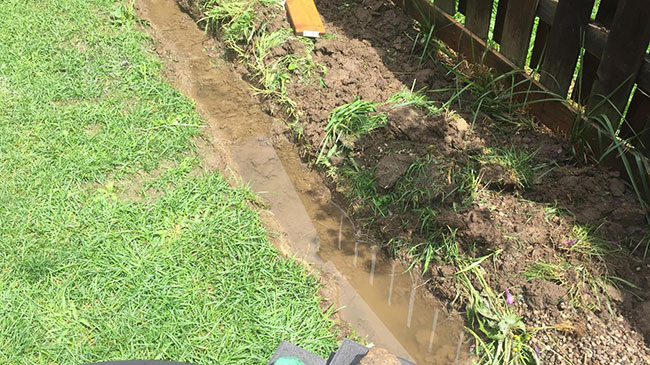 French Drains help homeowners waterproof property more effectively. Their ongoing widespread popularity around the world today attests to their immense utility. Just consider a few of the most important benefits offered by a French Drain:
Effective Handling of Negative Slope Drainage:
Another noteworthy benefit of French Drains is their ability to handle negative slope drainage situations. Negative slope drainage occurs when the natural slope of the land causes water to flow towards a building or a specific area instead of away from it. This can lead to pooling water, erosion, and potential water damage. French Drains excel at addressing this issue by intercepting the water's flow and redirecting it through the perforated drain pipe. The system efficiently captures and channels the water, preventing it from accumulating in unwanted areas and safeguarding your property from the harmful effects of negative slope drainage.
Reducing Soil Erosion:
Soil erosion can be a significant concern, especially in areas with heavy rainfall or poor drainage. French Drains help mitigate soil erosion by controlling the movement of water across the landscape. By directing water away from vulnerable areas and distributing it to desired drainage paths, these drains play a vital role in preserving the integrity of your property's soil structure. This not only prevents unsightly gullies and uneven terrain but also maintains the fertility of your soil, benefiting any plants or vegetation you have on your property.
Low Maintenance Solution:
French Drains are relatively low maintenance compared to some other drainage solutions. The design of the system, with its perforated pipe and gravel covering, minimizes the risk of clogs from debris and sediment. Regular inspections and cleaning can help ensure the system's continued effectiveness, but overall, French Drains require less ongoing maintenance compared to open ditches or above-ground solutions.
Versatility in Application:
French Drains are highly versatile and can be customized to suit various drainage needs. Whether you're dealing with residential or commercial properties, French Drains can be adapted to handle different water volumes and flow rates. They can be installed around foundations, driveways, gardens, and other areas prone to water accumulation. This adaptability makes them a valuable tool for addressing a wide range of drainage challenges.
Seek Experienced French Drain Installation Services
Although people have installed varieties of so-called "French Drains" for centuries, it is best to obtain this service through an experienced contractor, such as MT Drains & Plumbing. We possess access to the tools and supplies required to help construct a durable, effective French Drain on your real estate swiftly. By working quickly, we minimize construction costs and avoid needless delays thanks to the experience we have with this process.
We serve property owners across the Toronto area and in outlying locations. Ask us to help create an effective, attractive foundation drain to help meet your specific needs. To assist you during this process, we'll gladly visit your real estate in advance and discuss the best available routes for this important landscaping feature. In some cases, homeowners benefit by grading surrounding terrain in order to promote runoff towards the site of a new drain so this should be considered. You can rely on our company to help you plan and install new foundation drains to help accomplish your water drainage goals.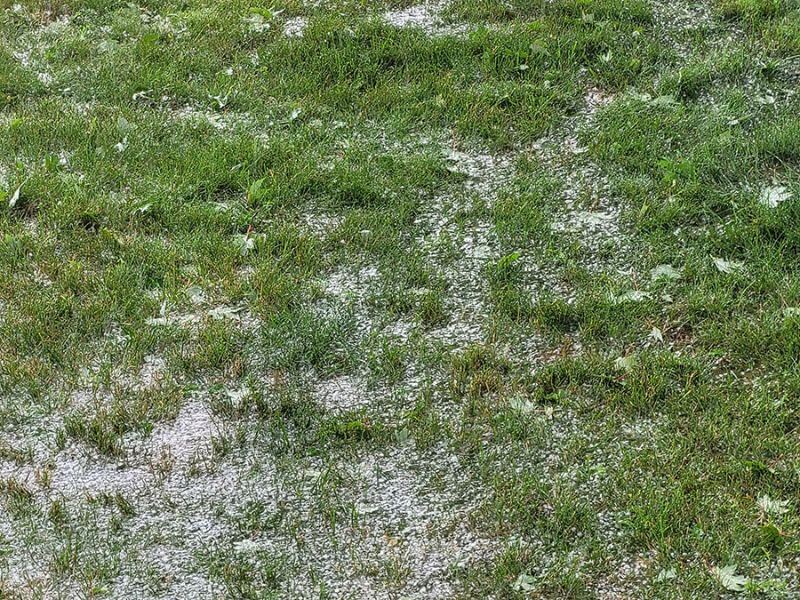 MT Drains & Plumbing is well known for bringing together experienced and reliable professionals. We have been providing waterproofing services like french drains to residential and commercial customers in the Greater Toronto Area since 1991.
You can contact us any time by calling us at 1-833-363-7323.