French Drain System Installation Services
If you have water damage or drainage issues in your basement, a professionally installed French drain could be the answer to these problems.
French drains are trenches dug into your property and covered with gravel or rock. We bury a perforated pipe that redirects surface water away from your building to a septic tank or drain area. So when the heavy rain hits, the water drains exactly where it should go.
These are ideal for many homes in the GTA, as they give your property the drainage it needs, before, during or after the building process.
They typically can last for up to 10 years, but make sure you have your French drains inspected regularly. A clogged drainage system can do as much harm as not having one at all. Our experienced staff can help you with that as well.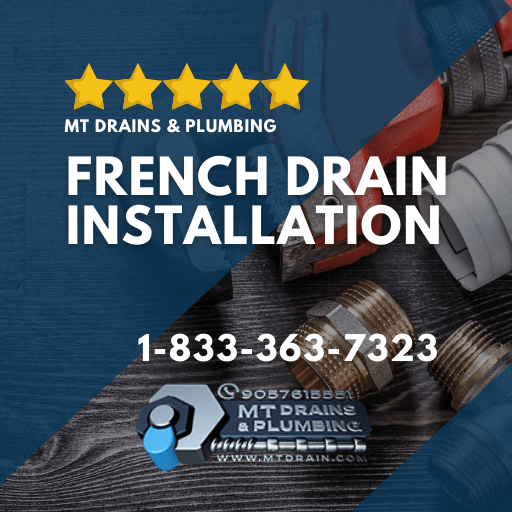 Waterproofing review in Richmond Hill
We had leaks in basement and drains backing up. Pavel from MT Drains came immediately to fix the problem… Pavel was very accommodating and made sure our business was not interrupted. Thank you for all your excellent work
Some Benefits of French Drains
Why should you consider asking MT Drains & Plumbing to install a new French Drain on your property? This type of water drainage control system has existed for centuries. It offers an excellent way to promote rainwater runoff away from foundations and basements, and towards desired water channels through a perforated underground drain pipe.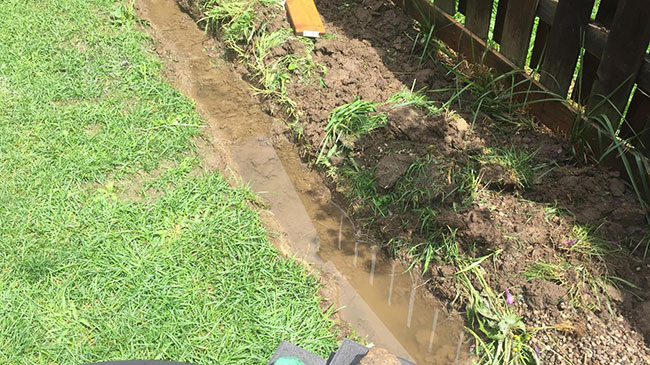 French Drains help homeowners waterproof property more effectively. Their ongoing widespread popularity around the world today attests to their immense utility. Just consider a few of the most important benefits offered by a French Drain:
Helping Prevent Basement Flooding: In many situations, by directing rain water runoff away from the perimeter of a home, a French Drain reduces the chance of basement flooding. The channel provided by this foundation drain helps guide and direct the flow of water through a residential lot or a tract of land. In situations where the surrounding ground becomes heavily saturated with melting snow and rain, the presence of a perforated foundation drain sometimes proves vital in supplying a way for water to flow out of the immediate area.
Directing Rainwater Runoff Into Desired Channels: Do you need to irrigate a nearby pasture or agricultural plot? Using a well-designed French Drain with a sufficiently large underground drain pipe often provides a cost-effective way to direct water from a rooftop into a preferred location near home. For example, if you'd like to help cultivate a berry patch or a stand of sugar maple trees, or you'd like to keep a pond on your property full throughout the year, utilizing this type of drainage tool may prove very economical. Homeowners in the Greater Toronto Area may save on irrigation expenses by installing a foundation drain to send rooftop runoff towards a preferred drainage destination via this type of convenient drainage system.
Create a Drainage Channel Without Creating an Open Ditch Across The Property: One of the biggest advantages of a French Drain as a foundation drain is its aesthetic qualities. Rain and other water runoff will pass through the buried perforated pipe, while the top of the French Drain's underground drain pipe supports attractive gravel or rock covering. This type of channel won't erode easily. It even contributes to the beauty of the surrounding landscaping. A french drain is perfect for directing the flow of water on your property while maintaining its appearance.
Seek Experienced French Drain Installation Services
Although people have installed varieties of so-called "French Drains" for centuries, it is best to obtain this service through an experienced contractor, such as MT Drains & Plumbing. We possess access to the tools and supplies required to help construct a durable, effective French Drain on your real estate swiftly. By working quickly, we minimize construction costs and avoid needless delays thanks to the experience we have with this process.
We serve property owners across the Toronto area and in outlying locations. Ask us to help create an effective, attractive foundation drain to help meet your specific needs. To assist you during this process, we'll gladly visit your real estate in advance and discuss the best available routes for this important landscaping feature. In some cases, homeowners benefit by grading surrounding terrain in order to promote runoff towards the site of a new drain so this should be considered. You can rely on our company to help you plan and install new foundation drains to help accomplish your water drainage goals.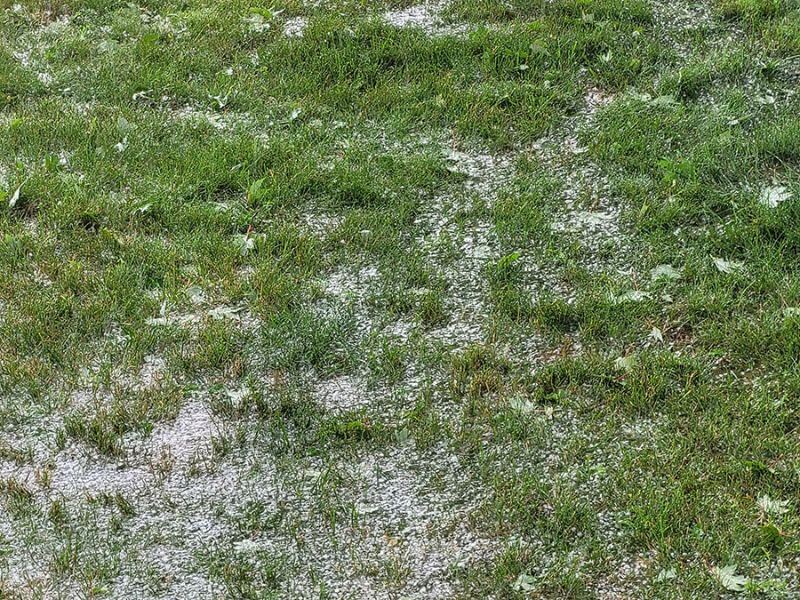 MT Drains & Plumbing is well known for bringing together experienced and reliable professionals. We have been providing waterproofing services like french drains to residential and commercial customers in the Greater Toronto Area since 1991.
You can contact us any time by calling us at 1-833-363-7323.