Are you tired of dealing with clogged kitchen sinks? MT Drains & Plumbing has been providing prompt and professional installation services since 1991, helping both residential and commercial clients. We understand that pouring greasy waste down your drain is not always avoidable, which is why we offer the convenient solution of grease trap installation.
Our team of experts can assess your property and provide you with a free onsite estimate for the installation of a grease trap. This solution can prevent the accumulation of fats, oils, and grease in your drain pipe, saving you from the headache of dealing with clogs. Contact us today and experience our reliable and efficient services.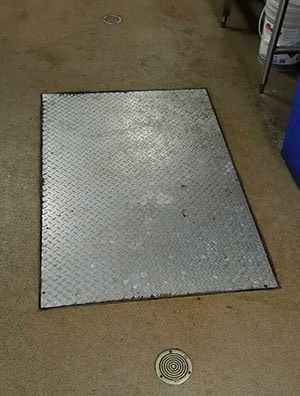 Avoid Plumbing Issues with Our Grease Trap Installation Services
If you're tired of dealing with clogged kitchen drains caused by grease buildup, it's time to consider a grease trap installation. Not only does it save you the hassle of constantly cleaning your pipes, but it also prevents costly plumbing issues that can affect your entire neighborhood.
MT Drains & Plumbing is a top-rated company in the Greater Toronto Area for grease trap installations. With over 30 years of experience, we offer prompt and professional services to both residential and commercial clients. We use specially engineered grease interceptors that are tailored to your specific needs and requirements.
Our team of experts can complete the installation in just one visit, ensuring that the process is efficient and cost-effective. So, whether you live in downtown Toronto or the surrounding areas, contact us today for a free estimate and say goodbye to clogged kitchen drains for good.
Reviews From Our Happy GTA Customers
John from Toronto
Trusted Pros
Eddie recommended a number of products when we were looking for a new water heater. Eddie provided and installed a new water heater and did some additional work around the house, installing arrestors and replacing a shower control valve. Eddie was extraordinarily quick at communicating, and provided excellent service, and work well done at a very reasonable price. A misunderstanding was addressed quickly and professionally. I have no hesitation in recommending Eddie at MT Drains & Plumbing and will most certainly use his services again myself.
Cameron from Toronto
Trusted Pros
We had a leak in the corner of our basement. Pavel examined the area and provided some tips on how to inspect and find the cause. After finding and locating the root of the problem, he provided me with a reasonable solution and reasonable estimate of cost. The work his crew did was professional and clean. I highly recommend Pavel, for I find him professional, reasonable, responsive and cooperative.
Ryan from Toronto
Trusted Pros
My wife and I purchased an older home in East York with the understanding that we were going to need to do a fair bit of work to modernize the infrastructure. Plumbing being a major focus. I contracted MT to: replace cast iron plumbing stacks (there were two in my home), plumb our new kitchen main floor, and also a basement kitchen that we have, as well as some plumbing for two new bathrooms. We also decided to replace the clay sewers in the home which were about 75 years old and also install a backflow valve. Eddy, Pavel and their team of plumbers did a great job.
Grease traps are an effective solution for preventing blockages caused by the accumulation of fats, oils, or grease (FOG) in drainpipes. By separating the FOG, the trap allows normal waste to flow freely and reduce the likelihood of blockages.
Typically, grease interceptors are installed along the drainpipe, where they retain hot or warm greasy water until it cools. The greasy material within the wastewater will then coagulate and separate before rising to the top of the trap, allowing the remaining wastewater to continue its journey to the sewer.
To ensure the grease trap continues to function properly, it is essential to clean out the collected grease periodically. At MT Drains & Plumbing, we offer affordable and professional grease trap installation services for residential and commercial clients across the GTA. Contact us today to schedule your installation.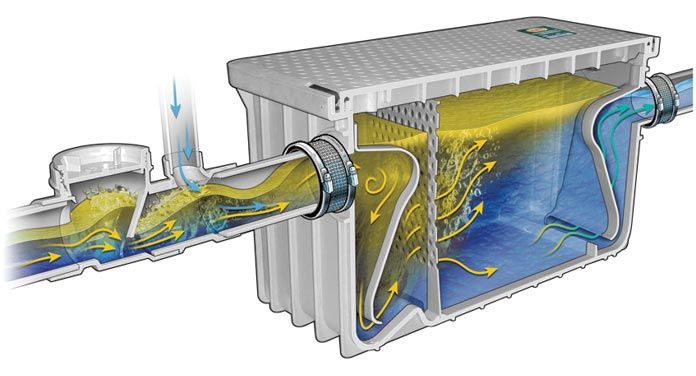 Offering 24/7 Emergency Plumbing Services
Residential Grease Trap Installation
A home's kitchen is typically a busy place. Aside from impeding the functionality and comfort of the room, a clogged sink can cause health hazards by becoming a breeding ground for harmful bacteria. Our team can prevent this by installing a grease trap that efficiently protects your drainage system.
There are various types of grease traps and the right one for your residential property will depend on how much waste you generate. Our technicians have the expertise and tools to ensure you get a grease trap that offers optimal protection for your system.
Commercial Grease Trap installation
Restaurants, cafeterias, and similar establishments generate far more FOG than the average home. Mechanic workshops also work with lots of grease that can clog up their plumbing.
Regardless of the type or size of your commercial establishment, MT Drains & Plumbing can provide you with a grease trap that handles your volume of waste disposal. We also provide grease interceptor maintenance services to keep the system functioning safely and optimally at all times.
Call us today for a free installation estimate and to schedule installation services.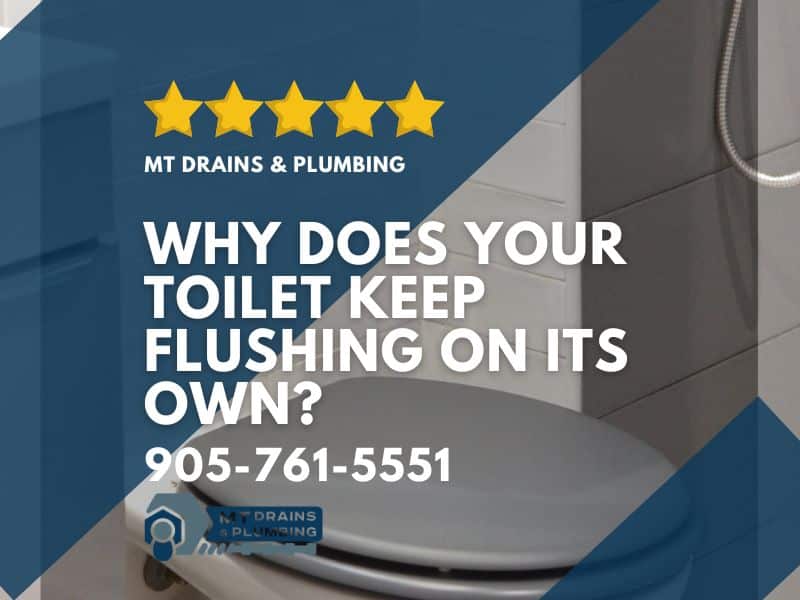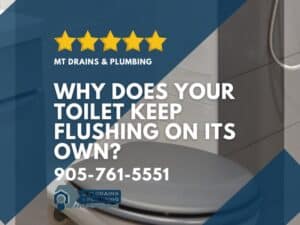 Is your toilet flushing on its own? Are you worried about skyrocketing water bills from the gallons of wasted water daily?This issue, called "ghost flushing,"
Read More »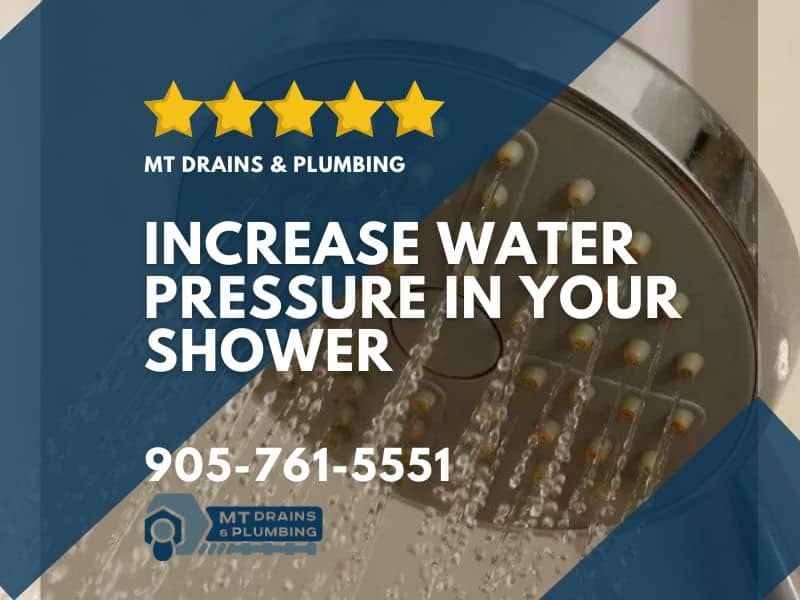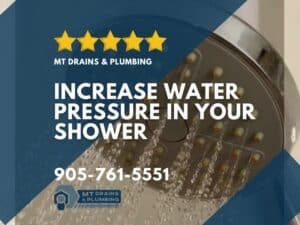 It's the middle of a Toronto summer, and you're taking a shower after a long day at work. You're hot and sweaty, and all you
Read More »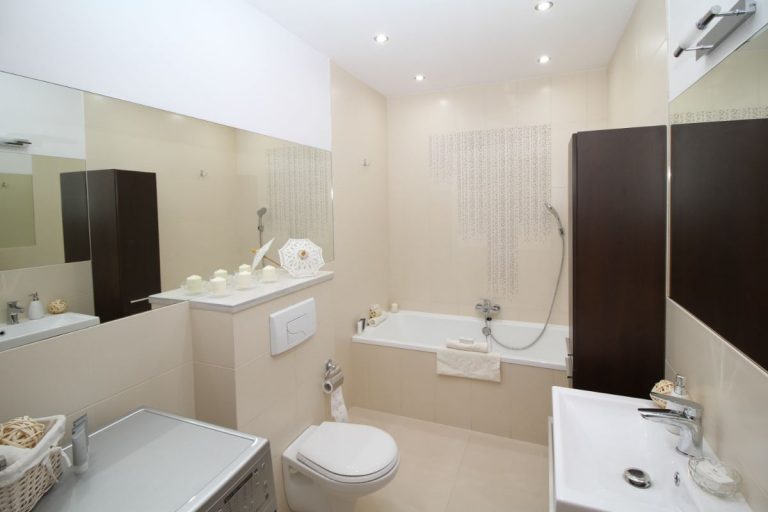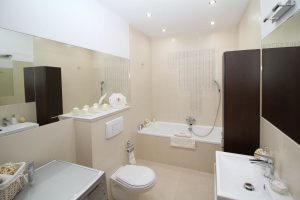 When a toilet drains slow, then gurgles, it is unnerving, to say the least. On the one hand, it may be a one-off event. On
Read More »