We are your Local Aurora & Newmarket Plumbers Serving since 1991
We are well known for bringing together experienced individuals and reliable professionals
A wet basement is a trouble for every home owner. It can lead to mold and mildew. If you are thinking of engaging in one of many basement waterproofing solutions, you need to hire a professional basement waterproofing contractor in Newmarket & Aurora that can apply the proper basement waterproofing techniques to cure your wet basement.
Finding a professional plumber in Newmarket & Aurora is not that easy of a task. There can be a lot of them offering services in your locality, but finding one that can offer you a comprehensive solution to your problem is important. A clogged drain can be a big problem and something that requires immediate repair. A sluggish drain can cause a lot of inconvenience and mess especially at odd times. In such a situation drain repair by a 24 hour emergency plumber comes handy.
We offer upfront pricing, so there are no surprises going forward. Our experienced plumbers in Richmond Hill are always ready to answer any plumbing and drain related questions. Hire MT Drains Newmarket we can inspect your foundation and repair the foundation of your house.
MT Drains & Plumbing Newmarket Specialize In The Following Services
Plumbing Services Newmarket
People in the closely linked communities of Aurora and Newmarket benefit from our full lines of residential plumbing and commercial plumbing services. We serve the Greater Toronto Area.
Basement Waterproofing Newmarket
Basement waterproofing in Newmarket & Aurora preoccupies many local real estate owners in this part of the Greater Toronto Area. Situated immediately north of Aurora today has witnessed a significant expansion in population
Drain Repair Newmarket
MT Drain & Plumbing offers reliable drain repair in Aurora and Newmarket. We can help resolve minor and major issues, and we know how important it is to work fast to avoid secondary issues like mildew or even mold from forming.
Basement Lowering Newmarket
Today, basement underpinning has emerged as one of the most preferred construction processes in Newmarket due to the countless benefits that it offers. If you don't have enough space at your place, you can get extra liveable space by underpinning your basement
Water Treatment Installation Newmarket
MT Drains & Plumbing renders assistance for commercial and residential projects for The installation of water treatment systems including UV light, chemical and particle reduction
Water Heater Installation Aurora & Newmarket
MT Drains & Plumbing provides hot water tank repair in Newmarket for homes and businesses who need The installation of new water heaters and tanks to meet your plumbing needs.
Request a free on-site estimate
MT Drain Newmarket Projects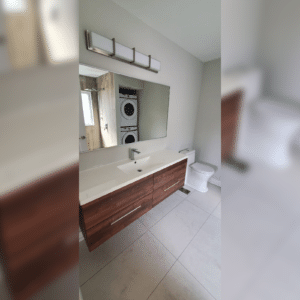 Home plumbing renovation project in Newmarket, Ontario. The Need The client was renovating his whole house and hired MT Drains & Plumbing to replace all
Read More »