Our expert plumbers are ready to answer any plumbing and drain related questions.
With the ever-changing weather conditions, your drain and plumbing will be ready for any occasion. Our top-notch plumbers in the
Oshawa
area will provide you with all the information and tips on how to keep your
drain clean
and pipes tight.
MT Drains plumbers have over 25 years of experience in both commercial and
residential plumbing
repairs.
MT Drains & Plumbing Services in Oshawa
Plumbing Services Oshawa
AT MT Drains & Plumbing Oshawa we have built our reputation on our commitment to customer service. Our team of reliable professionals has years of experience in the industry and a total commitment to providing high-quality service.
Basement Waterproofing Oshawa
Fortunately, MT Drains & Plumbing offers knowledgeable services. We fully appreciate the threat uncontrolled moisture poses to dwellings in this Province. Let us help prevent a wet basement repair in Oshawa, ON
Drain Repair Oshawa
There is no question that drain repair in Oshawa is extremely important. Our Oshawa drain repair company will go the extra mile so you can worry about quality time with your family, not clogged up drains.
Basement Lowering Oshawa
f you need extra space at your home, you can get it without compromising with your garden or backyard. Rather, you can use your existing basement for getting that extra space by the process of basement lowering.
Water Treatment Installation
When it comes to your health and safety, there are few issues as important as the quality of the water that's running through your systems. We Offer Repair & Installation For Both Water Filter & Water Softener
Water Heater Installation Oshawa
Going through with water heater installation will allow you to get the desired temperature quicker and accurately. We Offer Hot Water Tank Repair & Installation in Oshawa.
Request a free on-site estimate
Plumbing Company in Oshawa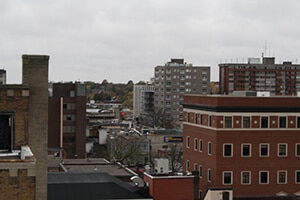 Oshawa located on the shoreline of beautiful Lake Ontario. And is about 60km from Downtown Toronto. Located so close to Lake Ontario, leaves the possibility of a raised water bed under many houses in the Oshawa region. Oshawa's population is growing fast and nearing mid 170 thousand. Many new subdivision houses are being built, to make sure that the basement foundation is not cracked it is important to call a trusted plumbing company like MT Drains & Plumbing.
Plumbing Company in Whitby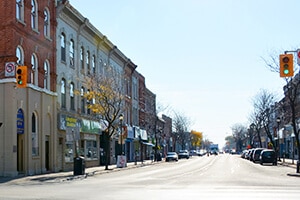 A town in Durham Region located between Oshawa and Toronto. MT Drains & Plumbing have serviced many happy customers with services such as Waterproofing and Plumbing. The headquarters of Durham Region is also located in Whitby. Basement Lowering is a growing interest in Whitby as house prices are on the rise, my clients are looking to reinvest in growing the value of their residential property. By adding more livable space in their basement. Contact MT Drains & Plumbing company to handle your basement underpinning project could save your time and money.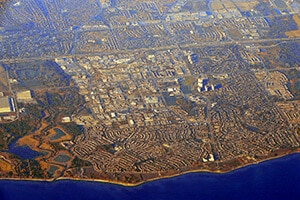 Ajax located only 25km from Toronto is a rising start in Durham Region. With attractive property prices and a great location near Lake Ontario. Ajax is accessible to all of Durham Region as well as Toronto. Ajax was named after a warship symboling its strength and courage during the war. We have concluded many plumbing projects in the Ajax area. Our plumbers are always ready to do an on-site estimation or provide a consultation over the phone. From a partial bathroom and kitchen plumbing project to full custom home plumbing installation.