Choose MT Drains & Plumbing for all your commercial plumbing needs.
Running a successful business requires reliable systems at every level, and this includes your plumbing. MT Drains & Plumbing, your dedicated commercial plumber in Scarborough, is here to ensure your establishment stays dry, clean, and safe.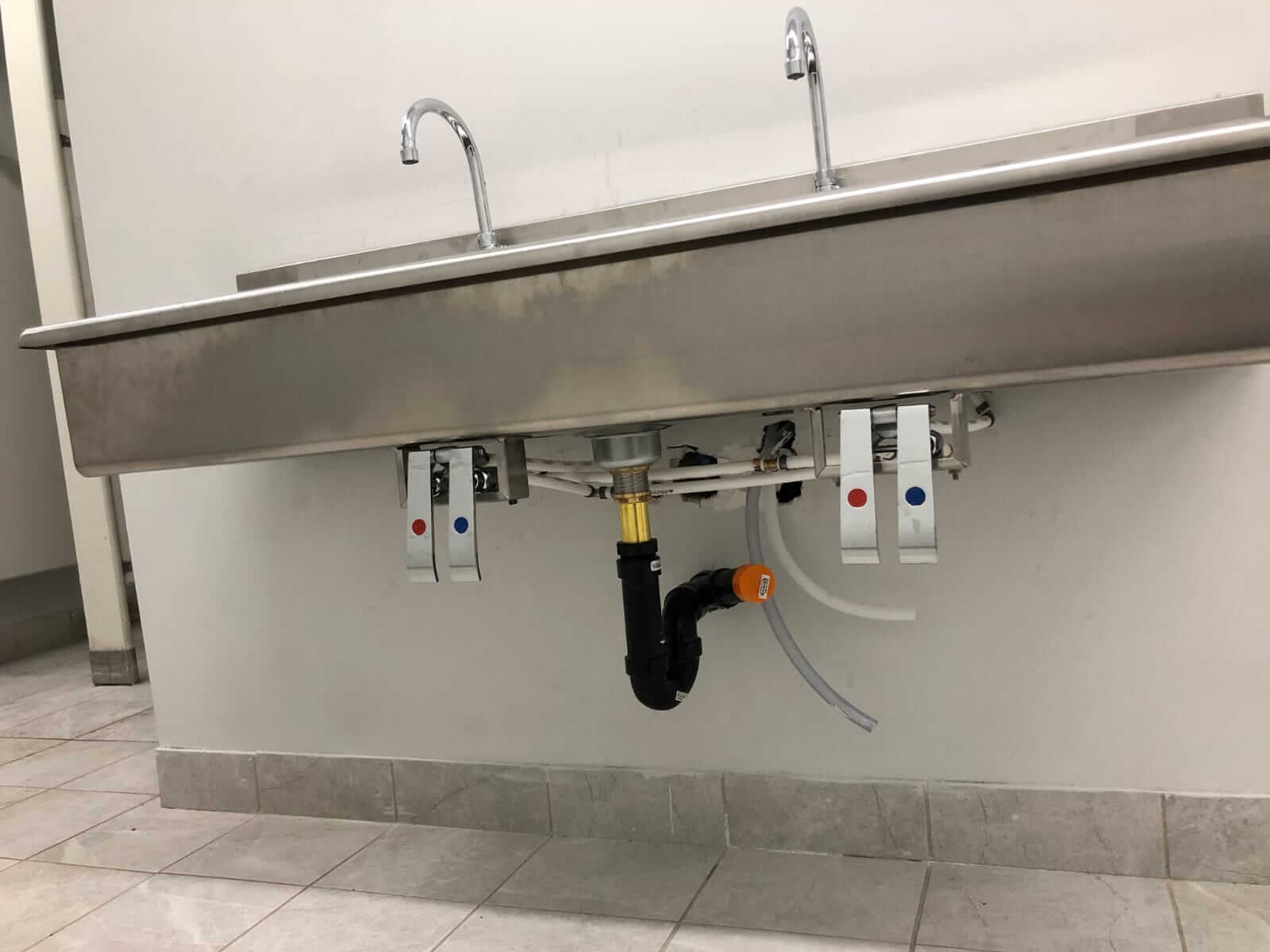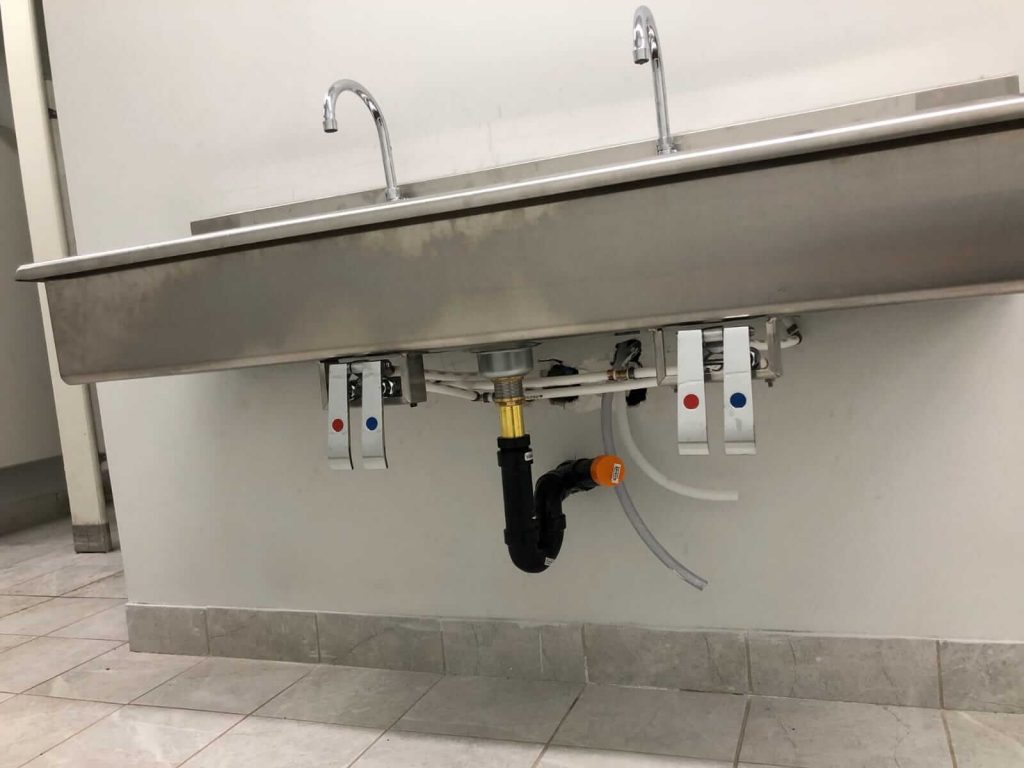 Commercial Plumbing Services We Offer in Scarborough
As a leading commercial plumber, MT Drains & Plumbing offers a full suite of services designed to cater to your specific business needs:
Commercial Plumbing Repair & Installation: From installing new plumbing systems to repairing existing ones, we ensure your business's plumbing infrastructure works flawlessly.

Waterproofing: We provide professional waterproofing services to protect your commercial property from water damage, mold, and potential structural issues.

Drainage Solutions: Our team can install, clean, and repair commercial-grade drainage systems, ensuring smooth operation and preventing costly downtimes.

Routine Maintenance: Regular check-ups can help spot issues before they escalate, saving you time and money in the long run. As your trusted commercial plumber, we offer scheduled maintenance services to keep your plumbing in top shape.
Offering 24/7 Emergency Commercial Plumbing Services
Why Choose MT Drains & Plumbing
Don't compromise when it comes to your business's plumbing system. Choose the best commercial plumber in Scarborough – MT Drains & Plumbing. Contact us today to schedule an inspection or to learn more about our commercial plumbing services.
"Prompt And Professional Work"
Prompt and professional work. This was the second time I had MT Drains do some work at our Preschool. The plumbing needed to be rerouted and was done quickly and minimal water shutoff.
We use MT Drains for all our plumbing needs as they are reliable, reasonably priced and always work professionally.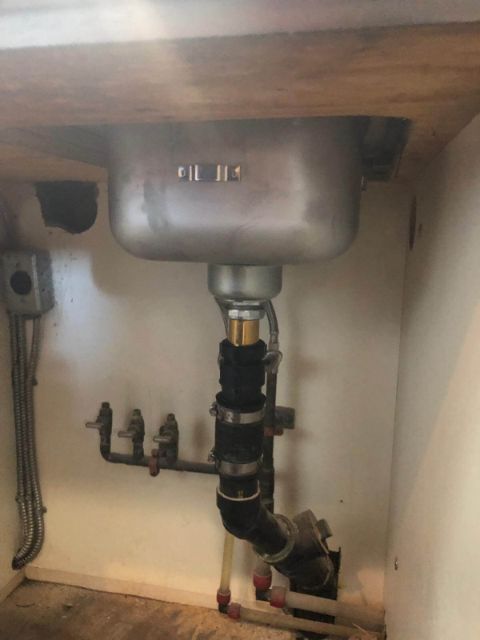 Need Commercial Plumbing Help?
Our Plumbers are Licensed and Insured
At MT Drains & Plumbing, our team isn't just experienced—it's fully certified and insured as well. Each of our professional plumbers has undergone rigorous training and examinations to meet stringent industry standards. This guarantees that they have the technical knowledge and practical skills to handle all types of plumbing and waterproofing work, no matter how complex. More than their individual expertise, we maintain comprehensive insurance coverage. This means that every plumbing service we provide in Scarborough and surrounding areas is fully insured, adding an extra layer of security and peace of mind for our clients. When you choose MT Drains & Plumbing, you're selecting a team that stands by its work, values safety, and is unwaveringly committed to delivering top-tier service in Scarborough without any compromises.
Reviews From Our Happy Scarborough
Alexander from Scarborough
Trusted Pros
During the renovation un the basement Pavel from MT Drains&Plumbing came over and fix all the leaks, changed all the drains inside and did plumbing for new laundry and new 3pcs bathroom. Him and his team did a great job. I am very satisfied and i highly recommend them. Thanks Pavel
Maria From Scarborough
Trusted Pros
These guys saved our life by showing up in time and replaced a leaky pipe easily! After that, we scheduled an appointment for the next day to check everything out, so the leaking problem won't bother us again because of the extremely cold temperatures. We had great communication and we received all the answers that we needed for future prevention of the problem. Well done job! I would say, above and beyond.
Ryan from Scarborough
Trusted Pros
My wife and I purchased an older home in East York with the understanding that we were going to need to do a fair bit of work to modernize the infrastructure. Plumbing being a major focus. I contracted MT to: replace cast iron plumbing stacks (there were two in my home), plumb our new kitchen main floor, and also a basement kitchen that we have, as well as some plumbing for two new bathrooms. We also decided to replace the clay sewers in the home which were about 75 years old and also install a backflow valve. Eddy, Pavel and their team of plumbers did a great job.
Max from Scarborough
Trusted Pros
Had a great experience with MT Drains & Plumbing, I recommend everybody to contact Pavel for any plumbing project question. We had a water heater and softener installed at our home and price and service were top notch!
Janna from Scarborough
Trusted Pros
Thank you MT drains for being reliable, always on time and trying to accommodate my variable schedule. I am very satisfied with the price and service I was provided.
Offering 24/7 Emergency Plumbing Services
Why Hire Our Team of Professional Scarborough Plumbers
At our company, we pride ourselves on the combination of significant experience, knowledgeable staff, and reasonably priced services, making us the top choice for your plumbing needs in Scarborough. We maintain the highest standards of workmanship, ensuring that every project we undertake is carried out seamlessly.
Prior to commencing any project, we conduct a thorough assessment of all possibilities, perform diagnostics, and present you with clear explanations and transparent price quotes. You can trust that we will never overcharge you or add additional fees after the job is complete. Additionally, our team will work with you to accommodate your schedule.
If you're looking for a comprehensive commercial plumbing company in Scarborough, look no further. Choose us for reliable, affordable, and high-quality plumbing services.
Best Industrial Plumbing Company in Scarborough
Trust in MT Drains for top-quality industrial plumbing services whether you're renovating an existing facility or starting a new construction project. Our highly qualified and licensed team delivers robust design and construction, ensuring no detail goes overlooked.
We offer comprehensive commercial and industrial plumbing installations to meet your specific needs. Our services include designing and installing interior plumbing systems, attaching drain systems and sewers, mounting vents, installing water pipes, fixtures, and finishes, and installing related equipment for specialized projects.
Additionally, our team provides a variety of other industrial plumbing services. From start to finish, you can count on our contractors to deliver professionalism, with attention to detail during the designing and installation processes and continued maintenance.
Our commitment to upholding the highest building and safety codes provides peace of mind for every plumbing job we undertake. Contact us today to learn more about our industrial plumbing services and how we can help your facility run efficiently and reliably.
Industrial Plumbing Services
It's hard to find reliable plumbers, but you can't go wrong with MT Drains. Our specialists have all the tools and skills to perform top-quality industrial plumbing services. Book today!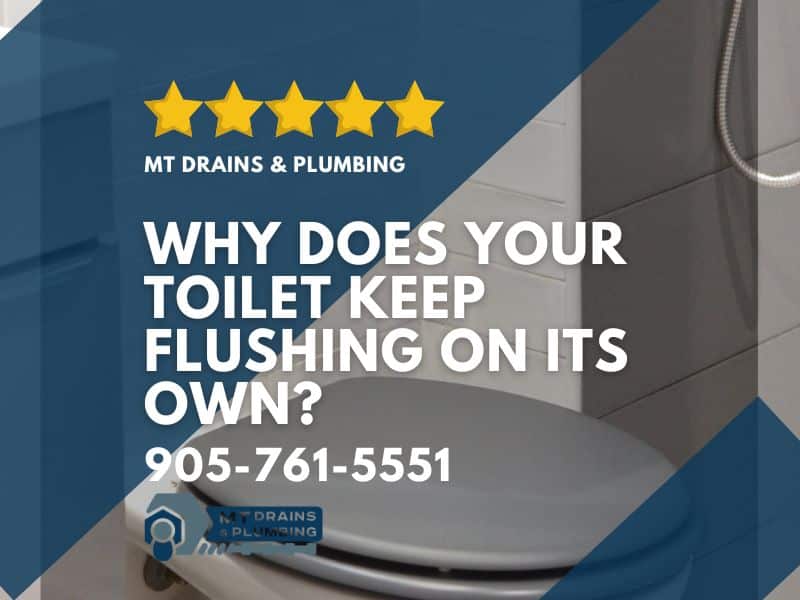 Is your toilet flushing on its own? Are you worried about skyrocketing water bills from the gallons of wasted water daily?This issue, called "ghost flushing,"
Read More »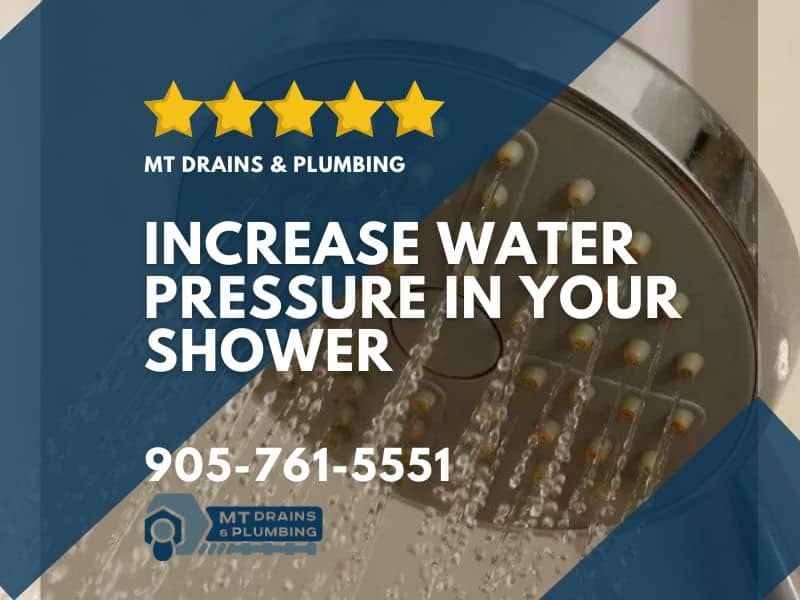 It's the middle of a Toronto summer, and you're taking a shower after a long day at work. You're hot and sweaty, and all you
Read More »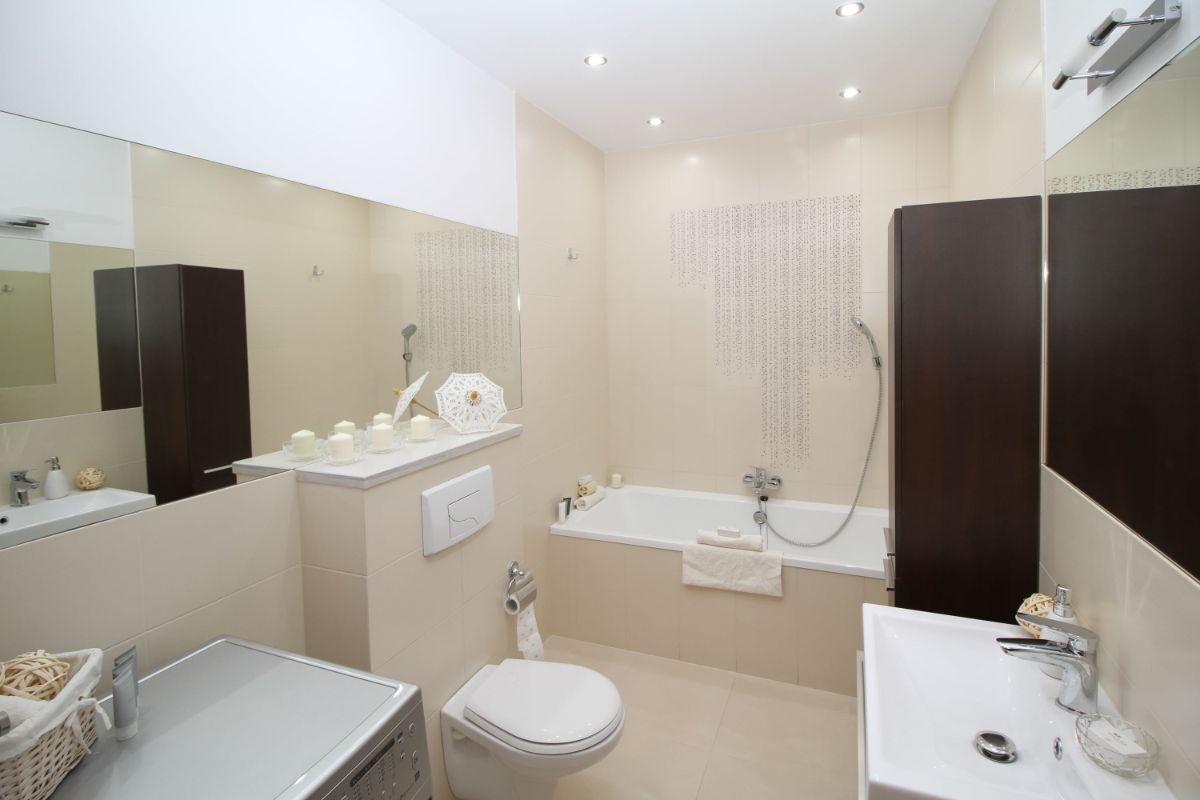 When a toilet drains slow, then gurgles, it is unnerving, to say the least. On the one hand, it may be a one-off event. On
Read More »