We Offer Trench Drain Installation
MT Drains & Plumbing offers professional trench drain installation services across the Greater Toronto Area GTA.
Our channel drain installation experts have served residents, businesses, and institutions for over 20 years. Our knowledge, logistics, and experience to deliver a successful project on time and within approved budgets sets us apart.
When you need the job done right the first time, let MT Drains & Plumbing be your preferred trench drain installer. With us, you can expect:
Clear and upfront pricing
Customer-centric services
Fully-licensed trench drain experts
Honest,professional advice
Lifetime warranties on all installations
No-mess work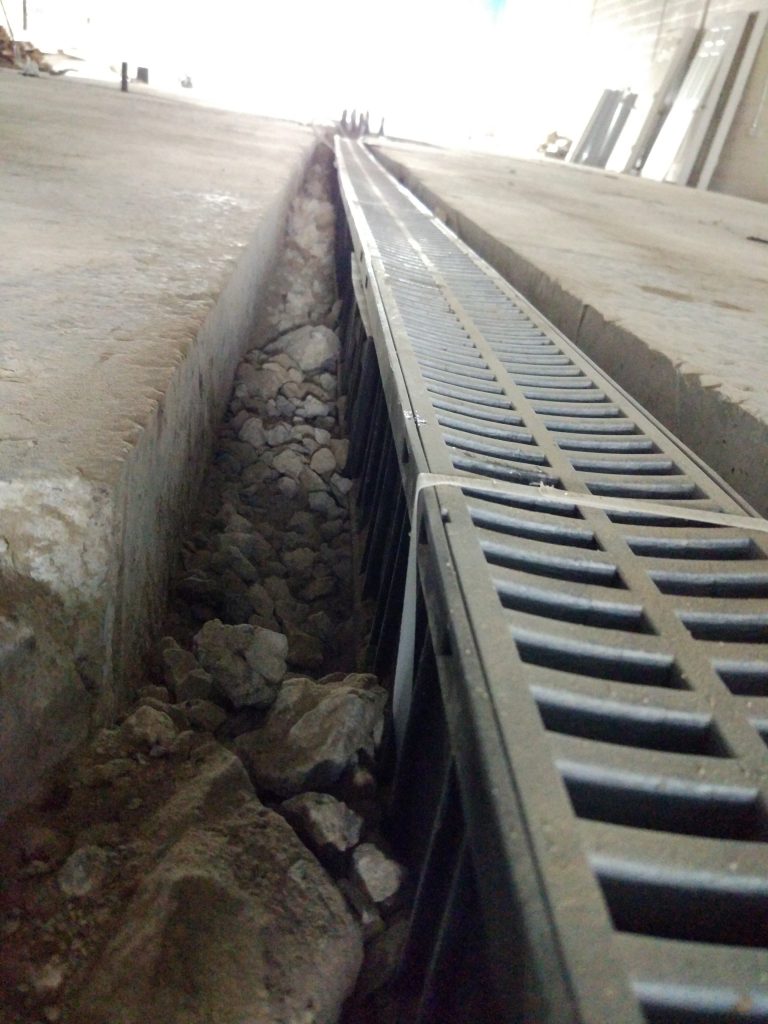 Offering Drainage Grates For Driveways
Drainage gates prevent water from pooling on the driveway and eventually flooding your garage or basement parking. Whether you own a residential or commercial property, we can install your drainage grates for driveways professionally and within budget.
Our solutions meet a variety of needs, including those of homeowners, property developers, architects, and civil servants. We provide high-quality driveway drains made from 304 or 316 marine-grade stainless steel to ensure durability, even in the harshest environments.
All our products are adaptable to suit various driveway configurations and client budgets, anti-slip regulations, and industry load-rating requirements.
Trust us to deliver an aesthetically pleasing, rust-resistant driveway drain grate that will protect your property from flooding for years.
Get Water Off Your Driveway With Trench Drains
Why Choose MT Drains For Your Driveway Drainage Solution
MT Drains & Plumbing have installed thousands of feet of custom residential trench drains that protect garages and homes from flooding. With our years of experience and qualified technicians, you can count on us to deliver a trench drain installationthat is efficient and safe.
We understand where to place the drains on your driveway for maximum water dispersal. We will consult with you to offer transparent and flexible pricing and clear project milestones, so you know what to expect from your project.
Reach out to us today to explore how we can safeguard your property with our custom driveway drainagesystems.
"They Were Very Knowledgeable and Completed the Work On Time"
MT Drains & Plumbing are a great team of professionals who were able to quickly and efficiently resolve a problem in my home. They were very knowledgeable and completed the work on time, as promised!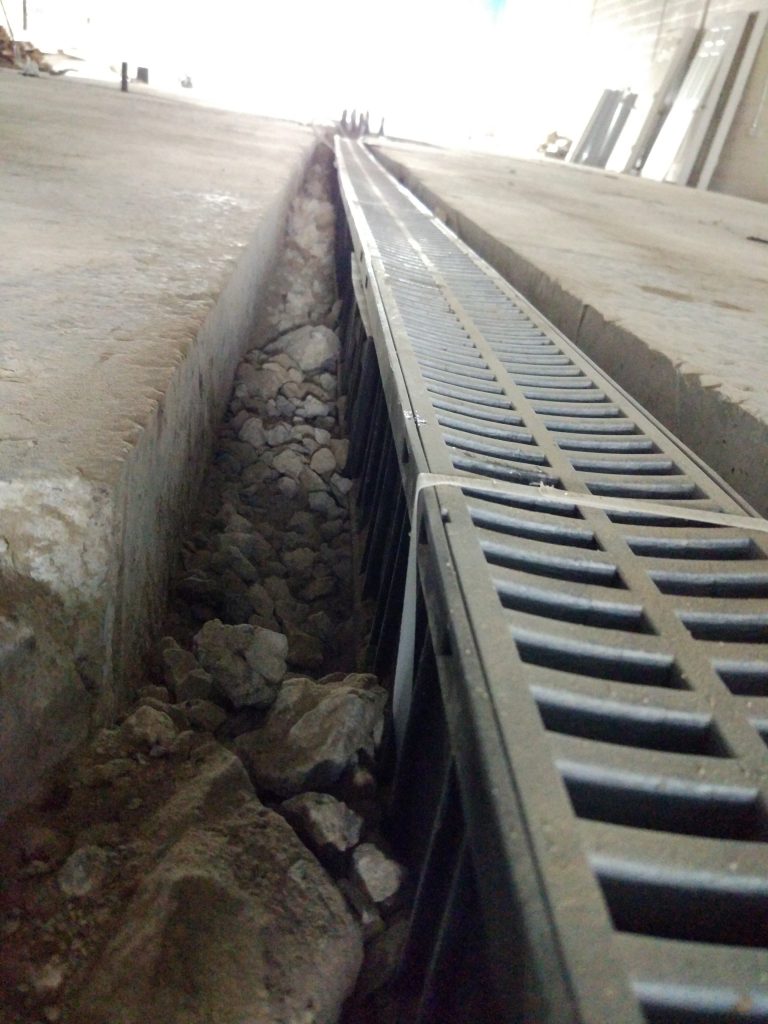 Reviews From Our Happy GTA Customers
Elayne from Thonnhill
Trusted Pros
I contacted MT Drains & Plumbing, they called me back immediately and gave me an estimated arrival time.They were extremely prompt. That really counts when you have a leak! Pavel and Eddie are very polite and tidy. They identified and fixed the source of the leak professionally.
Maria From Concord
Trusted Pros
These guys saved our life by showing up in time and replaced a leaky pipe easily! After that, we scheduled an appointment for the next day to check everything out, so the leaking problem won't bother us again because of the extremely cold temperatures. We had great communication and we received all the answers that we needed for future prevention of the problem. Well done job! I would say, above and beyond.
Ryan from Toronto
Trusted Pros
My wife and I purchased an older home in East York with the understanding that we were going to need to do a fair bit of work to modernize the infrastructure. Plumbing being a major focus. I contracted MT to: replace cast iron plumbing stacks (there were two in my home), plumb our new kitchen main floor, and also a basement kitchen that we have, as well as some plumbing for two new bathrooms. We also decided to replace the clay sewers in the home which were about 75 years old and also install a backflow valve. Eddy, Pavel and their team of plumbers did a great job.
Max from Richmond Hill
Trusted Pros
Had a great experience with MT Drains & Plumbing, I recommend everybody to contact Pavel for any plumbing project question. We had a water heater and softener installed at our home and price and service were top notch!
Janna from TorontoHill
Trusted Pros
Thank you MT drains for being reliable, always on time and trying to accommodate my variable schedule. I am very satisfied with the price and service I was provided.
Top-Rated Channel Drain Installation Company
MT Drains & Plumbing are fully licensed to provide wet trench drain installationand driveway drainage solutions across the GTA.
We only use the highest-quality corrosion and rust-resistant materials in our driveway trench drain and gate products and provide professional workmanship, guaranteed to last decades.
With over 20 years of experience in serving private residents, businesses, and institutions in Aurora, Oshawa, Thorn Hill, Newmarket, Markham, Richmond Hill, Vaughan, and the GTA, we are your go-to driveway drainage system,installationexperts.
Call MT Drains & Plumbing today to discuss how our driveway drains and grates can meet your needs.
Get Rid Of Standing Water On Your Driveway
When it rains, your driveway doesn't treat water like a backyard does, as it is unable to absorb it. Instead, water pools on the driveway or travels to lower ground to settle.
If you do not have a proper storm drainage system installed, standing water on concrete driveway constructions can cause anything from garages, basements, and even the entire home to flood.
Luckily for homeowners, MT Drains & Plumbing has the solution. We offer multiple trench-for-drainage solutions to mitigate this problem. Our trench drain installations are:
Flexible and suit different driveway configurations
Corrosion-proof and long-lasting
Anti-slip for safe vehicular and pedestrian traffic
All our channel drains adhere to loading standards to prevent buckling. Choose from:
Class-A-rated drains for pedestrians and bicycles
Class-B-rated drains for cars and light trucks
Class-C-rated drains for delivery trucks, large trucks, and tractor-trailers
Please speak to us today to explore the many driveway channel drain options available to you.
Offering 24/7 Emergency Plumbing Services
Benefits Of Installing A Driveway Trench Drain
Channel drains, also known as trench drains, are linear drains that move excess rain or stormwater through underground drainage systems. These installations collect and disperse water over a large area and help to avoid water pooling or flooding in homes, gardens, golf courses, tennis courts, parking lots, and walkways.
When you choose MT Drains & Plumbing to install your driveway drainage system, you can expect to enjoy:
Effective long-term solutions for removing excess rain or stormwater from your property
Efficient water flow controls especially after heavy rain
Reduced soil erosion
Improved air quality in and around your home
Reduced risk of waterborne diseases
Channel drainage systems are adaptable and customizable. They are readily customizable to fit your driveway length and channel width and load requirements.
Many of our trench drains also come with an interlocking joining system, which enables you to secure the drain without using chemical sealants, which can wash off. They also come with quad connectors that can extend the drainage capabilities via L-, T-, or X-shaped channel runs, as well as 3- and 4-inch outlets that allow the connection of a variety of drain and sewer, including c40 PVC and corrugated pipes. If you regularly disperse substantial amounts of storm water, we can install one to three cutouts for bottom outlets to speed up the dispersal of excess water.
Offering Commercial Trench Drain Installation
Decades Of Experience With Commercial Trench Drain Installation
MT Drains are the experts to call for commercial, industrial, and manufacturing trench drains installed correctly. Businesses' needs are more intensive, and our drainage systems are robust enough to handle all that's thrown at them.
We customize our drainage solutions to mirror the nature of your business and use the right equipment to avoid repeat jobs. Some of the projects we have completed include:
Airports
Commercial parking lots
Food manufacturing plants
Golf courses
Government builds, including courthouses, highways, and flood control projects
Industrial plants
Let us know your requirements and we'll to recommend and deliver the best driveway trench drainsolutions to meet your business needs.
Need Maintenance Done On Your Storm Drain?
Trench & Storm Drain Maintenance
A channel drain is an effective drainage solution to keep your home dry for decades.  These installations do not need much maintenance, but it's always good to schedule regular at-home and professional routine maintenance throughout the year to avoid debris accumulation, breakage, and blockage.
Some ideas to keep your drainage system in mint condition include:
Allowing only the recommended loads across your class of drain to avoid buckling
Installing durable stainless steel, fiberglass, or ductile iron grates to protect your drains
Regularly raking your lawn and clearing your drains of excess leaves, branches, and litter
Limitingthe use of sand and salt on your walkways to avoid build-up
Limiting fertilizer, pesticide, and herbicide use in gardens and golf courses
Picking up dog waste to avoid it clogging your storm drain
Let us know your requirements and we'll to recommend and deliver the best driveway trench drainsolutions to meet your business needs.
Get A Free Onsite Estimate
MT Drains offers residential, commercial, industrial, and manufacturing drainage solutions in and around the GTA. Whether you are putting up new construction or need repair and maintenance services, we have the equipment, staff, and experience to deliver services on time and within budget.
If you require a turn-key trench drain installation, please contact us at 905-761-5551 to schedule an appointment and to receive a free on-site estimate.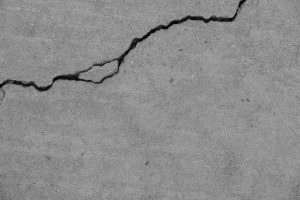 The walls of your basement hold up not just the basement, but also the weight of the building above it. This means your basement walls
Read More »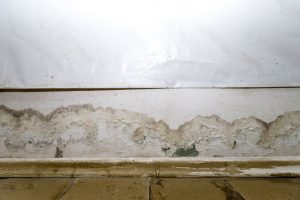 At a glance, basement waterproofing may seem simple, but it isn't always so. Some parts of the basement require special attention when waterproofing or you'll
Read More »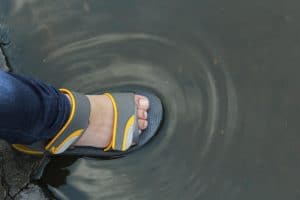 Most large Canadian cities are near water. That includes, but is not limited to, Ottawa, Montreal, Winnipeg, Vancouver, and of course, Toronto. While living near
Read More »