At MT Drains & Plumbing, we have been providing expert catch basin installation and cleaning services to Vaughan since 1991.
Catch basins play a crucial role in stormwater management, and it's essential to keep them clean and maintained to prevent blockages and subsequent flooding. With our team's expertise and equipment, we can efficiently and thoroughly clean your catch basin, protecting your home or business from flooding. Don't wait until it's too late;
call us today for an estimate in Vaughan. Regular catch basin inspection and maintenance are critical to ensuring successful stormwater management, as a minor debris residue can quickly escalate into a severe clog and cause an entire street to flood.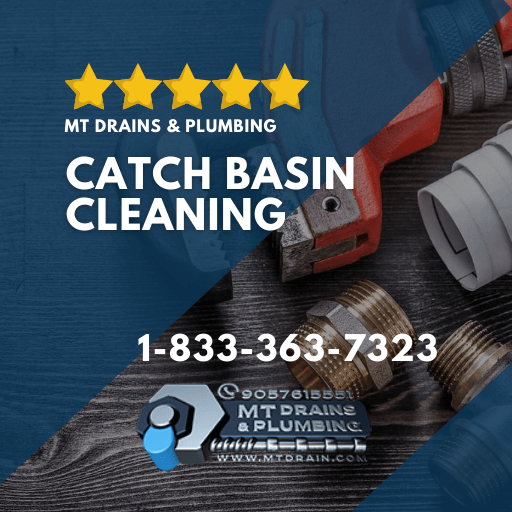 The Role of a Catch Basin & Importance of Maintaining It
The storm drain, also known as a catch basin, is a vital component of a city's drainage system. It works by using a grate installed at the street level to allow rainwater or melted snow to flow into the sump below. The sump then collects debris, such as leaves or twigs, to prevent larger pieces from entering the drainage system. Additionally, there is a valve inside the catch basin that prevents unpleasant odors from the sewer from escaping. Proper maintenance and cleaning of the catch basin are crucial to ensure its efficient operation and to prevent blockages and subsequent flooding.
Prevent Complications To Your Catch Basin With Our Cleaning Services
Our team of professionals offers catch basin cleaning services in Vaughan, which is crucial to prevent future complications. As time goes by, catch basins can degrade and become less effective, making it important to have them repaired or cleaned periodically. Adopting a preventative maintenance schedule is essential for the proper functioning of the entire system. It's important to note that due to the scale of these cleaning operations, parking in the area and nearby streets may be restricted for a brief period to ensure safe and uninterrupted work.


Catch Basin Installation Vaughan
The purpose of a catch basin is to allow for proper water drainage from rain or melting snow. That said, a properly designed system to accomplish good drainage requires components suited for the amount rainwater or runoff expected. As stated earlier, the grate sits level with the street or ground and water flows to the sump and drains via an outlet pipe. At a minimum, the typical tools required for installation include a crane, ladder, and backhoe.
Picking the Correct Location is Key
During the planning stage, remember to designate the catch basin at the lowest spot in the drain field. Mark off the area for the installation of the catch basin and piping, and underground utilities where applicable. Clear out space and dig to the required depth and build a base layer of sand or gravel, then compact to minimize settling of the catch basin. Place the basin. Try to leave about three inches of clearance around the basin and reinforce and grout where necessary. Install the catch basin lid and grate, then back-fill to complete the installation.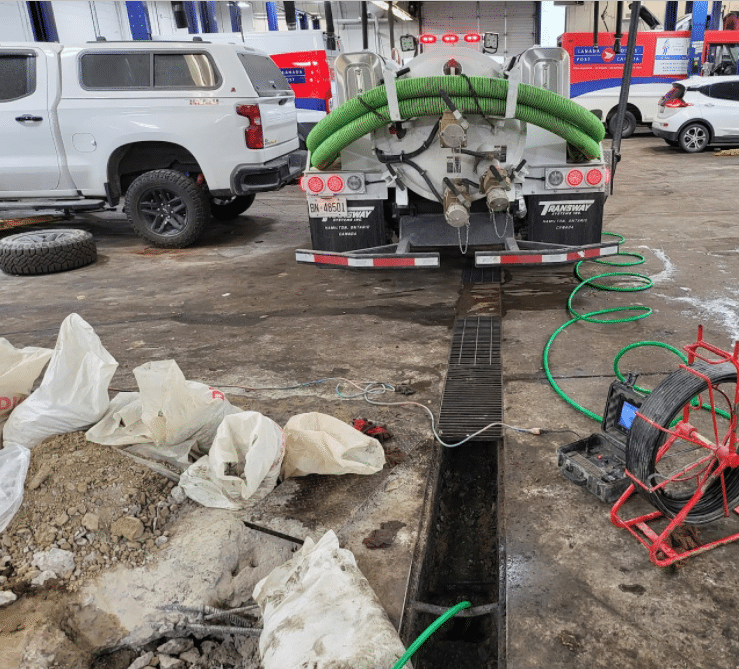 Catch Basin Installation Requires Expertise to Ensure Longevity
The instructions are given here to provide an overview of information only. Please keep in mind that installation requires professional expertise and full knowledge of and experience with this type of work. The satisfaction of certain, specific requirements designed for safety and efficiency determines the quality and longevity of the finished product. Catch basin cleaning and maintenance ensures that streets, driveways, parking lots, and other large surfaces do not become inundated with large pools of water caused by clogs in pipes and sewers originating from neglected basins.
Preventive Catch Basin Maintenance Safe Guards From Damage
Preventative maintenance measures are designed to prevent such occurrences to solve these problems in the most efficient manner possible. The professionals in catch basin cleaning in Vaughan remain the best choice for cleaning and maintaining a smooth functioning drainage system.
Sanitary & Storm Drain Repair, Replacement and Installation
A storm drain is the primary line of defense for your drainage system. Maintaining a healthy, functional system requires minimizing the debris and pollutants that enter through these grates and into the sewer. These systems also are essential in relocating excess water during heavy rains or flooding.
Storm-drain repair and replacement are fundamental responsibilities of homeownership and property management. Maintenance includes troubleshooting problems, broken grates, installing new drain covers, and applying epoxy resin. And carrying out maintenance today can mitigate your risk of paying significantly more to fix drain issues in the future.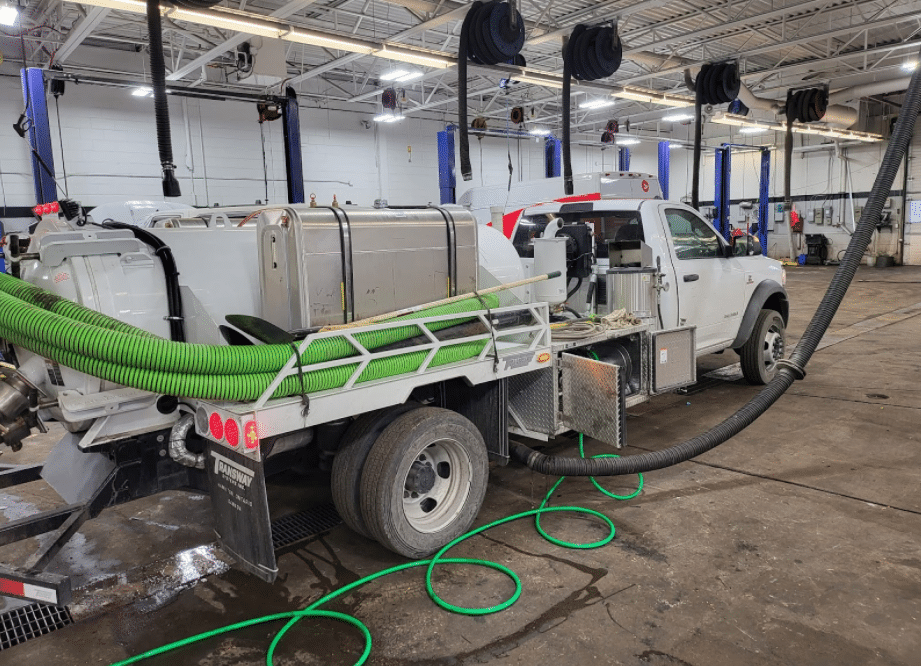 You can save yourself time and money by having a proper storm-drain plan installed before you have serious issues. You can troubleshoot existing problems and immediately implement solutions for more secure drainage plan. You even have the option of customized solutions that work around your existing property and designs.
Ways to Maintain Your Catch Basin
Catch-basin cleaning is an essential part of any properly functioning drainage system. Regular maintenance will not only extend the life expectancy of the drain but also will improve its overall functionality. To ensure that your catch basin continues operating at its full potential, follow the following three easy ways to maintain it.
The most frequent mistake with storm-drain cleaning is waiting until you have a visible problem. By the time you see the issues, more significant clogs and blockages will already exist below and become exponentially more challenging to repair over time. Scheduling regular drain cleaning ensures that you block water-leakage problems before they start.
The frequency of your cleaning appointments will depend largely on where you live. For instance, cities like Seattle and Portland see significantly more rain than Los Angeles and Phoenix. Generally speaking, it is best to err on the side of caution when performing preventive cleaning to nip potential drain issues in the bud.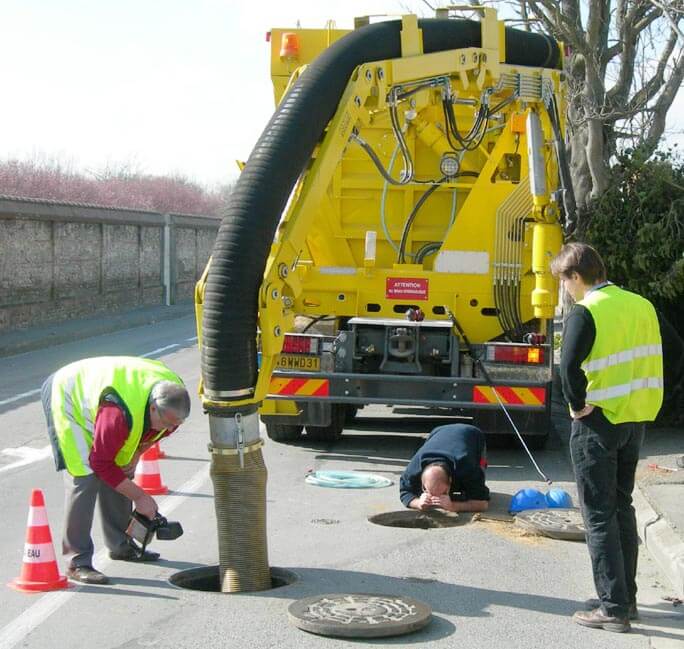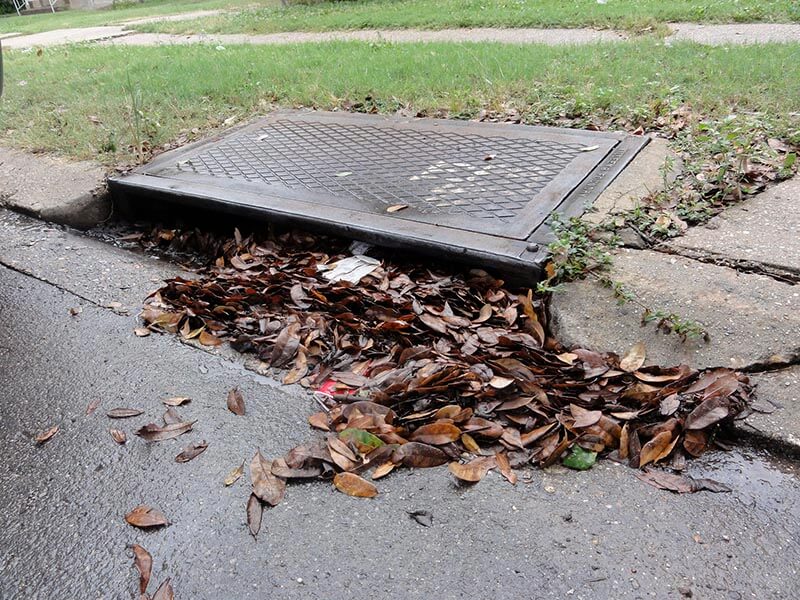 2. Removing Visible Debris
The storm drain acts as a filter between the water and debris so that potentially harmful materials or chemicals do not end up in the water supply. The nature of the basin also means that it will catch a gamut of materials.
Taking the time to remove any visible debris can make a world of difference for the long-term health of your catch basin – and your property. Pick up rocks, dirt, trash, sticks, and leaves that end up in the grate. If you feel more ambitious, you can use a shop vacuum to reach into the drainpipes and scoop up even the smallest of unwanted materials.
3. Keep an Eye on Wear and Tear
If you have been to a beach, river, or creek, you have probably noticed countless smooth rocks in the water or along the sides. These rocks once had rigid, abrasive exteriors, but numerous years of water running over their surfaces made them smoother and smaller. The same logic applies to a sanitary drain.
Consistent exposure to water and debris will eat way a sanitary drain at a microscopic level. That damage compounds over time, and the system becomes more vulnerable as it begins to erode. If your catch basin gets installed improperly, the magnitude of water risks on your property will only intensify.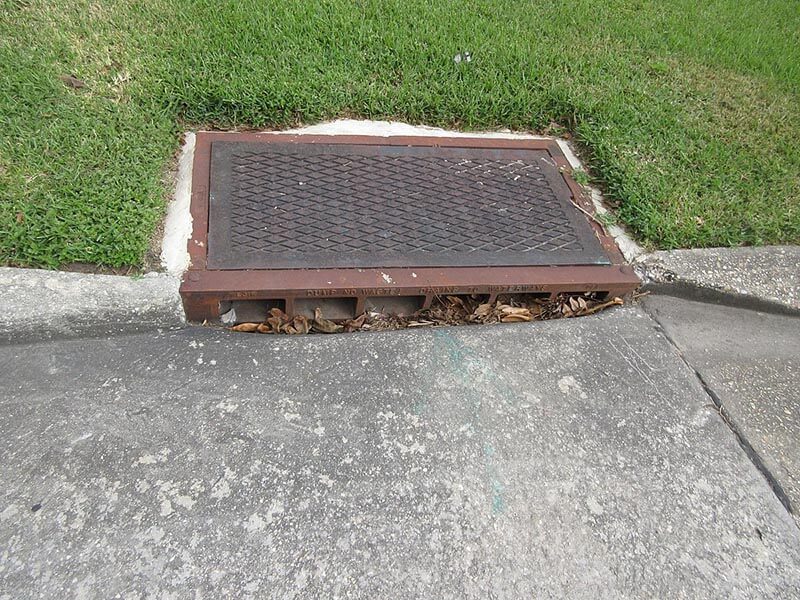 Our Vacuum Truck Services In Vaughan
The vacuum truck is the ultimate catch basin cleaning machine. Using pressurized water and a powerful vacuum, it removes debris and cleans the drains entirely.
This mighty piece of equipment can get out both wet and dry materials. As a result, it can be used for the following services:
Drain, pit, sump, and trench cleanout

Spill cleanup

Tank pumping

Sludge disposal

Non-hazardous liquids removal
So, a vacuum truck is perfect for cleaning out maintenance holes and keeping parking lots in pristine condition.
Contact Us to Schedule Your Catch Basin Cleaning Service
If you need a reliable service provider for your catch basin cleaning needs in Vaughan, contact MT Drains & Plumbing. With over 30 years of experience and extensive industry knowledge, our company will provide the ultimate service using the latest equipment.