Discovering leaks during rainfall or thawing snow indicates a critical need for waterproofing to protect and enhance your basement's integrity and living conditions.
At MT Drains & Plumbing, we bring nearly three decades of specialized experience to Vaughan, providing expert waterproofing solutions that ensure a dry basement and a fortified foundation. Our confidence in our service is solidified by a 25-year warranty against leaks in your basement walls. For a comprehensive, free onsite estimate and to understand why we stand as Vaughan's premier choice for basement waterproofing, reach out to us today.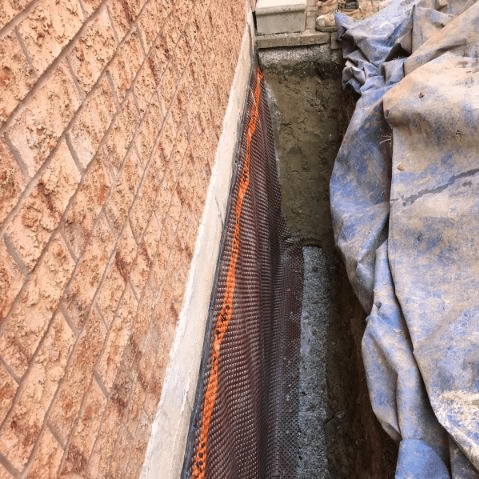 Why Choose Vaughan's Top Waterproofer
Entrust your wet, leaky basement concerns to our fully licensed and insured local team, committed to superior waterproofing, drain repair, and general plumbing services. We stand by the quality of our materials and our waterproofing workmanship with firm guarantees.
Leveraging over two decades of industry experience, we discern precisely which products, methods, and applications will most effectively serve your home's needs. Count on us to deliver excellence and reliability in every service we provide.
All of our plumbers are both licensed and insured
We tackling the root cause of issues rather than mere symptoms.
30 years in the field, our expertise is your asset
Our glowing reviews speak for themselves. Your satisfaction is our priority.
Insured and Licensed Water Proofers
Leveraging extensive experience and qualifications, we adeptly identify and resolve your waterproofing challenges with integrity and precision. Our proficiency in both residential and commercial sectors ensures that whether it's a private home or a business facility in
Vaughan
, your property's protection is assured. Each technician on our team brings a blend of qualification, professionalism, and a customer-focused attitude, underpinned by full licensing and insurance.
We back our basement waterproofing services with a robust 25-year transferable guarantee, reflecting our commitment to your long-term satisfaction and security. We invite you to review our multitude of positive customer testimonials and are happy to provide references that speak to the quality of our work.
Our approach is consultative and transparent, with representatives on hand to clarify any aspect of your waterproofing project. We pledge to establish clear, agreed-upon costs through a complimentary on-site estimate, ensuring that informed consent precedes every undertaking.
When it comes to basement waterproofing and crack repair services, you can trust the experienced professionals at MT Drains & Plumbing. Our local team is dedicated to providing prompt and reliable solutions for all your basement-related needs.
Comprehensive Waterproofing Services Tailored to You
Our suite of waterproofing services is designed to address the specific needs of your property, from preemptive measures to intricate moisture-related challenges. We harness state-of-the-art technology and the proficiency of seasoned professionals to customize solutions that meet the unique demands of your property.
Learn More About Our Services
At MT Drains & Plumbing, we are committed to offering you excellent waterproofing installation and repair services, including, but not limited to:
Interior Waterproofing
Exterior Waterproofing
French Drain Installation
Weeping Tile Installation
Window Well Installation
Basement Crack Repair
Interior Waterproofing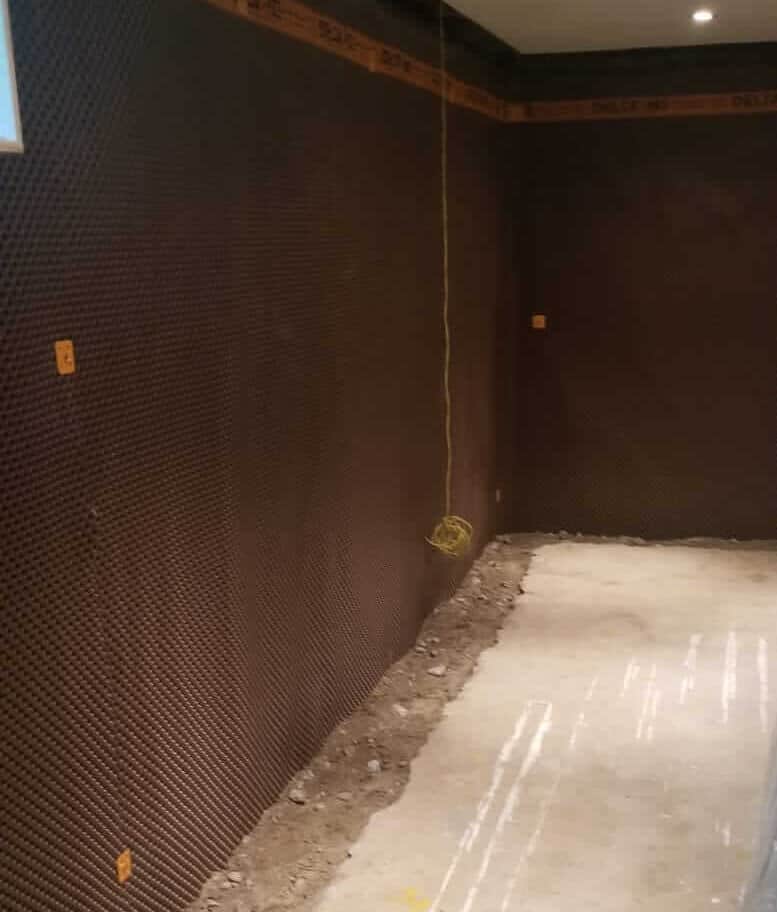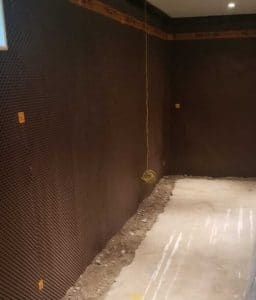 Internal waterproofing is one of the most cost-effective methods to prevent water infiltration. It works best in confined spaces that can't be reached from the inside. The most notable advantage is that there's far less construction and digging work involved in the process, since contractors can start from inside the house to apply waterproofing. Vaughan residents, homeowners, and businesses can often solve most, if not all, of their water leakage issues with efficient internal waterproofing. Most commonly, we will repair any internal cracks and leaks and install a water drainage system with a sump pump to push water out of the basement.
Exterior Waterproofing
French Drain Installation
Weeping Tile Installation
Window Well Installation
Basement Crack Repair
#1 Waterproofing Company in Vaughan
Pavel and Eddy lead the way at MT Drains & Plumbing in Vaughan, renowned for their commitment to excellence in basement waterproofing and weeping tile installation. With a wealth of hands-on experience and unmatched technical know-how, they ensure every project meets the highest industry standards. Opting for our services means more than just solutions—it's about securing your property's foundation and drainage system. As issues surface, whether it's water seeping into your basement or the need for an efficient drainage system, rest assured knowing Pavel, Eddy, and our adept team stand ready to assist.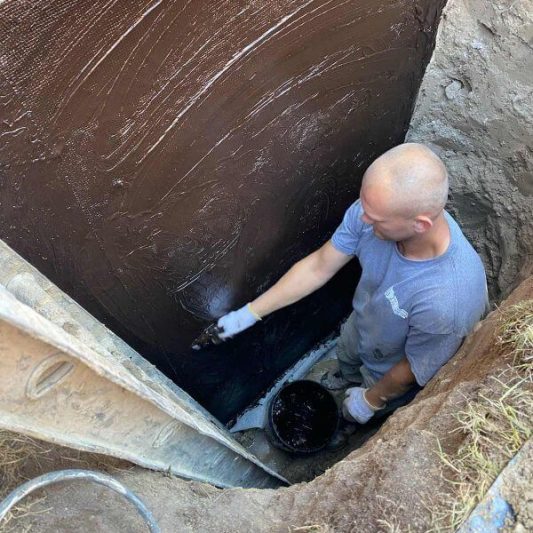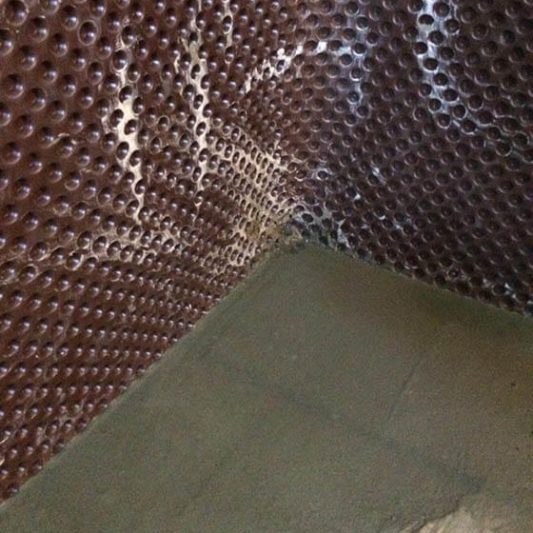 Benefits to Basement Waterproofing in Scarborough
Basement waterproofing offers numerous advantages for homeowners in Vaughan. By mitigating risks like black mould and structural deterioration, it safeguards your home's foundation and overall integrity.
Other essential benefits include:
Enhanced energy efficiency, trimming down on heating and cooling expenses.
Improved indoor air quality, promoting a healthier living space.
Averted structural repairs, saving substantial costs in the long term.
Potential reductions in home insurance costs due to decreased risk.
Reinforced protection for basement floors and sump pumps.
Our experts are on hand to detail how our waterproofing services can fortify your home against these concerns. Contact us to learn more.
Basement Waterproofing FAQ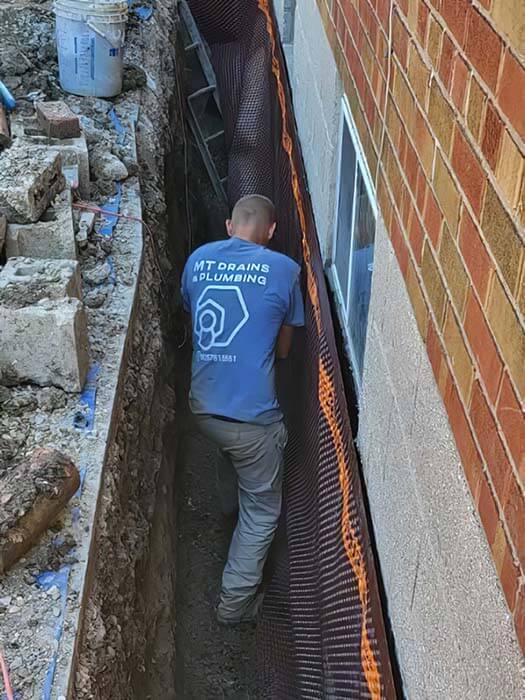 We Can Handle All Your Waterproofing Needs
Interior vs. Exterior Waterproofing
When it comes to basement waterproofing, identifying the origin of moisture — whether inside or outside your property — is crucial for effective treatment. Our skilled technicians employ their extensive knowledge to pinpoint the source of leakage before proposing a strategic waterproofing approach.
For internal moisture sources, MT Drains & Plumbing offers robust solutions:
Backwater Valve Installation: This is a preventative measure to ensure that sewage from an overwhelmed main line doesn't reverse into your basement.
Sump Pump Installation: Designed to gather and expel accumulated water from around your basement, preventing interior water damage.
In cases of external water threats, such as shifting groundwater or flooding, our external waterproofing interventions include:
Downspout Installation: Expertly connected to your sewer system to prevent water from collecting near your foundation.
Foundation Waterproofing: A proactive measure to fortify and redirect water away from your basement walls.
Waterproof Membranes and Emulsions: Applied as a barrier on the exterior walls of your foundation to block moisture ingress.
Proactive measures are key. Reach out to MT Drains & Plumbing for preemptive water leak detection and safeguard your property against water-related issues before they arise.
Offering 24/7 Emergency Waterproofing Services In Vaughan
Basement Foundation Crack Repair Experts
Cracks in foundations and basements are common in older homes, but we also see it in new builds with improper foundation settling. Whether you have a brick, rubble, concrete, cinder block, or stone foundations, MT Drains & Plumbing repair specialists can fix it.
Our professionals also have the experience to fix both interior and exterior basement cracks using professional techniques like:
High-Pressure Injection of Urethane Resin or Epoxy
Plastic Membrane or Emulsion Repair
Excavation and Full-Length Injection
Call us today to identify the issue and select the right solutions for your basement foundation issues.
All our basement crack repair services come with a 25-year lifetime transferrable warranty.
Get a Free Onsite Estimate
Sump Pump Installation & Repair
MT Drains & Plumbing professionals are available for routine sump pump maintenance, installation, and replacement services. We're also available 24/7 for emergency sump pump repair services.
Sump pumps are vital in preventing rain and stormwater from flooding your basement.
Regular service and maintenance are essential, so be proactive and call us ahead of time. We will install a sump pump if you don't already have one or ensure your existing sump pump is working correctly to prevent costly water damage.
Vaughan is a thriving city located in Ontario, Canada. This vibrant city is known for its diverse community, rich history, and impressive range of entertainment and cultural offerings. With its convenient location near Toronto, it has become a popular destination for families, young professionals, and retirees alike.
In Vaughan, you will find a plethora of shops, restaurants, and entertainment options, including the iconic Canada's Wonderland amusement park, the Vaughan Mills shopping centre, and the Kortright Centre for Conservation. For those who love the outdoors, the city is home to numerous parks and hiking trails, such as the Boyd Conservation Area and the Mackenzie Glen District Park.
If you are interested in learning more about Vaughan and its many attractions, we encourage you to visit the official website of the City of Vaughan and explore the many cultural and heritage programs available.
Whether you are a resident or just visiting, Vaughan is a fantastic place to live, work, and play. We are proud to be a part of this dynamic and growing community.
Basement waterproofing is an essential aspect of home maintenance, especially in Vaughan, where the weather can be unpredictable and heavy rain can lead to leaks and other water damage issues. To ensure the safety and comfort of your home, it is essential to invest in a high-quality basement waterproofing solution.
If you are looking for basement waterproofing services in Vaughan, you can count on MT Drains & Plumbing. As a leading provider of basement waterproofing services in the area, we have the skills, knowledge, and expertise to help you keep your home dry and protected.
For more information about basement waterproofing and the services we offer, we invite you to visit our Vaughan basement waterproofing page or give us a call at 905-761-5551. Our team would be more than happy to provide you with a free estimate and answer any questions you may have.
Get a Free On-Site Estimate
Our team of journeymen plumbers at MT Drains & Plumbing pride themselves in basement waterproofing skills and excellent service. Our commitment to customer satisfaction is a priority in our waterproofing services in Toronto and the GTA.
If you need wet basement interior and exterior waterproofing in Toronto, ON, including emergency services, do not hesitate to call us at 905-761-5551. Speak to the waterproofing specialists at MT Drains & Plumbing to schedule an appointment for immediate assistance with a free on-site estimate.
A Few Of Our Basement Waterproofing Projects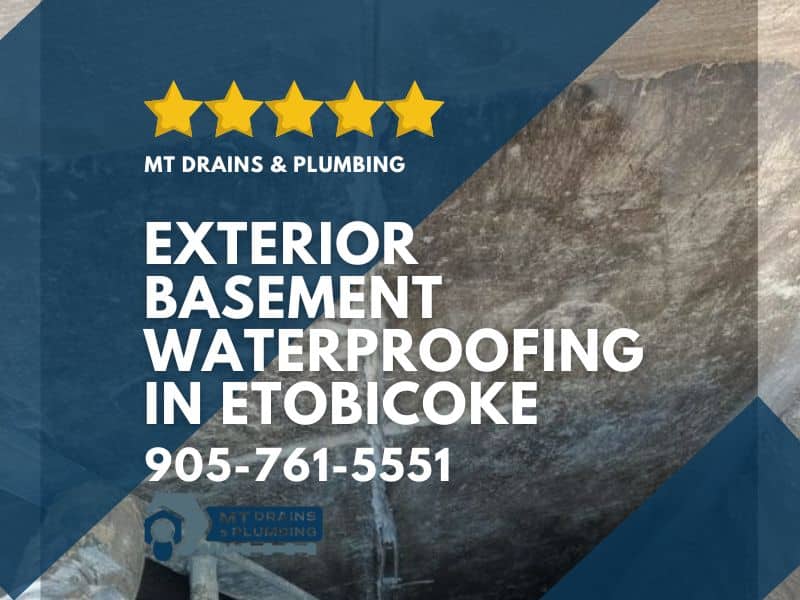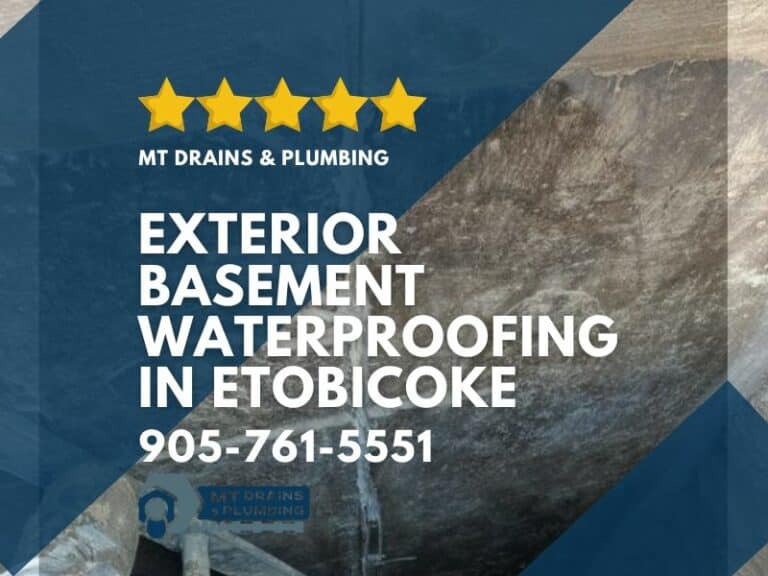 MT Drains recently performed an exterior waterproofing job in Etobicoke. The property had a significant structural issue that had to be addressed quickly. The Need The basement of this Etobicoke
Read More »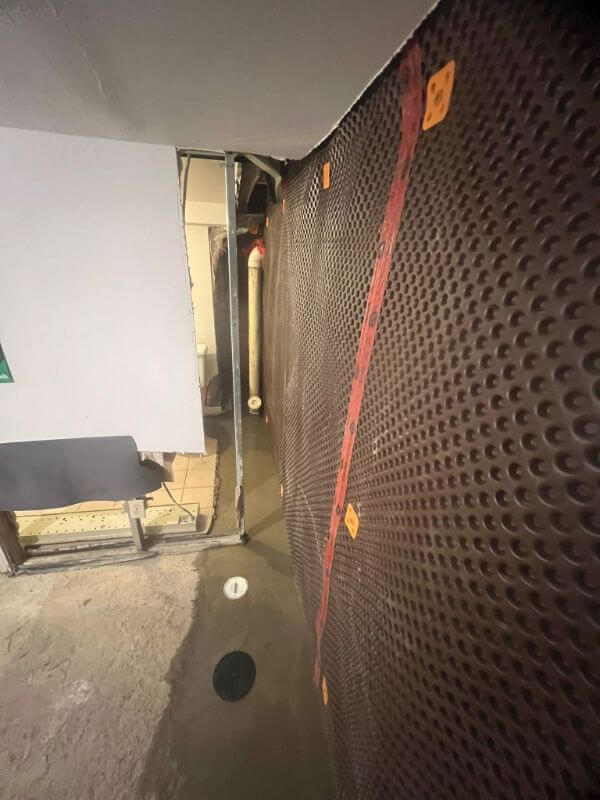 Recently, we provided interior waterproofing in midtown Toronto, and we're really proud of the results. Here are a few details about the job and the client's testimonial. The Need Water
Read More »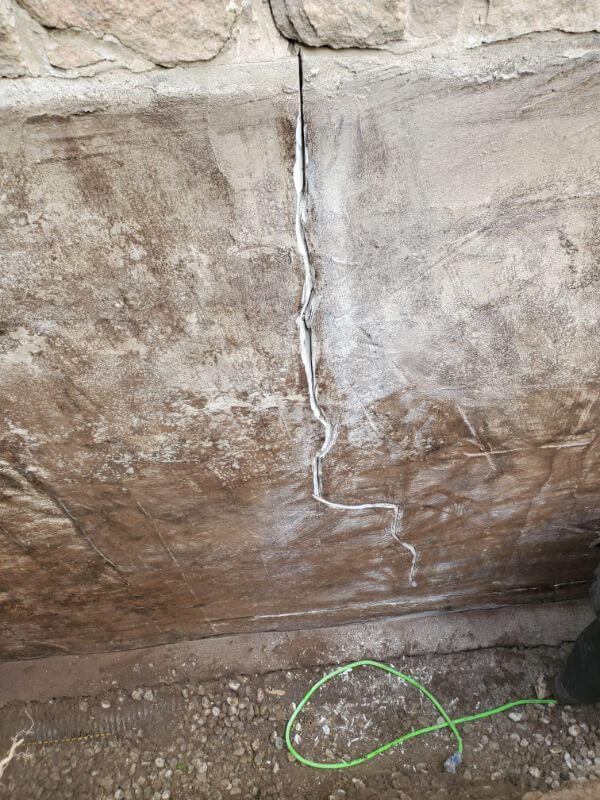 Exterior waterproofing can solve many problems, like foundation cracks and constant condensation on basement windows. Not too long ago, a homeowner called us and requested exterior waterproofing in Stouffville, and
Read More »
Offering 24/7 Emergency Plumbing Services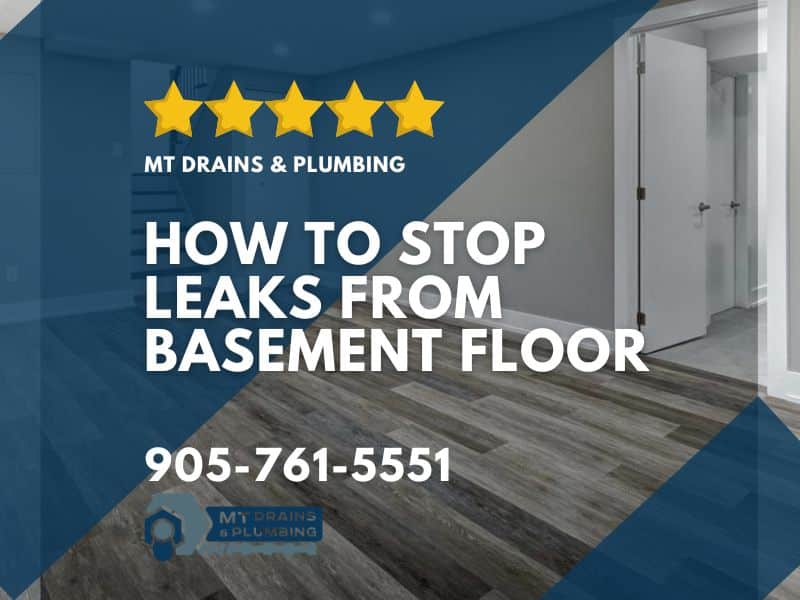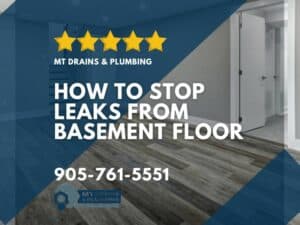 In this article, we explore the crucial importance of waterproofing your basement, including the signs to look out for, the common causes of basement floor
Read More »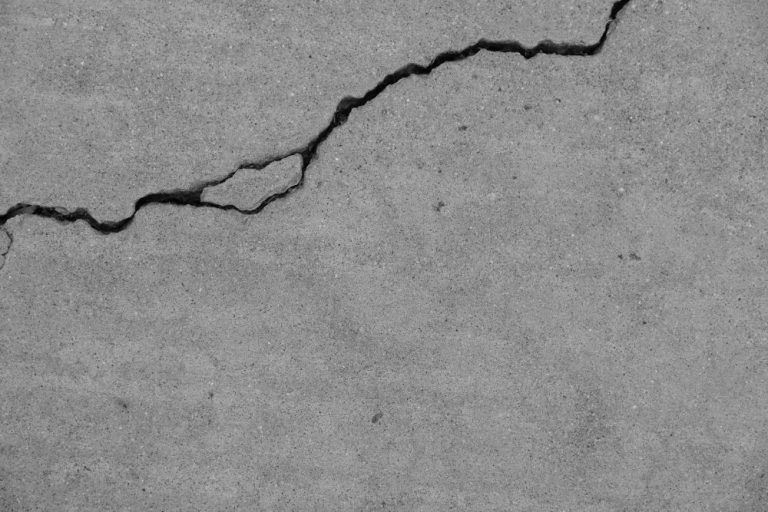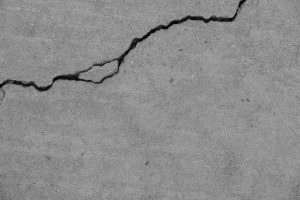 The walls of your basement hold up not just the basement, but also the weight of the building above it. This means your basement walls
Read More »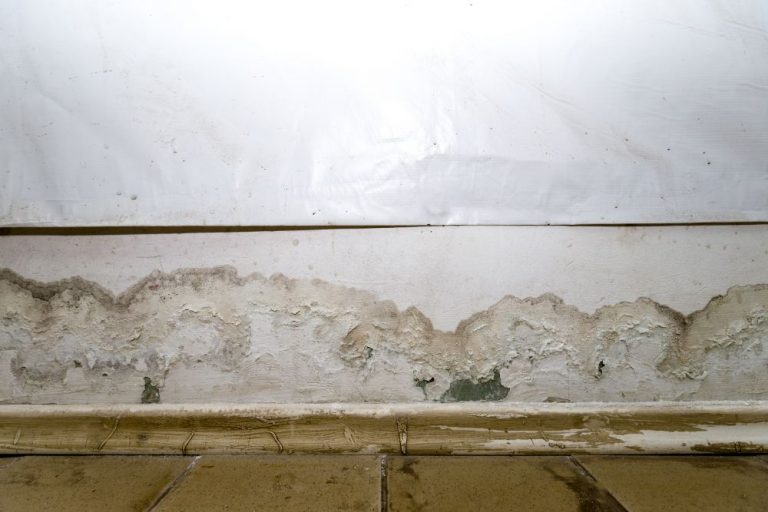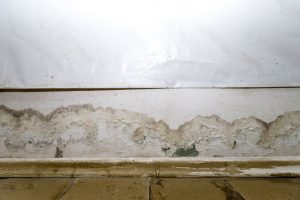 At a glance, basement waterproofing may seem simple, but it isn't always so. Some parts of the basement require special attention when waterproofing or you'll
Read More »