Professional Waterproofing Services
Have you discovered that your basement leaks when it rains or as snow melts? If so your basement is in need of waterproofing to restore your foundation and prove the living quality of your basement.
MT Drains & Plumbing has been offering expert waterproofing services in Vaughan and the surrounding area for 29 years.
With all our experience we are confident that we will leave your basement dry and your foundation restored. That is why we offer 25 year warranty that your basement walls are leak free. Contact us today for a free onsite estimate and see why we are the top choice for basement waterproofing in Vaughan.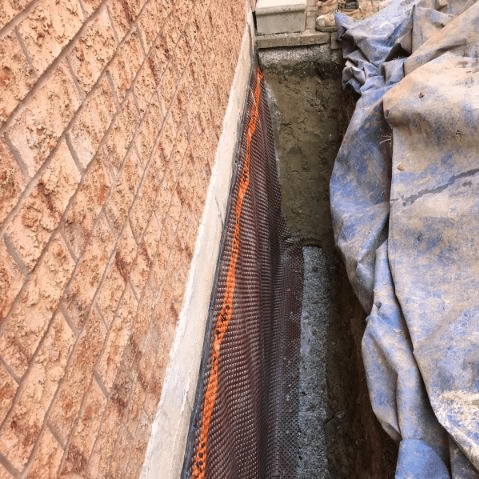 Waterproofing Services We Offer
At MT Drains & Plumbing, we are committed to offering you excellent waterproofing installation and repair services, including, but not limited to:
Interior Waterproofing
Exterior Waterproofing
French Drain Installation
Weeping Tile Installation
Window Well Installation
Basement Crack Repair
Interior Waterproofing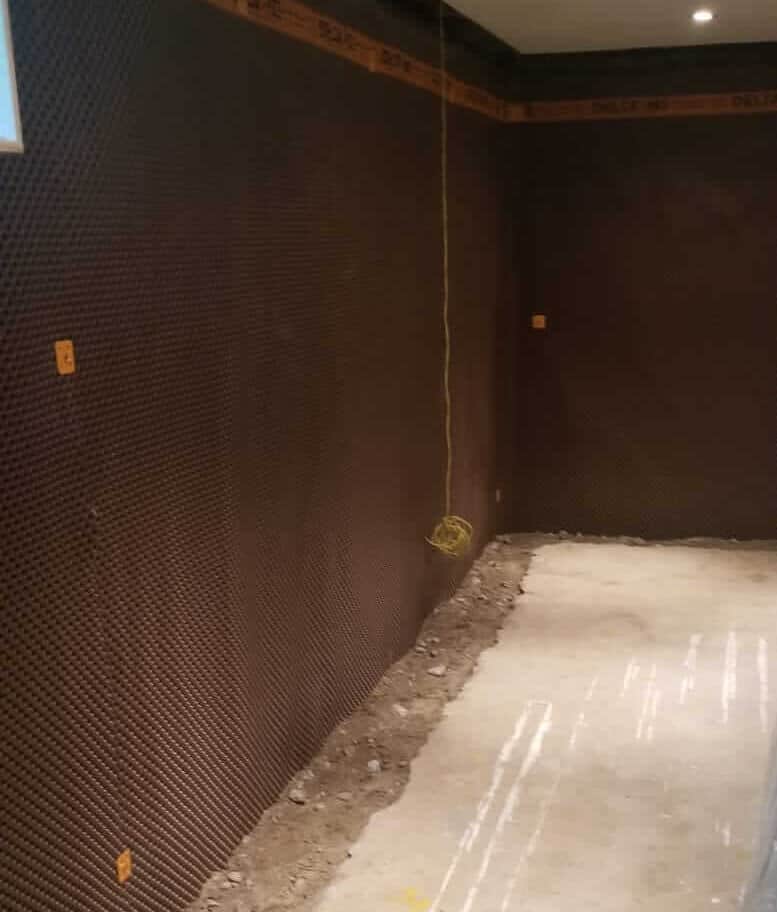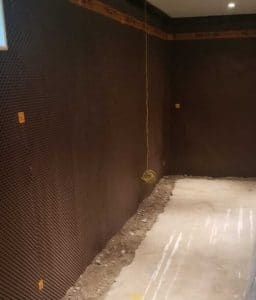 Internal waterproofing is one of the most cost-effective methods to prevent water infiltration. It works best in confined spaces that can't be reached from the inside. The most notable advantage is that there's far less construction and digging work involved in the process, since contractors can start from inside the house to apply waterproofing. Vaughan residents, homeowners, and businesses can often solve most, if not all, of their water leakage issues with efficient internal waterproofing. Most commonly, we will repair any internal cracks and leaks and install a water drainage system with a sump pump to push water out of the basement.
Exterior Waterproofing
French Drain Installation
Weeping Tile Installation
Window Well Installation
Basement Crack Repair
If you are unsure what service you need to best waterproof your Vaughan home, contact MT Drains & Plumbing. Our team of contractors will help you identify and fix your wet basement. Schedule an appointment by filling out our form or giving us a call at (647) 998-6949
Additonal Vaughan Waterproofing Services
Crawl Space Waterproofing
High Water Table Solutions
We Can Handle All Your Waterproofing Needs
Insured and Licensed Water Proofers
MT Drains & Plumbing has the experience and qualifications to efficiently diagnose your problem and provide honest, reliable, and dependable workmanship.
We specialize in residential and commercial waterproofing Vaughan services that have secured private residential homes and commercial enterprises. Our qualified, courteous, and professional journeymen technicians are fully licensed and insured.
All our basement waterproofing services come with at least a 25-year transferrable guarantee to ensure peace of mind and customer satisfaction. We are pleased to provide references upon request and thousands of positive customer reviews to attest to our services.
Our representatives also stand ready to answer any queries about your planned project. We ensure that no job commences before we agree on total costs in a transparent, free on-site estimate.
"I Would Recommend MT Drains For Waterproofing"
We had the pleasure of working with Pavel and his team of waterproofers. Our basement wall crack was causing a leak in the basement. Pavel came the same day to investigate the issue, the guys did an amazing job and it like there were never here. I would recommend Pavel for waterproofing and plumbing to everyone.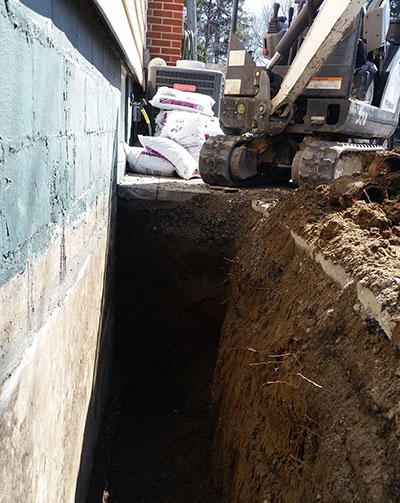 Offering 24/7 Emergency Plumbing Services
Interior vs. Exterior Waterproofing
Before you waterproof your basement, it is essential to determine whether the water source is an interior or exterior one.
Our service technicians will use their skills and experience to determine the source of your water leak before deciding on a treatment plan for your basement leak repair.
Interior waterproofing acts as the second line of defense against invasive water; MT Drains & Plumbing experts will recommend one or both of the following to counter this problem:
Backwater Valve Installation–to stop raw sewage from an overloaded main sewer line backing up into your basement
Sump Pump Installation—tocollect water that accumulates around your basement and redirect it through a discharge pipe
If the problem is external, due to groundwater pressure changes or floods, we offer:
Downspouts Installation—connecting these to your home's sewer system to avoid water pooling around your foundation
Foundation Waterproofing—to reinforce the ground around your home and redirect the water flow from basement walls
Plastic Membranes and Emulsions Installation—an invisible moisture sealant on your home's foundation walls
Don't wait until you develop a problem—contact MT Drains & Plumbing today. We also offer water leak detection services to identify potential issues and prevent water damages.
Offering 24/7 Emergency Waterproofing Services In Vaughan
Basement Foundation Crack Repair Experts
Cracks in foundations and basements are common in older homes, but we also see it in new builds with improper foundation settling. Whether you have a brick, rubble, concrete, cinder block, or stone foundations, MT Drains & Plumbing repair specialists can fix it.\
Our professionals also have the experience to fix both interior and exterior basement cracks using professional techniques like:
High-Pressure Injection of Urethane Resin or Epoxy
Plastic Membrane or Emulsion Repair
Excavation and Full-Length Injection
Call us today to identify the issue and select the right solutions for your basement foundation issues.
All our basement crack repair services come with a 25-year lifetime transferrable warranty.
Offering 24/7 Emergency Plumbing Services
Benefits to Basement Waterproofing in Vaughan
Excess water and flooding cause a range of issues, including black mould growth and extensive structural damage. Basement waterproofing prevents these potential problems and preserves the integrity of your home.
Other essential benefits include:
Higher energy efficiency and lower heating and cooling costs
Healthier, cleaner home environment
Prevention of costly structural damage
Reduction in home insurance premiums
Basement floor protection
Sump pump protection
Speak to our professionals today to learn more about our basement waterproofing services.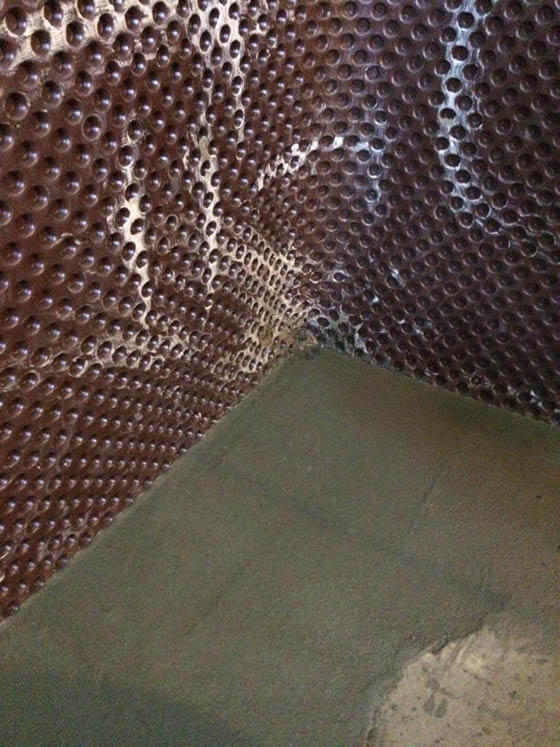 Reviews From Our Happy Vaughan Customers
Cameron from Vaughan
Trusted Pros
We had a leak in the corner of our basement. Pavel examined the area and provided some tips on how to inspect and find the cause. After finding and locating the root of the problem, he provided me with a reasonable solution and reasonable estimate of cost. The work his crew did was professional and clean. I highly recommend Pavel, for I find him professional, reasonable, responsive and cooperative.
Diane from Vaughan
Trusted Pros
During the heavy rains in May, water seeped into my basement. I consulted many companies specialising in waterproofing basements and installing back valves. As the 2 jobs involved digging a deep hole, it seemed sensible to choose a company that could do both. The crew arrived promptly and quickly set to work. I had removed all the plants from the working area, so they could start digging immediately. Tarps were spread out to hold the earth excavated and after 1 day the back valve had been installed and trenches dug. On the 2nd day, again, after prompt arrival, the crew quickly set to work.They even dug up a plant that I was concerned about and replanted it later. The work was completed on the 2nd day and it was a large area to dig. I would recommend this company based on my observations of the work they did at my home.
Timothy from Vaughan
HomeStars
Pavel and his team did an excellent job in helping me with my leaking basement. They were very responsive and provided honest advice. Two days work was completed in one day and they took great care in keeping the area clean, returning it to its original condition. I would highly recommend MT plumbing!
Pavel was very knowledgable and diagnosed the issue very quickly. The work was completed promptly as agreed. The crew came in and completed the work professionally . Pavel made sure to check everything went well through out the work. I would not hesitate to recommend MT Drains and plumbing to any of my friends.
Thiai from Vaughan
HomeStars
I selected this company from several estimates because it seemed to offer a good combination of experienced, professional knowledge and reasonable pricing. It more than lived up to expectations, with work completed exactly as specified, time lines met, custom made window wells designed as requested, and clear communication throughout. I would definitely recommend this company.
Offering 24/7 Emergency Plumbing Services
Sump Pump Installation & Repair
MT Drains & Plumbing professionals are available for routine sump pump maintenance, installation, and replacement services. We're also available 24/7 for emergency sump pump repair services.
Sump pumps are vital in preventing rain and stormwater from flooding your basement.
Regular service and maintenance are essential, so be proactive and call us ahead of time. We will install a sump pump if you don't already have one or ensure your existing sump pump is working correctly to prevent costly water damage.
Why Choose Us for Your Basement Waterproofing Project?
MT Drains & Plumbing are fully licensed and insured to provide basement waterproofing services, drain repair, and general plumbing services. We only use top-quality, guaranteed materials and offer guaranteed waterproofing workmanship.
Our expertise and over 20 years' experience in the field means that we know what products, methods, and applications work best for your home. Trust us to offer:
Guaranteed Workmanship and Parts
Trained and Professional Journeymen Plumbers
Fully-Insured Services
Courteous and Professional Service
Same-Day Appointments and Emergency Services
Cost-Effective Transparent Pricing with Free In-Home Estimates
No-Mess Work
Get a Free On-Site Estimate
Our team of journeymen plumbers at MT Drains & Plumbing pride themselves in basement waterproofing skills and excellent service. Our commitment to customer satisfaction is a priority in our waterproofing services in Toronto and the GTA.
If you need wet basement interior and exterior waterproofing in Toronto, ON, including emergency services, do not hesitate to call us at 905-761-5551. Speak to the waterproofing specialists at MT Drains & Plumbing to schedule an appointment for immediate assistance with a free on-site estimate.
Vaughan is a thriving city located in Ontario, Canada. This vibrant city is known for its diverse community, rich history, and impressive range of entertainment and cultural offerings. With its convenient location near Toronto, it has become a popular destination for families, young professionals, and retirees alike.
In Vaughan, you will find a plethora of shops, restaurants, and entertainment options, including the iconic Canada's Wonderland amusement park, the Vaughan Mills shopping centre, and the Kortright Centre for Conservation. For those who love the outdoors, the city is home to numerous parks and hiking trails, such as the Boyd Conservation Area and the Mackenzie Glen District Park.
If you are interested in learning more about Vaughan and its many attractions, we encourage you to visit the official website of the City of Vaughan and explore the many cultural and heritage programs available.
Whether you are a resident or just visiting, Vaughan is a fantastic place to live, work, and play. We are proud to be a part of this dynamic and growing community.
Basement waterproofing is an essential aspect of home maintenance, especially in Vaughan, where the weather can be unpredictable and heavy rain can lead to leaks and other water damage issues. To ensure the safety and comfort of your home, it is essential to invest in a high-quality basement waterproofing solution.
If you are looking for basement waterproofing services in Vaughan, you can count on MT Drains & Plumbing. As a leading provider of basement waterproofing services in the area, we have the skills, knowledge, and expertise to help you keep your home dry and protected.
For more information about basement waterproofing and the services we offer, we invite you to visit our Vaughan basement waterproofing page or give us a call at 905-761-5551. Our team would be more than happy to provide you with a free estimate and answer any questions you may have.
Offering 24/7 Emergency Plumbing Services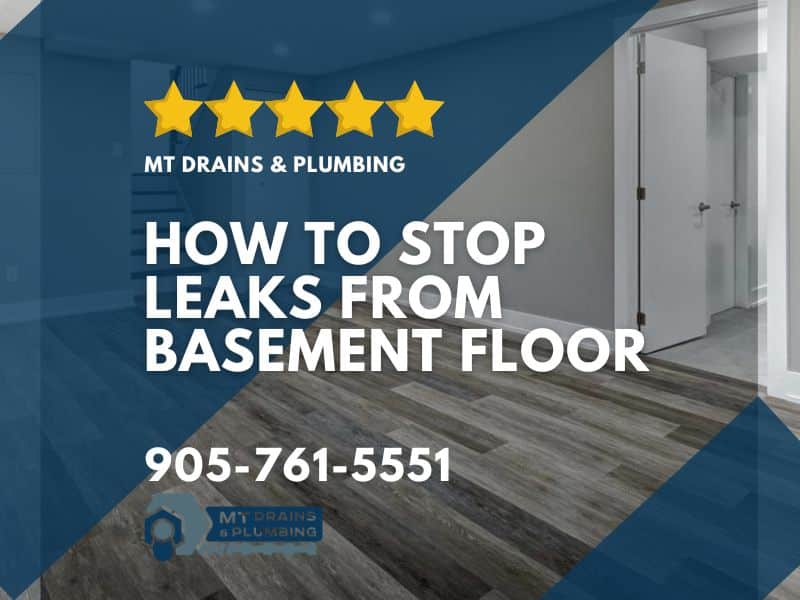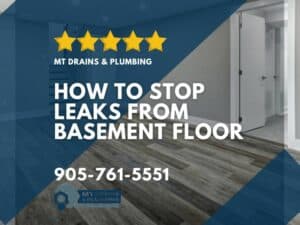 In this article, we explore the crucial importance of waterproofing your basement, including the signs to look out for, the common causes of basement floor
Read More »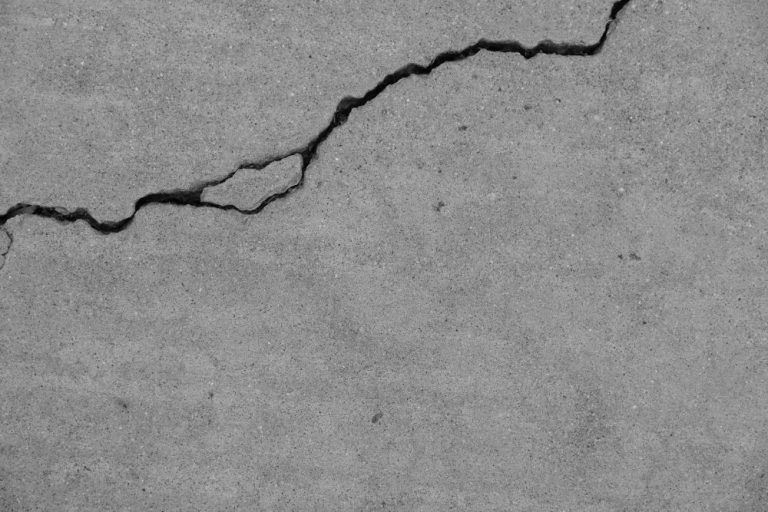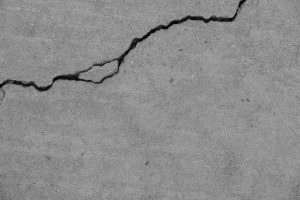 The walls of your basement hold up not just the basement, but also the weight of the building above it. This means your basement walls
Read More »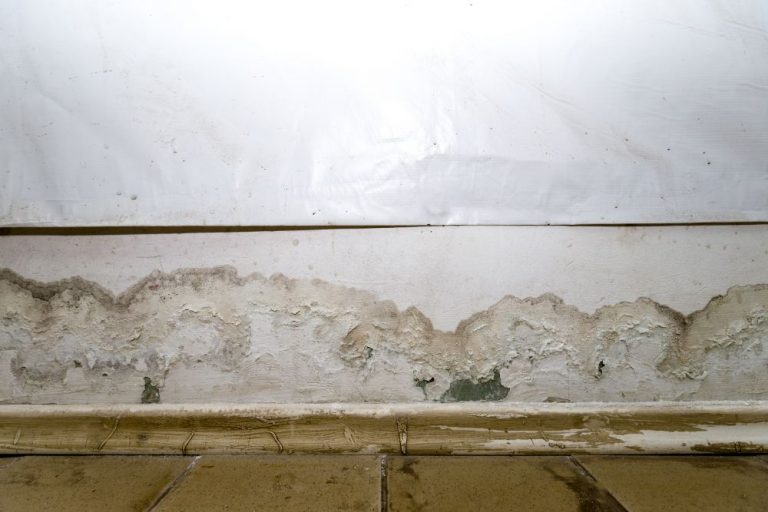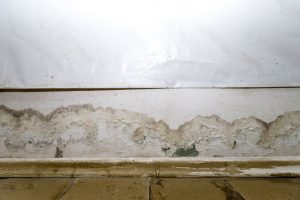 At a glance, basement waterproofing may seem simple, but it isn't always so. Some parts of the basement require special attention when waterproofing or you'll
Read More »