MT Drains has been working for over 25 years to ensure homeowners and businesses have the best water quality with our top water treatment services. Maintaining a fresh, clean water supply should be a priority to protect the family and employees from pathogens and common water contaminants.
Our plumbers have plenty of experience with municipal water supplies and know the common dangers lurking in residential and commercial plumbing that owners aren't aware of. 
You can contact us to schedule an appointment and find out more about the range of water treatment services we offer.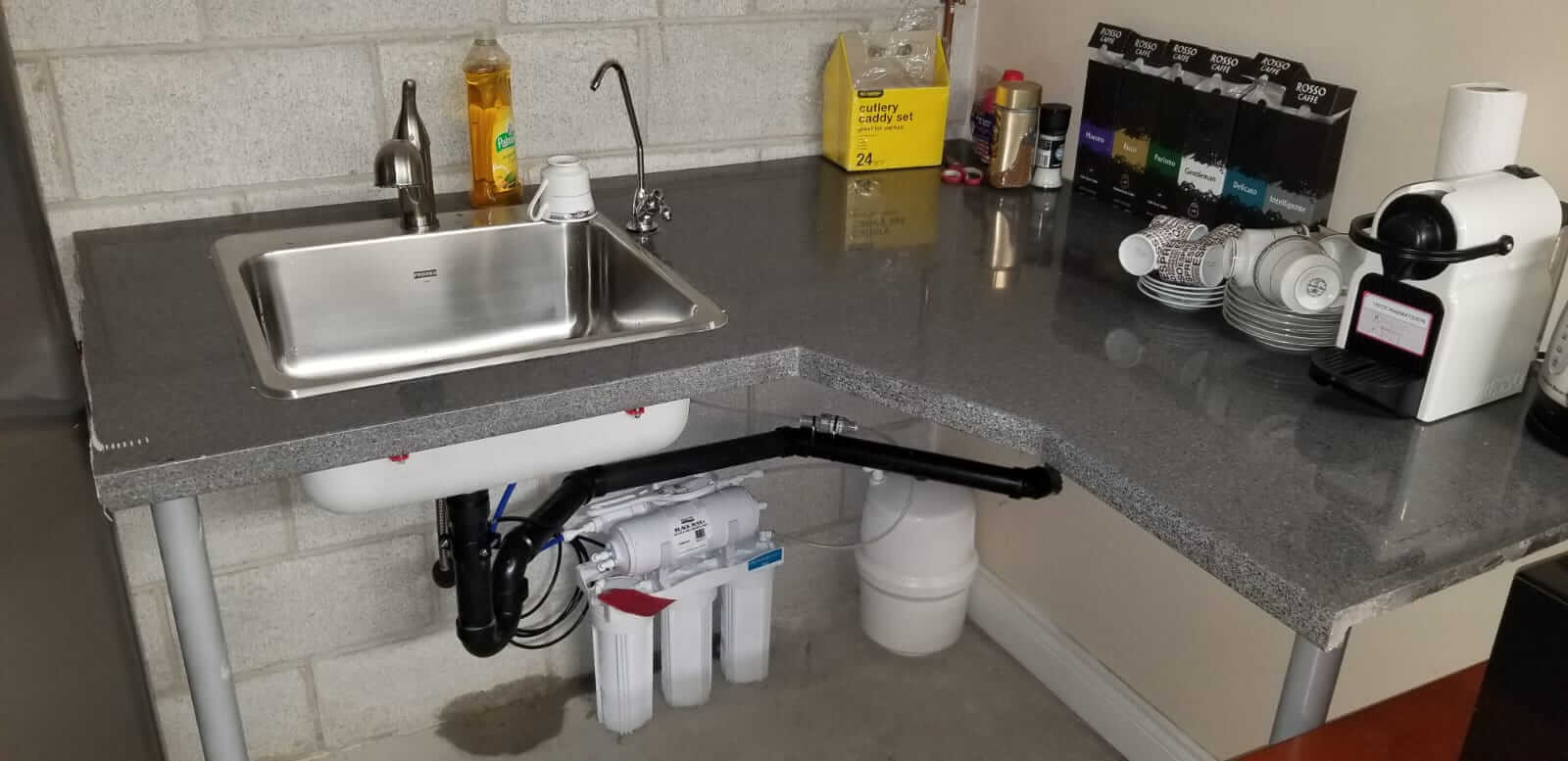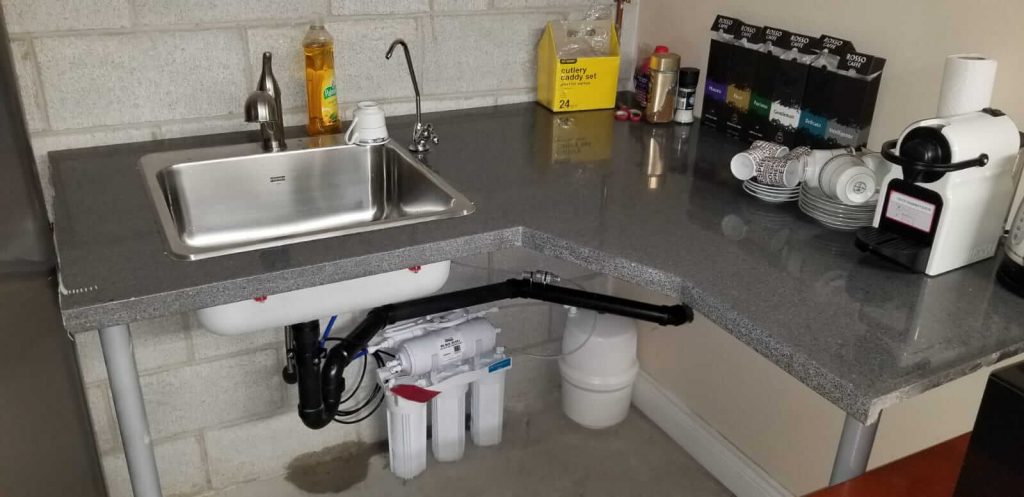 Water Treatment Services We Offer
To ensure the best customer satisfaction and provide clean water to our clients, we have developed a water treatment service to match every need and regulation. If you have any problems with the water supply, MT Drains has the solution. Contact us for any of the following:
Water Softener Installation
Our water softener package includes complete water softener installation, regular checkups, and a professional softener service to keep the system running for as long as possible and without faults.
Water Filter Installation
We provide water filter installation, servicing, maintenance, and repairs. Filters are one of the essential parts of the plumbing system when water quality is paramount.
UV Light Water Treatment
UV light effectively eliminates bacteria and other pathogens from the water supply. MT Drains can help you with UV water treatment installations and their maintenance.
Water Iron Removal Filter
Various chemicals and metals can seep into inefficient plumbing systems. Contact MT Drains for iron and chemical removal from the plumbing and keeping the water clean and pure.
Water Filter Installation Services Near You
Why Choose Us for Your Water Treatment System Installation & Repair
MT Drains experts have been in the business for over 25 years, and we have pretty much seen and learned everything about our customer's plumbing needs. Whether it's a new build or an old system that needs to be retrofitted for a new application, our plumbers have the tools and know-how to get the job done.
Before looking into the most comprehensive services your plumbing system requires, we recommend completing a thorough water testing to get a proper look at your water supply's quality. If there are any causes for concern, our technicians can design a solution to match and install a water treatment system that takes care of the problem for good.
We also service, maintain, and replace existing filter systems and provide a wide array of replacement parts and new filters. Contact our customer service representatives with your problem and schedule an appointment for a fast and reliable plumbing fix.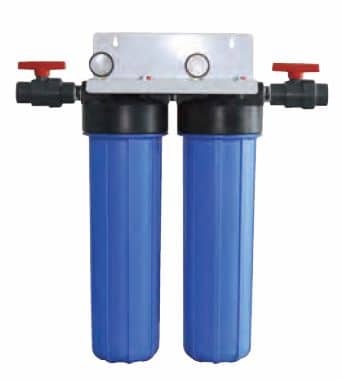 "The Price and Service Were Top-notch"
Had a great experience with MT Drains & Plumbing, I recommend everybody to contact Pavel for any plumbing project question. We had a water heater and softener installed at our home and the price and service were top-notch!
Water Softener Installation
In some cases, hard water can cause numerous problems to a household or business. It will clog up the pipes with mineral deposits much sooner than expected and lead to a severe drop in water pressure and quality over time. Mineral deposits can also corrode pipes and cause breaks or leaks when you least expect it. A professional water softener service will ensure that buildings get the water treatment they deserve and deliver cleaner water to the faucets and appliances.
MT Drains can help homeowners and businesses by performing:
Water softener installations with state-of-the-art water treatment systems and devices in new buildings
Water softener repair services to ensure the system works at full capacity for longer
Swapping and maintaining water filters to ensure a continuous supply of clean water
Consultations on possible water system improvements and expansions
Water softener replacements, including replacing old and obsolete parts, or complete overhauls
Applying a water softener to a plumbing system can prevent the need for repairing other appliances like dishwashers, laundry machines, or water heaters. A softener removes most minerals, deposits, and materials present in the municipal supply or a well. After installation, homeowners should also notice an immediate improvement in water taste and smell.
Water Filter Installation in Toronto
Plumbing systems often have various filters to ensure that the water reaching households or offices is contaminant-free. The filters required for a particular plumbing system will vary depending on the client's needs and the water quality in the supply lines. While some water supplies will be perfectly fine without any filtration devices on the house's end, commercial applications usually require more stringent water regulations. MT Drains can cater to a client's every need by designing and implementing a water filter system to match and ensure it runs smoothly for years to come.
Here's an overview of our water filtration services:
Water filter installation for new builds and construction
Water filter system design based on project specifications and industry standards
Water treatment systems replacement or overhauls to keep the supply up to code or remove new contaminants
Repairing and maintaining the filtration system to ensure its longevity and reliability
Depending on the water quality delivered to the building or site, our experts will determine the type of filter you need and install them to match the plumbing size and requirements. You can expect the water to taste better and be devoid of any nasty smells. Water filtration services require regular maintenance to keep working properly. Don't hesitate to call us and schedule servicing.
UV lights are one of the best and most cost-effective methods to remove biological pathogens from a water supply. UV water treatment is often not enough to ensure the best water quality available for a business. However, we can design a system that employs UV treatment alongside traditional filtration and chemical removal option. This combination will clean the water and make it safe to drink and use in a vast majority of scenarios. Contact MT Drains for any of the following:
Installing UV light treatment systems in new buildings or fixtures
Overhauling existing designs for new businesses and applications
UV light installation in central plumbing systems and filtration systems
Troubleshooting water treatment systems for faults
UV light maintenance or replacements
UV filters are radically different compared to traditional filter technology available on the market. Combining them with other filtration and water treatment devices requires finesse and experience. Luckily, MT Drains has the expertise, equipment, and tools to provide the best filters and ensure excellent customer service. Before scheduling a UV filter installation, contact MT Drains for additional water testing and consultations. UV lights aren't necessary for all properties and applications and might not be the best solution to your problem.
Iron and other metals can seep into a plumbing system from the main water supply and make the water low-quality or even unusable. On rare occasions, water can contain a dangerous amount of lead or other hazardous chemicals in the system. MT Drains can install various chemical removal filters and keep the water running clean to prevent health concerns. Depending on the local water quality, we can fit various chemical filters into the plumbing system to remove metals or molecules from the supply.
Contact MT Drains if you have poor water quality and need help with the following:
Setting up water testing to ascertain what chemicals or metals are in the supply
Installing state-of-the-art water filters that will work best for the application requirements
Retrofitting existing water filtration systems to remove new contaminants
Troubleshooting plumbing issues and low water quality
Water filter maintenance, repairs, and replacement
Swapping or cleaning residential and commercial chemical removal filters
Our plumbers have years of experience installing and maintaining water treatment systems for residences and businesses. If possible, we will retrofit an existing system to work alongside new chemical filters and provide a safe water supply for use. We can also design a brand-new filtration system to handle all the water treatment necessary depending on your location, application, and industry.
Get Consultation For Your Water Treatment System in Toronto
Before you decide on a path to take for dealing with water treatment for your property, it's a good idea to consult with experienced plumbers familiar with all the best options. In some cases, you'll be able to combine seemingly separate functions, like water softening and iron removal, through a single efficient solution. Drain and plumbing experts also help to maintain current systems and filters to increase the durability of the hardware.
Book Us For Water Treatment Services In Toronto
MT Drains & Plumbing have been trusted for more than 25 years to ensure that water treatments are properly installed and maintained, helping to provide peace of mind. We've helped people all over the Greater Toronto Area, expanding our business mostly through hard-earned referrals from pleased customers.
Reviews From Our Happy Toronto Customers
Elayne from Toronto
Trusted Pros
I contacted MT Drains & Plumbing, they called me back immediately and gave me an estimated arrival time.They were extremely prompt. That really counts when you have a leak! Pavel and Eddie are very polite and tidy. They identified and fixed the source of the leak professionally.
Maria From Toronto
Trusted Pros
These guys saved our life by showing up in time and replaced a leaky pipe easily! After that, we scheduled an appointment for the next day to check everything out, so the leaking problem won't bother us again because of the extremely cold temperatures. We had great communication and we received all the answers that we needed for future prevention of the problem. Well done job! I would say, above and beyond.
Ryan from Toronto
Trusted Pros
My wife and I purchased an older home in East York with the understanding that we were going to need to do a fair bit of work to modernize the infrastructure. Plumbing being a major focus. I contracted MT to: replace cast iron plumbing stacks (there were two in my home), plumb our new kitchen main floor, and also a basement kitchen that we have, as well as some plumbing for two new bathrooms. We also decided to replace the clay sewers in the home which were about 75 years old and also install a backflow valve. Eddy, Pavel and their team of plumbers did a great job.
Max from Toronto
Trusted Pros
Had a great experience with MT Drains & Plumbing, I recommend everybody to contact Pavel for any plumbing project question. We had a water heater and softener installed at our home and price and service were top notch!
Janna from Toronto
Trusted Pros
Thank you MT drains for being reliable, always on time and trying to accommodate my variable schedule. I am very satisfied with the price and service I was provided.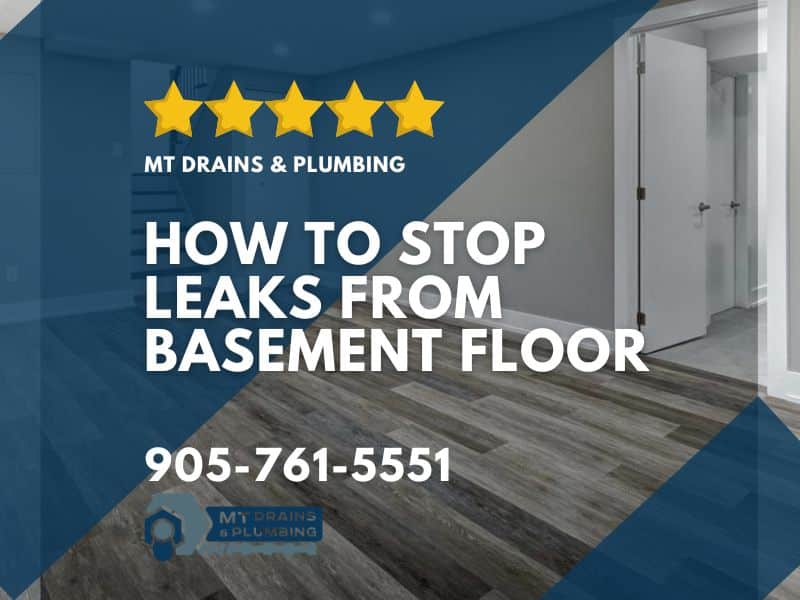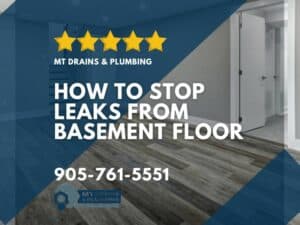 In this article, we explore the crucial importance of waterproofing your basement, including the signs to look out for, the common causes of basement floor
Read More »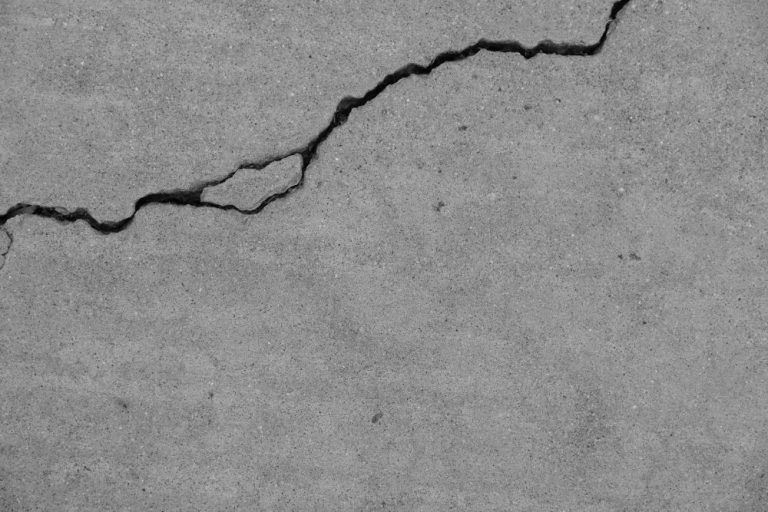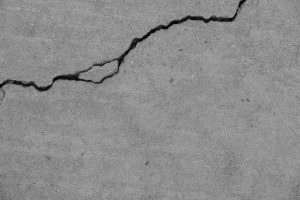 The walls of your basement hold up not just the basement, but also the weight of the building above it. This means your basement walls
Read More »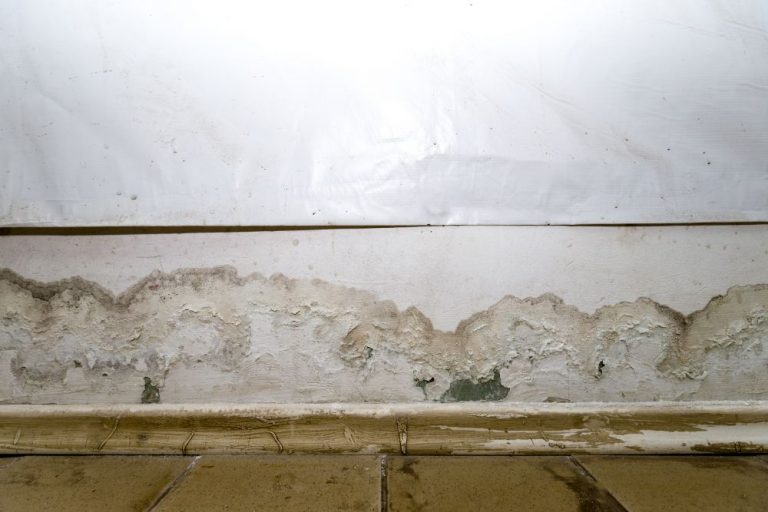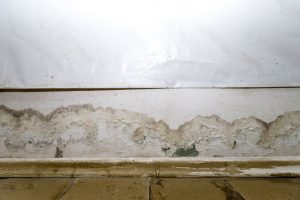 At a glance, basement waterproofing may seem simple, but it isn't always so. Some parts of the basement require special attention when waterproofing or you'll
Read More »
When it comes to your health and safety, there are few issues as important as the quality of the water that's running through your systems. Whether you're a business welcoming guests or simply a homeowner concerned with the water delivered to your family, seeking out a plumbing and drain expert who knows all the different water treatment methods and equipment will ensure that you won't have any issues with water quality and purity.
We Offer Repair & Installation For Both Water Filter & Water Softener
MT Drains & Plumbing renders assistance for commercial and residential projects for:
The installation of water treatment systems including UV light, chemical and particle reduction.
Changing filters to ensure that water treatment systems efficiently remove unwanted elements.
Fast, accurate inspection and repair of water treatment systems.
Choose the correct water treatment systems for your home or business.

Toronto Plumbing Review
MT Drains & Plumbing were a great team of professionals who resolved my home issue quickly, efficiently, and at a VERY affordable price! The technician was very knowledgeable and the service was completed exactly on time, as promised.