Are you tired of dealing with clogged kitchen sinks due to the buildup of fats, oils, and grease (FOG) in the drain pipe? While you can avoid this issue by not pouring greasy waste down the drain, it's not always practical. Luckily, if you're in Barrie, MT Drains & Plumbing has got you covered with our grease trap installation service.
We can install a grease trap in your residential or commercial property in Barrie, providing you with an effortless and reliable way to prevent clogs and maintain the smooth operation of your plumbing system. Contact us today to arrange a free onsite estimate in Barrie and take the first step toward a cleaner and more efficient kitchen.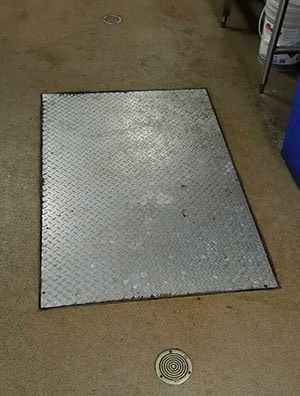 Top Rated Grease Trap Installation Company
If you pour greasy waste down your kitchen drain, it can cause issues not only for you but also for your neighbors by clogging main sewer lines. Fortunately, MT Drains & Plumbing offers a solution to this problem through the installation of a specially designed grease interceptor.
Our experienced technicians can install grease traps quickly and efficiently in just one visit, ensuring that you don't have to deal with any further issues. We always prioritize providing cost-effective services without compromising on quality. Whether you're located in Barrie, GTA or the surrounding areas, we can help you with your grease trap installation needs. Contact us today to schedule a free estimate and take the first step toward a cleaner and more efficient plumbing system.
"We Are The Top Industrial Drain Cleaner In Mississauga "
MT Drains & Plumbing has built a reputation for offering some of the best commercial, and industrial drain cleaning services. We provide plumbing and drain service to commercial and industrial customers in Aurora, Newmarket, Maple, Markham, Mississauga, Oshawa, Richmond Hill, and the Greater Vaughan Area.
Our licensed plumbing professionals can get your clogged drains flowing. It doesn't matter the nature of the business or the extent of the blockage—we will solve the problem promptly and with minimal disruption to your business.
Reviews From Our Happy GTA Customers
John from Mississauga
Trusted Pros
Eddie recommended a number of products when we were looking for a new water heater. Eddie provided and installed a new water heater and did some additional work around the house, installing arrestors and replacing a shower control valve. Eddie was extraordinarily quick at communicating, and provided excellent service, and work well done at a very reasonable price. A misunderstanding was addressed quickly and professionally. I have no hesitation in recommending Eddie at MT Drains & Plumbing and will most certainly use his services again myself.
Cameron from Mississauga
Trusted Pros
We had a leak in the corner of our basement. Pavel examined the area and provided some tips on how to inspect and find the cause. After finding and locating the root of the problem, he provided me with a reasonable solution and reasonable estimate of cost. The work his crew did was professional and clean. I highly recommend Pavel, for I find him professional, reasonable, responsive and cooperative.
Ryan from Mississauga
Trusted Pros
My wife and I purchased an older home in East York with the understanding that we were going to need to do a fair bit of work to modernize the infrastructure. Plumbing being a major focus. I contracted MT to: replace cast iron plumbing stacks (there were two in my home), plumb our new kitchen main floor, and also a basement kitchen that we have, as well as some plumbing for two new bathrooms. We also decided to replace the clay sewers in the home which were about 75 years old and also install a backflow valve. Eddy, Pavel and their team of plumbers did a great job.
A grease trap is an essential plumbing device that separates and traps fats, oils, or grease (FOG) while allowing normal waste to flow freely through drainpipes. This helps to prevent waste accumulation, which can cause blockages in your drainage system or even in the main sewer line.
The ideal location for installing a grease interceptor is along the drainpipe. As hot or warm greasy water enters the system, it cools, allowing any greasy material within the wastewater to coagulate and separate before rising to the top of the trap.
Once the grease separates, the remaining wastewater continues on to the sewer. To avoid clogging, it's necessary to periodically clean out the collected grease. Contact MT Drains & Plumbing today for your grease trap installation and maintenance needs in the GTA.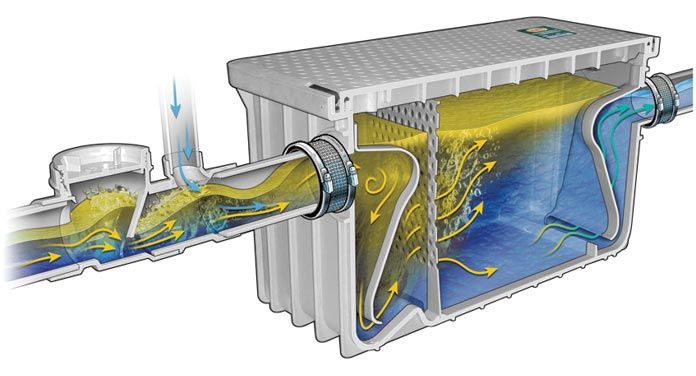 Offering 24/7 Emergency Plumbing Services
Residential Grease Trap Installation
A kitchen sink in a home is often a hub of activity, and a clogged sink can not only hinder its functionality but also pose health risks by harboring harmful bacteria. To prevent this, our team can install a grease trap that will effectively safeguard your drainage system.
The type of grease trap suitable for your residential property will depend on the amount of waste you generate. With our expertise and specialized tools, we can recommend and install the ideal grease trap that provides the maximum level of protection for your system.
Commercial Grease Trap installation
Restaurants, cafeterias, and other commercial establishments produce much more FOG than the average home, and mechanic workshops also generate a lot of grease that can clog up their plumbing. At MT Drains & Plumbing, we offer grease traps that can handle the volume of waste disposal for any type or size of commercial establishment. Additionally, we provide grease interceptor maintenance services to ensure the system is functioning safely and optimally at all times. Contact us today to receive a free installation estimate and schedule installation services.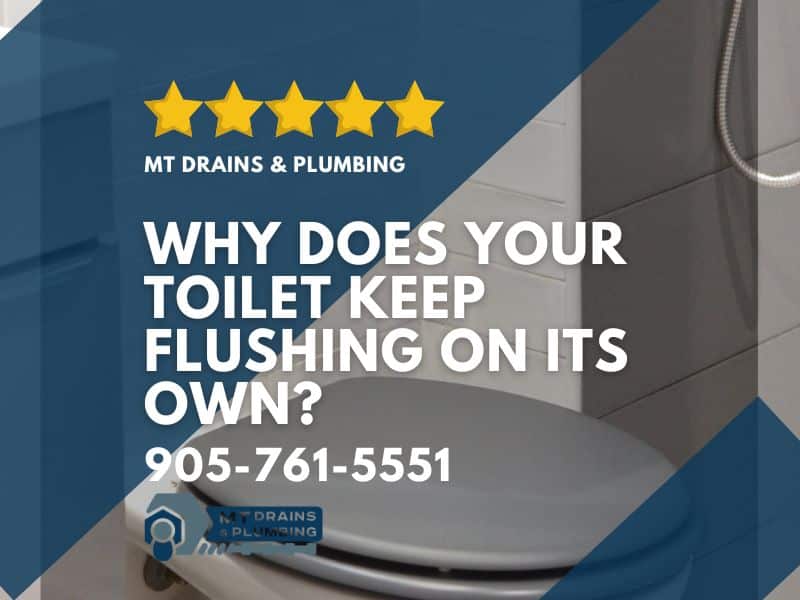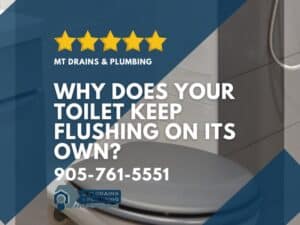 Is your toilet flushing on its own? Are you worried about skyrocketing water bills from the gallons of wasted water daily?This issue, called "ghost flushing,"
Read More »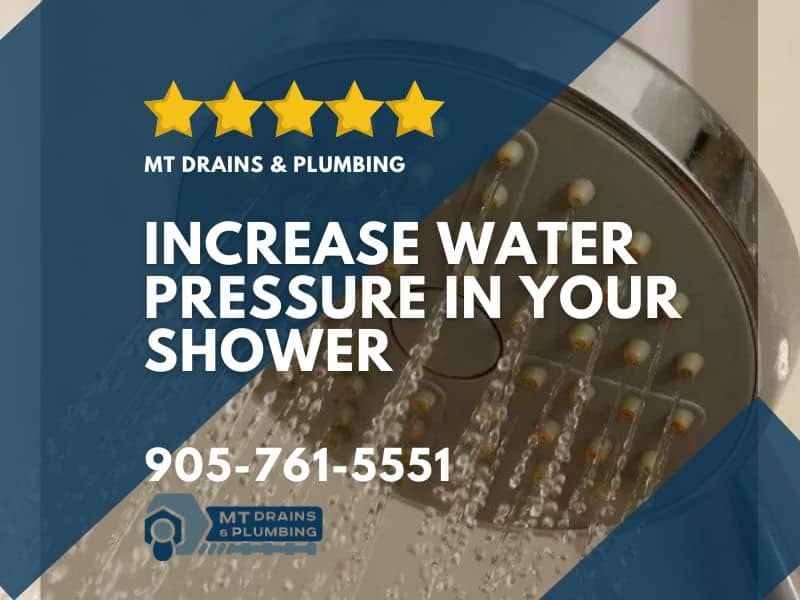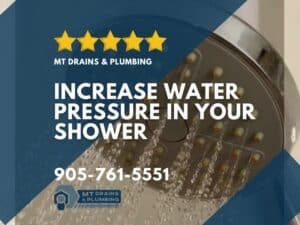 It's the middle of a Toronto summer, and you're taking a shower after a long day at work. You're hot and sweaty, and all you
Read More »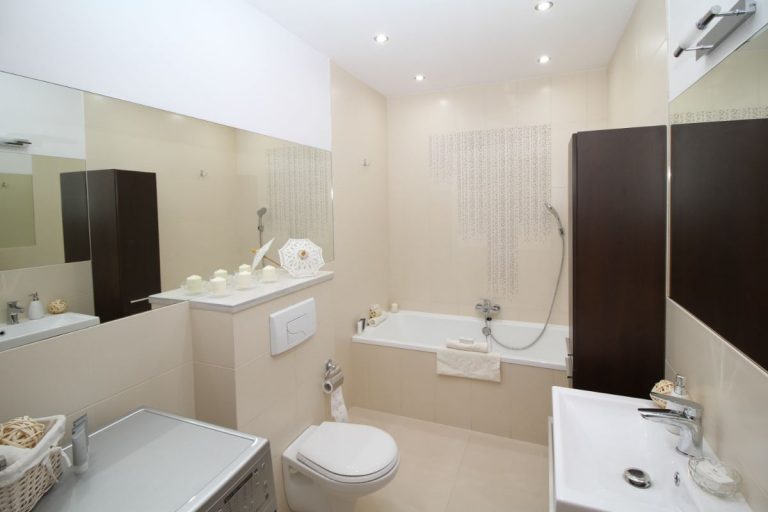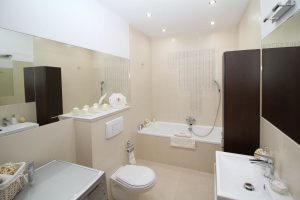 When a toilet drains slow, then gurgles, it is unnerving, to say the least. On the one hand, it may be a one-off event. On
Read More »