Local Basement Waterproofing Company
Do you have a leaky or wet basement? Are you unsure where the water is entering from? We can help you find a cost-effective method for your waterproofing your basement in Vaughan. We start by sending a professional waterproofing consultant to evaluate your basement's foundation to find the cause of the water leak.
Every part of your home below ground level needs waterproofing, whether you're experiencing moisture problems or not.
If you do have issues with water in the lower parts of your house, we offer basement leak repair services. We'll patch the crack and then improve your setup, including the installation of sump pumps or weeping tiles as necessary so that it doesn't happen again.
We also offer preventative waterproofing services inside and outside your home. Our expert plumbers can install backwater valves to keep sewage from entering your home during a storm and improve the waterproofing on your walls and foundation before any issues develop.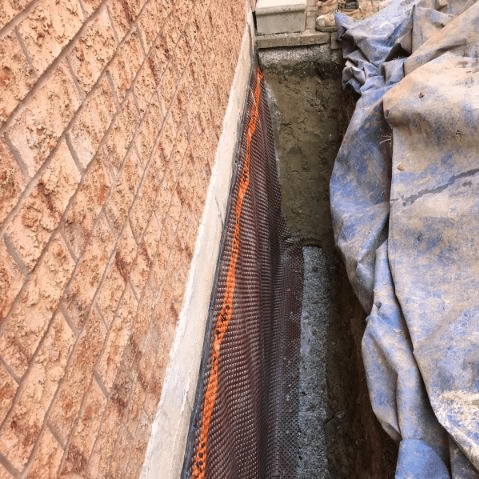 Insured and Licensed Basement Waterproofers
Flooding and moisture in your basement or crawlspace are serious. When left untreated, it will lead to even more severe problems, like mould, mildew, and dry rot that will begin to affect the integrity of your walls.
Our team is fully licensed and insured. The training and experience we bring to each job ensures that we'll fix it right the first time.
In the rare instance that a mistake or accident takes place, you are protected since our insurance covers both damages to your home and injuries to our workers.
"Offered Us a Reasonable Solution and Price"
We had a leak in the corner of our basement. Pavel examined the area and provided some tips on how to inspect and find the cause. After finding and locating the root of the problem, he provided me with a reasonable solution and reasonable estimate of cost.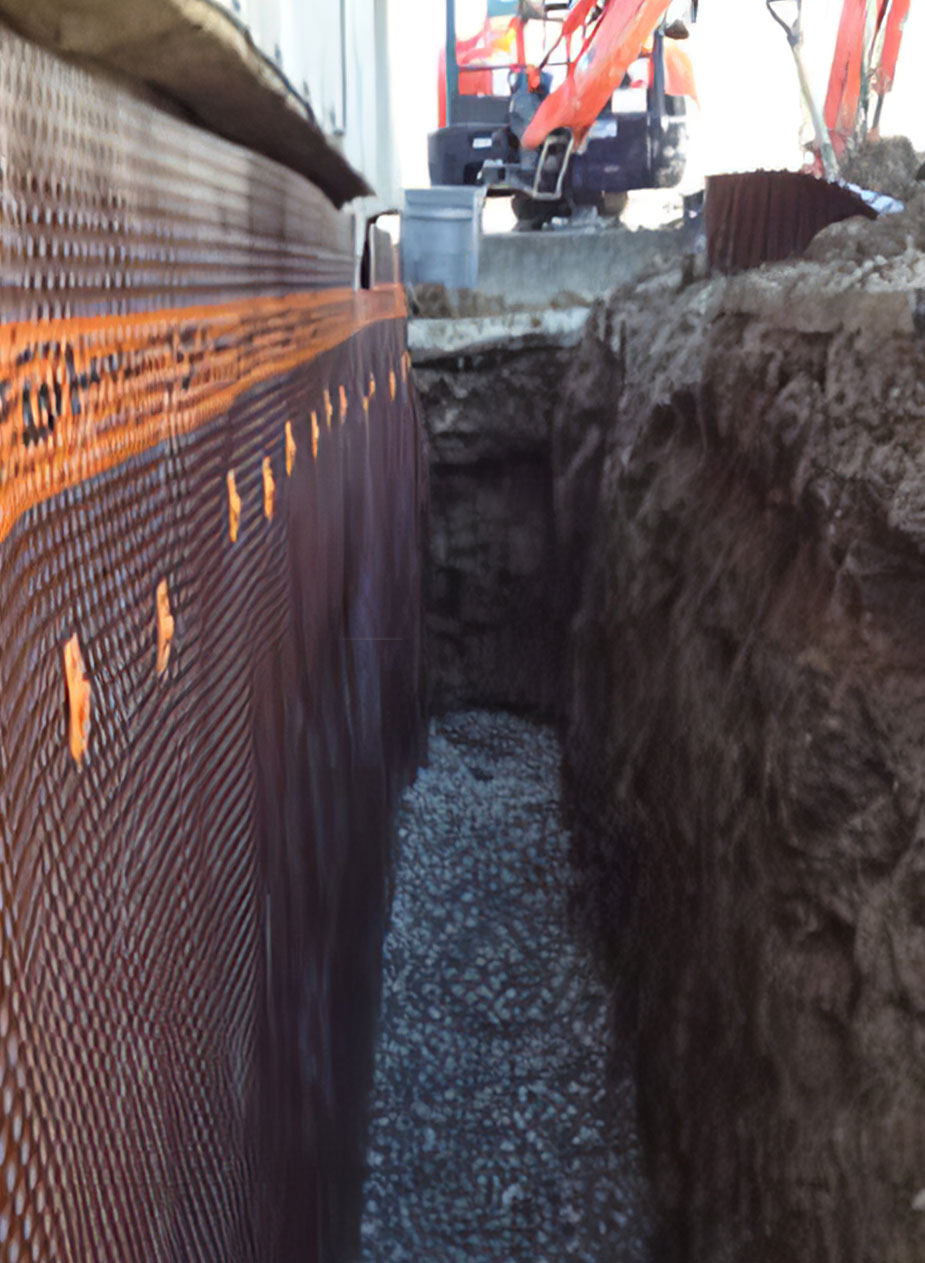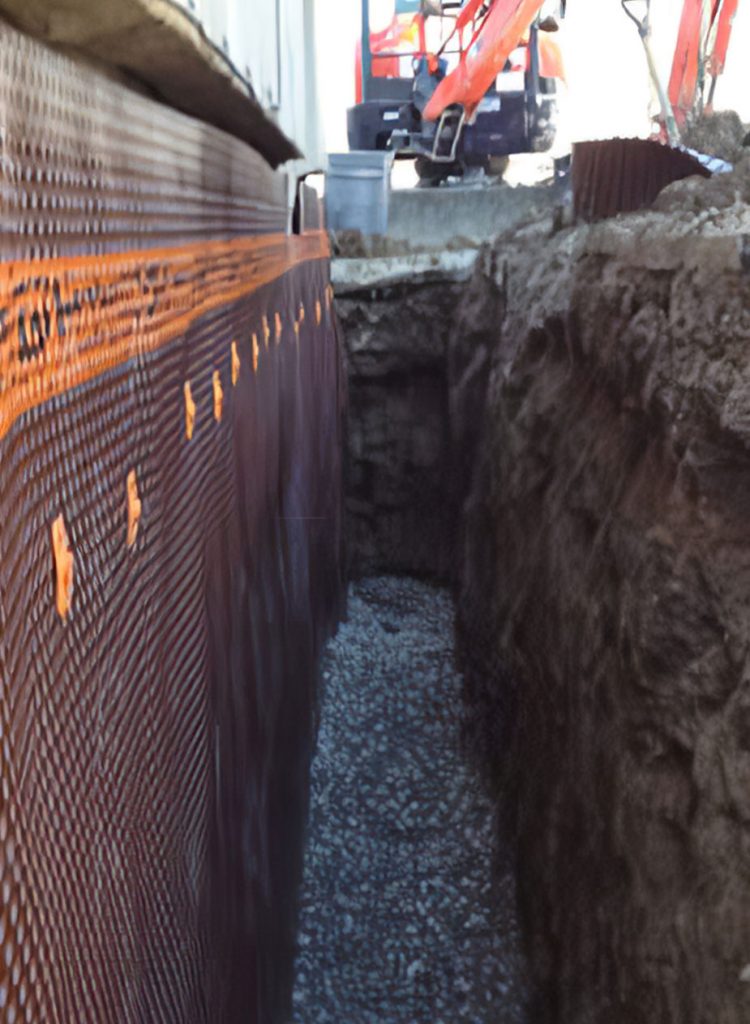 Offering 100% Free On-site Estimates
Interior vs. Exterior Basement Waterproofing
A damp basement is either from water coming into the home from outside or condensation forming on the inside due to temperature fluctuations.
From the outside, water can seep through cracks or the walls, thanks to hydrostatic pressure. External basement waterproofing is paramount to keeping these moisture sources from entering your home.
Sometimes,
waterproofing
the building materials and surfaces isn't enough to keep the water out, though. Then, we employ active methods to move the water away from your foundation, depending on your structure. We may use sump pumps or a weeping system, for example.
Condensation forms inside your walls when your basement is humid or significantly warmer than the outside ground temperature. To fix this problem, we apply a waterproof coating to the walls. If we cannot access the walls, we employ internal drainage systems.
Reviews From Our Happy Vaughan Customers
Elayne from Thonnhill
Trusted Pros
I contacted MT Drains & Plumbing, they called me back immediately and gave me an estimated arrival time.They were extremely prompt. That really counts when you have a leak! Pavel and Eddie are very polite and tidy. They identified and fixed the source of the leak professionally.
Maria From Concord
Trusted Pros
These guys saved our life by showing up in time and replaced a leaky pipe easily! After that, we scheduled an appointment for the next day to check everything out, so the leaking problem won't bother us again because of the extremely cold temperatures. We had great communication and we received all the answers that we needed for future prevention of the problem. Well done job! I would say, above and beyond.
Ryan from Toronto
Trusted Pros
My wife and I purchased an older home in East York with the understanding that we were going to need to do a fair bit of work to modernize the infrastructure. Plumbing being a major focus. I contracted MT to: replace cast iron plumbing stacks (there were two in my home), plumb our new kitchen main floor, and also a basement kitchen that we have, as well as some plumbing for two new bathrooms. We also decided to replace the clay sewers in the home which were about 75 years old and also install a backflow valve. Eddy, Pavel and their team of plumbers did a great job.
Max from Richmond Hill
Trusted Pros
Had a great experience with MT Drains & Plumbing, I recommend everybody to contact Pavel for any plumbing project question. We had a water heater and softener installed at our home and price and service were top notch!
Janna from Toronto
Trusted Pros
Thank you MT drains for being reliable, always on time and trying to accommodate my variable schedule. I am very satisfied with the price and service I was provided.
Damp Basement Repair Experts
Vaughan's Basement Waterproofing and Crack Repair Experts
Often, a basement wall crack indicates a larger issue with the waterproofing of your home. Long-term exposure to moisture decreases the load capacities of cement and wood, and most cracks result from weakened building materials.
Our team is fully licensed and insured. The training and experience we bring to each job ensures that we'll fix it right the first time.
We not only fix the problem but also take steps to prevent it from recurring.
There is no one-size-fits-all solution for solidifying walls, so we employ a variety of basement crack repair methods. Our experts explain why you need a particular solution so that you can be confident in the improved safety of your home, and we will not move ahead until you are satisfied.
Then, we fix what's broken and protect your home from suffering the same problem in the future. Preventing water damage also increases the lifespan of your basement walls.
Benefits to Basement Waterproofing
The most recognized benefit to waterproofing is a dry basement or crawlspace. When there's no unwelcome water, your furniture and other belongings remain intact. There won't be
mould
or mildew growing in your walls or carpet, for example.
Waterproofing also keeps your foundation and walls structurally sound. Extensive water exposure causes building materials to weaken, which means that your home is likely to need expensive repairs.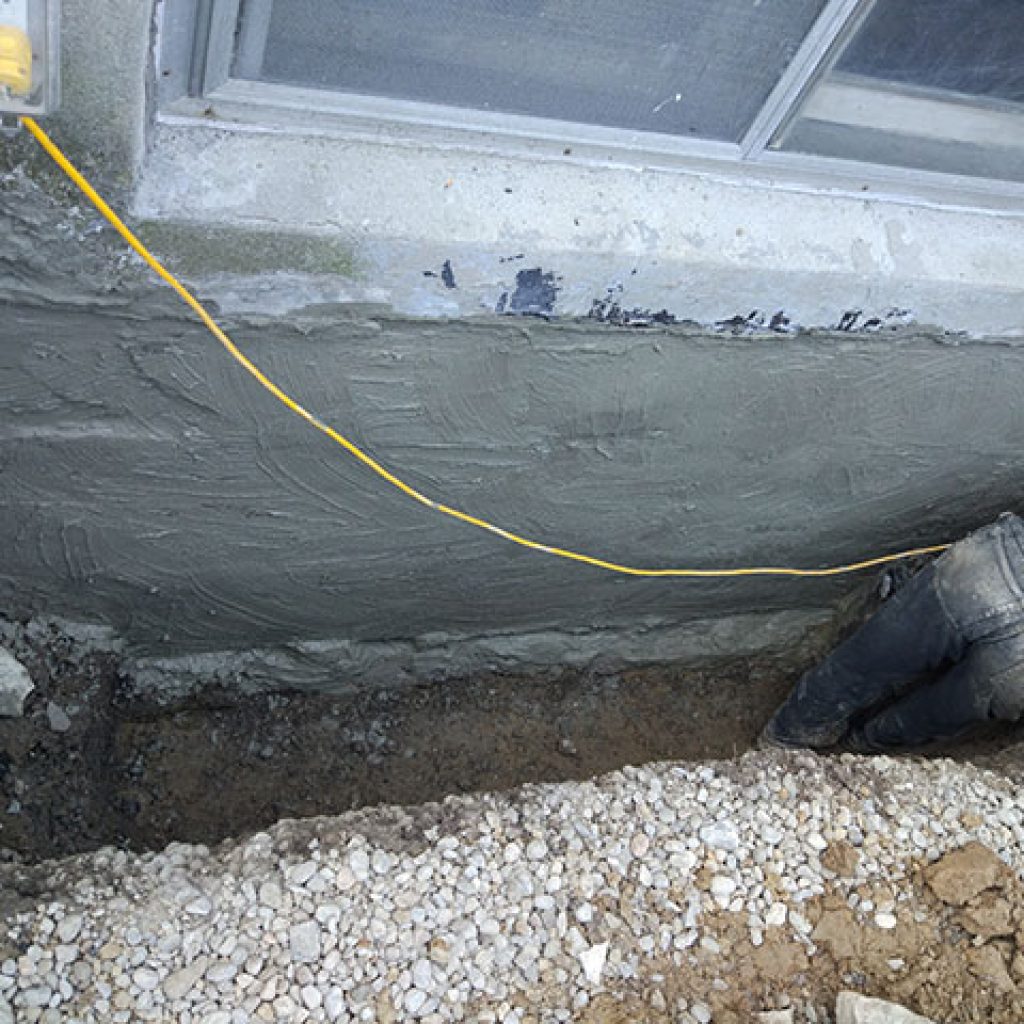 Offering 100% Free On-site Estimates
Sump Pump Installation & Repair
A sump pump extracts water from an area. These helpful devices work both outside and inside of your home. At MT Drains & Plumbing, we repair, replace, and install new sump pumps to keep your basement and crawl spaces dry.
We work with a wide variety of equipment, so whether you plan to install a cast-iron pump with a long-lasting battery or a more affordable, temporary solution, we use the best
sump pump
for you.
Why Choose MT Drains for Your Waterproofing Project?
We have been serving the
Vaughan
community for almost 30 years. During that time, we have proven ourselvesa team of experienced, reliable professionals.
At MT Drains& Plumbing, we know that hiring a team to perform work on the structural elements of your home is an important decision. That's why we offer a free visit to talk you through the issues and the necessary repairs. We ensure that you feel confident making the safest and best choice for your home before any work begins.
Get a Free On-Site Estimate
A decision that affects the structure, safety, and lifespan of your home is not taken lightly. You need all the facts and options before choosing the best waterproofing and repair route for you. It's why we offer a free visit to your home before providing an estimate.
Our experts will walk you through the problems and share our recommendations. We want you to be comfortable with the direction before proceeding with any work on your home.
We are Vaughans Local Waterproofing experts call us today for a FREE ON-SITE ESTIMATE for waterproofing, basement lowering, or other related services.
A Few Of Our Basement Waterproofing Projects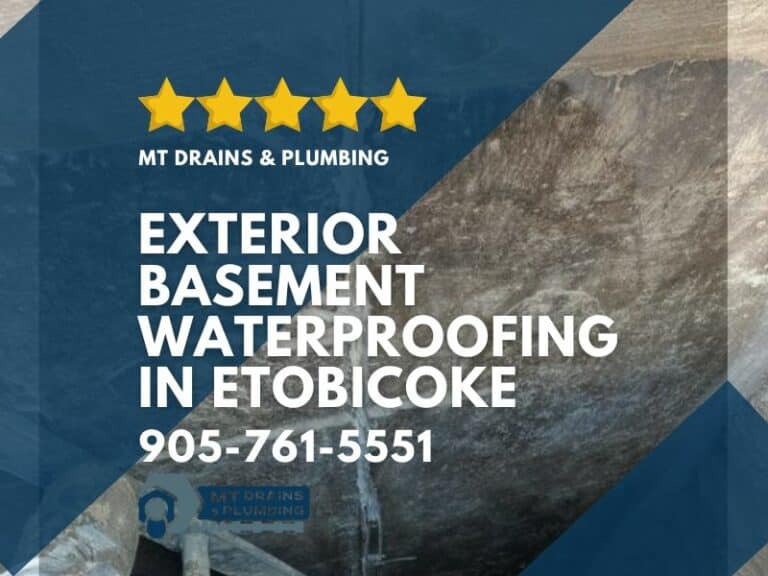 MT Drains recently performed an exterior waterproofing job in Etobicoke. The property had a significant structural issue that had to be addressed quickly. The Need
Waterproofing Service Areas
Offering 24/7 Emergency Leak Repair in Vaughan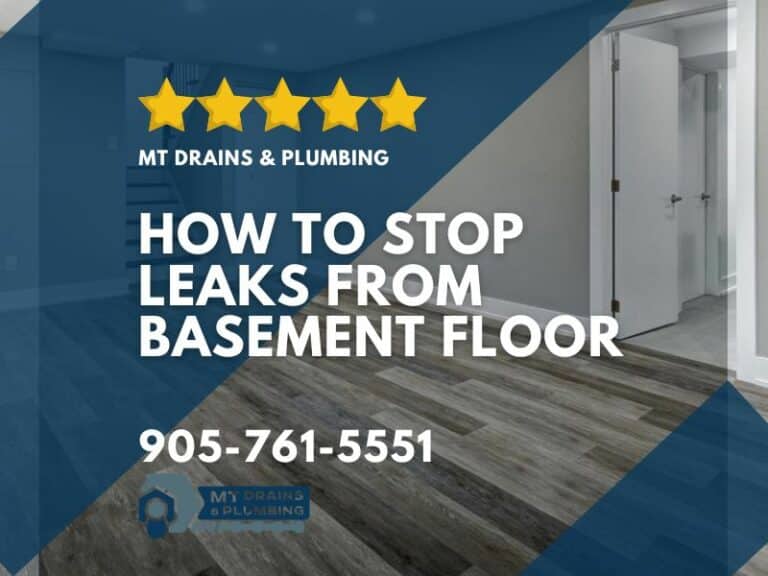 You expect most leaks to come from the bathroom or kitchen, but they can also originate from your basement. Since it's located below ground level,
Read More »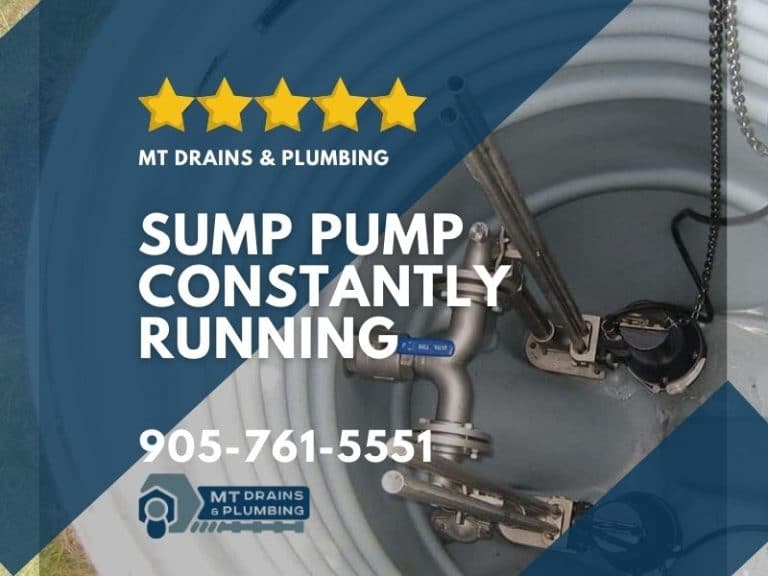 Do you find your sump pump constantly running for no apparent reason? If so, you're not alone. This is a common problem that can stem
Read More »
Need Foundation Repair in the GTA? Request a Quote Or click here to learn more about foundation repair. So you're looking around your house, and
Read More »