If you own or operate a commercial or residential property with a catch basin, you will inevitably need to repair it.
Catch basins require regular maintenance and repairs if you want to maintain drainage efficiency. If you notice your current catch basin isn't performing to its normal standard, it might be time to consider tackling a repair job.
In this blog, we'll examine catch basins:
the purpose,
the problems that require repair,
steps on how to repair the basin, and
how you can use maintenance to prevent expensive issues.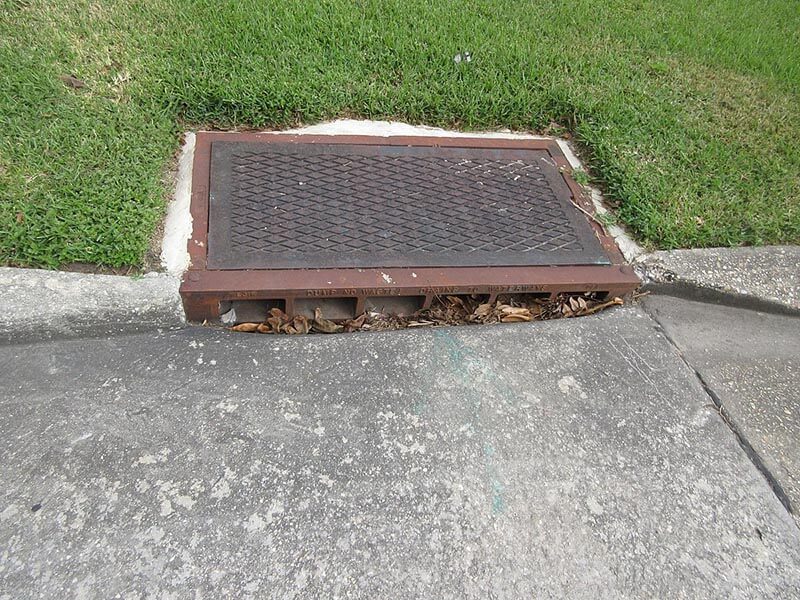 A catch basin is also referred to as a storm drain. It is a drainage system typically used in parking lots and other concrete surfaces. You will also find these basins on residential streets.
The top of the catch basin or storm drain will have a grated steel protector fitted over the water entry point. Catch basins are designed to filter out debris and drop water into a sump for proper draining. The sump also acts as a back-up filtration center that can prevent blockages from sticks and other debris.
How does a catch basin break, then? The reality is that concrete and mortar are easily degraded by water flow and water pressure. As your drain ages, it will naturally fall apart. It's why catch basin repair is such a common maintenance requirement where proper drainage is important.
What Happens If your Catch Basin Isn't Working?
While many property owners and managers don't pay much attention to catch basins, it is an extremely important component of modern drainage systems. Below, we discuss the consequences of a faulty catch basin.
If your basin degrades or contains too much debris, it won't be able to drain properly. In many cases, it can cause a severe flood, which can have devastating consequences. It's essential to ensure your catch basin is in working order, especially if you're in an area that receives copious rain.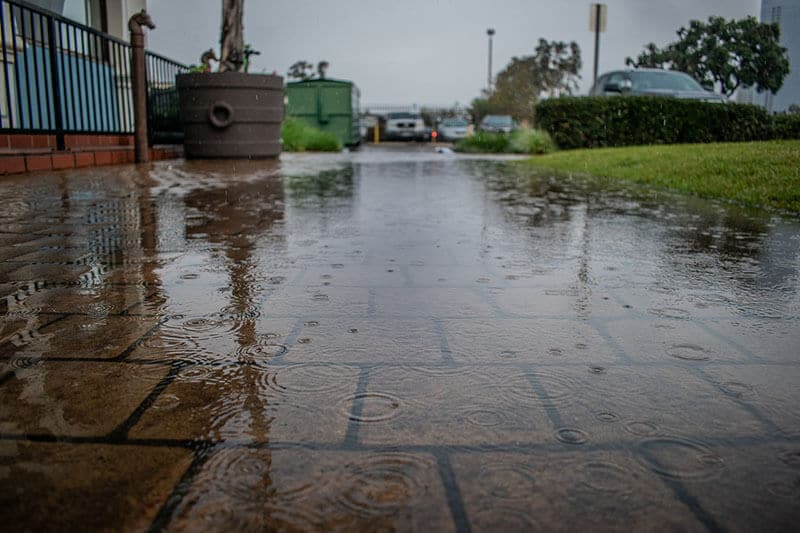 Catch basins typically have a mechanism that prevents sewer odours from rising to the street level. You'll find that a non-functioning catch basin may begin to emit odours, though. If you notice sewage odours in the vicinity of your storm drain, it might need to be repaired.
How to Repair a Catch Basin: Step by Step
Step 1: Cut Around Catch Basin
A saw is used to cut the area around the catch basin and remove the asphalt protecting the internal components.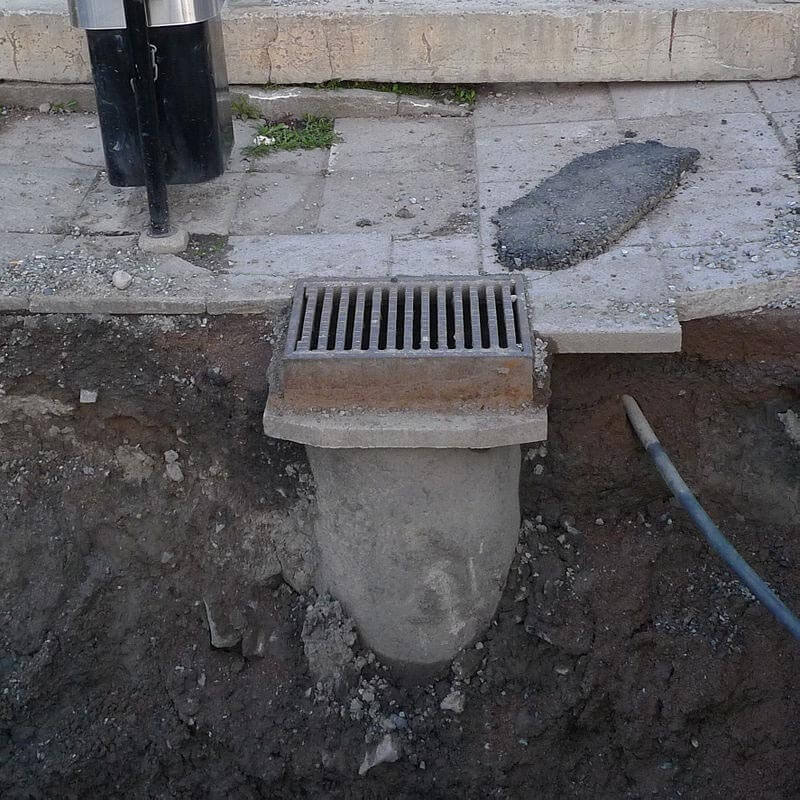 Step 2: Remove Asphalt and Other Damaged Concrete or Mortar
An inspection of the internal concrete and mortar will occur to remove all the damaged components.
Step 3: Replace Damaged Concrete or Mortar
Any internal components or eroded concrete must be replaced in this stage of the repair process.
Step 4: Replace or Reset Original Grate
The original grate will be reset to the catch basin. If it is damaged, a new grate will be used.
Step 5: Install Concrete Drain Collar
A drain collar of asphalt is paved around the area to protect the drain and other components of the catch basin.
All debris and excess concrete should be removed from the site.
Once repaired, it may take a while until the concrete sets and the area is accessible again. Barricades or protective signs are required to direct the public away from the job site.
While this article contains most of the steps you need to repair a catch basin, it's still a good idea to contact a professional team with considerable experience. Repairing a catch basin and restoring it to its former standard can be difficult work if you don't have experience in plumbing or concreting. Using a professional team can increase turnaround and avoid drainage issues.
MT Drains & Plumbing Provides a Full Range of Catch Basin Services
At MT Drains & Plumbing, we offer a broad range of catch basin services to our clients in Toronto and the surrounding areas. Over twenty years of providing exceptional services to local families and business owners mean we're uniquely positioned to help you maintain, repair, and restore your catch basin.
Below is the list of catch basin services that we offer to our clients.
If you're seeking maintenance to prolong the life of your catch basin and clean out unwanted debris, we provide services on a small and large scale. It is one of the best ways to ensure your catch basin is prepared for storms or other increases in water flow.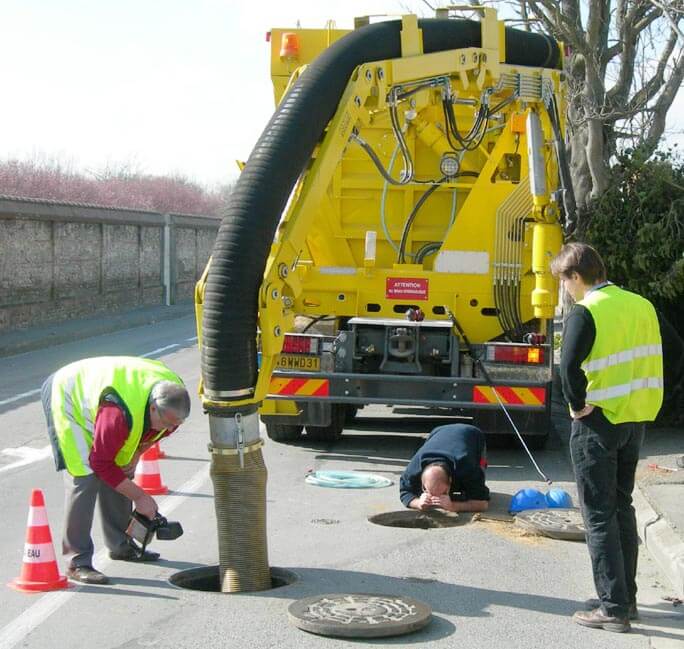 If the concrete around your catch basin has eroded, or there are other structural issues present, it might be time for a full repair. At MT Drains & Plumbing, we offer full-service catch basin repair that can have your drainage system restored to normal in no time.