Being greeted with ankle-deep water when you walk down the stairs into your basement is every homeowner's worst nightmare. Not only is it an unwelcome surprise, but it's also an expensive hassle.
First, you must rid your lower level of the floodwater. Then, you have to fix all of the damage to your floors and walls. Once that is complete, you still need to uncover the cause of your leaky basement so that you won't experience any more floods in the future.  
MT Drains & Plumbing is your local expert for wet basement repair in Oshawa. Our experienced team will diagnose your problems and fix your issues right the first time.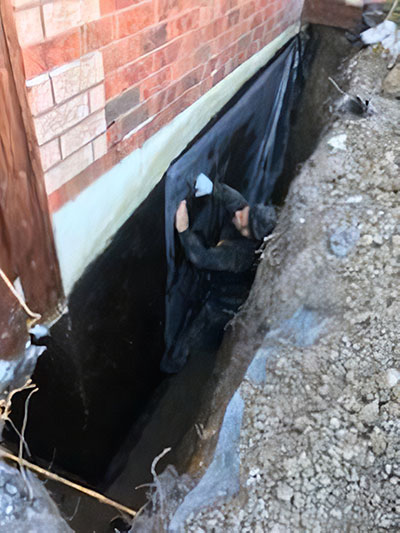 Waterproofing Services We Offer in Oshawa
The best way to manage a flooded basement is to prevent the water from entering in the first place. Our basement waterproofing services will address issues both outside and inside for ultimate protection and prevention.
Basements are, of course, underground. This means that you must prepare and plan for water accumulation, even if you've never had problems with flooding. With unpredictable weather becoming ever more common around the world, We install both active and passive methods of flood control for your home, so you can rest easy in your home.
Sump pumps and weeping tiles move pooling water away from the foundation of your home. Backwater valves ensure no sewage or flood water can enter your home through the pipes during storms. Crack repair and waterproof barriers keep your walls and floors watertight. Whatever service suits your needs, we are there to provide it.
Top Rated Internal and External Basement Waterproofing Company
Interior vs. Exterior Waterproofing
Water forms on the inside of your basement walls when the temperature is warmer than the surrounding ground. Interior basement waterproofing prevents condensation by either applying a waterproof coating to your walls or by employing active measures, like a sump pump or weeping tiles.
External basement waterproofing prevents groundwater from coming in through your walls or foundation. Sometimes cracks cause the leaks, but other times it's hydrostatic pressure that forces the water to seep inside. Foundation repair, a waterproof barrier around the home, improved drainage, or water removal devices work in tandem with each other to keep water outside of your house.
"I Would Recommend MT Drains For Waterproofing"
We had the pleasure of working with Pavel and his team of waterproofers. Our basement wall crack was causing a leak in the basement. Pavel came the same day to investigate the issue, the guys did an amazing job and it like there were never here. I would recommend Pavel for waterproofing and plumbing to everyone.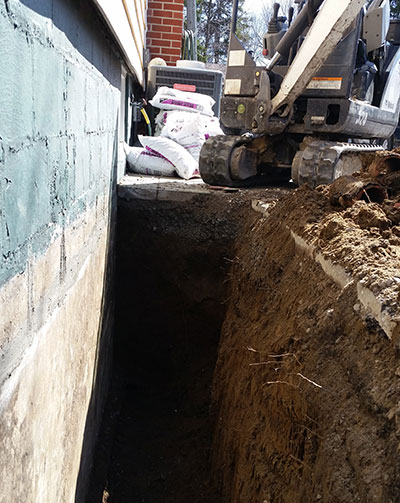 Reviews From Our Happy GTA Customers
Elayne from Thonnhill
Trusted Pros
I contacted MT Drains & Plumbing, they called me back immediately and gave me an estimated arrival time.They were extremely prompt. That really counts when you have a leak! Pavel and Eddie are very polite and tidy. They identified and fixed the source of the leak professionally.
Maria From Concord
Trusted Pros
These guys saved our life by showing up in time and replaced a leaky pipe easily! After that, we scheduled an appointment for the next day to check everything out, so the leaking problem won't bother us again because of the extremely cold temperatures. We had great communication and we received all the answers that we needed for future prevention of the problem. Well done job! I would say, above and beyond.
Ryan from Toronto
Trusted Pros
My wife and I purchased an older home in East York with the understanding that we were going to need to do a fair bit of work to modernize the infrastructure. Plumbing being a major focus. I contracted MT to: replace cast iron plumbing stacks (there were two in my home), plumb our new kitchen main floor, and also a basement kitchen that we have, as well as some plumbing for two new bathrooms. We also decided to replace the clay sewers in the home which were about 75 years old and also install a backflow valve. Eddy, Pavel and their team of plumbers did a great job.
Max from Richmond Hill
Trusted Pros
Had a great experience with MT Drains & Plumbing, I recommend everybody to contact Pavel for any plumbing project question. We had a water heater and softener installed at our home and price and service were top notch!
Janna from TorontoHill
Trusted Pros
Thank you MT drains for being reliable, always on time and trying to accommodate my variable schedule. I am very satisfied with the price and service I was provided.
Basement Foundation Crack Repair Experts
Sometimes, a crack in your basement walls can cause the entire area to flood. Other times, your foundation cracks because of long-term exposure to moisture and a failure of your current waterproofing system. It takes an experienced service provider to diagnose the problem and fix it so that you never have water in your basement again.
Our basement leak repair team understands that there's no one-size-fits-all solution. Every home requires a unique combination of waterproofing methods to keep it safe and dry. We consider every aspect of your home and yard before making our considered recommendations.
Stop Basement Cracks at The Source
Benefits To Basement Waterproofing
A dry basement minimizes your risk of having mold or mildew growing in your home and making your family sick. These harmful elements can grow out of hand and cause significant damage before you even notice them. You also avoid spending unnecessary money on carpet or flooring replacements and other repairs that result from water damage.
Plus, waterproofing your basement helps to keep your home structurally sound. You don't risk your foundation collapsing or your structural supports becoming weak from prolonged water damage. Taking steps now to prevent water from coming into your basement saves you money and endless headaches in the long run. 
Oshawa's Wet Basement Repair Specialists
MT Drains & Plumbing is your best choice to fix the leaks in your basement, with almost three decades of experience in keeping your home dry. We understand the unique flooding issues of our area and know how to prepare your home accordingly.
Our licensed, timely technicians create a plan of action that addresses the entire situation. We won't leave any new or unresolved issues behind for you to handle later.
Offering Sump Pump Installation And Repair
Sump Pump Installation & Repair
A sump pump is a tool that moves water away from an area. These pumps are incredibly versatile and work when installed both inside and out.
If you experience regular flooding or need long-term help keeping water away from your foundations, consider a cast-iron sump pump with an extended-life battery. In an emergency where you need temporary help removing flood water, there are less durable, but more affordable options that get the job done. 
MT Drains & Plumbing can install, repair, or replace sump pumps. No matter your situation, we'll ensure you have the right pump for the job and in perfect working order.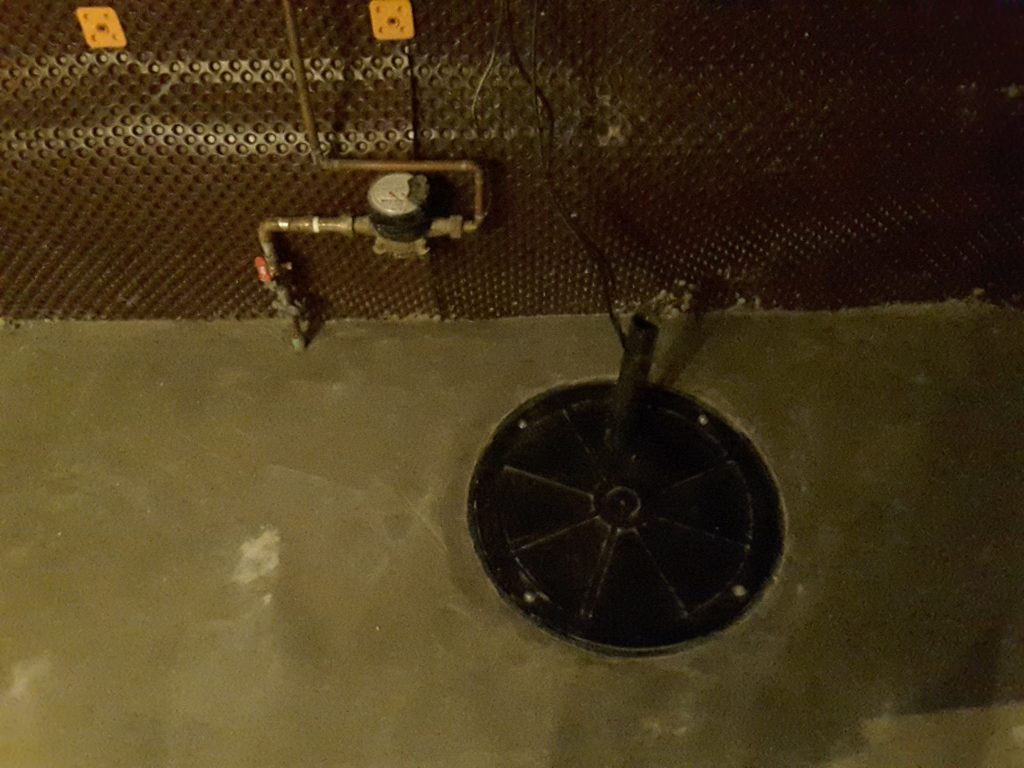 Why Choose MT Drains For Your Basement Waterproofing Project
We have been a supporting member of the Oshawa community for almost 30 years. Our quality service and reliable offerings make us your best choice for basement waterproofing and repair services in the area.
Our experienced, licensed team members take a holistic approach to keeping water out of your basement. We look inside and out to find all possible problems and any  side-effects that could be affecting your home. Whether it's your first basement flood or an issue you've been battling for years, we'll find a solution that will keep your home dry.  
Get A Free On-Site Estimate
At MT Drains & Plumbing, we understand that any work on your home's structural elements is a daunting project. That's why we offer a free on-site estimate.
Our expert team members take the time to understand the issues fully and offer a comprehensive solution. We'll explain the process, along with the associated costs of our work. You won't feel pressured to jump into the project without feeling informed and comfortable about the plan of action.  
Let us help you protect your home and family with our trusted, high-quality wet basement repair in Oshawa. Call today to schedule your appointment.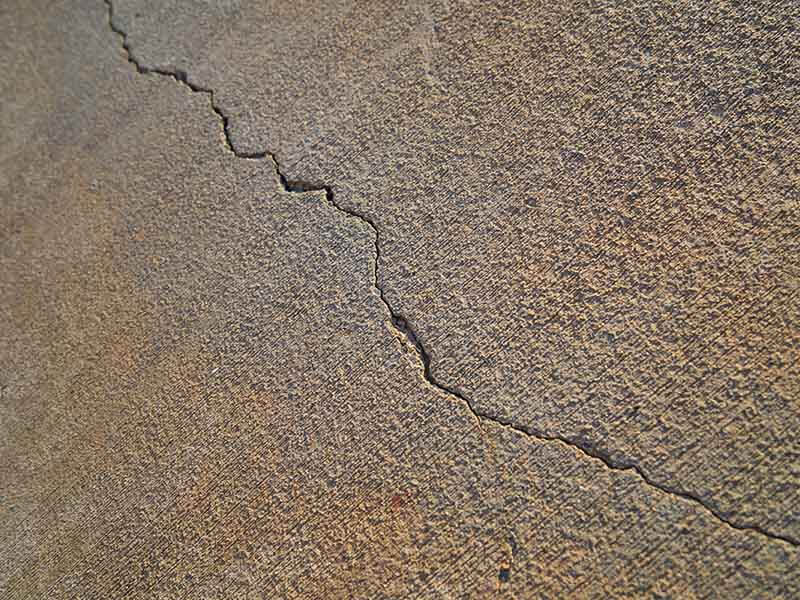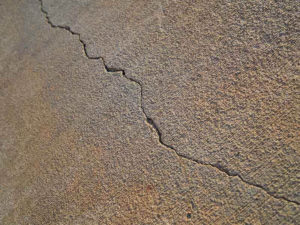 So you're looking around your house, and you see these long cracks in the floor of your basement. You may very well ask, "What's going
Read More »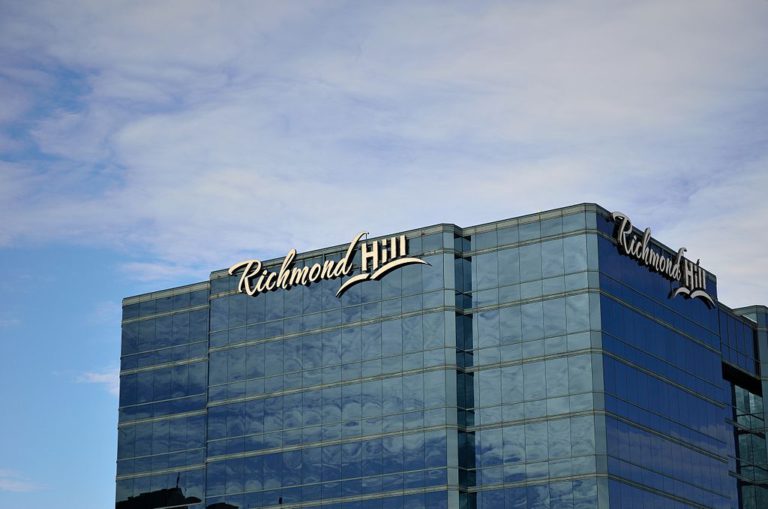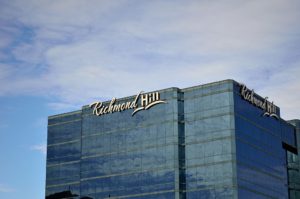 Many homeowners will experience water infiltration in their properties. This is commonly due to old and worn-out waterproofing and water-resistant insulation. However, owners can rarely
Read More »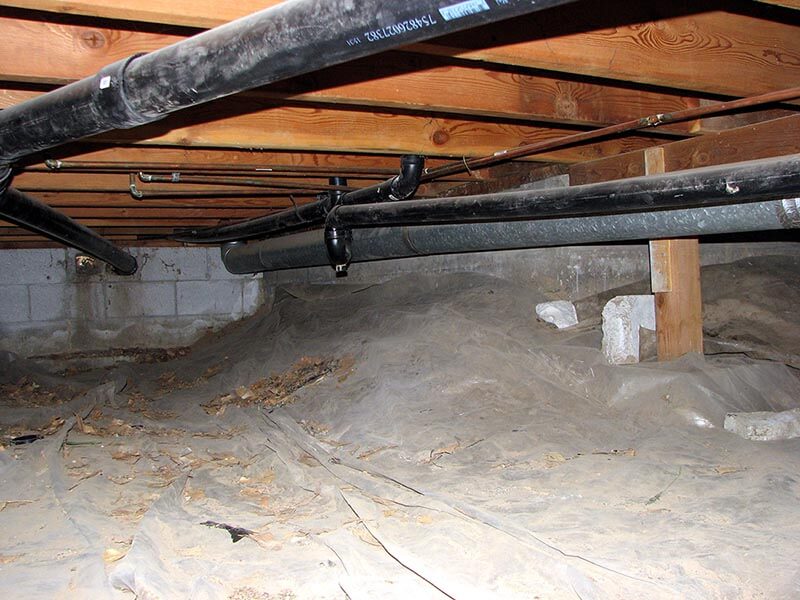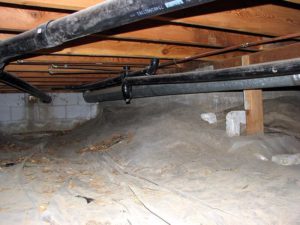 The crawl space is an often-neglected area of the house, as it's usually far from sight and mind. Even if you inspect the area, the
Read More »