Even if you have emergency savings for home repairs, the best solutions resolve issues quickly and stay under budget. If you have plumbing problems, one of the most expensive choices you can make is to hire an inexperienced, but apparently cheap, service provider. Not only will their lack of knowledge mean that the repairs take more time, but you also risk them leaving even worse problems or damage in their wake.
MT Drains & Repair offers high-quality plumbing solutions at affordable rates. Our years of experience ensure that we work quickly and do everything right the first time, all with budget-friendly prices. 
Keep reading to learn why we're the top choice for drain repair in Oshawa.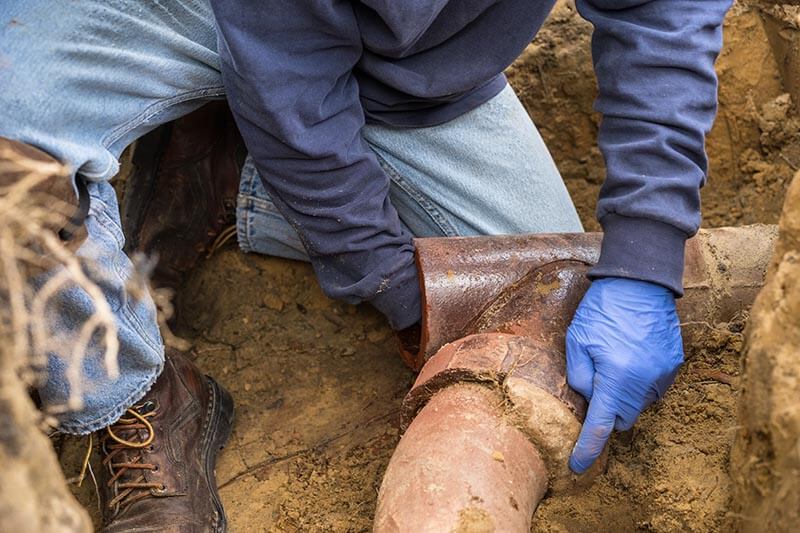 Drain Repair Services We Offer
Our team can help whether you need emergency drain repair services or want to complete preventative maintenance and avoid future issues.
Inside your home, we keep your drains in working order. We'll search for clogs or damaged pipes using our drain cameras. No build-up or blockages stand a chance for our professional drain snakes. Backwater valve installation keeps sewage and rainwater outside in the sewer system where they belong, even during large storms.
Our services outside of your home can also include any tasks, no matter how large or small. We are certified to work on the main water line and fix either your connections or water supply. We'll fix your outside pipes and drains efficiently, avoiding large trenches wherever possible.
Offering a Wide Range of Drainage Solutions
Our Plumbers are Licensed and Insured
Every member of our team is fully licensed and insured. Not only does this protect you as the property owner, but it also guarantees the best end result possible. We take great pride in being the best option for drain repair in Oshawa.
If an accident does happen, we take full responsibility. You won't have to pay for any damages, losses, or injuries that occur while we work on your home. Everything is covered to give you peace of mind.
"After a Quick Inspection, They Found The Source and Cleared It"
We had an odor emanating out of every drain in the house. We gave Mt Drains a call and they arrive in a few hours. After a quick inspection they found the source and cleared it in under two hours. I whole-heartily recommend them.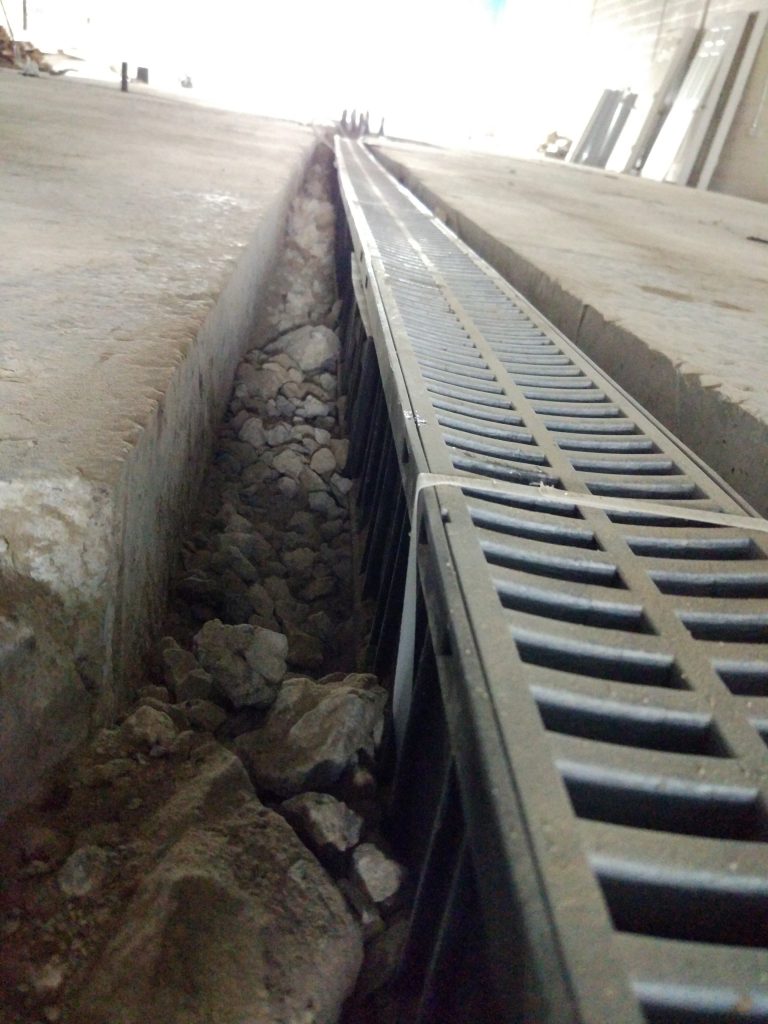 Reviews From Our Happy GTA Customers
Elayne from Thonnhill
Trusted Pros
I contacted MT Drains & Plumbing, they called me back immediately and gave me an estimated arrival time.They were extremely prompt. That really counts when you have a leak! Pavel and Eddie are very polite and tidy. They identified and fixed the source of the leak professionally.
Maria From Concord
Trusted Pros
These guys saved our life by showing up in time and replaced a leaky pipe easily! After that, we scheduled an appointment for the next day to check everything out, so the leaking problem won't bother us again because of the extremely cold temperatures. We had great communication and we received all the answers that we needed for future prevention of the problem. Well done job! I would say, above and beyond.
Ryan from Toronto
Trusted Pros
My wife and I purchased an older home in East York with the understanding that we were going to need to do a fair bit of work to modernize the infrastructure. Plumbing being a major focus. I contracted MT to: replace cast iron plumbing stacks (there were two in my home), plumb our new kitchen main floor, and also a basement kitchen that we have, as well as some plumbing for two new bathrooms. We also decided to replace the clay sewers in the home which were about 75 years old and also install a backflow valve. Eddy, Pavel and their team of plumbers did a great job.
Max from Richmond Hill
Trusted Pros
Had a great experience with MT Drains & Plumbing, I recommend everybody to contact Pavel for any plumbing project question. We had a water heater and softener installed at our home and price and service were top notch!
Janna from TorontoHill
Trusted Pros
Thank you MT drains for being reliable, always on time and trying to accommodate my variable schedule. I am very satisfied with the price and service I was provided.
Why Choose Us for Your Drain Repair Services
MT Drains & Plumbing has been a member of the Oshawa community for almost 30 years. We have proven our value, trustworthiness, and the quality of our work time and again.
It doesn't matter if you need help with trench drain installation on your new construction or are hoping for trenchless drain replacement to update the clay pipes of your older home. We look at the bigger picture of your property and work hard to truly understand your plumbing needs. Our goal is always to create a solution that stays within your budget and prevents any future issues. 
We're also available for diagnostic and preventative plumbing services. Taking care of small issues before they become big problems saves future headaches and expenses.
Offering The Best Drain Repair Service in Oshawa
We Offer 24/7 Emergency Plumbing Services.
Even if you take great care of the plumbing and pipes in your home, a sewage issue can strike unexpectedly. Our plumbers are available 24/7 to handle plumbing emergencies.
The longer water sits in your home, the greater the potential for water damage or the growth of mold and mildew. We must act fast to stop the water and begin to dry the area.
Wastewater is another serious emergency plumbing situation. During storms, the sewers will flood and push sewage back through your pipes and into your home. We'll stop the flow, pump out the water, and install a backflow valve so that it won't happen again.
We Can Tackle Any Drain Problem
Blocked drains often require more in-depth solutions than you can achieve by pulling out the blockage from the plug hole. Our skilled team can handle any clogs through advanced drain snaking techniques. We'll ensure these drains flow for you.
However, our drain services don't stop there. The catch basin, also called a storm drain, outside of your home can cause water to back up into your yard, basement, or other parts of your home. With our catch basin cleaning services, we keep these drains clear and functioning, in addition to the ones inside.
Offering Emergency Drain Repair Services.
Rated The Top Drain Experts In Oshawa
Our customers know they can call us for any plumbing issue that arises. We're available for everything from emergency water line repair to routine pipe cleaning that keeps everything moving.
With excellent customer service, affordable pricing, and reliable team members, it's no wonder we're the preferred choice for drain repair in Oshawa.
In Need of Drain Snaking Services?
Have you noticed that your drains don't empty as quickly as they used to? Is your sink or tub filling with water instead of letting it run out? If yes, you likely have a clog or blockage developing in your pipes.
Drain snaking uses a wire with a hook on the end to track down the hair, build-up, or other items that stop water from flowing freely. Snakes then pull the blockage out of the pipe so that it functions correctly again.
Sometimes, we'll use a drain camera inspection system to see what kind of clog is in your pipes. This process ensures that we use the right drain snake or other products to get the job done.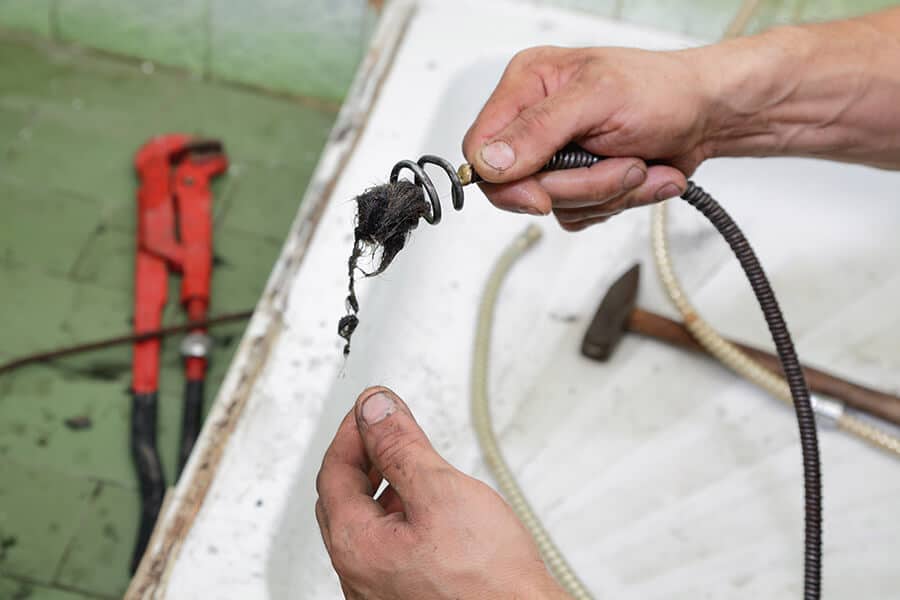 Need Snaking Services? We Can Help
Prevent Sewer Back-Up with a Backwater Valve
During big storms, all of the water must go somewhere. While some water goes into waterways or is absorbed into the ground, most drains into the sewer system. When the sewers become overfilled, the contents flow wherever possible, including back through the pipes and into your home.
A backwater valve only allows wastewater to flow down your drains and away from your home. It prevents you from experiencing the disgusting, damaging repercussions of an overflowing sewage system.
Only a licensed and insured plumber can install a backwater valve on your home. At MT Drains & Plumbing, we will do this work properly to keep your home free of sewage, even during the worst storms.
Request A Service Call Today
We understand the importance of transparency when improving your plumbing or repairing your pipes before committing to the project. That's why we offer free consultations and estimates. You'll know what exactly we plan to do and why that's the chosen course of action before we begin work.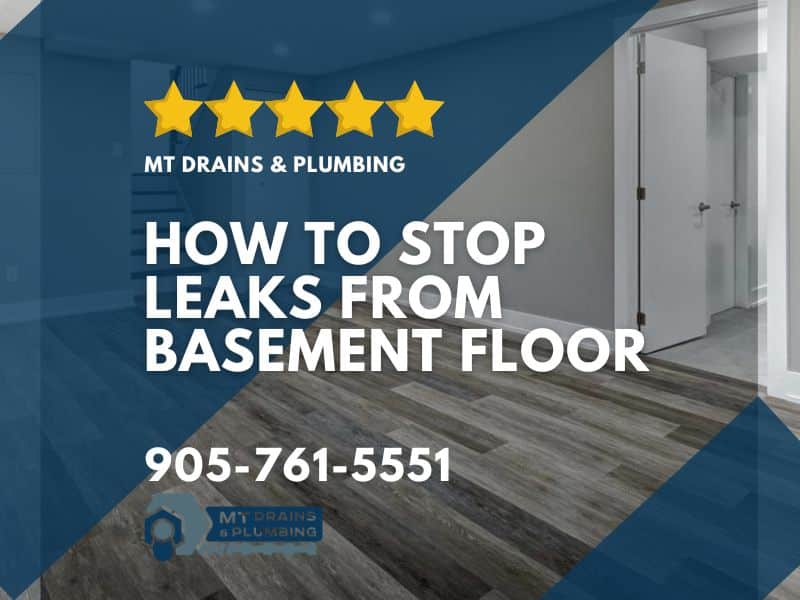 You expect most leaks to come from the bathroom or kitchen, but they can also originate from your basement. Since it's located below ground level,
Read More »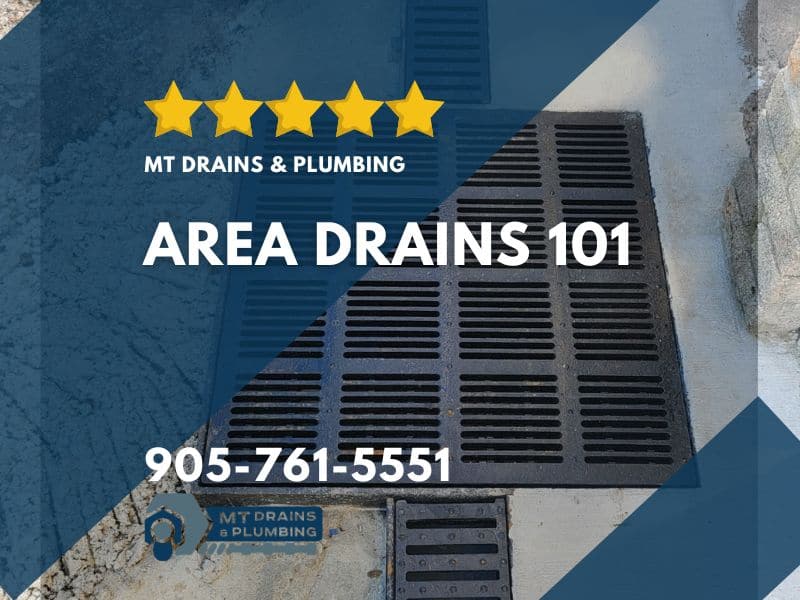 Area drains are common features of properties that have extensive landscaping or an underground swimming pool. They work like your kitchen or bathtub drain, except
Read More »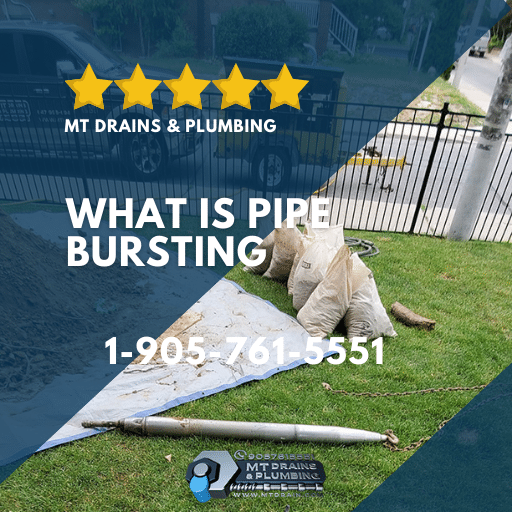 When your plumber tells you that you need to replace your underground pipes, you may feel like you're about to get hit with a major
Read More »