Picking the right plumber for your commercial needs is easy, right? After all, in a city like Toronto, there must be hundreds of companies and individuals offering plumbing services of the "highest quality" and "at affordable prices." That part is true. There might be hundreds of plumbers to pick from, but very few would be right for your business.
Here are some things you should consider when picking a commercial plumber for your business.
Top 3 Qualities Your Commercial Plumber in Toronto Should Have Insurance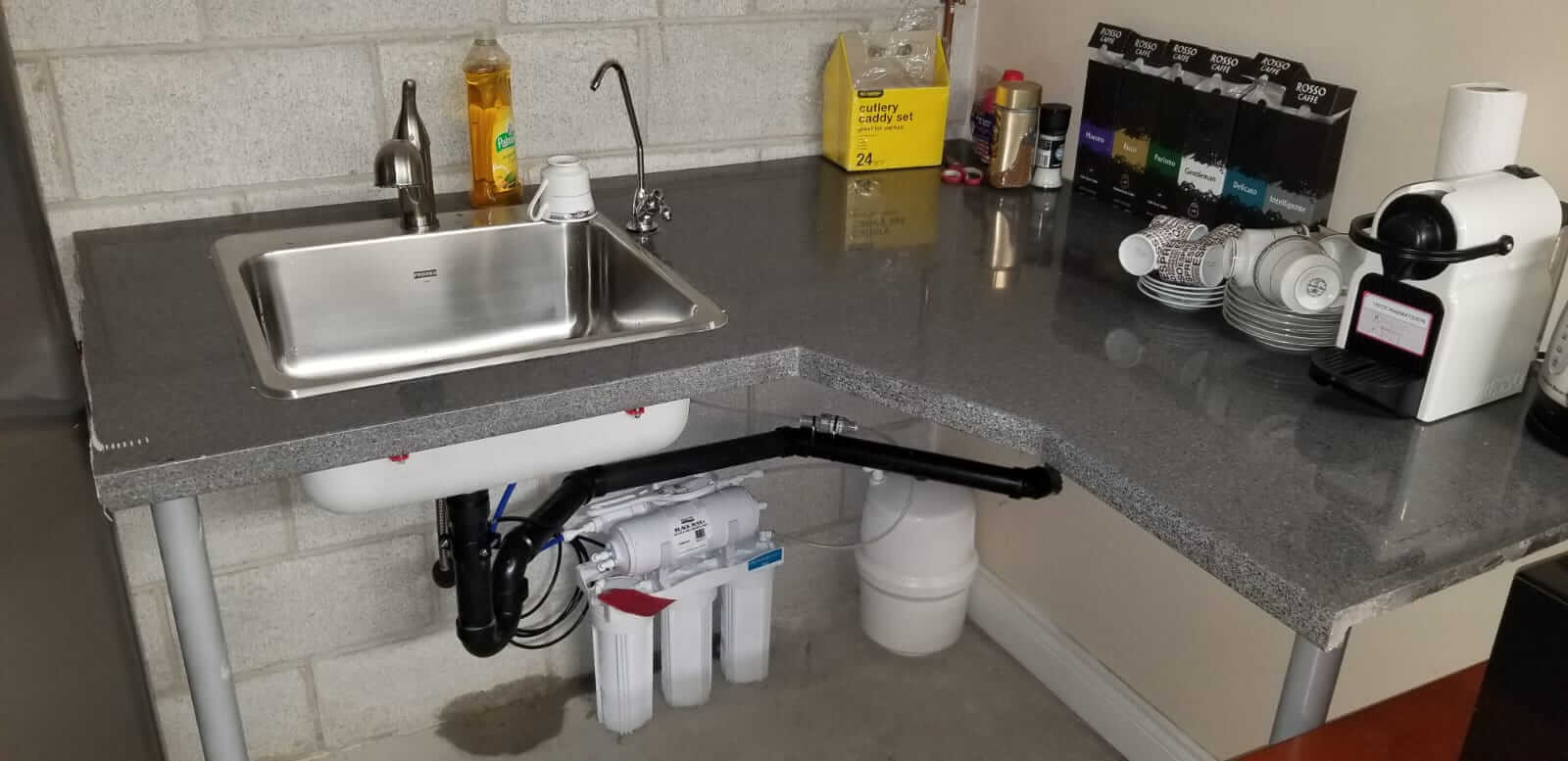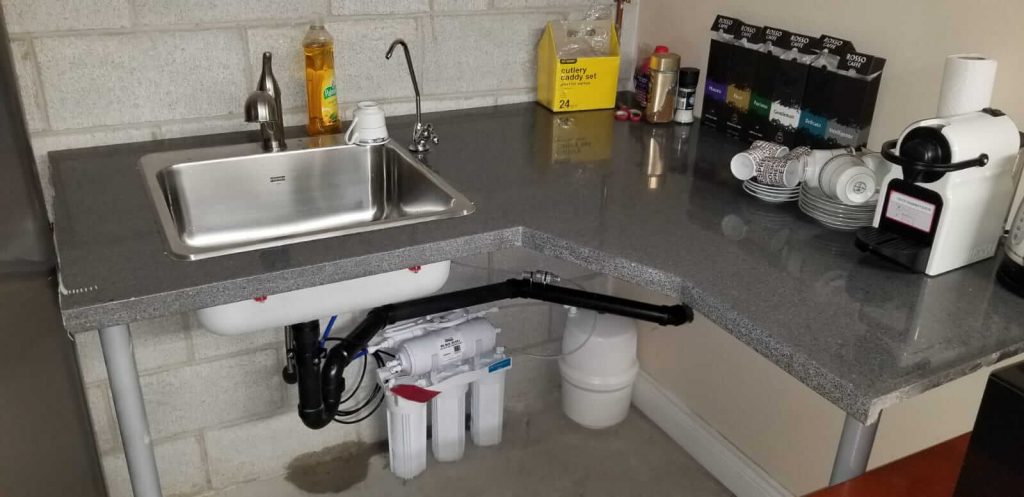 This cannot be stressed enough. Making sure that your plumber has their own insurance is absolutely vital before you hire them. Even the best plumber can make mistakes which can cause damage to your property or injury to themselves or even to you. Save yourself from any legal hassle by making sure that your plumber is insured.
Have you ever heard of a commercial plumber in Toronto saying: "My work is not the best you could find"? Of course you haven't! Who would fall for such a terrible sales pitch? This is why it's your job to see what others are saying about your Toronto commercial plumber's work. Do some research before jumping in feet first. Simply looking on Google is likely to help you find reviews of the plumber you are looking for. If nothing comes up and it is a local plumber then ask about recent jobs and see if you can speak to the places yourself. No excellent plumber will withhold this information from you.
Being insured and having excellent references might justify a slightly higher price. However, don't pay anything ridiculous. Find two or three reputable plumbers and get quotes from all of them. This way you know that you will still be getting excellent quality work done without paying a sum that isn't justified. If the plumbing service you are looking at seems extraordinarily cheap, then it may be to avoid them. You get what you pay for. Remember that you are responsible for a commercial building – this means the lives of hundreds or thousands of people. Don't jeopardize them for the sake of saving a few bucks!
Want the services of a qualified team of
Toronto commercial plumbers
with excellent reviews and fair prices? Give us a call –we'd be happy to assist you with any plumbing issues.
Local Commercial Plumbers Resolve Emergencies Quickly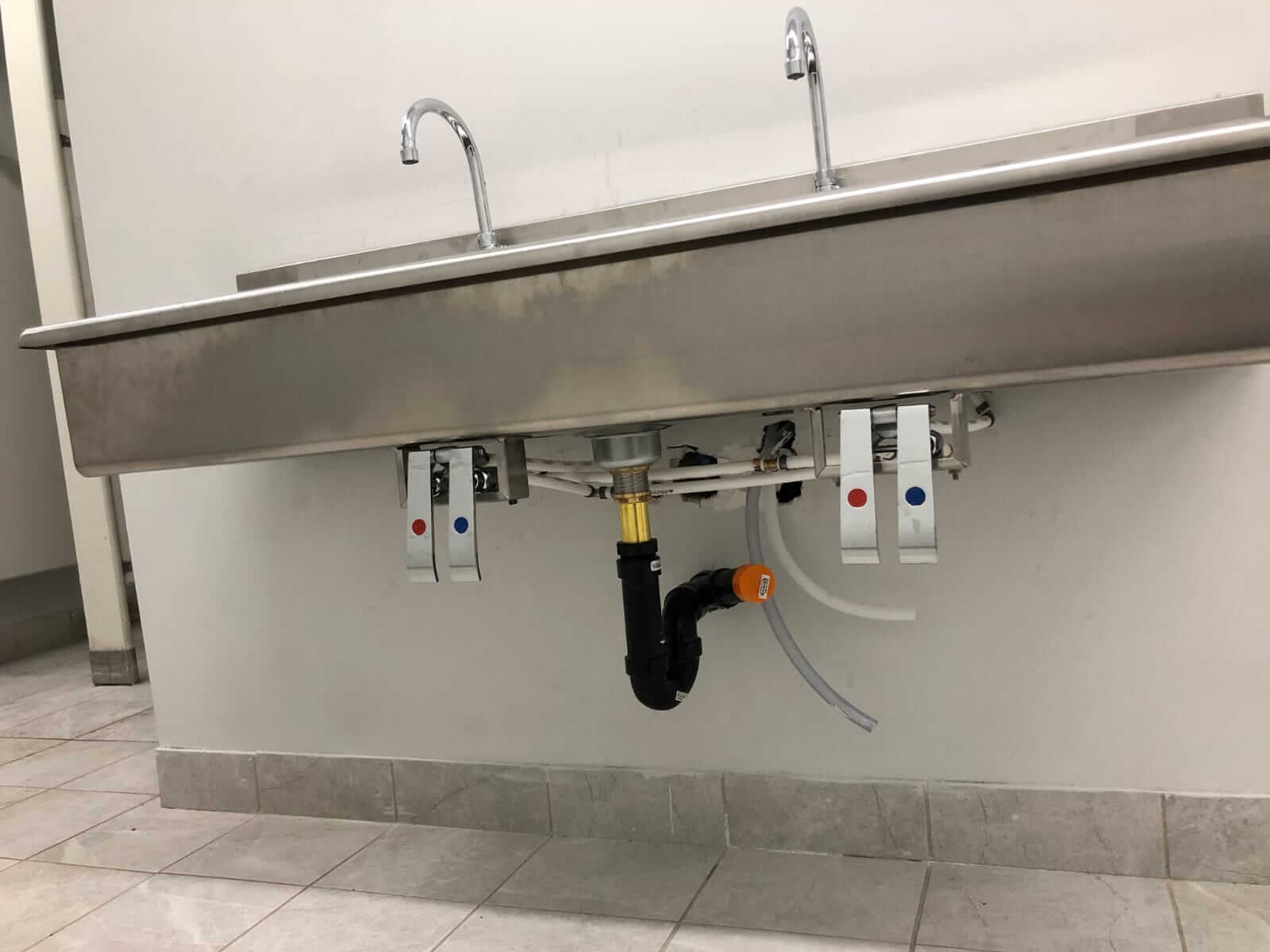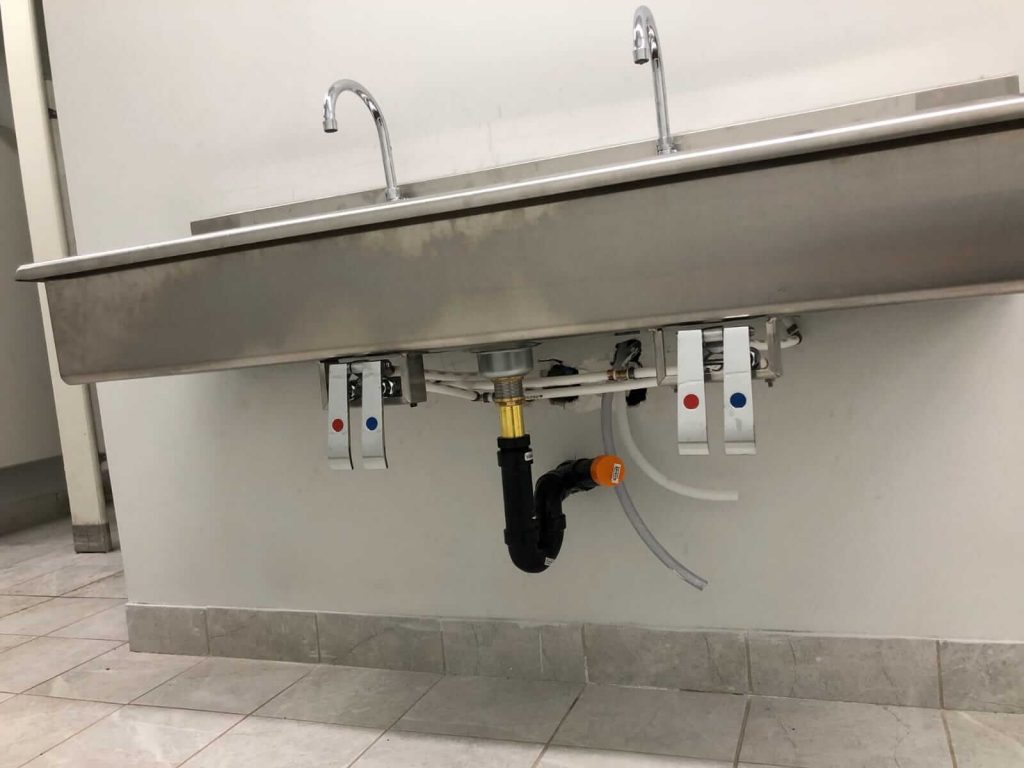 If a plumbing service is conveniently located close to your business, the likelihood is that they will be able to respond to service calls quickly, especially in the case of an emergency. The last thing your business needs is to be out of service for a prolonged period. Time is money, and you need a plumbing service that understands that.
Check That The Plumbers Are In Your Area
Many plumbing services claim that they cover a large area and respond to service calls quickly. Make sure to ask and check if they actually have plumbers operating in your area. Even better, check if they offer emergency services, with a guaranteed call response time.
Ask your Neighbors For Recommendations
Sometimes it is difficult to comb through the clutter of plumbing services in the yellow pages and on the internet. Besides checking the reviews online, make sure to ask other businesses in your area about which plumbing service they are using and why.
Our Professional Commercial Plumbing Services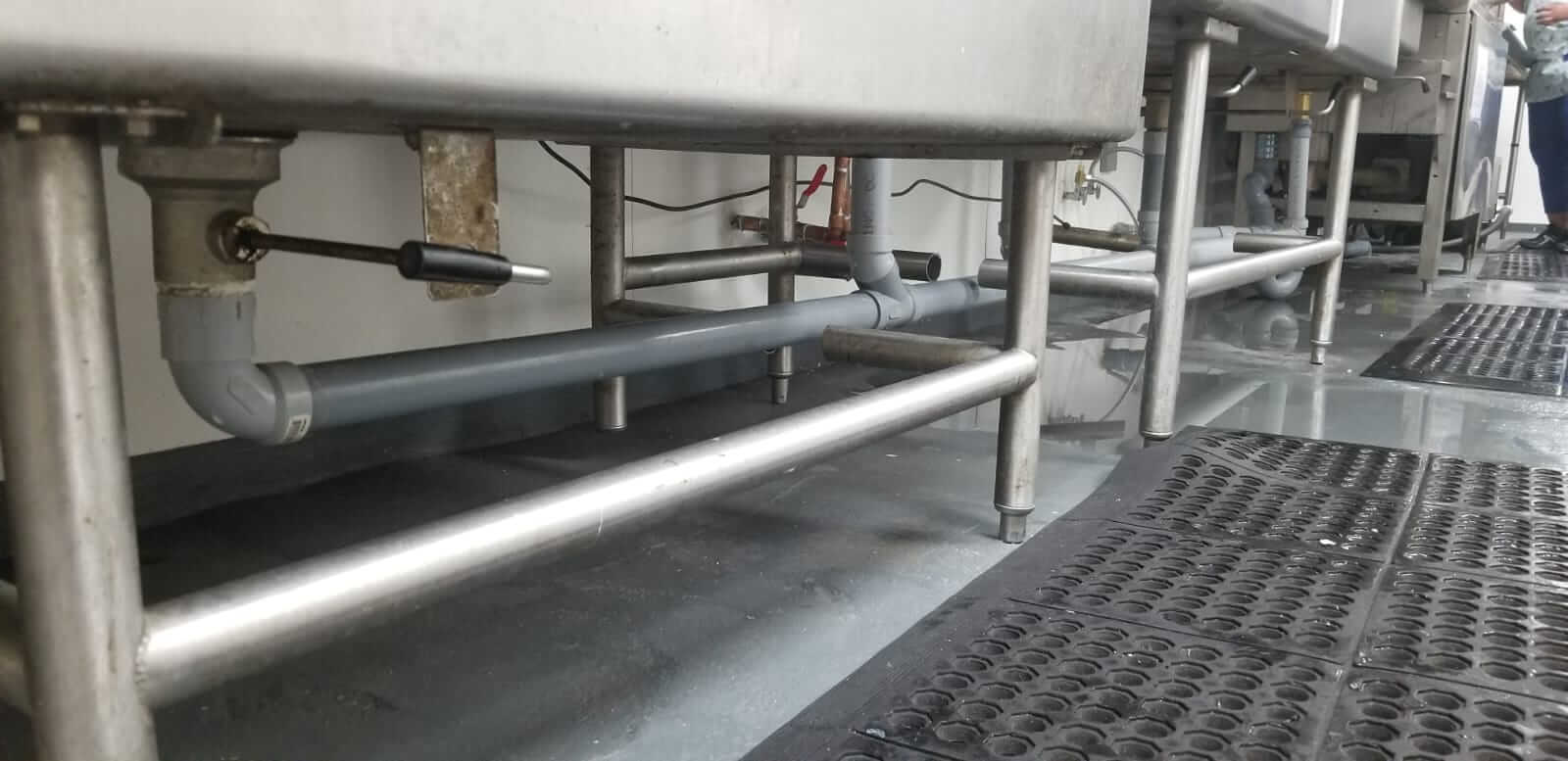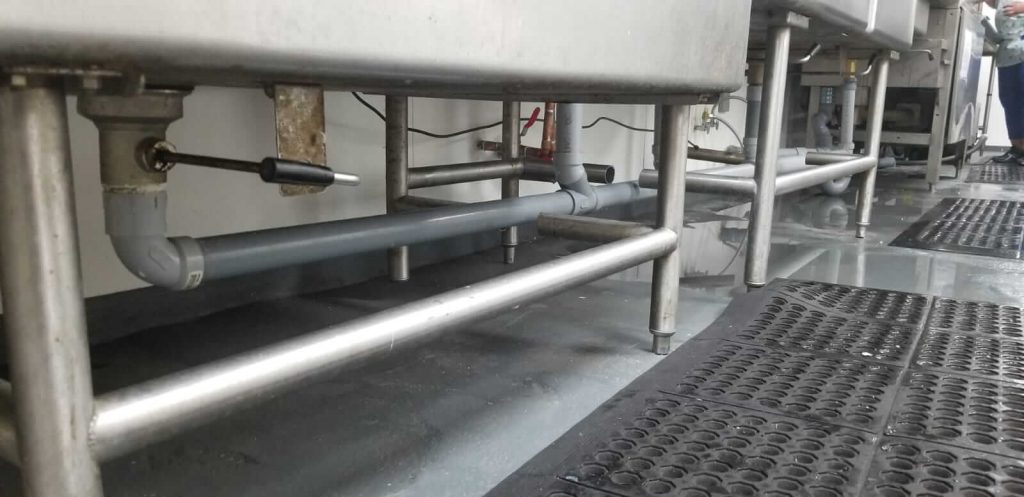 MT Drains & Plumbing has been servicing GTA and Simcoe County since 1991. We are a locally-owned business that prides itself on high-quality plumbing services at very reasonable prices and impeccable customer service. Our team of professionally trained and certified plumbers is just a call away from servicing your business.
Let Us Handle Your Plumbing Related Problems
Running a business is a very stressful job, and it entails managing hundreds of things every day. Let us take care of your commercial plumbing needs, so you can focus on the areas where you can add the most value to your business.
Experienced Industrial Plumbers
If you need an industrial plumber, look no further. We offer a full range of commercial plumbing services to a variety of businesses. We work with care facilities, office complexes, retail shops, fitness centers, restaurants, medical facilities, shopping malls, airports, factories, and other types of venues. If your business has a physical location, the chances are that we have worked in a similar setting before.
Offering Quick Response Emergency Plumbing Services
Of course, we are an emergency commercial plumber. But that's not all. We regularly provide services for toilet leakage, faucet leakage, persistent clog elimination, urgent repair work, system cleaning, system upkeep, updates, water leak repair, and numerous installations. Regardless of the type of plumbing problem you might be facing, MT Drains & Plumbing can offer services for anything from minor leaks and clogs, to repairing complex commercial plumbing systems.
Commercial Drain Repair Services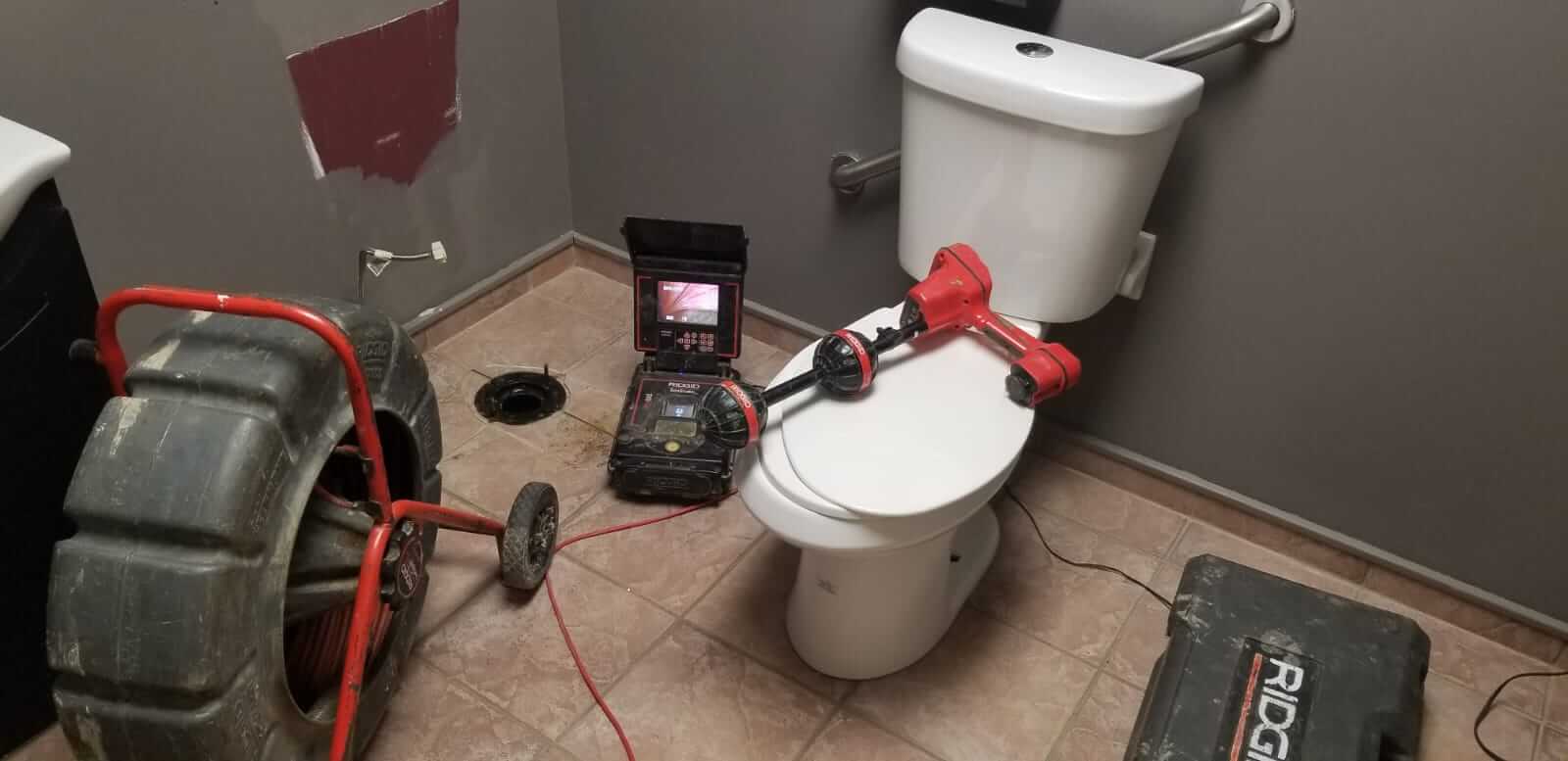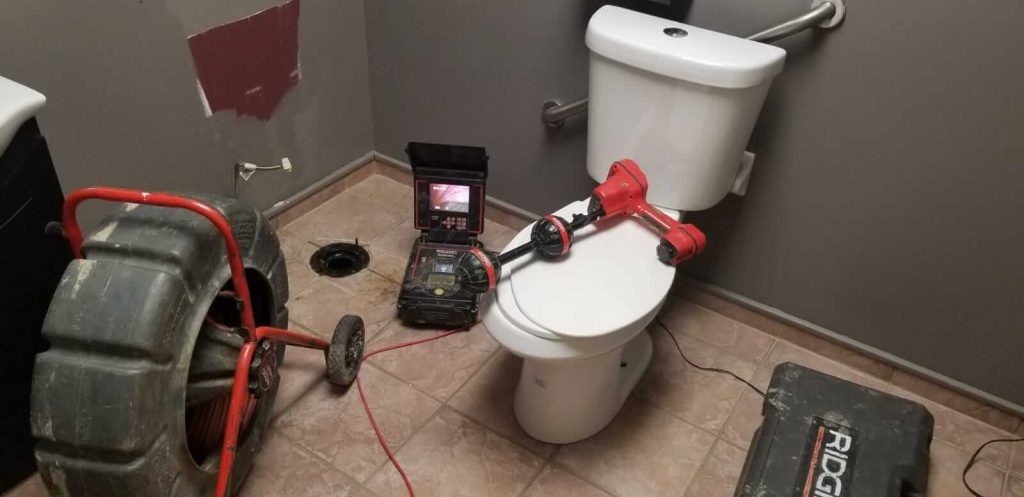 Extreme weather and inefficient local drainage systems can create potential problems for your business. Risking the flooding of your business premises is a serious hazard that can cause thousands in damages and prolong the time your business will be out of service. Professional drain repair service is necessary to ensure the functionality of your drains and keep your business safe.
Pipe Inspection Services Available
MT Drains & Plumbing can perform drain camera inspections to check your drains for potential blockage. At the same time, the status of the drains can be inspected, and necessary maintenance, repair, or replacement can be scheduled on time. If you are planning on expanding your business and include more equipment that might put a strain on your drainage system, a drain camera inspection could investigate the capacity of your system and field recommendations for future investments.
Resolve Clogged Plumbing With Snaking
In case of a drain blockage is detected, MT Drains & Plumbing uses snaking and jetting as methods for taking care of blockage and clogs. Jetting uses high-pressure water to clear the blockage or clogging in the drain system and pipes. In case of more severe blockage that cannot be cleared with jetting, we use drain snaking. Drain snakes are machines that have flexible metal cables that can be lowered into drainpipes and then rotated or pulled to clear the blockage. Drain snakes have a variety of heads that can be used for different types of drains and blockages.
Grease Trap Repair and Installation Services
Having a grease trap in your commercial space is a must. Grease traps prevent the build-up of grease and other oily, solid materials that can damage the integrity of your plumbing system. Grease traps are custom-made for the needs of a particular business and come in many models. Hiring professionals to help you with the choice and the grease trap installation is the right thing to do. The cost of an improper grease trap solution can exceed the initial investment several times, and that is without taking into account the time that the business will be out of service.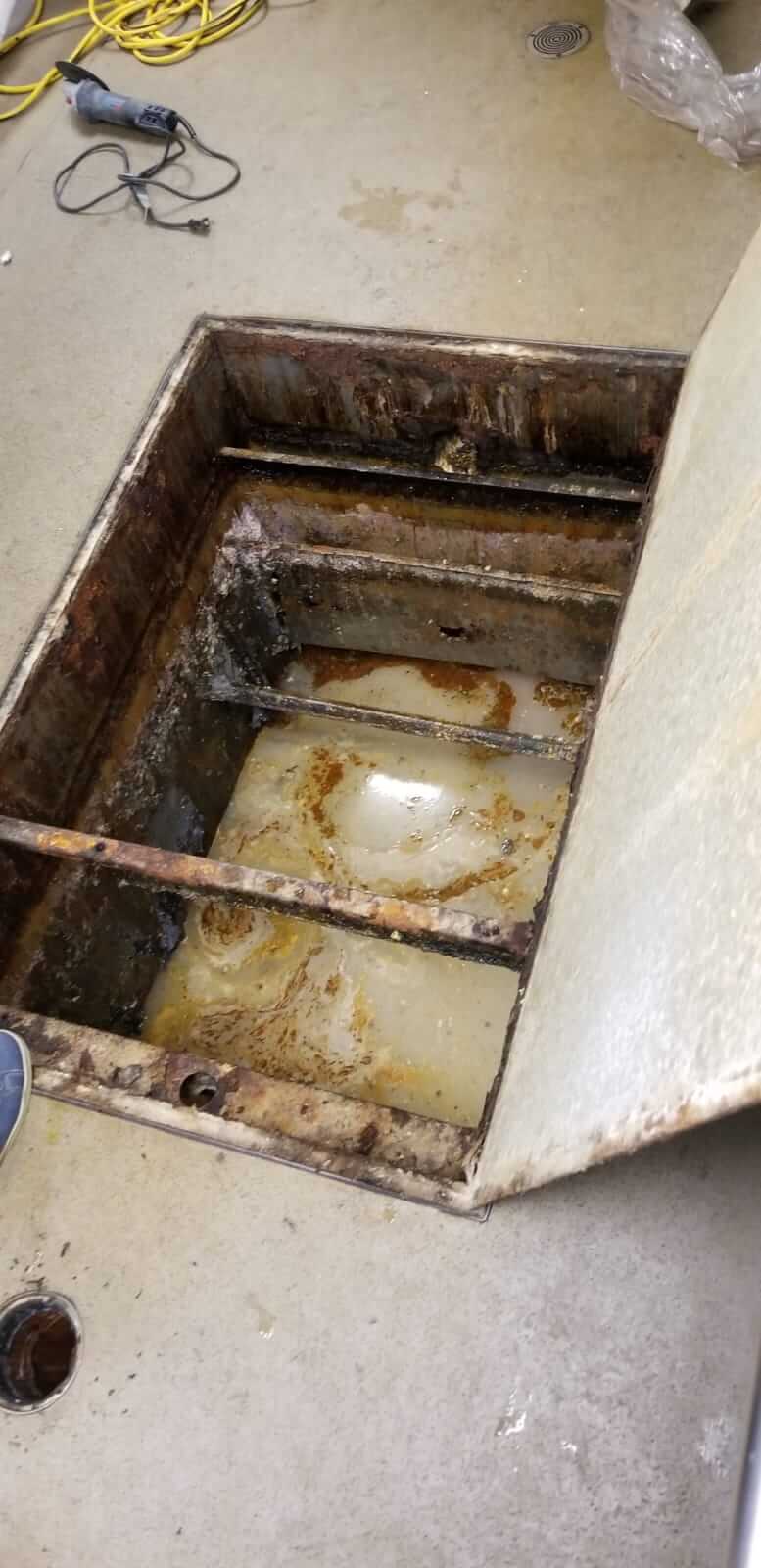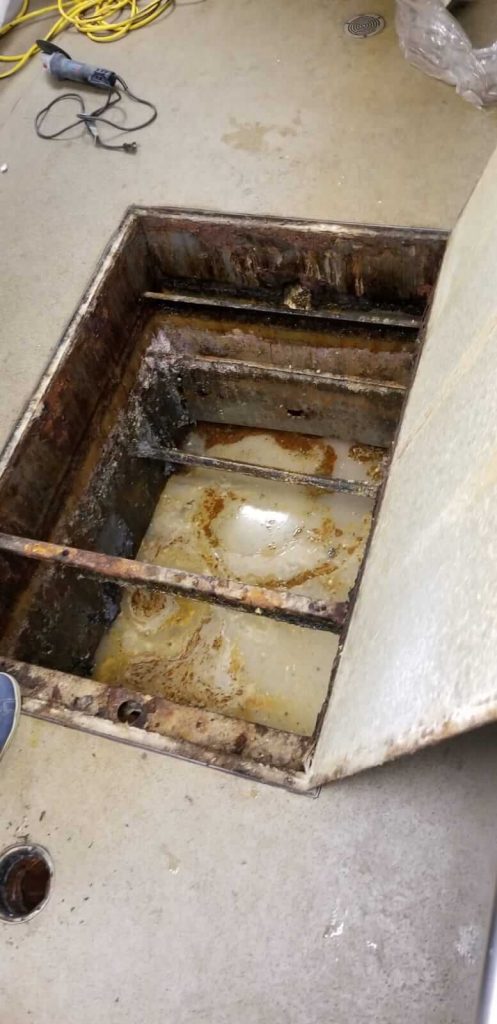 Grease Trap Cleaning & Maintenance Available
In case that your business already has a grease trap, MT Drains & Plumbing offers grease trap cleaning and maintenance services as well. Grease traps are built to withstand a lot, and sometimes all it takes to keep them operational for decades is regular cleaning and maintenance. In case of permanent damage and loss of function, grease trap replacement might be necessary.
Save Time & Money By Using MTDrains
Save your staff the trouble and inconvenience of cleaning the grease trap and, at the same time, secure your business investment by using DT Drains & Plumbing's grease trap cleaning and maintenance services.
Why Choose MT Drains & Plumbing?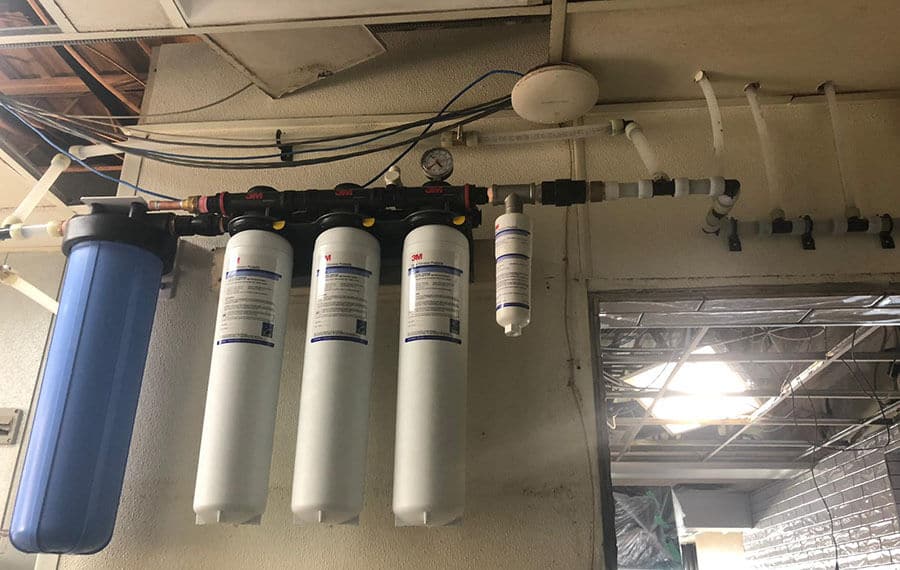 What makes MT Drains & Plumbing the right choice for your business? It is quite simple, actually.
We provide a reliable and trustworthy service. Our services are carried out by professionally trained and certified plumbers with decades of experience working on commercial projects.
All of our services and plumbers are fully insured, so you can rest assured that work done on your business premises will be professionally carried out and without consequences to your business.
We are a locally-owned and operated business, since 1991, that understands what it means to be a part of the local business community. We ensure that our customers receive a prompt response to service calls and emergencies and take pride in our impeccable customer service record. We are available for service calls 24/7!
We offer very competitive pricing and flexible financing options.
If you are looking for high-quality commercial plumbing services in GTA and Simcoe County, MT Drains & Plumbing would love to take your service call. Let us take care of your plumbing business, and you can focus on the things that make your business special!