My Richmond Hill, Ontario Basement Seems Persistently Cold And Damp: Why?
Water pooling in basements frequently allows residential living spaces to feel chill and damp. Does a chronically wet basement in Richmond Hill cause your household discomfort? Go ahead and contact MT Drains & Plumbing now. We offer a full range of useful services to achieve more effective wet basement repair in Richmond Hill, Ontario.
About Richmond Hill Waterproofing Company
Although it seems astonishing to many people, only a century ago this community numbered barely 1,000 inhabitants! Today, our "village" ranks as one of the most rapidly growing, popular urban destinations in Canada. Real estate in this location typically commands high prices. Homeowners here share a widespread concern: maintaining effective basement waterproofing in Richmond Hill, ON.
A persistently cold, dank basement easily damages the quality of life for a household in the Greater Toronto Area. Water readily seeps through cracks in concrete to penetrate in-ground windows, foundations, slabs, basements, and crawl spaces. Its presence produces a musty, stale aroma of mildew. Even worse, a wet basement in Richmond Hill may degrade the quality of interior air circulating through the home. Water leaks promote mold growth on fabrics, carpeting, upholstery, and drywall. They create discomfort for anyone suffering from congestion or lung problems.
A persistently wet basement in Richmond Hill may damage not only a home's residents but also the dwelling itself. Due to the climate in this part of Ontario, water pooling in the lower levels of a home all-too-readily turns to ice during the winter. Over the course of time, the repeated freezing and thawing of water droplets inside fissures in masonry and concrete tends to result in deeper, more penetrating, concrete cracking. Eventually, this situation may even contribute to structural problems. Repairing this type of damage after the development of foundation cracks usually proves expensive.
Basement Waterproofing Company Reviews in Richmond Hill, ON

Lynne Wilson
Basement leak repair
We had the pleasure of working with Pavel and his team of waterproofers. Our basement wall crack was causing a leak in the basement. Pavel came the same day to investigate the issue, the guys did an amazing job and it like there were never here. I would recommend Pavel for waterproofing and plumbing to everyone.
Obtain Effective Basement Waterproofing in Richmond Hill
MT Drains & Plumbing specializes in providing effective basement waterproofing in Richmond Hill. We offer a variety of services to help our customers secure dry, comfortable basements. Waterproofing enables many households to use the lower levels of a dwelling to expand their available living spaces. 
For example, we frequently install window wells to help protect in-ground window frames and basements against water intrusions from the surrounding soil. Our Richmond Hill waterproofing company can also assist customers by maintaining sump pumps in good working condition. Ask us to help promote more effective yard drainage, and to repair cracks in basement walls and flooring. We provide comprehensive plumbing assistance obtaining more effective basement waterproofing in Richmond Hill.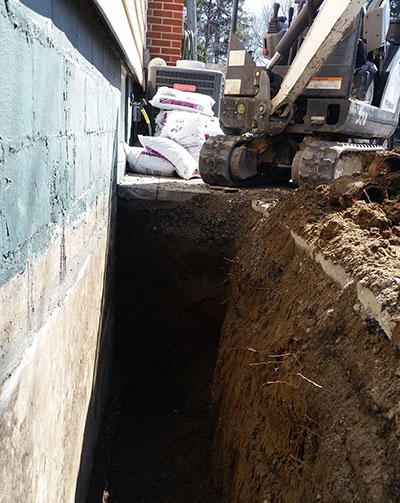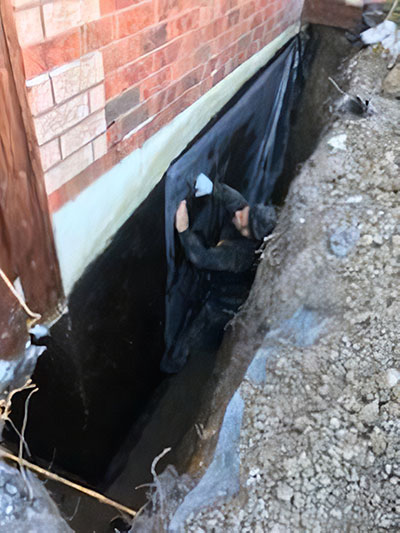 We welcome the opportunity to assist your household in preventing damaging basement or crawl space water leaks. Our Richmond Hill basement waterproofing company specializes in this field. Contact us online or by telephone to obtain detailed information about our services, or to request a basement waterproofing inspection.