Whether you own your own home or a commercial property, you need a trustworthy plumber on speed dial. Even if you keep up with routine maintenance, you never know when a plumbing emergency might arise.
MT Drains & Plumbing has served the Oshawa area for almost 30 years. During that time, our customers have come to consider us to be the most affordable, experienced, and reliable plumbers around. We're your go-to professionals for all of your plumbing needs.
Whether you need help with sink installation in your kitchen or routine maintenance on your restaurant's grease traps, call us whenever you require a plumber in Oshawa.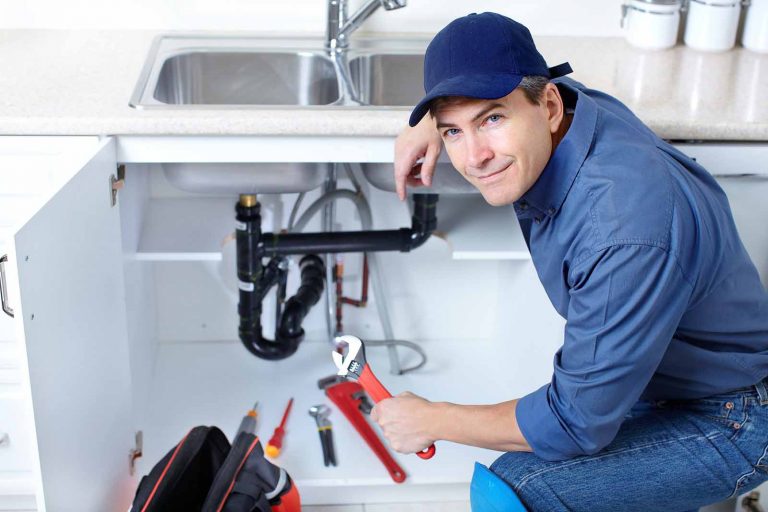 Our expert plumbers are ready to answer any plumbing and drain related questions.
With the ever-changing weather conditions, your drain and plumbing will be ready for any occasion. Our top-notch plumbers in the
Oshawa
area will provide you with all the information and tips on how to keep your
drain clean
and pipes tight.
MT Drains plumbers have over 25 years of experience in both commercial and
residential plumbing
repairs.
Plumbing Services We Offer in Oshawa
We offer a wide variety of plumbing services to home and business owners in Oshawa.
Most commonly, people call us for assistance with installation or repairs to the water fixtures in their homes. At best, a leaky faucet will waste water and cost you unnecessary money over time. At worst, it will break and cause significant water damage. It's best to have a professional from MT Drains & Plumbing install or fix your faucets correctly.
For showers and bathtubs, we can fix your low water pressure. Whether it's time for a new shower installation or a quick fix will do, we'll ensure you have the most efficient, affordable option. 
When your drain is moving slowly or entirely clogged, a drain snake is the best solution. Our professional drain snaking can dislodge even the worst blockages.
We also offer grease trap cleaning and routine maintenance for commercial kitchens. Your drains handle a lot and deserve quality treatment.
Finally, you can call us if you experience any leaks or frozen pipes. These can happen even if you try to prevent them. That's why we're here to offer quick results that don't break the bank when things go wrong.
Offering 24/7 Emergency Plumbing Services
Offering 24/7 Emergency Plumbing
If a pipe bursts or the sewer lines flood back into your home overnight, you can't wait for help until morning. You need a trustworthy, expert plumber in your home as quickly as possible to prevent further damages. MT Drains & Plumbing is your best choice for an emergency plumber in Oshawa.
We'll fix the problem fast and will work hard to mitigate the side-effects of your plumbing emergency, like water damage or mold growth. You'll benefit the confidence and skill that comes from our years of experience and longstanding reputation of reliability.
"Our Plumbers are Licensed and Insured"
When you hire a plumber, you're choosing someone to invite into your home and allow access to certain private parts of your life. Not only are you trusting them to be in your space, but you're also relying on them to do the plumbing correctly. You don't want to have to deal with damaged items or a fix that causes more problems than you already had.
Every member of the MT Drains & Plumbing team is licensed and insured. If an accident happens on-site, we'll take full responsibility.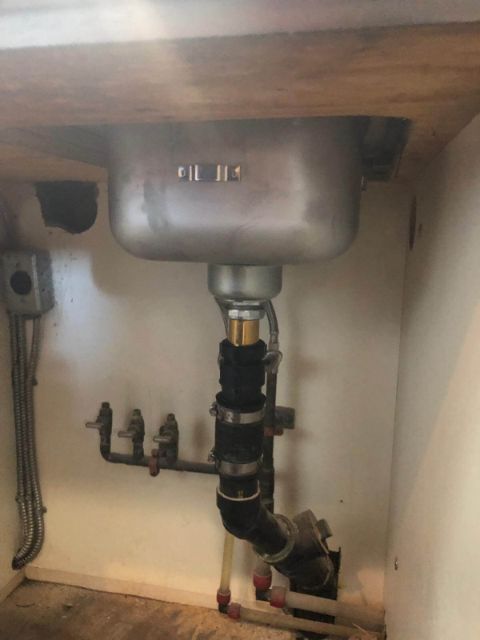 Reviews From Our Happy GTA Customers
Elayne from Thonnhill
Trusted Pros
I contacted MT Drains & Plumbing, they called me back immediately and gave me an estimated arrival time.They were extremely prompt. That really counts when you have a leak! Pavel and Eddie are very polite and tidy. They identified and fixed the source of the leak professionally.
Maria From Concord
Trusted Pros
These guys saved our life by showing up in time and replaced a leaky pipe easily! After that, we scheduled an appointment for the next day to check everything out, so the leaking problem won't bother us again because of the extremely cold temperatures. We had great communication and we received all the answers that we needed for future prevention of the problem. Well done job! I would say, above and beyond.
Ryan from Toronto
Trusted Pros
My wife and I purchased an older home in East York with the understanding that we were going to need to do a fair bit of work to modernize the infrastructure. Plumbing being a major focus. I contracted MT to: replace cast iron plumbing stacks (there were two in my home), plumb our new kitchen main floor, and also a basement kitchen that we have, as well as some plumbing for two new bathrooms. We also decided to replace the clay sewers in the home which were about 75 years old and also install a backflow valve. Eddy, Pavel and their team of plumbers did a great job.
Max from Richmond Hill
Trusted Pros
Had a great experience with MT Drains & Plumbing, I recommend everybody to contact Pavel for any plumbing project question. We had a water heater and softener installed at our home and price and service were top notch!
Janna from TorontoHill
Trusted Pros
Thank you MT drains for being reliable, always on time and trying to accommodate my variable schedule. I am very satisfied with the price and service I was provided.
Plumbing Company in Oshawa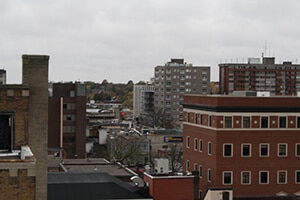 Oshawa located on the shoreline of beautiful Lake Ontario. And is about 60km from Downtown Toronto. Located so close to Lake Ontario, leaves the possibility of a raised water bed under many houses in the Oshawa region. Oshawa's population is growing fast and nearing mid 170 thousand. Many new subdivision houses are being built, to make sure that the basement foundation is not cracked it is important to call a trusted plumbing company like MT Drains & Plumbing.
Plumbing Company in Whitby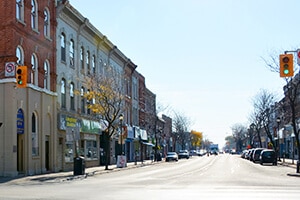 A town in Durham Region located between Oshawa and Toronto. MT Drains & Plumbing have serviced many happy customers with services such as Waterproofing and Plumbing. The headquarters of Durham Region is also located in Whitby. Basement Lowering is a growing interest in Whitby as house prices are on the rise, my clients are looking to reinvest in growing the value of their residential property. By adding more livable space in their basement. Contact MT Drains & Plumbing company to handle your basement underpinning project could save your time and money.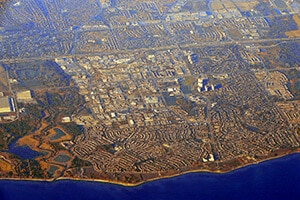 Ajax located only 25km from Toronto is a rising start in Durham Region. With attractive property prices and a great location near Lake Ontario. Ajax is accessible to all of Durham Region as well as Toronto. Ajax was named after a warship symboling its strength and courage during the war. We have concluded many plumbing projects in the Ajax area. Our plumbers are always ready to do an on-site estimation or provide a consultation over the phone. From a partial bathroom and kitchen plumbing project to full custom home plumbing installation.
Why Hire Our Team of professional Oshawa plumbers
MT Drains & Plumbing is one of the most established teams of plumbers in Oshawa. We combine our wealth of experience with up-to-date licenses and high-quality insurance to provide you with complete peace of mind.
Our plumbers arrive on time, offer upfront, affordable pricing, and complete the task to our extremely high standards.
Offering 24/7 Emergency Plumbing Services
When water starts pooling in your sink or tub, it's a signal that something is blocking all or part of the pipes below. It could be an object that went down the drain, but, most often, it's a combination of hair, soap scum, and similar accidental build-up.
We have heavy-duty drain snakes to break up and remove clogs from your drain pipes. If that doesn't do the trick, we'll use a camera to investigate the blockage. Once we can see what's happening, then we can repair or remove the problem.
Plumbing Installation Services in Oshawa
The worst possible scenario is to turn on a faucet in your recently-remodeled home and end up with water flooding everywhere. Outdated or sub-par plumbing work can also mean running the risk of your faucet dripping or leaking, causing irritating noises and costing you money.
That's why you should consider professional faucet installation over DIY jobs. MT Drains & Plumbing guarantees that your faucets will work perfectly when you hire us as your plumber in Oshawa.
We handle all of your plumbing repair needs, big or small. If it's a planned issue, like a home renovation project or routine, preventative maintenance, we'll schedule an appointment around your schedule.
In an emergency, we'll make ourselves available as you need us. You can't control when a water main might break, a pipe might burst, or your home might flood from a storm. MT Drains & Plumbing is the best team of local master plumbers here to serve you.
We keep our homes' pipes tucked into walls, under cabinets, and even underground around the home to prevent them from becoming damaged or an eyesore. However, this makes it harder to find a leak when it does happen.
A home or property owner should always be looking for signs of a plumbing leak. If your water bill dramatically increases without explanation, you have muddy sections of your yard, or rooms in your home begin to smell like mildew, then you might have an issue.
Our plumbing leak detection services find the problem and fix it once and for all.
Low Water Pressure Repair in Oshawa
Many people consider low water pressure to be an annoyance or inconvenience. Showers aren't as relaxing, it takes longer to wash dishes, and it leads to more problems around the home in general. However, low water pressure can often indicate a bigger issue hiding somewhere in your pipes.
Low water pressure is likely caused by blocked or damaged piping around your water inlet, a leaky water supply pipe, a faulty pressure relief valve, or an issue with the city water supply.
MT Drains & Plumbing will find the cause of your low water pressure. We can fix anywhere that needs a boost to the water pressure, including toilets, dishwashers, sprinklers, washing machines, refrigerators, and water faucets. Say goodbye to low water pressure by enlisting our services today.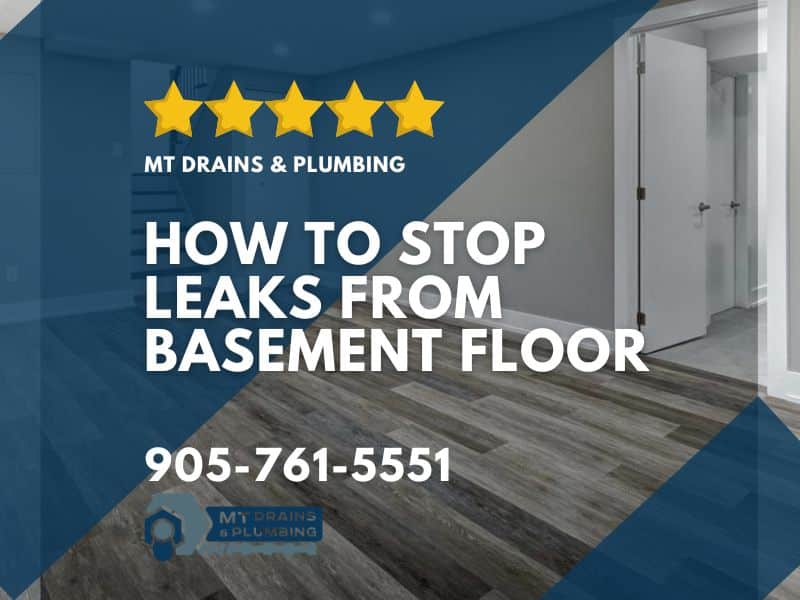 In this article, we explore the crucial importance of waterproofing your basement, including the signs to look out for, the common causes of basement floor wetness, and steps you can take to fix a wet basement. We also offer a detailed guide on how to prevent basement floor wetness and why it's important to identify the cause. Finally, we provide information on how to contact MT Drains & Plumbing for a free quote on your basement waterproofing needs, highlighting the benefits of choosing them.
Read More »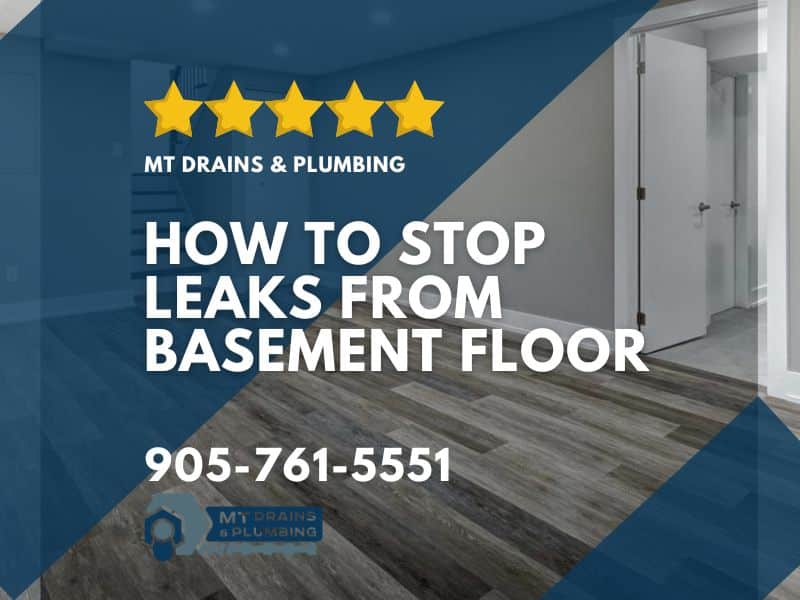 You expect most leaks to come from the bathroom or kitchen, but they can also originate from your basement. Since it's located below ground level,
Read More »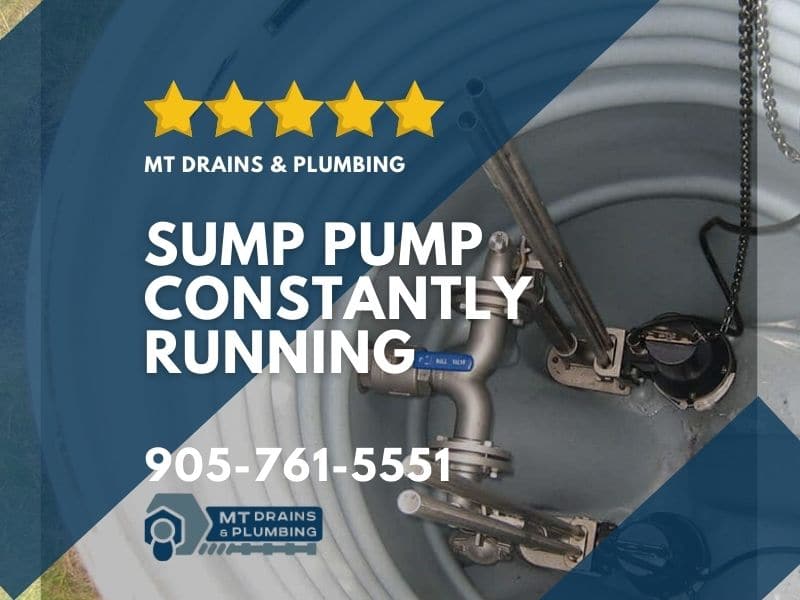 Do you find your sump pump constantly running for no apparent reason? If so, you're not alone. This is a common problem that can stem
Read More »