Are you looking for a plumbing service in Markham? Then look no further because you've found a team of top rate plumbers that can get any job completed whenever you might need them. Finding the right plumbing service can be hard when something unexpected comes out of the blue. However, plumbing issues are typically serious and the right solution needs to be found correctly the first time around.   
Find out more about the plumbing services that MT Drains & Plumbing provides and why you should pick us as your preferred plumbing team.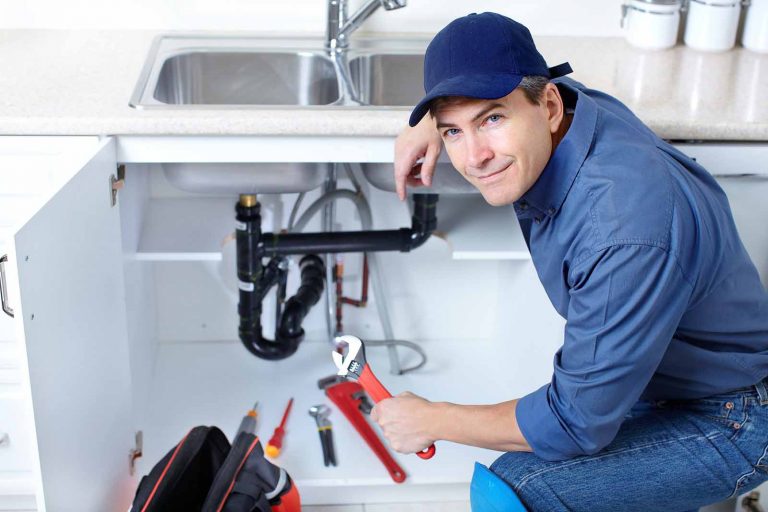 Our expert Markham plumbers are ready to answer any plumbing and drain repair related questions.
Drain repair and plumbing services offered by MT Drains & Plumbing company in Markham are bound to protect your home from leaks and floods caused by damaged or clogged drainage pipes. Our top-notch Markham plumbers will provide you with all the information and tips on how to keep your drain clean and pipes tight.
Looking for an emergency plumber in Markham? CALL (289) 800-7170 for immediate assistance.
MT Drains plumbers have over 25 years experience in both commercial and residential plumbing repairs.
Plumbing Services We Offer in Markham
We offer a wide range of plumbing services, which include:
Fixture installation, repair & service: faucet installation, shower installation and sink installation are just a few examples of how we can upgrade your bathroom or kitchen. We can also repair plumbing fixtures installed by us or others.
Grease tap installation: grease tap cleaning is essential to avoid a buildup of grease and other oily solids. Plumbing systems are prone to erosion when too much grease is in the system.
Low water pressure: do you hate having to shower or wash dishes with low water pressure? Our experienced plumbers can fix low water pressure problems. Weak drips can be replaced with healthy water flow if you just give us a call.
Pipe thawing: during the cold winter months, pipe thawing can become a real hassle and lead to blocked pipes. Our pipe thawing service can help thaw pipes for your residential or commercial address in Markham.
Snaking services: clogged pipes are easy to fix with a plumber's snake. It's a flexible and long tool that can go deep into your pipe system. The service does not require digging or breaking walls to access the clog.
Leak search and repair: do you have a pipe leak but have no idea where it's coming from? Our plumbers can quickly figure out the source of the leak and come up with the most cost-effective solution to the problem.
MT Drains & Plumbing Services in Markham
Plumbing Services Markham ON

At MT Drains & Plumbing, we've been offering the best and plumbing services in Markham since 1991, and we have built up a reputation for excellence that has led us to become the trusted plumbers in Markham that the community recommends us to their neighbours and friends.
Basement Waterproofing Markham ON

Agonizing over issues with your basement can be a major waste of time. If you constantly think about the possibility of basement flooding, pest infestations, and even mould growth, then you need to do something about your concerns as soon as possible.
Drain Repair Markham ON

If you are looking for professional drain repair in Markham, then look no further than MT Drains & Plumbing. Our Markham drain repair team can quickly get to work on your drain repair and installation and have you back up and running on schedule
Markham Basement Lowering
A number of homeowners these days are underpinning their basements to create extra living spaces for their use. Markham basement lowering, also known as basement underpinning provides a number of advantages.
Water Filter & Water Softener Installation
MT Drains & Plumbing have been trusted for more than 25 years to ensure that water treatments are properly installed and maintained, helping to provide peace of mind.
Markham Water Heater
MT Drains & Plumbing provides hot water tank repair in Markham for homes and businesses who need Regular maintenance services for water heaters and tanks throughout your home and business.
Offering 24/7 Emergency Plumbing Services
Offering 24/7 Emergency Plumbing
We understand that you might need an emergency plumber Markham at any time of day or night. Therefore, our phone lines and plumbers are waiting to take your call around the clock. Don't hesitate to give us a call, even if it's the middle of the night.
Furthermore, we have dealt with a long list of emergency repair jobs that require quick and decisive action. Our plumbers' training ensures they can identify plumbing problems fast and get them resolved before further property damage. So don't hesitate to give us a call if you have an emergency plumbing problem that you cannot fix yourself.
"I Highly Recommend Them. Thanks, Pavel"
During the renovation on our basement, Pavel from MT Drains & Plumbing came over and fix all the leaks, changed all the drains inside, and did plumbing for new laundry and new 3pcs bathroom. He and his team did a great job. I am very satisfied and I highly recommend them. Thanks, Pavel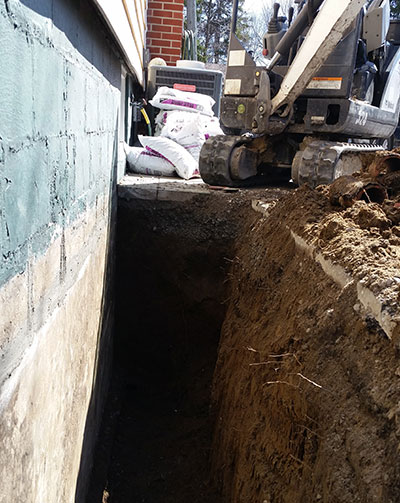 Reviews From Our Happy GTA Customers
Elayne from Thonnhill
Trusted Pros
I contacted MT Drains & Plumbing, they called me back immediately and gave me an estimated arrival time.They were extremely prompt. That really counts when you have a leak! Pavel and Eddie are very polite and tidy. They identified and fixed the source of the leak professionally.
Maria From Concord
Trusted Pros
These guys saved our life by showing up in time and replaced a leaky pipe easily! After that, we scheduled an appointment for the next day to check everything out, so the leaking problem won't bother us again because of the extremely cold temperatures. We had great communication and we received all the answers that we needed for future prevention of the problem. Well done job! I would say, above and beyond.
Ryan from Toronto
Trusted Pros
My wife and I purchased an older home in East York with the understanding that we were going to need to do a fair bit of work to modernize the infrastructure. Plumbing being a major focus. I contracted MT to: replace cast iron plumbing stacks (there were two in my home), plumb our new kitchen main floor, and also a basement kitchen that we have, as well as some plumbing for two new bathrooms. We also decided to replace the clay sewers in the home which were about 75 years old and also install a backflow valve. Eddy, Pavel and their team of plumbers did a great job.
Max from Richmond Hill
Trusted Pros
Had a great experience with MT Drains & Plumbing, I recommend everybody to contact Pavel for any plumbing project question. We had a water heater and softener installed at our home and price and service were top notch!
Janna from TorontoHill
Trusted Pros
Thank you MT drains for being reliable, always on time and trying to accommodate my variable schedule. I am very satisfied with the price and service I was provided.
Why Hire Our Team of Professional Markham plumbers
Not sure why MT Drains & Plumbing stands head and shoulders above the competition? Here is why we are the best plumbers for your needs:
24/7 availability: You can call us any time of the day or night and we will respond right away.
Qualified: All plumbers are licensed and insured.
Experience: We have a mix of residential and commercial plumbers. We also have the experience to tackle the toughest of plumbing jobs.
Obligation free consultation: We will take time to fully assess your problem and give you a quote for the job. Not happy with the quote? Then there is no requirement to proceed.
Renovations: Hire our plumbers to help upgrade your bathroom or kitchen.
Custom jobs: We can help with custom jobs that have specific requirements and need a unique approach.
We Are Rated Among The Top Plumbers in Markham
Clogged drains can be frustrating – especially when they occur frequently and DIY measures don't seem to fix the problem. Don't put up with clogged drains when you can eliminate the problem entirely with our plumbing service.
Don't leave clogged drains for too long because they can lead to pipe damage and flooding, which leads to a higher repair bill.
Plumbing Installation Services in Markham
We install fixtures, faucets, sinks, showers and much more. Our expertise enables us to complete custom installation jobs that are tricky and unique. Are you upgrading your kitchen or bathroom? Then give us a call to help you complete installation jobs so the fixtures are functioning correctly from the start. Our installation jobs minimize the chances of requiring repair jobs in the future.
Do you have a pipe leak or other repair job? Then give us a call for a quote. We understand that repair jobs can be frustrating – especially if they have caused a lot of damage to your home or commercial property already. Our plumbers can fix the most problematic of repair jobs quickly and effectively and let you get back to a comfortable home.
Recurring leaks are a nightmare that can lead to a lot of damage and financial strain. It's also a potential health hazard if mold begins to form. Our plumbers have the tools and strategies for effective plumbing leak detection and eliminate the problem. The detection methods will leave no stone unturned and we get the job done fast so the repair process can be started sooner rather than later.
Low Water Pressure Repair in Markham
Low water pressure can be frustrating, but you don't have to put up with it any longer. Give us a call and we will send out fully-trained plumbers that can increase your water pressure. Showers, washing up, and filling a pot with water is much easier when you can just turn the knob and rapidly increase the flow of water. Don't delay and give us a call for a free quote for your needs.
MT Drain Markham Projects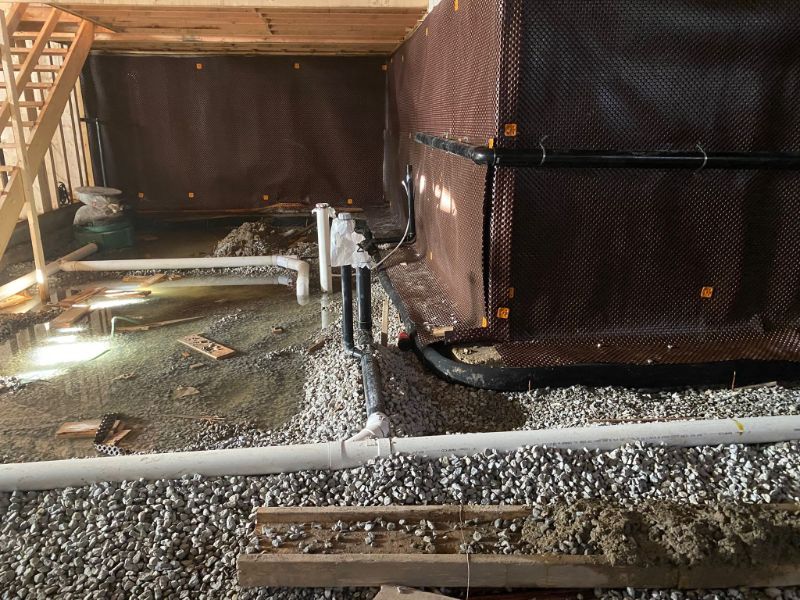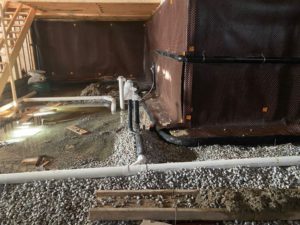 Water damage can come from various sources, such as humidity, rain, and plumbing leaks. One of the most effective ways to minimize the harm is
Read More »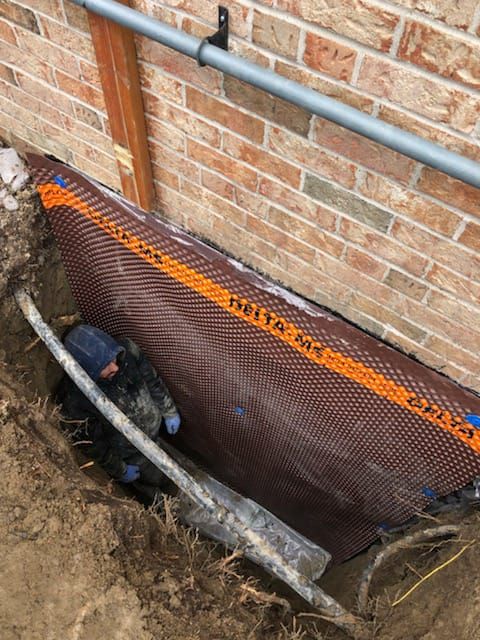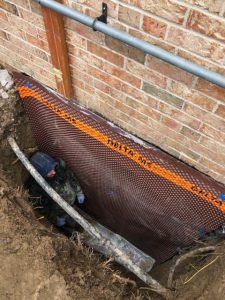 Basement was leaking after heavy rain. After providing a free estimate we discovered foundation damage. Total waterproofing section was 12 feet. Job was completed in
Read More »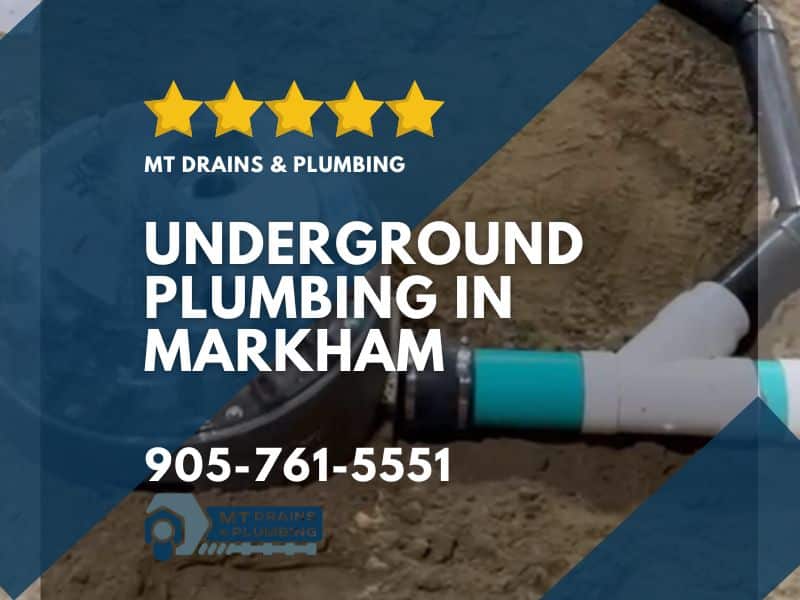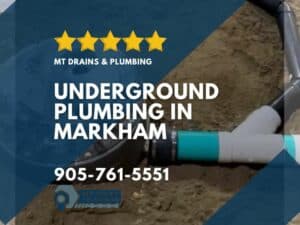 In addition to installing standard pipes, MT Drains offers top-quality underground plumbing services. This Markham residence witnessed our professionalism and industry-leading practices first-hand. The Need
Read More »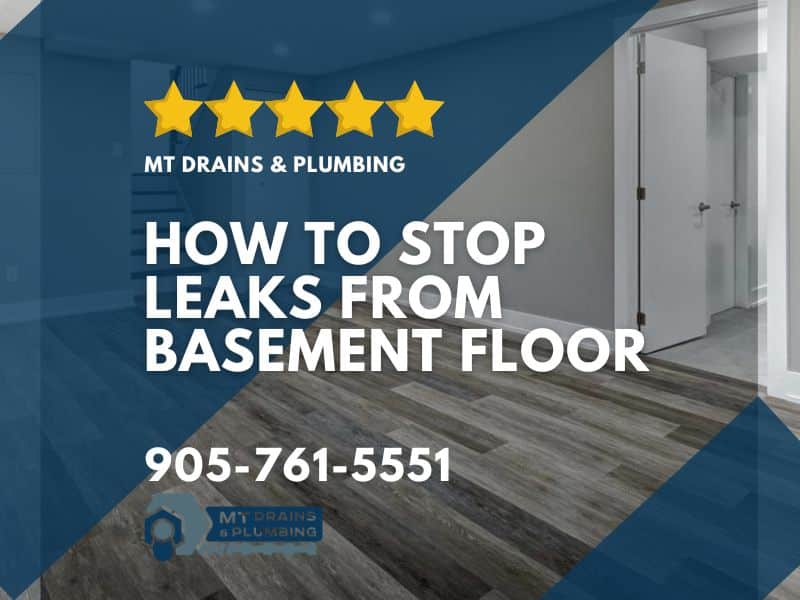 In this article, we explore the crucial importance of waterproofing your basement, including the signs to look out for, the common causes of basement floor wetness, and steps you can take to fix a wet basement. We also offer a detailed guide on how to prevent basement floor wetness and why it's important to identify the cause. Finally, we provide information on how to contact MT Drains & Plumbing for a free quote on your basement waterproofing needs, highlighting the benefits of choosing them.
Read More »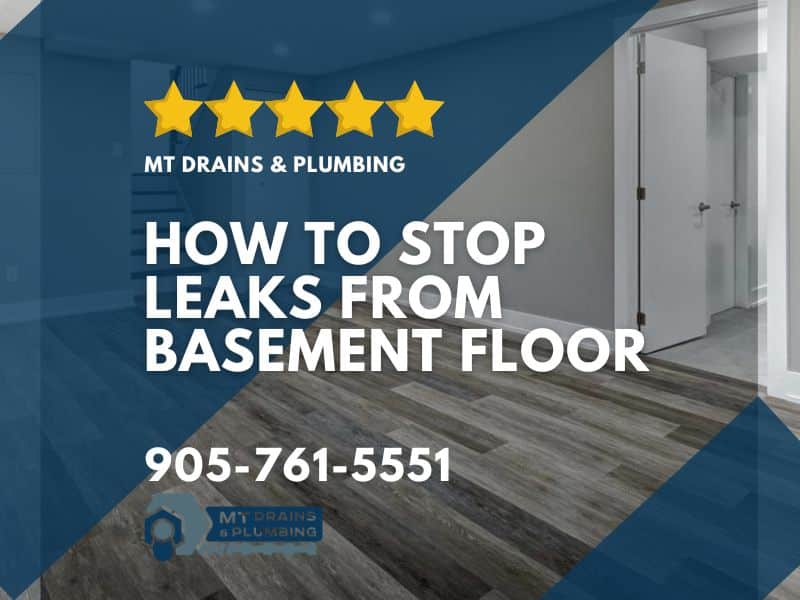 You expect most leaks to come from the bathroom or kitchen, but they can also originate from your basement. Since it's located below ground level,
Read More »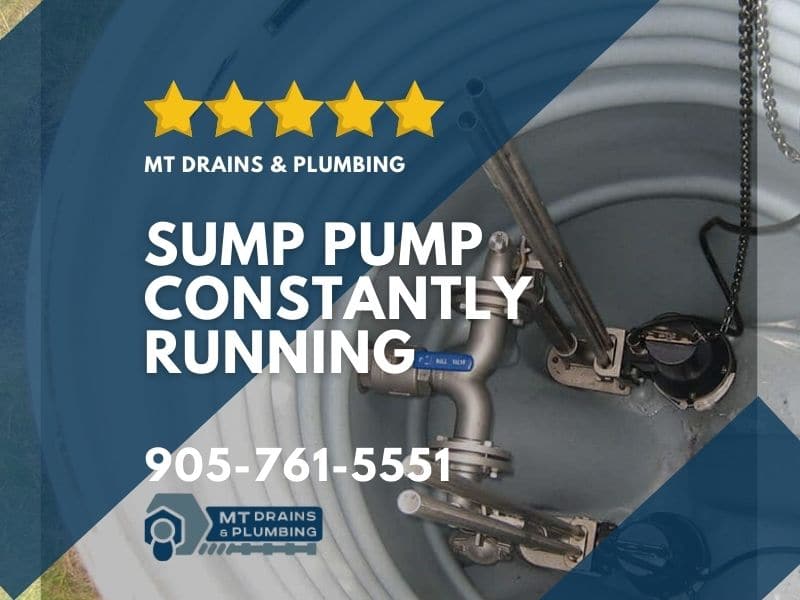 Do you find your sump pump constantly running for no apparent reason? If so, you're not alone. This is a common problem that can stem
Read More »